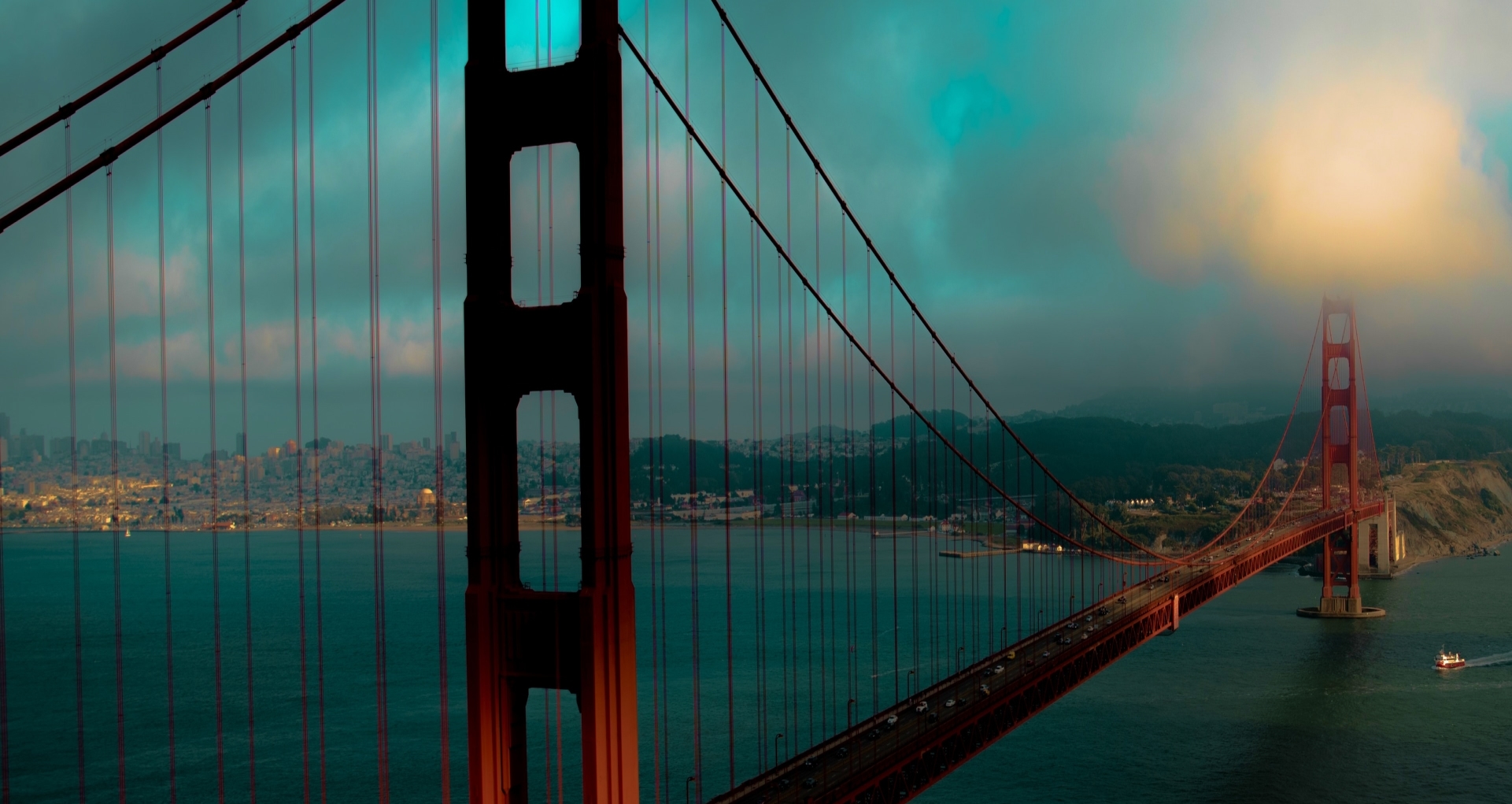 KICKASS DIGITAL MARKETING FIRM IN San Fran, CA
LET'S CHAT.
(with no contracts, no commitments)
Scroll down
01
Brand Strategy & Positioning
Combining forward-looking market segmentation with behavioural analytics along with a better understanding of customers is the future of brands. Rising above the clutter without breaking the bank is how intelligent brands are built in today's challenging economic conditions.
02
Web & Mobile Design and Development
Companies that create exceptional user journeys and experiences set themselves apart from their competitors. From eCommerce to complex membership and marketplace platforms to mobile apps, these tools are essential for a successful business strategy, implementation and consistent growth.
03
Content Creation & Video Production
Evolved real-time marketing and a global content strategy revolve around consumer and data-driven experiences designed to serve the end customer. The magic happens when brands unify creativity and analytics with their content and video marketing to provide exceptional experiences to their customers.
04
Paid Search & Social Marketing
Creating great omnichannel consumer experiences while driving business KPIs and revenue growth are key elements to successful ad campaigns. Highlight your brand's competitive advantage and generate bottom-line value by leveraging unique strategies and creating relevant & entertaining content.
Our San Francisco Digital Marketing Clients Get Results
See all

"It's at times like these that we realize just how important an online presence is for a company! I think we will see the online growth continue well after things are back to normal so it's definitely important to have the right message out there."

Liana Hutcheon
John Mini Distinctive Landscapes

"I could not be happier with your guys work, my company and I feel very fortunate to have had the opportunity to work with you guys up to this point!"
Jason Comer
Husker Commission

Stuart Friedman
NYC SHRM

Socialfix Media exceeded expectations. Feedback looks promising on the recently released videos. Their creative touch supplemented their technical expertise. They deliver high-quality work that's worth the cost. Communication was also seamless. Expect a dedicated team of videographers. Their team is extremely professional and creative. They're excellent with communication and following the timeline. Everything went smooth. Throughout the engagement, I felt that they cared so much because of how much they wanted to please me with the result. While I only worked directly with one person on the video, a bunch of their team was on the emails, which meant that everyone wanted to stay up to date with how the project was going. Their creative details add to the video, making it better than expected.
Dima Ghawi
Dima Ghawi, LLC

Raritan Valley Community College
Golden Harvest Gala 2018
"Hi Terry and Marion, I just saw that the interim website go-Nomadic.com has gone live. Well done to the entire SocialFix team on your excellent, and fast, work on this. I am extremely pleased and know we can build on this initial work to create something special in this industry space. Thanks again for your excellent work - please pass this on to the entire team. Kind regards."
Brendan, Fragomen

"Just a couple hours ago our Facebook page reached a new milestone: 70k likes on our page! We also recently surpassed the 40k follower mark on Instagram and 17k followers on Twitter. Since bringing on our new social media agency Socialfix three months ago and re-dialing our strategy, we've seen dramatic increases in "impressions" – the number of people seeing our KT Tape social media content online – and "engagement" – the amount of likes, comments, and shares. This has been an enormous group effort in collaboration with the athlete/NGB team, the events team, and the design team to generate frequent and engaging content for our core target audience. We have significant plans in the works to continue accelerating this momentum, so look for more exciting content to come.
Taylor West
KT TAPE

"Terry, you have no idea how much this means to me and my MS family!"
Karolina Dehnhard
Budd Larner

May Van Norman
State Theater New Jersey

Dr. Matthew A
Plasticity Brain Centers

Cristina L. Amyot
EnformHR
Socialfix - San Francisco Office
1390 Market Street, Suite 200, San Francisco, CA 94102
Let's do this!
Connect with one of our digital experts below:
What Are The Benefits of Working with a Top San Francisco Digital Marketing Firm?
Differentiate Your Company Brand
Storytelling can make you memorable and it helps your brand resonate with the very special audience you are looking to chat with. Why not make it special?
Boost Conversion Rates
Breaking down complex topics with easy to digest visuals, engaging animated characters and motion graphics help your audiences make buying decisions.
Engage & Retain Attention
Providing memorable content that deeply resonates with your core audience is a critical component of successful video marketing strategies. We help you do that.
No Limits To Your Vision & Creativity
Showcasing animated videos throughout the entire sales funnel is a great way to harness the power of visual storytelling and help your customers find your services and products.
The only 17 Year Old You Can Trust With Your Marketing
brand architects
Digital Engineers
content developers

Multi-Award Winning San Francisco Digital Marketing Services Since 2005
We mix art, science, engineering, architecture and a bit of magic into every task and every client project. We approach every digital marketing challenge with determination to find solutions in a very fast-paced environment. Our specialty ranges from branding to web design, development, content creation, video production and paid advertising. Take a look at some of our agency services below.
Industries of Focus
San Francisco is a humbling playground for all businesses alike. Our focus and goal over the last 20 years has been to acquire deep knowledge in different verticals where we can apply digital marketing strategies and tactics to exceed client expectations. Check out some of our industries of expertise below.
B2B / Financial Services
Unified thought leadership, platform development & consumer engagement will help your brand position for long-term success. Let's chat on how to better leverage digital.
B2C / Consumer Products
With infinite choices, self-education and social reviews, intelligent brands are stepping forward with a stronger approach to consumer engagement & experience.
Start-Ups & Kickstarters
Hot product launches & crowdfunded projects require a different breed of agency. Rooted in entrepreneurship, we are ready to take on these challenges together.
Food & Beverage
Consumers expect a seamless experience from their favorite brands and your omnichannel strategy should be rock solid! Let's get to work!
Beauty & Fashion
From influencer marketing strategies to eCommerce capabilities, we'll make your brand shine with video, social and mobile-first approach.
Health & Fitness
Visionary brands understand heightened consumer health awareness. We'll help you work in partnership with ambassadors to create extraordinary products and experiences.
Health Care & Medical
Our expertise ranges from employee training to patient and medical device education.
Education & EdTech
Training, tutorials and educational series are an effective way to unpack complicated topics and ideas.
Technology
Demo videos, data visualization, product explainers, customer service and FAQ animated videos are great for your ROI.
Your Top Rated Website Design & Marketing Agency in San Francisco.
The Silicon Valley and tech giants. A capital of culture and the youth movement. A place of extraordinary events, unmistakable architecture, hills and valleys, and spectacular views. A city of historical surprises and a wealthy present. A city that hums with activity and never settles. A place of great character, community, personality, and creativity. A city of imagination that inspires us to excel and innovate, helping customers with their digital endeavors.
Featured Digital Marketing Projects in San Francisco
Working with us means every project detail is planned from the very beginning. You can rely on us to think of everything and ensure we provide you with the highest level of expertise, thought leadership, guidance and experience.
See all projects
Multi-Award Winning Digital Agency Trusted by San Francisco Industry Leaders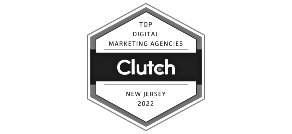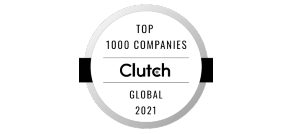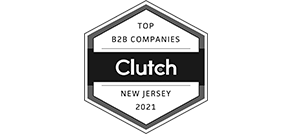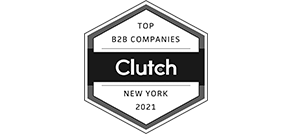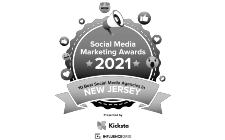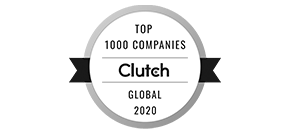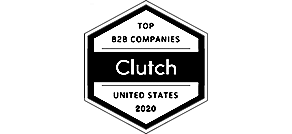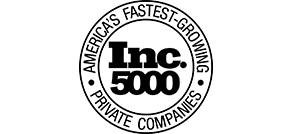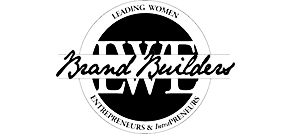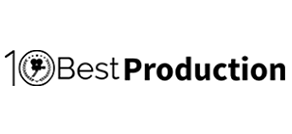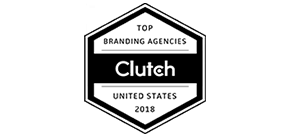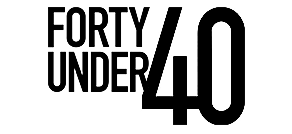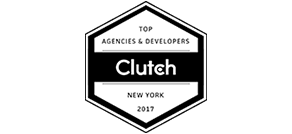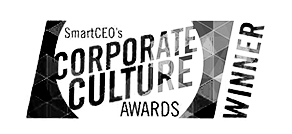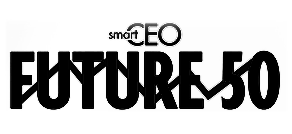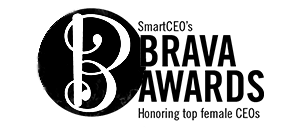 TOP San Francisco DIGITAL MARKETING FIRM FAQ's
Is WordPress a good platform for B2B websites?
Having a bespoke solution for your business is the best way to go if you have the budget. If you have more limited resources or are looking for something simpler, a WordPress website can still be a good solution. There are thousands of themes to choose from and modify as much as you like. With a variety of plugins and tools available, you can add just about anything to your website, be it a Facebook Fan Box, Tweeter Feed, video gallery, or event calendar.
What are some trends for B2B website design?
Whether you are a developer, marketing executive, or entrepreneur, keeping up with the latest trends is a way to ensure that your website is better performing, functional, and current-looking. In 2022, keeping up with the times means adapting to emerging B2B design trends such as optimization for voice search, use of micro-animation and micro-interactions, chatbot customer service, and simpler navigation.
Are B2B websites good at lead generation?
Having a well-structured, attractive, SEO-optimized B2B website is essential for businesses looking to generate high-quality leads and sales. Websites that convert have clear navigation and messaging, responsible design, social proof in the form of customer reviews, FAQ, and relevant, informative content. High conversion B2B websites also have fast load times, contact page, pricing information, and easy to fill out forms.
What are some B2B website design best practices?
Paying attention to website design is the key to online success. For users, ease of use is the most important (67 percent), followed by visual appeal (10 percent), and interactive experiences (9 percent) (HubSpot). To meet customer expectations, B2B marketers need to ensure that their website is well-structured, easy to navigate, and visually appealing and guides the user's journey with social sharing buttons, interactive infographics, videos, and captivating animations.
What is typical functionality of a B2B website?
The key objective of B2B website design is to engage users, generate leads, and boost sales. To drive traffic and grow conversions, B2B marketers should focus on factors that contribute to great website design, including functionality, simplicity, consistency, mobile friendliness, well-defined navigation, high-quality product visuals, and a clear brand message.
What is a good B2B website content strategy?
Building a good B2B content strategy starts with setting goals that are relevant, specific, clear, and measurable. If your main focus is on growing brand visibility, you will need to create content that is informative without being too salesy, like videos, comments, and blog posts. And if your goal is to get more leads, focus on high-converting content such as product demos and white papers.
The next step is to create buyer personas so that you can offer relevant content and a more personalized shopping experience. To gain insights and define your buyer personas, segment customers by job title, industry, educational level, income, age, interests, and shopping habits. Now that you know your target audience and what you want to accomplish, you need to come up with ideas and topics for impactful, relevant content and use different digital channels to promote it effectively.
Is Socialfix a B2B website design agency?
At Socialfix, we know how to create effective and visually appealing B2B websites that inform, engage, and convert visitors. We can help you create a functional website design that is easy to navigate, responsive, and visually attractive and establishes consistent brand identity. We know how to create an engaging and compelling copy that provides a better first impression, minimizes bounce rates, and converts visitors into prospects.
What is a D2C website?
Direct to customer or D2C is a strategy commonly used by consumer packaged goods businesses and manufacturers. Brands looking to cut out the middlemen and market directly to customers use this marketing approach. As they only sell via their website, the key to attracting customers is offering an engaging shopping experience. Here, features that marketers should focus on include easy navigation, aesthetically pleasing design, and high-impact content.
What is the difference between B2B websites and B2C?
One of the key differences between B2B and B2C websites is the number of offerings they feature. B2B sites typically showcase a large number of products to tempt customers into buying something. B2C websites, on the other hand, feature fewer offerings at the very top of the page. This makes it simpler for B2B customers who expect a fast and easy shopping experience. The fact that there are fewer offerings also allows marketers to personalize their homepage and focus on each prospect's unique requirements. This helps reduce the buying cycle for B2B buyers.
What is the best way to market a B2B website?
There are plenty of good ways to market a B2B website, common strategies being native, paid search, and pay-per-click advertising, conversion rate optimization, content marketing, and SEO. Content marketing, in particular, is an effective strategy focused on creating assets such as videos, eBooks, infographics, blog posts, etc. Your content should show potential customers how you can solve their most pressing problems. You may also want to highlight the unique features and applications of your product and what makes it special. Depending on your industry and audience, effective content formats could be application examples, case studies, interviews, surveys, research results, and whitepapers.
How do I build a well-performing B2B website?
Even if you have SEO-optimized, engaging content, slow website speeds could affect user satisfaction and visitor retention. Whether your goal is to optimize engagement, get more leads, or reduce customer service calls, download speed is the key to online success.
To build a well-performing B2B website, it is important to choose the right hosting, minify JavaScript and HTML, and use a Content Delivery Network. Elements that slow your website include unoptimized images, flash content, messy code, and ads.
See More
Let's do this!
Connect with one of our digital marketing experts below:
What are the top conversion hacks for your B2B website?
Find out which website tactics and strategies are best for your B2B website presence.
Operating in a digital world, most SMEs understand the importance of having a website and about 71 percent of US small businesses already have a web presence (Top Design Firms). Building and maintaining a website allows B2B companies to establish credibility, market their products, and capture the attention of their best prospects. Yet, while most businesses have a website, very few of them have a sound digital strategy in place to convert visitors into customers. If you are one of them or are looking for ways to make your website more useful, user-friendly, and attractive, here are some of the top conversion hacks to attract prospects to your business.
   

Well Designed Lead Forms
A lead capture form is a page where your potential customers land after clicking an ad link. The ultimate goal of this form is to get customers to share their contact details in exchange for something valuable, be it a white paper, mini guide, webinar, training video or product sample.
To create a good lead capture form, be concise and cut any word you can. Use action-packed language such as "Start your journey toward X", "Reserve your spot now", and "Get your free X".
   

Offer Lead Magnets
Lead magnets can be anything of value that you give away in exchange for visitors' contact details. A lead magnet can be in the form of a free consultation, e-newsletter, trial subscription, or anything else that is perceived as informative, useful, entertaining, or valuable.
   

Offer a Downloadable Free Product
Giving away free digital downloads is yet another way to encourage visitors to share their contact details and join your email list. In addition to building and growing your target audience, an added advantage of offering free digital content is giving customers a sense of what you do, essentially serving as an introduction to your work.
   

Call to Action Optimization
A call to action (CTA) is the part of a piece of content, advertisement, or landing page that encourages visitors to do something. Getting your messaging right is vital, and there is plenty that you can do to optimize your calls to action. First and foremost, however, you should stick to the point and create a sense of urgency. Use words like "sale ends tomorrow", "last chance", "reserve your spot today", and "limited". Words and phrases to emphasize that stocks are limited include "one-off", "exclusive", "in high demand", "you missed it", and "this option is currently unavailable".
   

Cross Sell and Cross Promote
Cross-selling or cross-promoting involves offering existing customers additional or related products they might find useful. Cross-selling is an endeavor worth undertaking in the B2B world. According to research by V12, the three main factors that drive sales are customer satisfaction (33 percent), customer retention (42 percent), and upselling and cross-selling (32 percent).
   

Showcase Customer Feedback/Reviews
Feedback not only offers valuable insights and allows you to measure customer satisfaction but helps convert visitors into buyers. The Local Consumer Review Survey 2020 shows that after reading a positive review, 12 percent of customers contact the business, 31 percent visit the company's website, and 13 percent visit the business's location.
   

Work with B2B Web Design Agencies
A B2B web design agency specializes in creating websites that are SEO optimized, fully functional, and mobile-friendly. A professional agency gives you access to developers, designers, and SEO experts who have the skills and resources to build an engaging, user-friendly, and well-featured website. They have hands-on experience and programming knowledge to create a professional website that keeps customers engaged. A professional web design team will not only give your B2B site a custom look but will optimize it for the search engines so that customers find you easily online.
Need an Experienced Agency in San Francisco?
Request a free proposal from our digital marketing experts today.