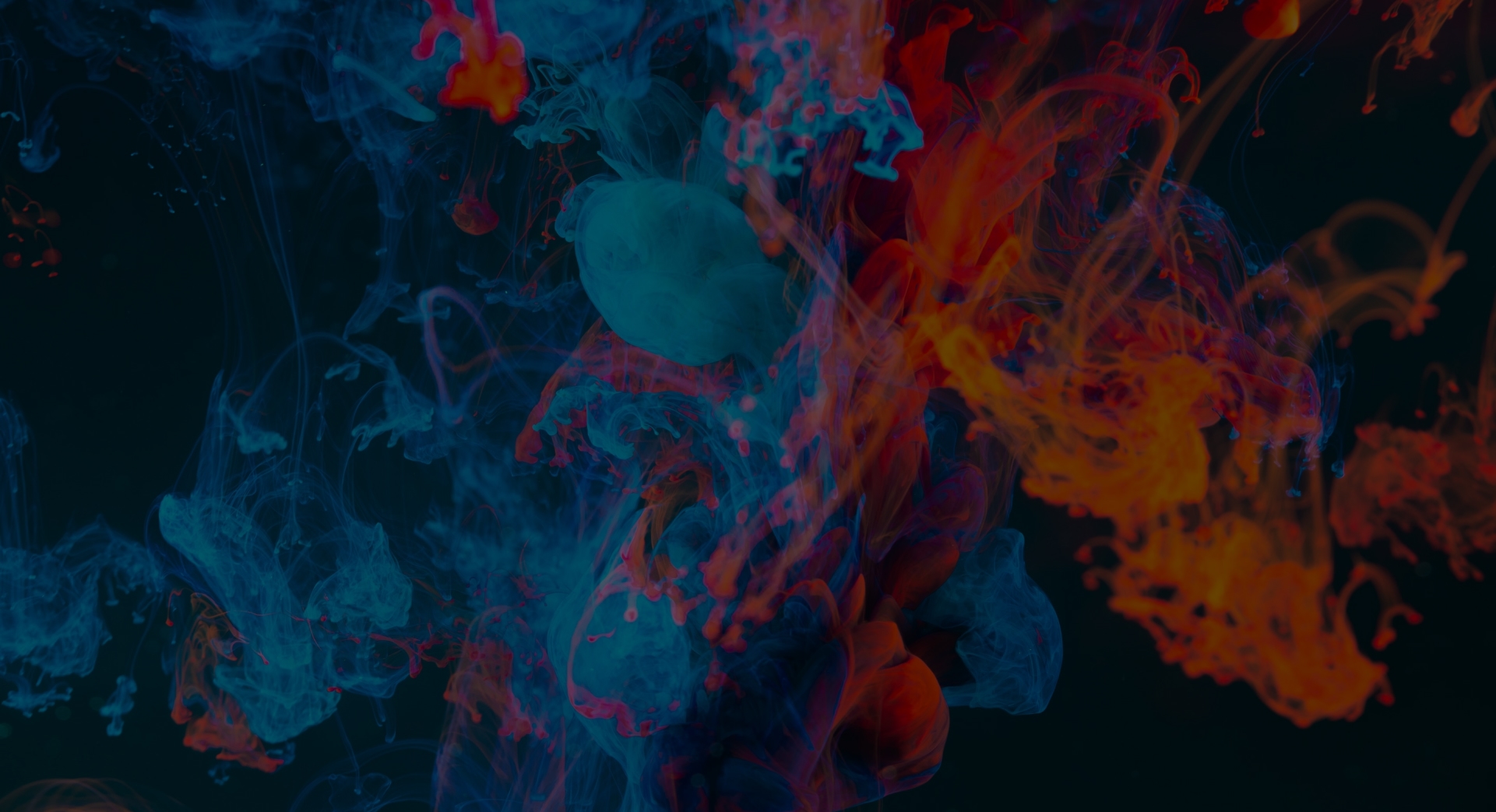 Come with us, on a sensory exploration & experience something truly extraordinary and remarkably rare!
See More
Live-Action Video Production to Help Your Company Get More Reach!
Video Ads
Made for Facebook, Instagram & YouTube
Social Media Videos
Shareable Content for Your Channels
Long-Form Video Series
In-Depth Content for Website or YouTube
Branded Video Mini Series
Made for Youtube Series / Web Series
Crowdfunding Videos
Fundraise right on Kickstarter
Corporate Culture Videos
Nail it when it comes to team spirit
TV Commercials
Getting it right should be hard
Product/Service Demo Videos
Educational & Informative
Employee Training Videos
Onboarding made easy
Video Testimonials & Interviews
Word-of-Mouth Storytelling
Recruiting Videos
Attract the right employees
Fundraising Videos
For non-profits & charities
Event Sizzle Reels
Let the vibe last longer
Documentaries & Documercials
Tell the whole story
Marketing Videos
The right message at the right time
Docuseries
When you have alot to say
See Our Work
What Are The Benefits of Professional Video Production?
Differentiate Your Company Brand
Storytelling can make you memorable and it helps your brand resonate with the very special audience you are looking to chat with. Why not make it special?
Improve Website Conversion Rates
Breaking down complex topics with easy-to-digest visuals, engaging characters, and motion graphics helps your audiences make better buying decisions.
Boost Search Engine Rankings
Providing memorable content that deeply resonates with your core audience is a critical component of successful video marketing strategies.
Build Trust & Credibility w/Customers
Showcasing videos throughout the entire sales funnel is a great way to harness the power of visual storytelling and help your customers find your services and products.
Your multi-award-winning creative
visual content & production partner.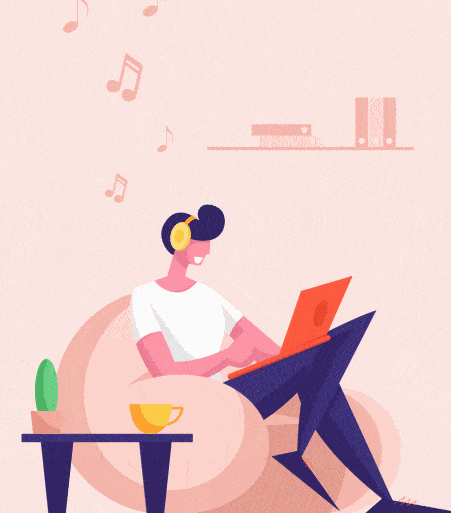 Create Exclusive or Gated Content
Create high-value content to be used as incentives or revenue streams.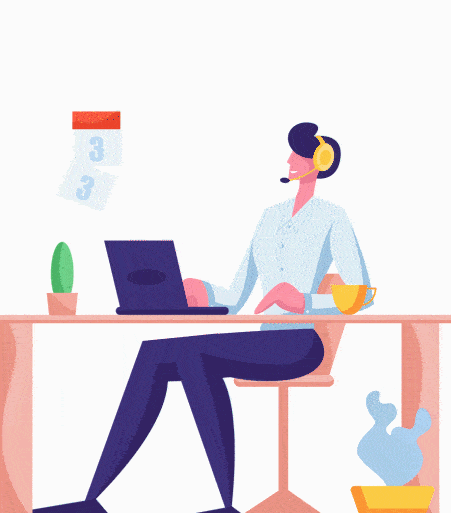 Direct Customer Engagement
Engage with your audience directly through a personal message.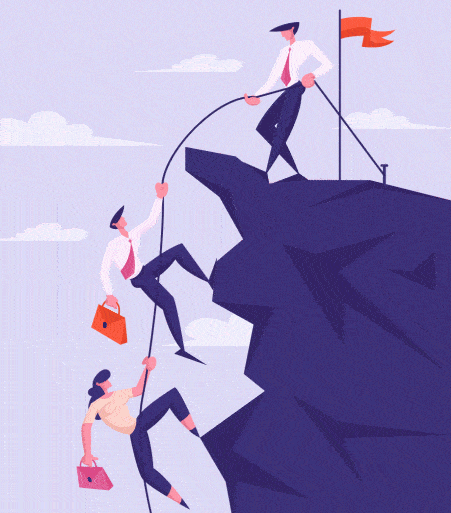 Provide a Memorable Customer Journey
Reviews & testimonials are often the deal-breaker for potential customers!
The benefits of video production are many! Video is the medium of the decade. People have a lot going on these days so it's important to recognize that you only have a few moments to capture their attention. Once you have it, it's beneficial if all of the info you are trying to convey is contained in video format as well as written. This gives potential customers the option to digest your content in the way that suits them best.
Our Award-Winning Video Production Process
Over the years, we have developed a strong foundation on how we approach video production projects - whether they are straightforward or complex. Every new video we produce follows the same rigorous approach to ensure we provide exceptional results for our clients. Take a look at our process below:
step one
Introductions, Project Plan Creation & Kick-Off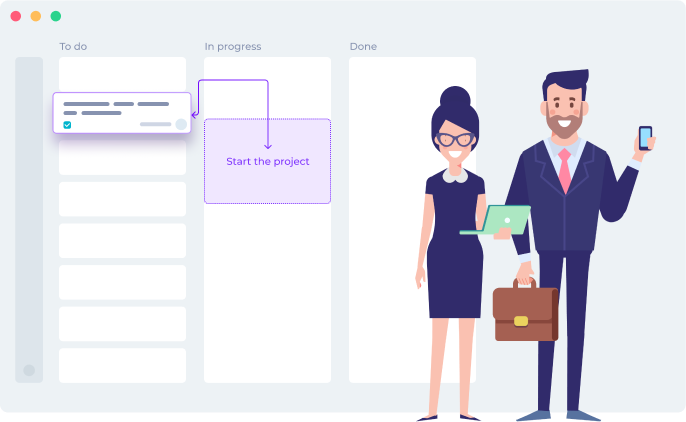 Welcome! Our goal in this step of the process is to ensure everything is prepared to run smoothly, address any questions, gather necessary information, and make preparations for the next steps in the process.
step two
Conceptualization & Brand Guidelines & Visual Design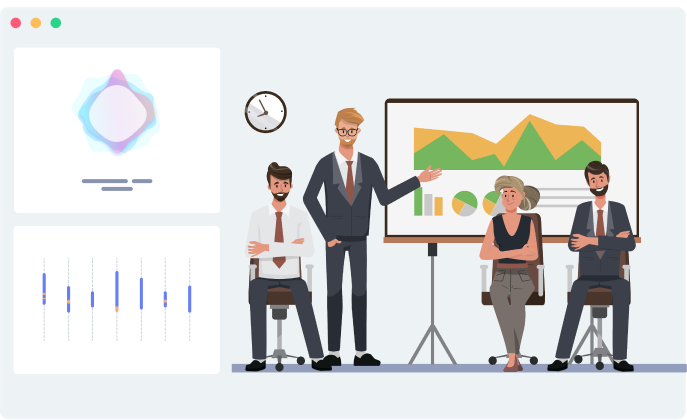 Let's begin! During this step, we collaborate with your team and work on defining the unique style frame designs, identify typography, visual concepts, and what other details are going to look like.
step three
Pre-Production Planning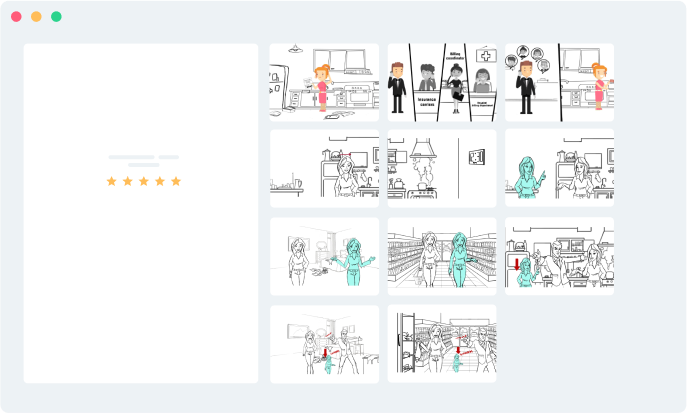 During this step, we plan the script, create the storyboard, scout locations, cast talent, hire makeup and hair artists, and run through all the details that will be necessary to make your production day successful
step four
Woohoo - Production Day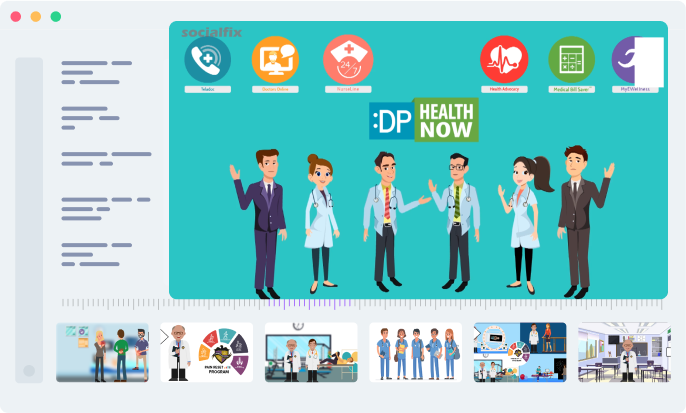 The big day or few days are here. We like to start early and test everything - lighting, cameras, sound. We plan for plenty of time for travel, extra room to grab that essential b-roll footage, and everything in between.
step five
Post-Production & Video Editing Begins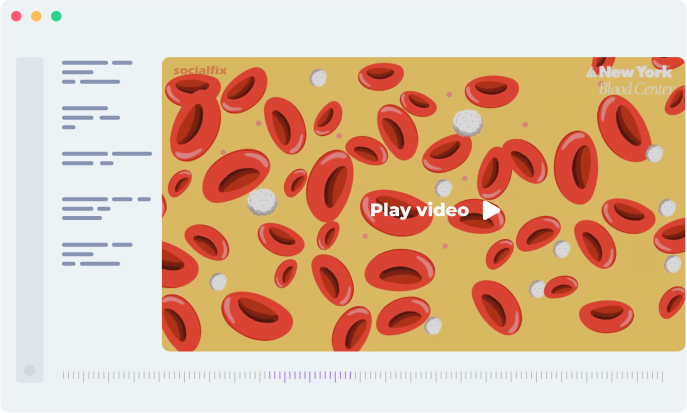 This is when the magic begins. Our talented editors take all the raw footage and begin piecing together your unique storyline. We sync audio, we color correct, and make sure you look FABULOUS in every shot!
step six
Sound Effects / Music Selection / Final Voiceover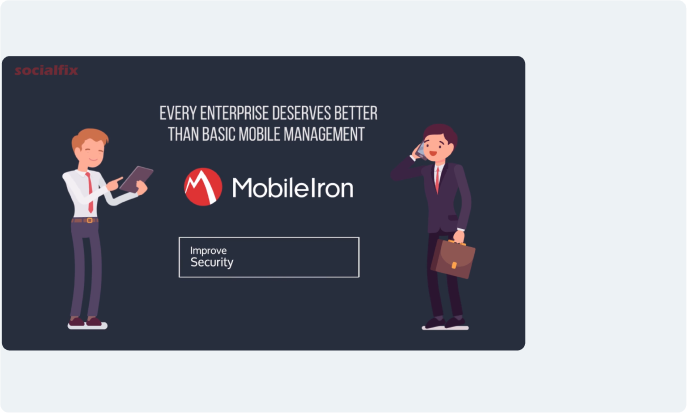 Great music and sound effects equal a great video! We ensure the mood is right, the voiceover is perfect, and may even add sound effects, background sound, and other details that give your video depth.
step seven
Client Review / Revisions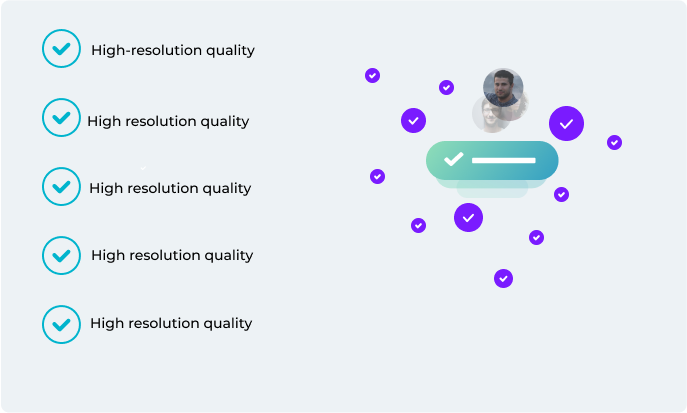 The reveal is here FINALLY! You get to take a look at the first draft of the video and provide us with feedback and suggestions. We then go back and make the modifications. Once you are happy, we go into the final cut.
step eight
Final Cut & File Delivery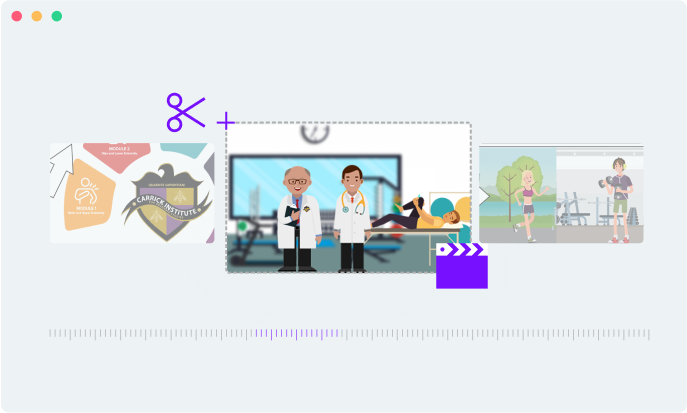 The final delivery of your video project involves file delivery and download so you can upload to your website, share on your social channels and anywhere else you see fit.
step nine
Upload & Share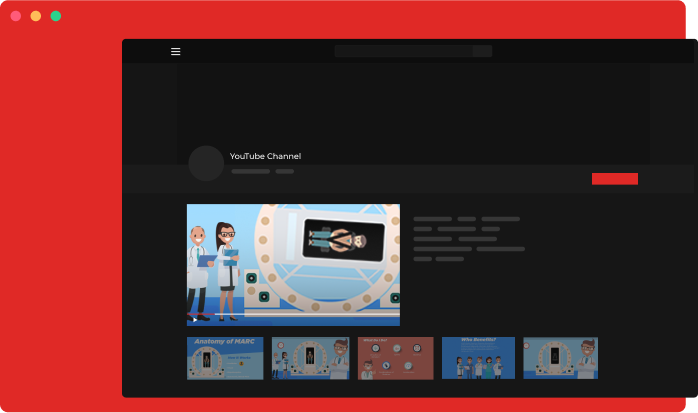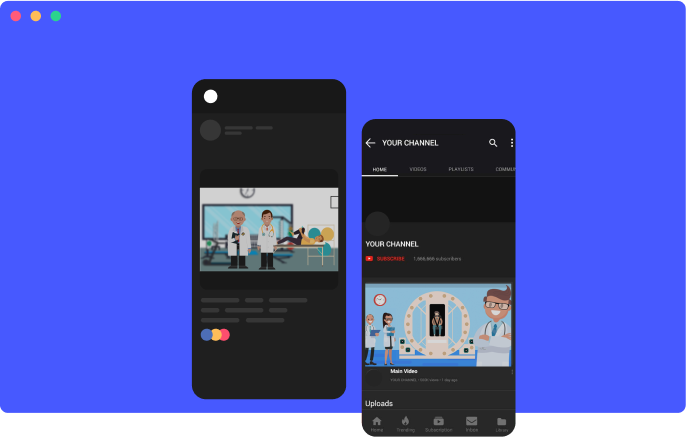 What's Included with Each Video:
Working with us means every project detail is planned from the very beginning. You can rely on us to think of everything and ensure we provide you with the highest level of expertise and experience.
Video Concept Ideation
Generating creative ideas for your video concept is the first part of our award-winning process.
Storyboard & Script Creation
Once we feel great about the idea we want to convey, we begin breaking it down into a script and storyboard.
Music / Sound Effects Selection
A video should be an experience that leaves your audience with a specific emotion and action. Music selection is a critical component of mood.
Hair, Makeup & Wardrobe
We'll go over each aspect of how everyone looks to ensure a great finished product.
Voiceover / Audio Recording
Whether you need a lavalier, boom, or just a mic on a stand, we have you covered. High quality audio is non-negotiable.
Motion Graphics / Transitions Design
Transitions can add a unique flair to your new video. From shape transitions to mask to camera movements and transforming. We got you.
All Necesary Equipment
Cameras, drones, GoPros, teleprompters, lighting, boom mics, backdrops, green screens - we have everything you need.
Location Scouting
Finding the right place to shoot your next company video, commercial, television shows, or movie is an important part of our project together. And we have it covered.
Pre-Production Talent Casting
From setting up auditions to helping you decide on the right actors, we will guide you through this step in selecting the right talent for your project.
What Our Video Production Clients Say:

Stuart Friedman
NYC SHRM

"Just a couple hours ago our Facebook page reached a new milestone: 70k likes on our page! We also recently surpassed the 40k follower mark on Instagram and 17k followers on Twitter. Since bringing on our new social media agency Socialfix three months ago and re-dialing our strategy, we've seen dramatic increases in "impressions" – the number of people seeing our KT Tape social media content online – and "engagement" – the amount of likes, comments, and shares. This has been an enormous group effort in collaboration with the athlete/NGB team, the events team, and the design team to generate frequent and engaging content for our core target audience. We have significant plans in the works to continue accelerating this momentum, so look for more exciting content to come.
Taylor West
KT TAPE

Dr. Matthew A
Plasticity Brain Centers
Some of Our Video Production Work
Trade Shows & Conferences
Program & Project Spotlights
Check Out Some Of Our
Live Action Video Case Studies
Each of our work is an individual approach to each client and the highest level of expertise.
See all projects
Select Industries of Focus
Live-Action videos are the most genuine and personal way to reach your audience. People relate to people, so show your audience who you are and what you are about! Check out some of the industries we've worked in below:
Healthcare & Medical Services
We have experience creating employee training, patient stories, and medical device education videos.
Financial Services
From banking institutions to a weekly finance Web series. We find ways to keep finance engaging.
Women's Health
From birth control or fertility brands to sexual wellness start-ups, videos are a great tool in this vertical.
Fitness Consumer Goods
High-fashion brand spotlights, makeup trade shows, & brand launches, we love our fashion clients!
Education
Training, tutorials, and educational series are an effective way to unpack complicated topics and ideas.
Technology
Demo videos, data breakdowns, product explainers, customer service, and FAQ videos are great for your ROI.
Business Intelligence
Your knowledge can tell a beautiful story. We can help you create something you will be proud to share on your LinkedIn.
Pharmaceutical
Biotechnology, science, research & development labs, and other innovations benefit from video content.
Manufacturing
Videos can help inform customers about industrial machines & equipment, product features & specifications as well manufacturing guidelines.
Socialfix Behind the Scenes
Our customers come back to us again and again because we genuinely care about your business. We take the time to understand your communication objectives and target audience, so we can deliver a product that reflects your brand values and the story you want to tell. We are more than a creative agency, we are your media partner.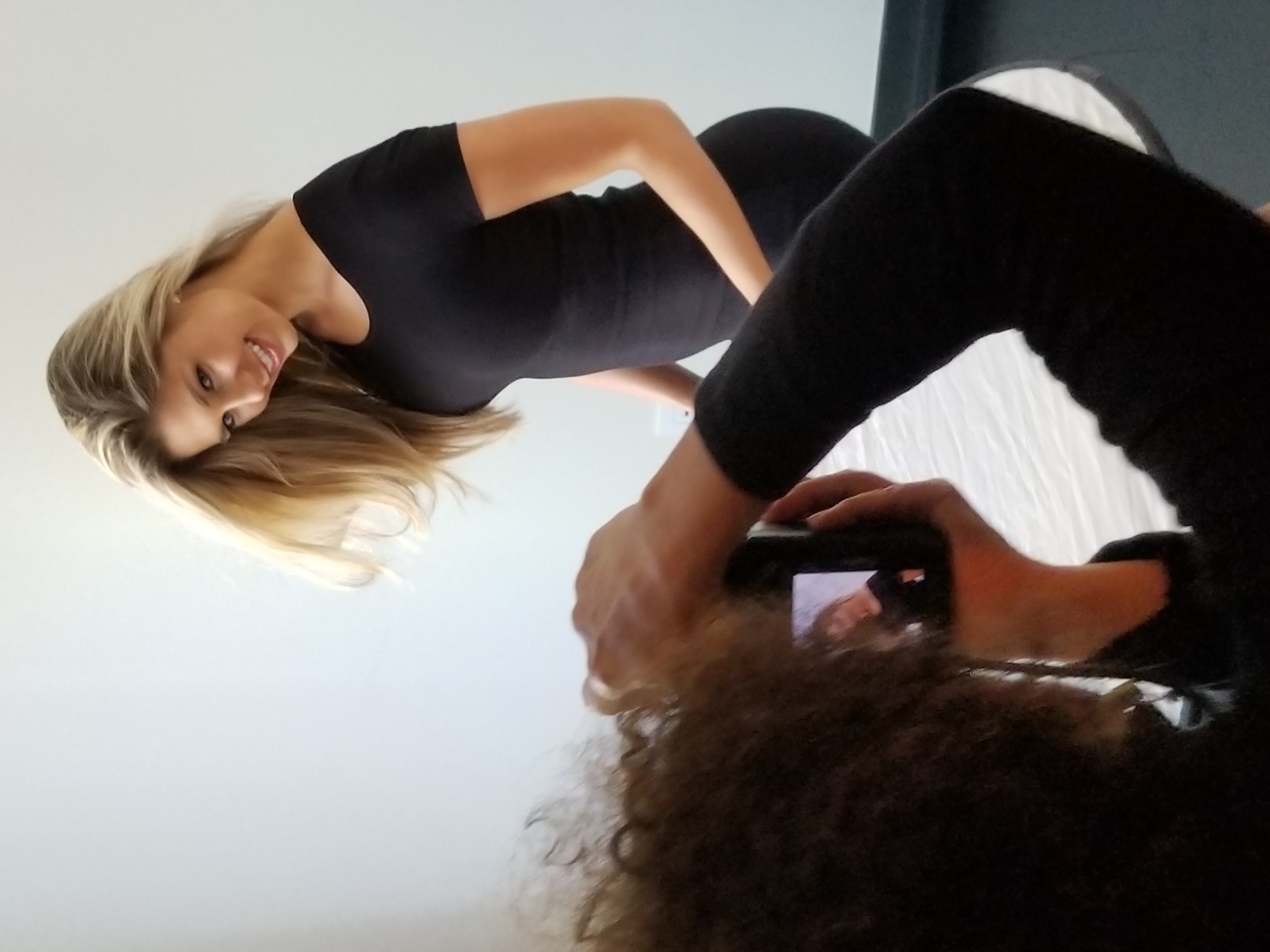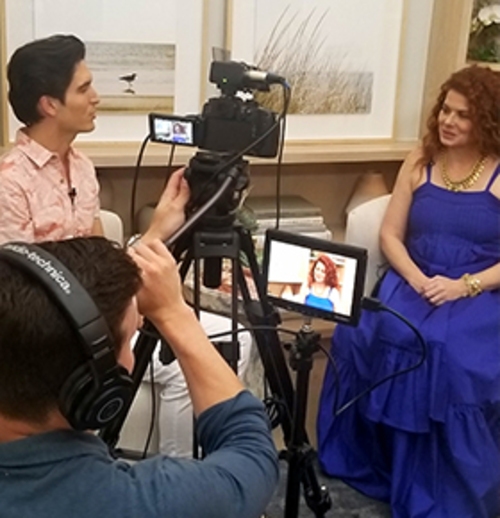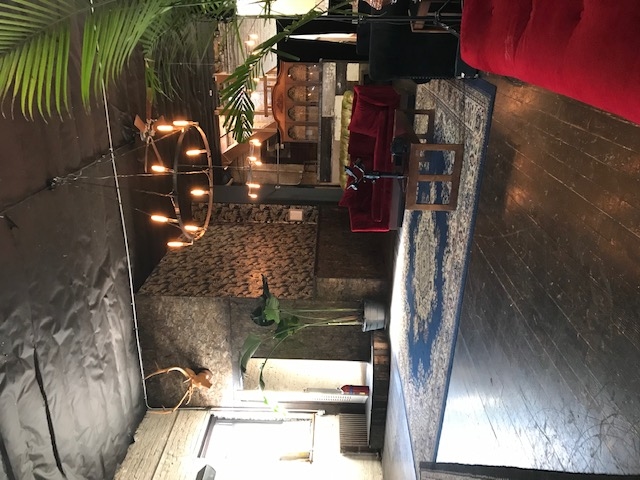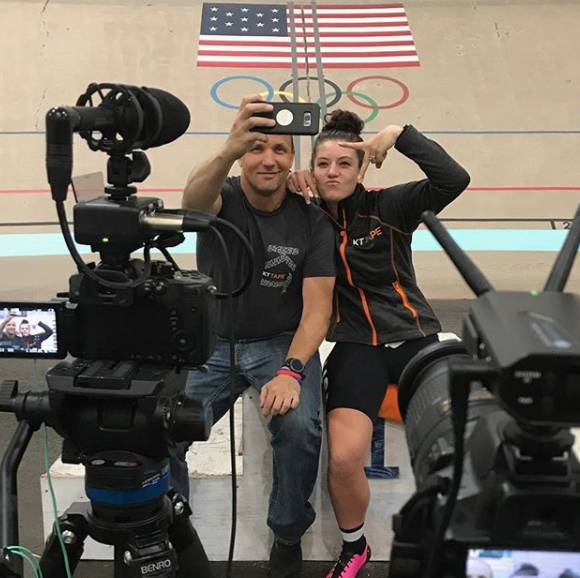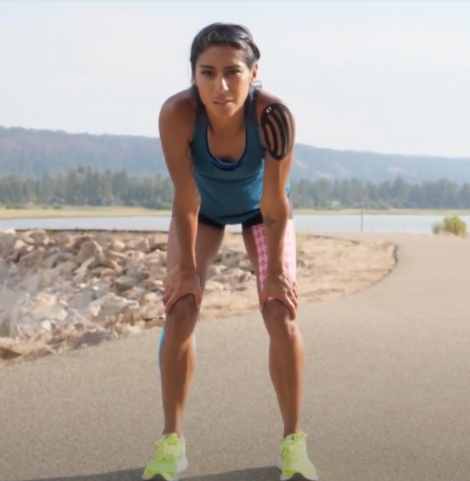 Top Rated Video Production Company
Trusted By Industry Leaders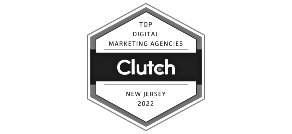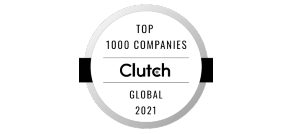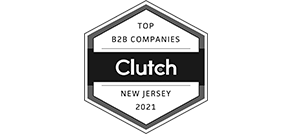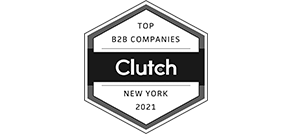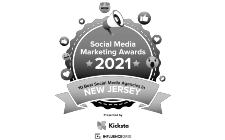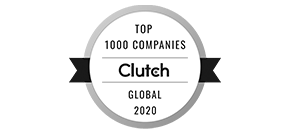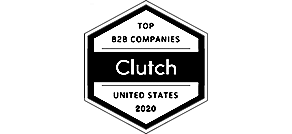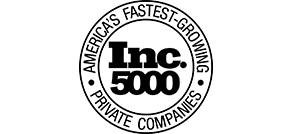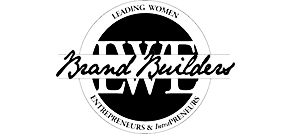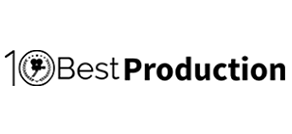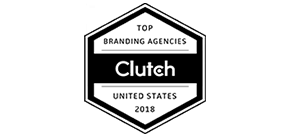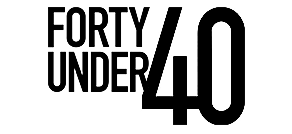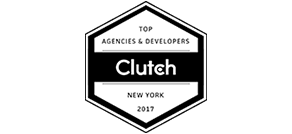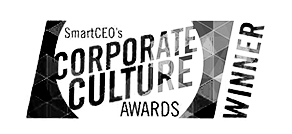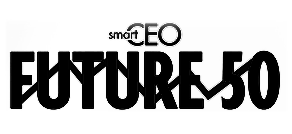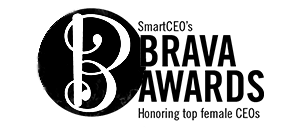 Video FAQ's
General
Do you create or work with video brand guidelines?
Yes. We recommend utilizing brand guidelines to ensure that your brand is consistently and cohesively represented throughout your video content whether being shared on your website, social channels, newsletters, or other digital media. If you do not currently have existing brand guidelines, we can help you create them.
Please connect with one of our video experts to find out more information.
Why do I need a video?
Video is a highly effective tool for any B2B, B2C, or D2C brand to feature on their website or incorporate into their content marketing campaign. Video content often accounts for upward of 70% of internet traffic and when done well, has the power to capture your audience's attention and communicate a very detailed message in a short amount of time, increase website traffic, increase leads and inquiries, increase conversions, and lead to an overall more engaged audience.
What are the different types of videos you can create?
Our talented team of videographers, editors, and graphic designers have the ability to create any type of live-action video you are envisioning for your brand. From company overviews to explainers, testimonials to product demos, presentations to video ads, and everything in between, we work with you to produce an end result that you can be proud to share as a representation of your company.
Please connect with our video experts to review your vision and requirements so we can better identify how we can help you.
What types of clients do you usually work with?
Over the past 16 years, we have worked in virtually every industry imaginable with companies varying from 10x funded startups and bootstrapped companies to established and world-recognized household brands to nonprofit organizations all varying in company size and budget ranges.
Pricing
How much does a video cost?
Our video prices range from $1,000 for an individual slideshow video and go up from there. Since each video is customized and completely tailored to your specifications, it all depends on the type of video, the length of each video, the style of video, and the number of our team members needed to achieve the best results for your project.
Please connect with one of our video experts to get accurate pricing for your specific project.
Are the storyboard, script, and voiceovers for each video included in the price?
Absolutely. From plot creation to scriptwriting or editing to storyboard, we will map everything out with precise detail so your idea can begin coming to life. Our process is designed to ensure we have clarity before the video begins.
What are your payment terms?
We offer 50/50 payment terms for most of our video projects depending on the unique requirements of your project.
Do you offer discounts if I need more than one video?
Yes. We offer bundled package discounts for projects that require more than one video.
Please connect with one of our video experts for more information regarding your project and requirements.
Timeline
How long does a video production timeline take to complete?
Below we've detailed the typical delivery times and activities for each step in our production process:
Scriptwriting – 4-5 business days from your interview with our scriptwriter. If revisions are required, those revisions will be delivered 1 business day from when you provide them to our scriptwriter.

Storyboarding – 2-5 business days to produce a full storyboard from the time you approve the voiceover.

Video – 5-15 business days from the time you approve the storyboard for a video.

Professional voiceover production – 2-3 business days from the script and voiceover artist being approved by you.

Revisions on any of the above – 3+ business days.
* The timings above are based on a standard video of 60 seconds in length with an average level of complexity. A low complexity animation is generally a two-dimensional animation that consists mostly of motion graphics and text. Some character animation may be present but is limited. A high complexity animation may feature realistic three-dimensional animation of a product, lengthy character animations in a custom-designed scene, dialogue between animated characters that are created with professional voiceover artists, & several other features.
Longer business video production and on-site filming can add time to the process.
Please, make us aware of any project deadlines at the beginning of the project to allow us to work to your schedule and arrange our video and production team accordingly.
What can cause a delay in final video delivery?
There are two items that impact production schedules and may often cause significant delays:
The amount of time our clients need to provide their feedback throughout the production process (script, voice-over, storyboard, early video review, and the finished product).

We usually incorporate X days in our timeline for approval of each stage, however, if you need more time to review the assets and collect feedback, the overall timeline for delivery of the final video may be extended.

Some of our clients have one person in charge of reviewing, providing feedback, and making key decisions (such as early-stage start-ups or independent business owners), so feedback is provided right away.

Other clients have multiple decision points (marketing, executives, peers, and legal), so sign-offs can take longer (often weeks).

The speed of turnaround times for each step creates the largest variance in delivery times.

The number of revisions requested in each stage of production.

The more times revisions requested the more time it takes to reach a final product. Typically clients revise the script 0-1 times, the storyboard 0-2 times, and the video 0-1 times. Some clients do request 2 revisions at each step.

Our overall aim is that you are completely satisfied with your final video, so we will work with you throughout the entire process. We'll advise you of any requests which could introduce a delay or additional cost to the project.
What are some tips to get my video as quickly as possible?
We find it can often be a huge benefit if you are able to put together a draft script of what you'd like to communicate to your target market using your business video production. You don't need to worry about the overall quality (how it sounds, grammar, length). It provides a great starting point for our team to help you faster and ensure we can include the key marketing messages and explain complex information the right way.
We recommend scheduling time into your calendar for reviewing the script, the voiceover, the storyboard, and the video at regular intervals. That way, you won't forget to provide us feedback on time, and we'll get you to the final stage as quickly as possible.
Location Scouting
Do we need to meet face-to-face or can we work remotely with you on a process?
We can work with you in-person or remotely depending on the needs of your video. We follow the same process in both scenarios and in the event that we need to scout locations in an area outside of our general office zip code, for an additional cost we can provide you with images of recommended locations.
We are fully capable of working 100% remotely. Through weekly video calls and emails, we will stay in close contact with you throughout the entire process.
Where is your team located? Do you travel for video shoots?
Our team is currently headquartered in New Jersey. We do travel, however, we prefer to work in and around our New Jersey location.
How long is "one production day"?
One production day is typically between 6-8 hours depending on the type of video shoot, however, some larger-scale productions may require more hours.
Process
What steps are there to making a video?
Almost all our business video production no matter the style is built up of these common elements. It is important to note that we approach video production with a refined linear process. This means that we typically do not skip steps unless we have designed a custom package for you. Our typical process is:
Scriptwriting
Draft voiceover recording for review and timing
Storyboarding
Professional voiceover recording
Final delivery
How many revisions do I get?
We normally provide clients with 2 rounds of revisions at the stage before the video begins, with an agreed fee for extra revisions outside of the number stated in the contract. We'll update you through the production process to ensure you can provide feedback throughout.
What is included in the final delivery of the project?
Once final approval is received, we will provide you with an mp4 video file that you can share, upload to your website, or use however you would prefer. If a brand guide or video style guide was created, we will also provide you with a PDF version of the presentation.
Type
What types of videos can you create?
If you can imagine it, we can create it. Our talented video team can create virtually any kind of live-action video you are interested in. Here are just a few examples of video content we can create to promote your brand:
Company Overview
Company Culture
Explainers
Live Streaming
Crowdfunding
Social Media Clips
Webinars
Video Presentations
Tutorials
And more…
Our team of video experts can work with you to produce a video that will resonate with your audience(s) in a unique and engaging way.
Script/Concept
Do you provide a storyboard, script, and voiceovers for each video?
As with any project, our clients' needs may vary from project to project depending on how they intend to use the video and the messaging necessary to communicate their story.
Often times, clients come to us prepared with a written script and our team works with them to develop the visual concept, provides feedback on the script from a marketing perspective, and helps select a voiceover artist that matches their needs if they do not require any actors or if there will not be a member of their team narrating the video.
Other times, our clients come to us looking for assistance with everything including concept development, storyboarding, scripting, voiceover, music, and graphics.
In these scenarios and virtually everything in between, our team will work with you to bring the video of your dreams to life!
How to write a professional explainer video script?
Every explainer video script always uses a formula, structure, and approach for it to be seen as effective to the audience. In writing the explainer video script, it has to be short, concise, and speaks directly to the audience.
Talent Casting
Are actors included in the video?
We work with a talented pool of actors whose goal is to bring your video narrative to life with the utmost professionalism. If your video requires actors, we ask that you provide us with any talent preferences you may have in advance of beginning the project so that we can assess availability as early on as possible. Talent casting is available at an additional fee as most talents set their own hourly and daily rates.
Makeup & Warderobe
What makeup should I wear for a video shoot?
You are welcome to wear your day-to-day makeup or an option that makes you feel the most comfortable. We work with professional makeup artists who can be available on the day of the video shoot to provide professional assistance for an additional fee should it be required.
As a general rule of thumb, when choosing a makeup look for the video shoot, we recommend avoiding iridescent or shiny products such as eyeshadow, lip gloss, highlighter, and high moisture or dewy foundations.
What should I wear on the day of the video shoot?
We recommend choosing an outfit(s) that matches your profession, the tone of your brand and reflects the video messaging as well as your personality.
As a general rule of thumb, we recommend avoiding any wardrobe selections that may distract your audience from the narrative or may not be able to conceal a microphone. We also recommend avoiding jewelry that may cause audio or visual interference such as bangles, intricate dangle or hoop earrings, chains, anything too shiny, or any clothing materials such as PU leather, ripstop material (aka swishy windbreakers), taffeta, and nylon or acetate.
We work with professional wardrobe stylists who can assist with selecting the right outfit(s) for your video for an additional fee should it be required.
Is there anything I should not wear to a green screen video shoot?
We recommend avoiding any green clothing, pinstripes or intricate patterns, anything shiny, or outfits that are one solid tone from head-to-toe such as all black or all white.
Lighting
The location where the video will be filmed is a little dark. Will you provide lighting equipment?
During pre-production day planning, we will assess lighting needs for your video shoot based on the location and type of video shoot. This may range from on-camera to softbox to studio lighting.
Voice over/Music
Can you do a voiceover in any language or accent?
We can! We work with over 100 voiceover artists who can help bring your script to life in virtually any language or accent preference. To achieve the most accurate language translation based on your project requirements, we may request that you provide us with the translation for any scripts that require a language other than English.
How do I select music?
We have a library of over 10,000 songs and sound effects that our team of video experts will present you with a few different options based on the tone, messaging, and purpose of your video.
Do I have to pay extra for the music license?
Our music library has over 10,000 royalty-free songs and sound effects that can be licensed at no additional cost once the song is purchased. We include a budget of up to $250 within the scope of each video project for music from our library, however, if there is a special music selection that you would prefer which requires an additional subscription or licensing fees, we may request that you purchase the music and provide us with the files.
How do I select the voiceover artist?
Our video experts will assist you with determining the right sound and feel for your video including voiceover accent and gender preferences if you do not have a specific preference or requirement. We will present you with a few options to select from that we feel matches your specific needs.
What if I want to change the voiceover artist or the music after it was finalized?
We understand that changes happen and preferences may vary among decision-makers. During our editing process, video footage is masterfully stitched together to align with the approved narrative and oftentimes also to the approved music selection. If any changes are requested after voiceover and music selections are finalized, we will advise you of any additional costs to accommodate your request.
Miscellaneous
Who owns the copyright to the videos?
Once the video is approved, final payment is received and we deliver the file, you will assume the rights to the final edited version. We maintain the rights to any of our raw media and non-final versions of the video as part of protection and liability best practices.
Do you have client references?
Many of our clients have been gracious enough to provide us with testimonials documenting their experience working with us, some of whom have been our clients for over 6 years, which is a very long time in the digital marketing world.
If you would like to hear from our clients about what it was like to work with us, please feel free to visit our 'Testimonials' page.
Do you outsource your work?
We are the company that actually makes your video. We're not resellers, so there is no markup.
Please feel free to check out our ultra-talented video team on our 'About Us' page.
Can I use a teleprompter for my speaking part of the video or live event?
Absolutely! A teleprompter is a great way to take the pressure off for your speech or video part. We provide all of the equipment and walk you through it.
Do you bring our own cameras?
We provide all camera equipment.
Do you bring microphones?
We provide all microphones and sound equipment.
How do we coach people to be camera ready?
Our team has extensive experience working with people from dozens of different industries on video projects. We provide written instruction before the production day as well as in-person coaching the day of. Our team is friendly and professional and will make even the most camera shy into a star.
See More
Brands We Work With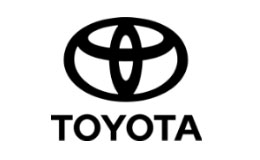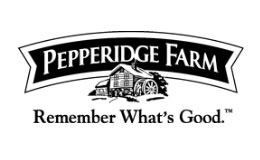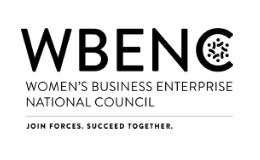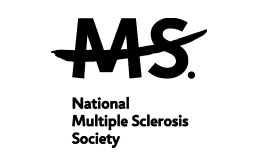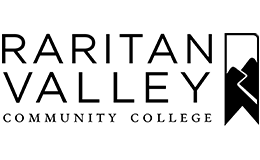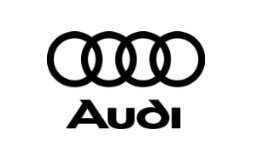 Listen to Our Podcasts on Video Marketing Technologies
Each of our work is an individual approach to each client and the highest level of expertise.
Listen to all podcasts
Episode #10
Arjun Rai: Emoji Data, Data Science, The Entrepreneurial Journey, Start-Up Life, AI, Investing