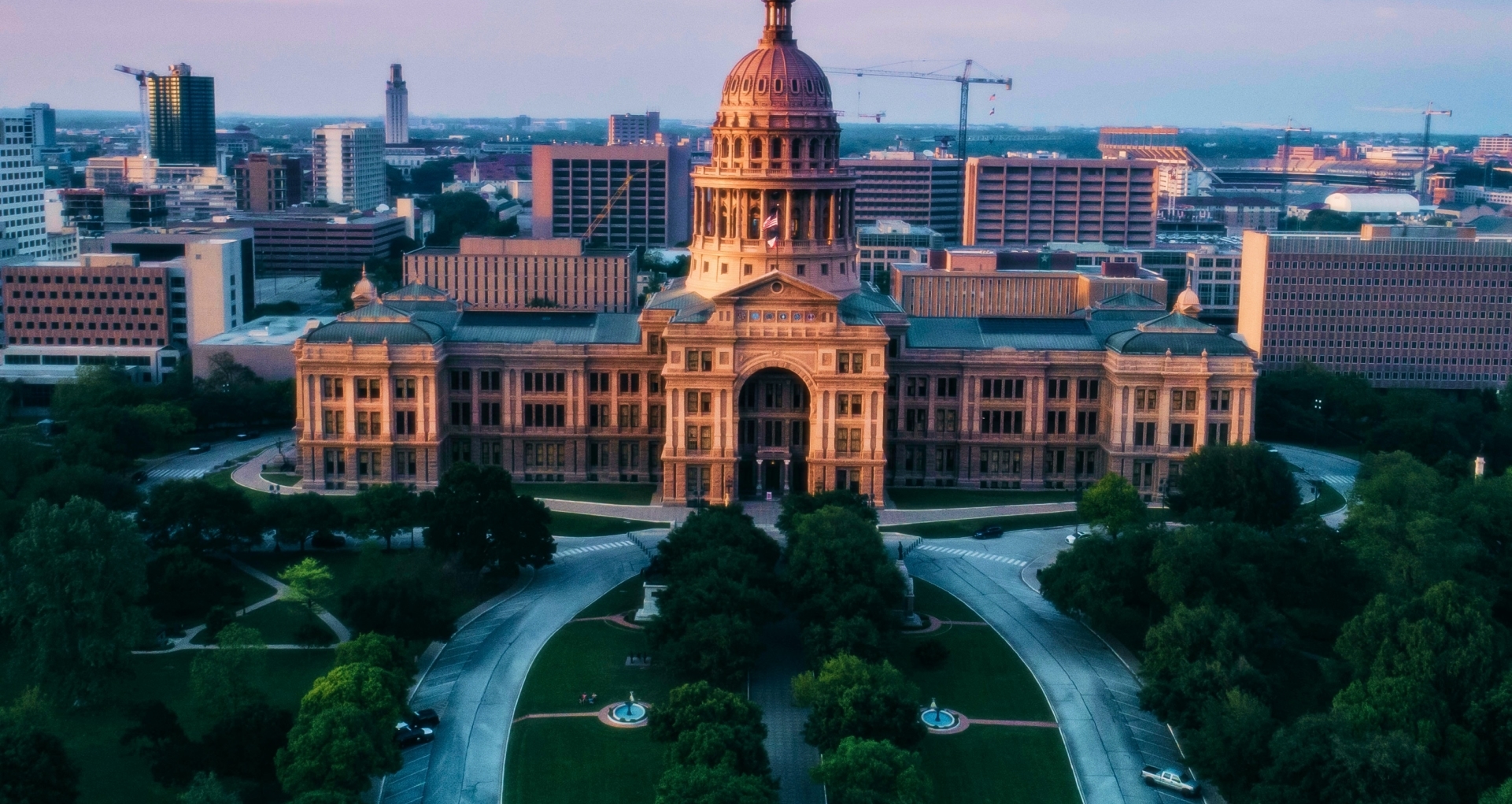 BEST RATED DIGITAL MARKETING AGENCY Austin, TEXAS
LET'S CHAT.
(with no contracts, no commitments)
Scroll down
01
Brand Strategy & Positioning
Combining forward-looking market segmentation with behavioural analytics along with a better understanding of customers is the future of brands. Rising above the clutter without breaking the bank is how intelligent brands are built in today's challenging economic conditions.
02
Web & Mobile Design and Development
Companies that create exceptional user journeys and experiences set themselves apart from their competitors. From eCommerce to complex membership and marketplace platforms to mobile apps, these tools are essential for a successful business strategy, implementation and consistent growth.
03
Content Creation & Video Production
Evolved real-time marketing and a global content strategy revolve around consumer and data-driven experiences designed to serve the end customer. The magic happens when brands unify creativity and analytics with their content and video marketing to provide exceptional experiences to their customers.
04
Paid Search & Social Marketing
Creating great omnichannel consumer experiences while driving business KPIs and revenue growth are key elements to successful ad campaigns. Highlight your brand's competitive advantage and generate bottom-line value by leveraging unique strategies and creating relevant & entertaining content.
Our Austin Digital Marketing Clients Get Results
See all

"It's at times like these that we realize just how important an online presence is for a company! I think we will see the online growth continue well after things are back to normal so it's definitely important to have the right message out there."

Liana Hutcheon
John Mini Distinctive Landscapes

"I could not be happier with your guys work, my company and I feel very fortunate to have had the opportunity to work with you guys up to this point!"
Jason Comer
Husker Commission

Stuart Friedman
NYC SHRM

Socialfix Media exceeded expectations. Feedback looks promising on the recently released videos. Their creative touch supplemented their technical expertise. They deliver high-quality work that's worth the cost. Communication was also seamless. Expect a dedicated team of videographers. Their team is extremely professional and creative. They're excellent with communication and following the timeline. Everything went smooth. Throughout the engagement, I felt that they cared so much because of how much they wanted to please me with the result. While I only worked directly with one person on the video, a bunch of their team was on the emails, which meant that everyone wanted to stay up to date with how the project was going. Their creative details add to the video, making it better than expected.
Dima Ghawi
Dima Ghawi, LLC

Raritan Valley Community College
Golden Harvest Gala 2018
"Hi Terry and Marion, I just saw that the interim website go-Nomadic.com has gone live. Well done to the entire SocialFix team on your excellent, and fast, work on this. I am extremely pleased and know we can build on this initial work to create something special in this industry space. Thanks again for your excellent work - please pass this on to the entire team. Kind regards."
Brendan, Fragomen

"Just a couple hours ago our Facebook page reached a new milestone: 70k likes on our page! We also recently surpassed the 40k follower mark on Instagram and 17k followers on Twitter. Since bringing on our new social media agency Socialfix three months ago and re-dialing our strategy, we've seen dramatic increases in "impressions" – the number of people seeing our KT Tape social media content online – and "engagement" – the amount of likes, comments, and shares. This has been an enormous group effort in collaboration with the athlete/NGB team, the events team, and the design team to generate frequent and engaging content for our core target audience. We have significant plans in the works to continue accelerating this momentum, so look for more exciting content to come.
Taylor West
KT TAPE

"Terry, you have no idea how much this means to me and my MS family!"
Karolina Dehnhard
Budd Larner

May Van Norman
State Theater New Jersey

Dr. Matthew A
Plasticity Brain Centers

Cristina L. Amyot
EnformHR
Socialfix - Austin Office
2021 Guadalupe Street, Suites 264, Austin, TX 78705
Let's do this!
Connect with one of our digital experts below:
What Are The Benefits of Working with a Top Austin Digital Marketing Firm?
Differentiate Your Company Brand
Storytelling can make you memorable and it helps your brand resonate with the very special audience you are looking to chat with. Why not make it special?
Boost Conversion Rates
Breaking down complex topics with easy to digest visuals, engaging animated characters and motion graphics help your audiences make buying decisions.
Engage & Retain Attention
Providing memorable content that deeply resonates with your core audience is a critical component of successful video marketing strategies. We help you do that.
No Limits To Your Vision & Creativity
Showcasing animated videos throughout the entire sales funnel is a great way to harness the power of visual storytelling and help your customers find your services and products.
The only 17 Year Old You Can Trust With Your Marketing
brand architects
Digital Engineers
content developers

Multi-Award Winning Austin Digital Marketing Services Since 2005
We mix art, science, engineering, architecture and a bit of magic into every task and every client project. We approach every digital marketing challenge with determination to find solutions in a very fast-paced environment. Our specialty ranges from branding to web design, development, content creation, video production and paid advertising. Take a look at some of our agency services below.
Industries of Focus
Austin is a humbling playground for all businesses alike. Our focus and goal over the last 20 years has been to acquire deep knowledge in different verticals where we can apply digital marketing strategies and tactics to exceed client expectations. Check out some of our industries of expertise below.
B2B / Financial Services
Unified thought leadership, platform development & consumer engagement will help your brand position for long-term success. Let's chat on how to better leverage digital.
B2C / Consumer Products
With infinite choices, self-education and social reviews, intelligent brands are stepping forward with a stronger approach to consumer engagement & experience.
Start-Ups & Kickstarters
Hot product launches & crowdfunded projects require a different breed of agency. Rooted in entrepreneurship, we are ready to take on these challenges together.
Food & Beverage
Consumers expect a seamless experience from their favorite brands and your omnichannel strategy should be rock solid! Let's get to work!
Beauty & Fashion
From influencer marketing strategies to eCommerce capabilities, we'll make your brand shine with video, social and mobile-first approach.
Health & Fitness
Visionary brands understand heightened consumer health awareness. We'll help you work in partnership with ambassadors to create extraordinary products and experiences.
Health Care & Medical
Our expertise ranges from employee training to patient and medical device education.
Education & EdTech
Training, tutorials and educational series are an effective way to unpack complicated topics and ideas.
Technology
Demo videos, data visualization, product explainers, customer service and FAQ animated videos are great for your ROI.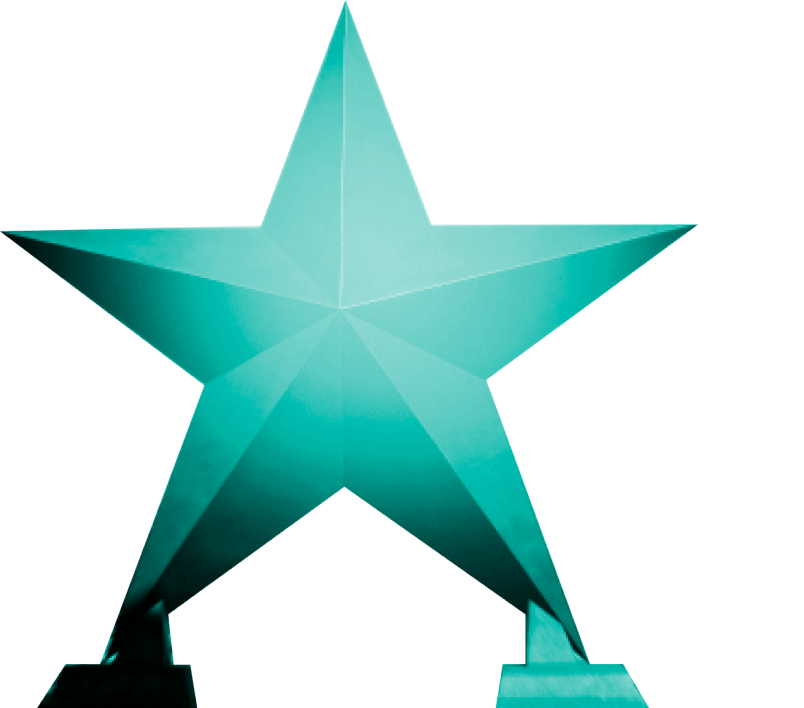 Your Austin Digital Marketing Firm
The Live Music Capital of the World. A city to celebrate and enjoy slow-roasted meats, breakfast tacos, and some of the best food trailers ever. The mecca for intellectuals and academics, artisans and artists, filmmakers and musicians, tech-savvy wizards, and culinary creativity. A city of many faces, honoring the past, embracing the present, and charting the future.  From live music, outstanding food, and architectural highlights to friendly locals, Austin is by far one of our favorite cities to work and innovate and ignite the digital growth potential of local businesses.
Featured Digital Marketing Projects in Austin
Working with us means every project detail is planned from the very beginning. You can rely on us to think of everything and ensure we provide you with the highest level of expertise, thought leadership, guidance and experience.
See all projects
Multi-Award Winning Digital Agency Trusted by Austin Industry Leaders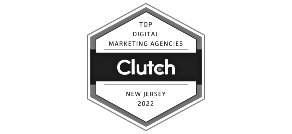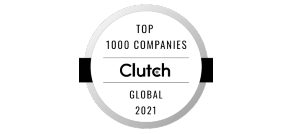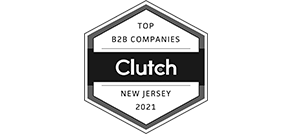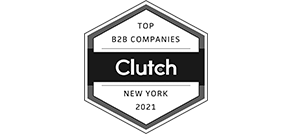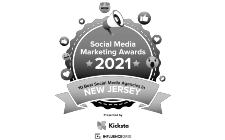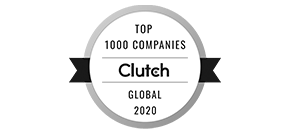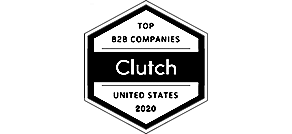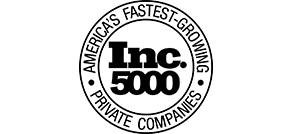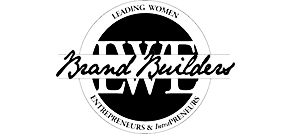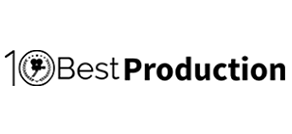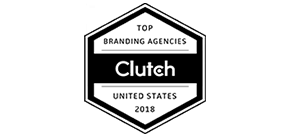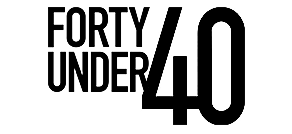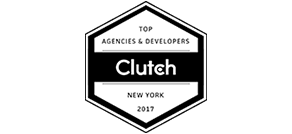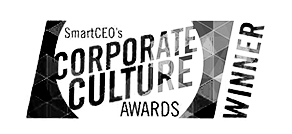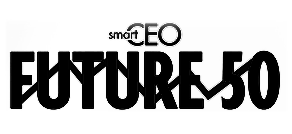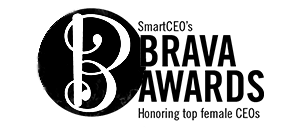 TOP Austin DIGITAL MARKETING FIRM FAQ's
Does email marketing automation work for my business?
Email marketing automation generally works for large businesses and marketers who regularly send bulk messages. Even if you are a small or medium-sized business, you can use automation tools to send welcome, abandoned cart, and promotional emails and newsletters and automatic replies to complaints.
What are email marketing KPIs to pay attention to?
The main email marketing KPIs you should focus on include click-to-open and click-through rate, bounce and unsubscribe rate, and number of emails opened and delivered. Key indicators to pay attention to also include social shares, spam complaints, conversions, and forwards.
What are some ways email marketing can be abused?
Email abuse is the practice of sending unsolicited messages to advertise a product or service. This can happen when someone has purchased an email list and is sending bulk messages irrespective of whether content is requested or wanted. Email marketing can also be abused by hackers stealing someone else's account details and sending unsolicited or harassing messages.
What are some best practices for email marketing for schools?
Schools and universities can put email marketing to good use, like sharing latest news and providing recruits, alumni, current students, and teaching staff with important information and updates. Sending welcome orientation emails is also a good strategy to engage with students, especially freshmen or exchange students. When it comes to feedback emails, this is a valuable tool for any educational establishment, offering insights into how students feel and how to improve the classroom experience.
What are some best practices for email marketing for eCommerce?
Customer segmentation, email personalization, timing, offering freebies, and sending mobile-friendly messages are all ways to grow your audience and scale your eCommerce business. There are different ways to segment customers: by position in the sales funnel, past purchase, email engagement, or demographics. Segmentation helps marketers identify the most profitable or invested customers, create relevant content for specific groups, and personalize the customer experience. Offering freebies like demos or samples is also a great tactic, especially when it comes to reaching out to and tempting existing customers. Besides, it shows that your company is generous.
What are some best practices for email marketing for restaurants?
Restaurant owners can use email marketing to offer promotional deals, give away a free meal, market gift cards, or announce new menu items or seasonal specials. Giving away a free meal, for example, is a great way to grow your subscriber list. Free giveaways encourage social sharing and besides, people are willing to share their personal information for the chance to win. Announcing new menu items is also a way to spark interest, especially if you couple it with an exclusive discount or some sort of a free sample.
What are some best practices for email marketing for beginners?
If you are new to email marketing, you need to set clear and measurable goals first. A few examples might be expanding your subscriber list by 10 percent in 6 months or increasing your click-through rate by 20 percent in 6 months. The next step is to write an engaging email copy. Keep things short, simple, and to the point, avoid salesy phrases and industry jargon, and include just one idea per paragraph. Third you will need to create an email list, and there are different ways you can go about this. You can create a pop-up survey and share it on your website, showcase your newsletter on social media, or add more landing pages and share your call to action on each page. Proofread you copy before it goes out and monitor your email campaign to measure results.
What are some best practices for email marketing for nonprofits?
For nonprofits, there are some great strategies to reach out to more donors and increase giving. If you are a nonprofit, one thing you can do is segment donors into categories by gender, location, industry, and educational level. Additionally, you can segment them by giving method and communication preferences, returning vs. first-time donor, and giving frequency and size of gift. This will help you to boost engagement as segmentation allows sending more personalized communications.
You also want to feature success stories as a way of driving giving. Storytelling is a powerful tool in marketing, making it easier for people to become emotionally invested.
What are some best practices for email marketing for real estate?
If you are a realtor, you need to prove you are an expert in the local market. A great way to do this is to create an email newsletter to share up-to-date information, including any marketing updates regarding local zoning issues, the best neighborhoods in the area, average home prices, or recently sold properties. You may also share neighborhood information such as schools and hospitals in the area or home improvement or mortgage or tax advice.
What are some best practices for email marketing for small businesses?
Email marketing can help small businesses reach new customers and grow their customer base and sales. To launch a successful campaign, however, it is important to build an email list first. You can do this by adding a signup form to your social media page or website. Depending on your niche, you need to choose the right type of email for your audience, whether transactional or promotional emails or personalized coupons or discounts. It also pays to segment your audience by email engagement, brand loyalty, purchase history, and demographics so that you can create targeted content. Finally, you want to analyze your campaign performance and metrics such as conversion, click-through, and open rate.
When is the best time to send email blasts for eCommerce brands?
The highest open rate is during typical work hours. Research by Campaign Monitor shows that 53 percent of all opens occur between 9am and 5pm. More people (24 percent) check their email after work (between 6pm and 11pm) than before work (between 12am and 8am). The least opens occur at lunchtime (7 percent).
What email marketing mistakes should be avoided?
While email marketing is certainly an effective strategy to grow your business, there are some mistakes you should avoid, like using cliché language, making heavy use of images, and over-automation. Try not to use sales-heavy language and phrases like "once-in-a-lifetime opportunity", "customer-oriented", and "superior quality". Also, while automated marketing offers many benefits, it can feel annoying or impersonal, especially if you sent too many messages.
Can I do email marketing without a website?
Yes, you can do email marketing without a website and what is more important, you can do it effectively and to your business advantage. For instance, you can send users to your Facebook, LinkedIn, or Instagram page where you regularly share product photos or videos, run contests, or offer exclusive discounts or coupons to followers. Second, you can send newsletters to keep customers updated about your business, like major announcements or upcoming events or sales. Third, if you are selling your products on Etsy or eBay, you can send customers a link showcasing your offerings or storefront.
Which email marketing tool is best?
While not all tools are created equal, the type of software that works best for you depends on what functionalities you need. If you often send large amounts of emails, for example, you will need a tool that can either aggregate recipient responses into tickets or send automated responses. Also, if you need to create a hyper-targeted campaign, look for tools that allow you to segment your subscriber list into categories. This way you can suggest specific services and products by past purchases, gender, etc.
When is email marketing considered spam?
As a rule, when emails are sent in bulk and are unsolicited, this is considered spam. Unsolicited messages classify as spam when they are sent irrespective of context and recipient identity and when the user has not granted permission to receive emails. Bulk means that a message is sent to a long list of hundreds or thousands of users at the same time. Invitations, coupons, updates, newsletters, and marketing messages are often sent in bulk. When businesses send marketing information or their newsletter in bulk, targeting users who didn't sign up, they are officially spamming recipients.
Which email marketing service is the best?
Whether a particular marketing service works for you depends on factors such as your budget, whether you need additional tools, ease of use, etc. When comparison shopping, it is a good idea to ask services for their portfolio and pricing and inquire about the tools they use to create, run, personalize, and monitor campaigns. Some services also offer the option to send automated welcome, recent purchase, abandoned cart, and anniversary and birthday emails. Also, you may benefit from audience segmentation which allows you to target customers on your list by demographics, product usage, and historical interaction with your business.
Is email marketing inbound or outbound?
Inbound marketing relies on content channels and social media to generate organic interest. Outbound marketing, on the other hand, uses strategies such as email newsletters, cold calling, PPC and social media advertising, and industry events and trade shows.
Email marketing is considered inbound when the goal is to grow interest organically, i.e. by offering engaging or informative content that users want to see. Examples here are curated, welcome, promotion, and back in stock emails. While email marketing is not typically considered outbound, it can be used to reach out to potential customers who have not signed up or opted into communication.
Can email marketing help SEO?
While it is not a ranking factor for Google, businesses can use email marketing to engage with customers and drive qualified traffic to their website. There are plenty of good ways to put email marketing to good use and help SEO such as encouraging subscribers to share content, using relevant keywords, and asking visitors to leave reviews. Positive reviews are especially important for small local businesses as feedback is a major ranking factor in local search engine optimization.
Is email marketing effective for eCommerce businesses?
Competition can be tough in the world of eCommerce given the sheer number of retailers offering products online. In such a crowded digital marketspace, businesses must attract shoppers through a variety of channels and strategies. Email marketing, in particular, is an effective and cost-efficient way to engage with online audiences and generate leads. It also allows brands to identify and target active customers who are interested in the products they are selling. Added benefits are improved brand awareness, low cost, and higher conversion rates with segmentation.
How does email marketing work?
Email marketing is a promotional strategy used by businesses to boost customer loyalty and advertise their products or services. Common email marketing types are brand story, welcome, re-engagement, dedicated, transactional, sponsorship, and lead nurturing emails. Each has its own unique advantages and uses. Welcome emails, for example, have some of the highest click-through and open rates and help businesses form a relationship when done right. Dedicated emails offer information about only one product or service and are easy to track progress and measure results.
See More
Let's do this!
Connect with one of our digital marketing experts below:
How to implement the top email marketing strategies for your business?
Find out which email marketing tactics and strategies are best for your brand
Email marketing is consistently reported as one of the best strategies to get high ROI. Data by Campaign Monitor reveals that email generates $38 for every dollar spent. It allows businesses to reach engaged audiences, deliver personalized, targeted messages, and ultimately improve sales.
The big question is how do you stand out from the crowd in a sea of marketing saturation? Here are some of the top email marketing strategies to get your business off to a good start.
Use Personalization Fields
Personalization involves the use of data that you have about an individual subscriber, including location, gender, and name. This is a proven technique to generate positive ROI and revenue. A report by Invespcro shows that personalized email has 41 percent higher click rates and 29 percent higher open rates than non-personalized messages.
   

Optimize Your Sending Schedules
Sending emails at the right time allows businesses to reach more people and improve their click-through rate. Here the most important thing is to get to know your target customers and test your sending schedule to find the best times for your audience.
   

Analyze Email Performance Metrics
Tracking performance metrics is one way to measure whether email marketing is helping you to reach your goals. The most important metrics to pay attention to are the bounce, conversion, click-through, and open rate. Other performance metrics you should be watching are:
 

List growth rate

 

Number of unsubscribes

Mobile open and click rate

Email sharing rate

Revenue per email

Overall ROI

Engagement over time
   

Employ Automation Tools
Automation tools enable marketers to segment customers based on location, cookies, inactivity, activity, and other data. Automation allows you to create targeted campaigns using a specific blog category, feature page, or checkout page that users are visiting. Basically, such tools help you reach the right people and deliver the right message.
A/B Split Test Everything to Inform Best Practices
A/B split testing is a type of marketing experiment whereby you split your target audience and test two or more versions to find out what works best. In the context of email marketing, split testing involves using different templates, sending multiple variations of your email and subject line, or adding different imagery to see what drives higher conversions.
   

Create Actionable Content
From the subject line and salutation to the call to action, you need to come up with content that is powerful, engaging, crisp clear, and to the point. Email content needs to be eye-catching, personalized, and visually pleasing to grab attention.
To create content that speaks to the readers, you want to get to know your audience. Consider their values, attitudes, interests, lifestyle, purchase history, and knowledge about the subject. The idea behind customer segmentation is to engage users with more personalized, targeted, and relevant emails.
   

Work with Email Marketing Agencies
Professional email marketing agencies help businesses generate more leads and positive ROI with targeted campaigns. Common email marketing types that agencies specialize in are brand story, lead nurturing, dedicated, welcome, and product update or re-engagement emails.
Whatever the content format, working with a marketing agency is a way to increase leads, up-sells, referrals, and sales and booked jobs. Marketing teams have the experience and tools to help you with audience and market research, lead funnel and landing page creation, promotions and newsletters, and content creation and email design. They can also help you build your brand and reach, get quicker results, and ultimately increase your bottom line.
Summing Up
There is plenty that you can do to get the most of your marketing efforts, from personalization and schedule optimization to performance metrics analysis. Always test what works best for your business and product to fine-tune your strategy. This will save you all sorts of troubles, from bounces and unsubscribes to getting your emails flagged as spam.
Austin Digital Marketing Agency Services
Need an Experienced Agency in Austin?
Request a free proposal from our digital marketing experts today.