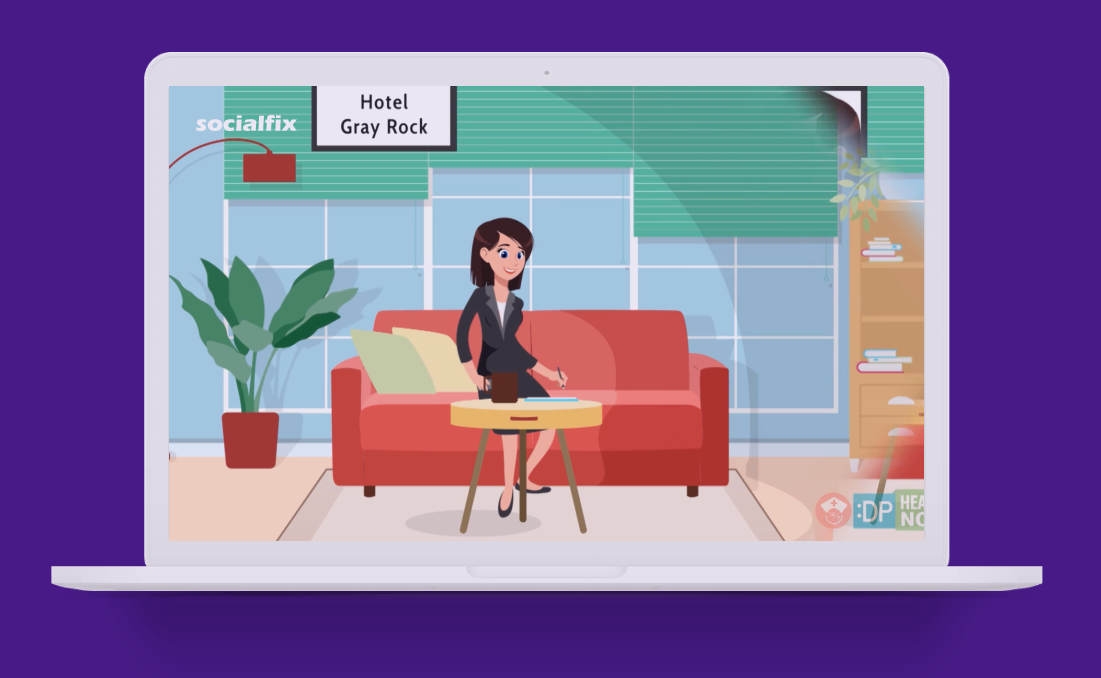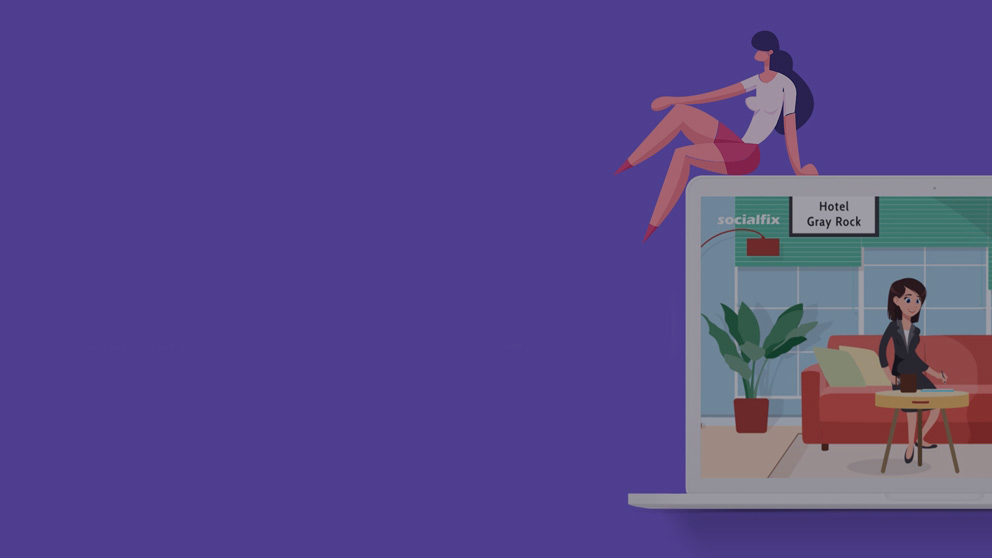 OVER 100+ ANIMATIONS COMPLETED SINCE 2005
We Specialize in Creating Visual Storytelling Experiences Crafted with Purpose & Intent
Whiteboard Animations
Easy. Clear. Concise
Animated Video Series
When You Have A lot to Say
Animated Explainer Videos
Complexity Simplified
Educational Videos
Digestable & Engaging
Commercial Ads
Boost Conversion Rates
Corporate Culture Videos
Creative & Personal

Tutorial Videos
Shareable How To's
See Our Work
What Are The Benefits of Animated Videos?
Differentiate Your Company Brand
Storytelling can make you memorable and it helps your brand resonate with the very special audience you are looking to chat with. Why not make it special?
Boost Conversion Rates
Breaking down complex topics with easy to digest visuals, engaging animated characters and motion graphics help your audiences make buying decisions.
Engage & Retain Attention
Providing memorable content that deeply resonates with your core audience is a critical component of successful video marketing strategies. We help you do that.
No Limits To Your Vision & Creativity
Showcasing animated videos throughout the entire sales funnel is a great way to harness the power of visual storytelling and help your customers find your services and products.
Lead Customers to Discovering Your Brand Story.
Did you know that video animation marketing gets three times more leads than paid search advertising? What can that mean for your business? It means more digital traffic, more visibility, and more chances for you to convey your product or service message to the world. A healthy balance of a digital presence can be the missing ingredient, and we have been delivering just that for almost 15 years. We are thrilled to announce that for the sixth time, Clutch has named us a top B2B agency, this time among advertising and marketing agencies in New Jersey!
One minute of
animation
video
is worth 1.8 million words
An animated video will convey complex product ideas and other information in a simple and digestible way so your audiences can easily focus on the message and benefit of your content.
Video animation comes to your rescue when you want to break all the rules and shatter all the norms. There is no limit to your imagination and ability to communicate concepts, feelings, emotions and desired outcomes. When you are looking to cut through the "digital noise", a friendly animation can be just the right tool to take your message to the next level.
50% Art. 50% Science.
See Our Animation Process.
Over the last 16 years (yes we are that old), we have developed a strong foundation on how we approach projects - whether they are straighforward or complex. Every animation we produce follows the same rigorous approach to ensure we provide exceptional results for our clients. Take a look at our process below:
step one
Introductions, Project Plan Creation & Kick-Off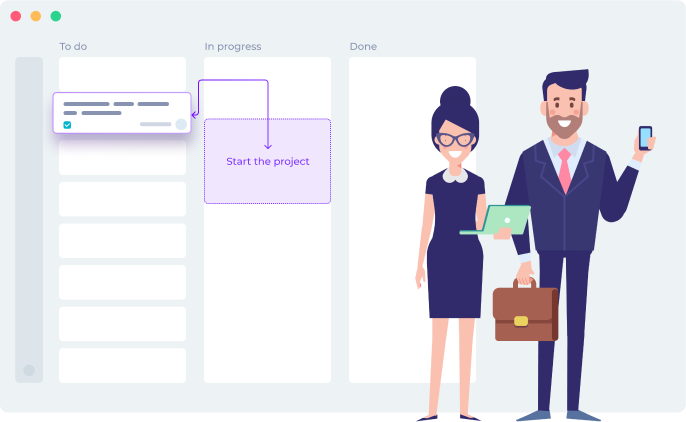 Welcome! Our goal in this step of the process is to ensure everything is prepared to run smoothly, address any questions, gather necessary information, and make preparations for the next steps in the process.
step two
Conceptualization & Style Frames Designs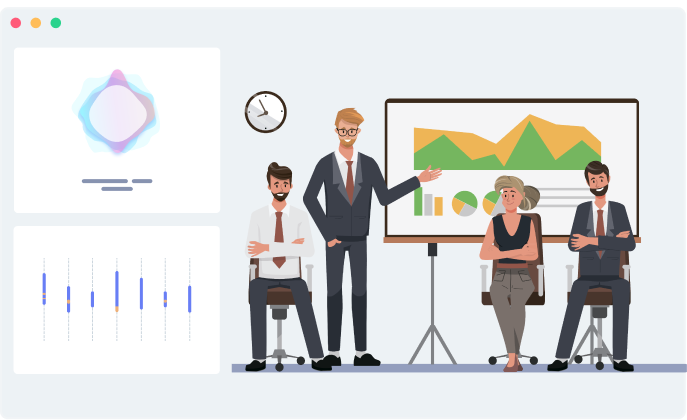 Let's Begin! During this step, we collaborate with your team and work on defining the unique style frame designs, identify typography, visual concept, and what other animation details are going to look like.
step three
Scripting / Storyboarding / Character Illustration / Draft VO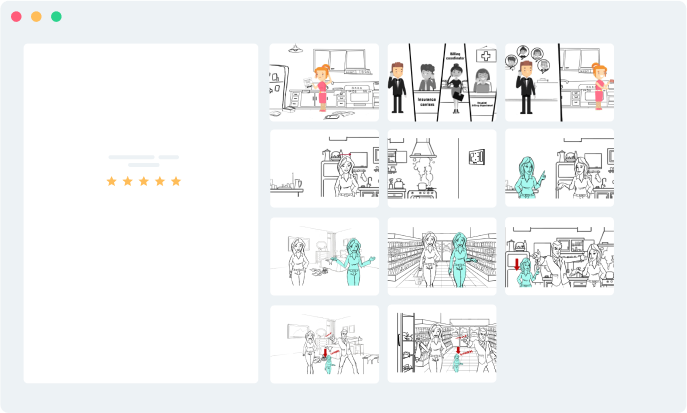 From plot creation to character design to story board, we will map everything out with precise details so your idea can begin coming to life. Our process is designed to ensure we have clarity before animation begins.
step four
Client Review / Revisions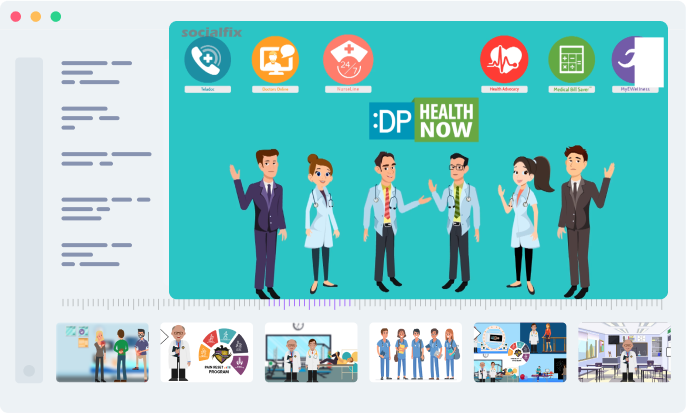 Revisions and approvals should be a breeze. You will have all the details ready to present to other team members or decisions makers before we begin the official animation process.
step five
Animation Production Begins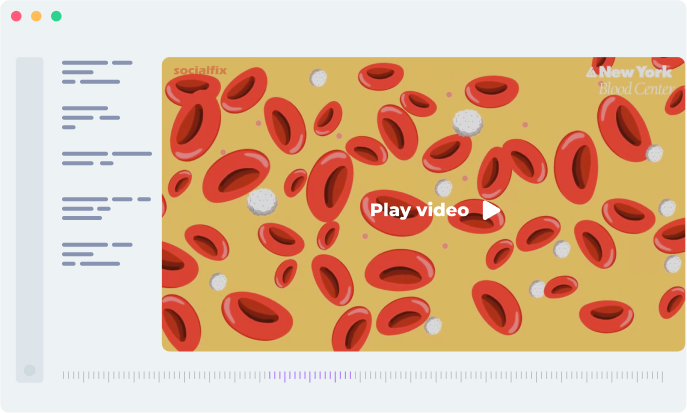 During this phase, we begin motion design and animation. Your story line and characters will all come to life and you will begin to see the shape of the finalized vision of your storyline.
step six
Sound Effects / Music Selection / Final Voiceover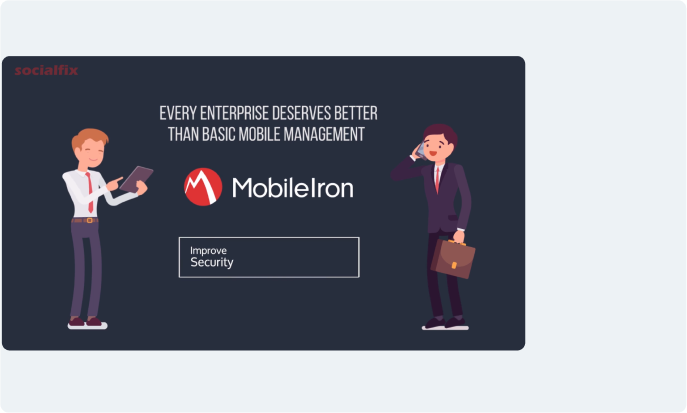 Music track selection and sound effects are an important part of bringing your vision to life. We have over 10,000 unique options in our license-free music library we are sure you will love.
step seven
Client Review / Revisions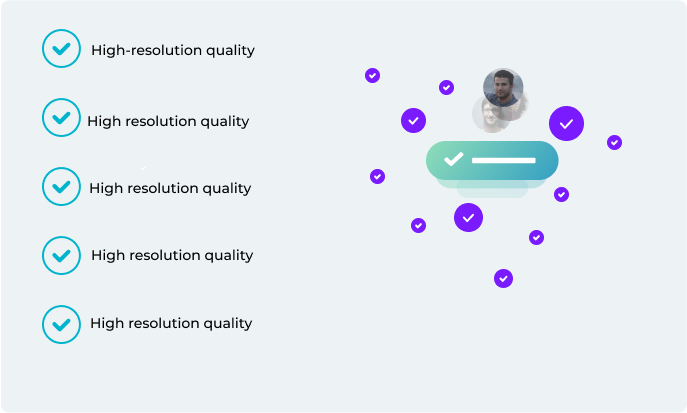 Minor tweaks and adjustments are part of the course. In this phase, you will have an opportunity to review the semi-final draft of the video animation and make revisions in a final round of feedback.
step eight
Final Cut & File Delivery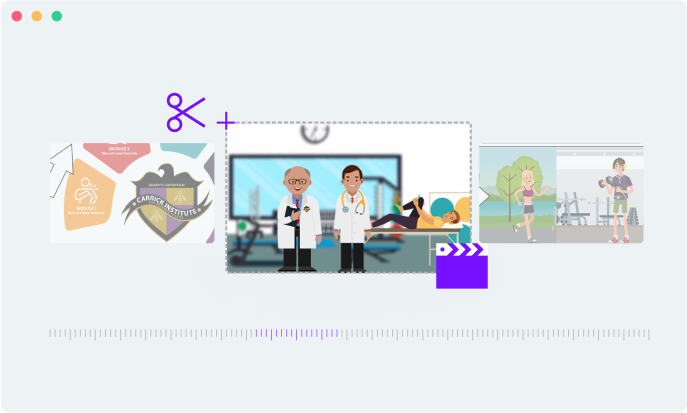 You are done! Woo hoo! You made it. We will deliver the final cut and all necessary files to share your animation with the world. Depending on usage, we may provide one high resolution and one low resolution file.
step nine
Upload & Share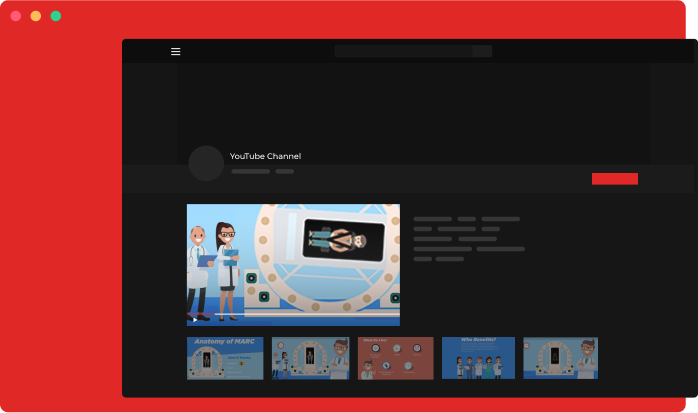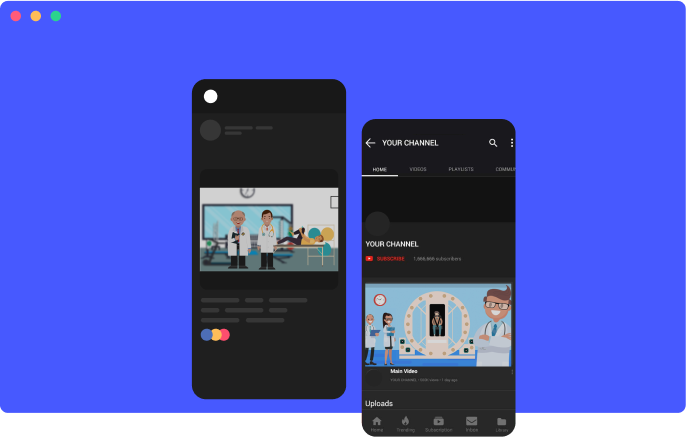 What's Included with Each Animation:
Working with us means every project detail is planned from the very beginning. You can rely on us to think of everything and ensure we provide you with the highest level of expertise and experience.
Animation Concept Ideation
We bring our own ideas and infuse your vision with creativity and life.
Storyboard Creation
Each scene is carefully planned and documented for your review.
Licensed Music Selection
Our entire music library of 10,000+ tracks is available for your selection.
Animation Script Creation
Scripting can be a collaborative process and we welcome your input.
Voiceover Recording
With 100+ voice artists in our rolodex , we recommend options for each character.
Sound Effects
One of our favorite parts of the process and super fun!
Stop Motion Design
We strive to achieve that extra flair with all the tools available to us.
2D & 3D Vector Files
Some projects require CAD, 2D or 3D graphics and we are ready.
Illustration & Motion Graphic Design
Creative beautiful illustrations are our bread and butter.
What Our Animation Clients Say:

Dr. Matthew A
Plasticity Brain Centers

"Terry, I went to see what was done on Friday, and your team just destroyed it. The quality of work that was done blows it out of the water. I am happy to have a person like you and your team to be working on getting this project to the level it should be at, so thank you thank you. I look forward to working together for a long time. Sincerely, the whole kangaroo Frand team"

awesooommmeeeeeeee jobbbbbbbbbbbbb!
Jaime Frand CEO

Socialfix Media exceeded expectations. Feedback looks promising on the recently released videos. Their creative touch supplemented their technical expertise. They deliver high-quality work that's worth the cost. Communication was also seamless. Expect a dedicated team of videographers. Their team is extremely professional and creative. They're excellent with communication and following the timeline. Everything went smooth. Throughout the engagement, I felt that they cared so much because of how much they wanted to please me with the result. While I only worked directly with one person on the video, a bunch of their team was on the emails, which meant that everyone wanted to stay up to date with how the project was going. Their creative details add to the video, making it better than expected.
Dima Ghawi
Dima Ghawi, LLC
Some of Our Animation Work
Animated Educational Videos
Animated Explainer Videos
Animated Corporate Culture Videos
Check Out Some Of Our
Video & Animation Case Studies
Each of our projects is completely tailored and personalized to each client's preferences. Check out a few examples below.
See all projects
Select Industries of Focus
Animation explainer videos, and animations overall, work exceptionally well in industries containing complex topics or require demonstrations through examples of usage. For example, the healthcare and education industries leverage animation to create relatable topics. Check out some of the industries we've worked in below:
Healthcare & Medical Services
Our expertise ranges from employee training to patient and medical device education.
Financial Services
From explaining credit scores to animating investment and loan products, we are ready to tackle your animation.
Women's Health
From animating birth control or fertility brands to sexual wellness start-ups, animations are a great tool for this vertical.
Fitness Consumer Goods
Health & wellness consumer products benefit from a well explained application or use process.
Education & EdTech
Training, tutorials and educational series are an effective way to unpack complicated topics and ideas.
Technology
Demo videos, data visualization, product explainers, customer service and FAQ animated videos are great for your ROI.
Business Intelligence
Your data can tell a beautiful story. We can help you enhance with animation infographics and visualization options.
Pharmaceutical
Biotechnology, science, research & development labs and other innovations benefit from simplified visuals.
Manufacturing
Animations can help industrial machines & equipment, product features & specifications as well manufacturing guidlines.
Trusted By Industry Leaders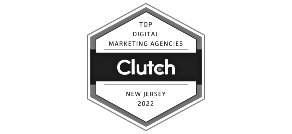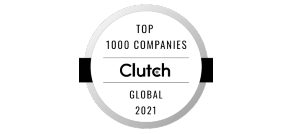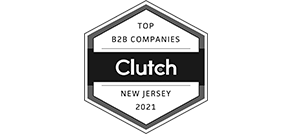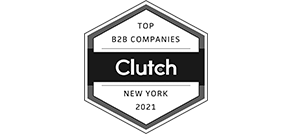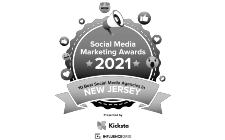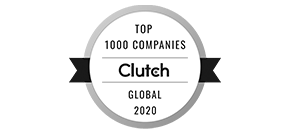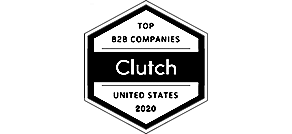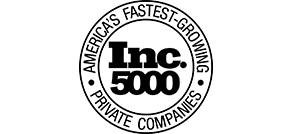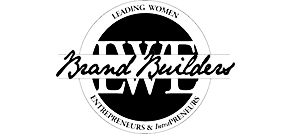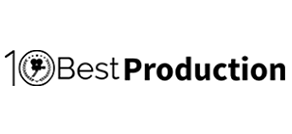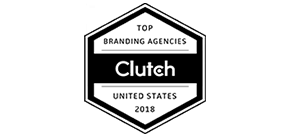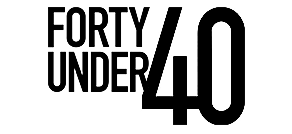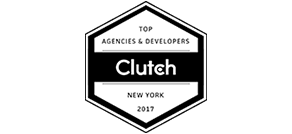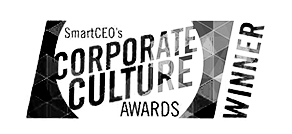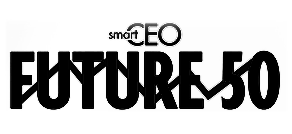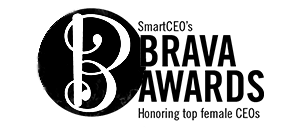 Video Animation FAQ's
General
Do you create or work with an animation brand guideline?
Yes. We recommend utilizing a brand guide to ensure that your brand is consistently and cohesively represented throughout your video content whether being shared on your website, social channels, newsletters, or other digital mediums. If you do not currently have existing brand guidelines, we can help you create them.
Please connect with one of our video experts to find out more information.
Why do I need a video animation?
An animated video will convey complex product ideas and other information in a simple and digestible way so your audiences can easily focus on the message and benefit of your product or services. Not only does it use an audio and visual message to share your ideas more effectively, but it also significantly boosts customer retention, website traffic, and overall conversion rate.
What are the different types of animated videos you can create?
We create 2D Cartoon Animations, Whiteboard Animation, Explainer Animations, Motion Graphics, Kinetic Typography Videos, Explainer Videos, Tutorial Videos, Social media bite-size animation videos, and more.
Please connect with our video animation experts to review your vision and requirements so we can better identify how we can help you.
Pricing
How much does an animated video cost?
Our animated video prices range from $1,000 for an individual slideshow video and go up from there. Since each animation is customized and completely tailored to your specifications, it all depends on the type and length of each video, the style of animation, and the number of our team members needed to achieve the best results for your project.
Please connect with one of our video animation experts to get accurate pricing for your specific project.
Are the storyboard, script, and voiceovers for each animated video included in the price?
Absolutely. From plot creation to character design to storyboard, we will map everything out with precise detail so your idea can begin coming to life. Our process is designed to ensure we have clarity before the animation begins.
What are your payment terms?
We offer 50/50 payment terms for most of our video projects depending on the unique requirements of your project.
Do you offer discounts if I need more than one video?
Yes. We offer bundled package discounts for projects that require more than one video.
Please connect with one of our video experts for more information regarding your project and requirements.
Timeline
How long does an animated video production timeline take to complete?
On average, our video animation projects are completed within 4-6 weeks from the beginning of the project to the delivery of the final video file. The timeline may vary depending on any unique requirements or in the event that you may need additional time to review and collect feedback.
How long will I be waiting throughout the different stages?
Below we've detailed the typical delivery times and activities for each step in our production process:
Scriptwriting – 4-5 business days from your interview with our scriptwriter. If revisions are required, those revisions will be delivered 1 business day from when you provide them to our scriptwriter.

Storyboarding – 2-5 business days to produce a full storyboard from the time you approve the voiceover.

Animation – 5-15 business days from the time you approve the storyboard for an animated video.

Professional voiceover production – 2-3 business days from the script and voiceover artist being approved by you.
Revisions on any of the above – 3+ business days.
* The timings above are based on a standard 2D animated video of 60 seconds in length with an 'average level of complexity.
Longer business video production, complex or 3D animations, and other factors can add time to the process.
Please make us aware of any project deadlines at the beginning of the project to allow us to work to your schedule and arrange our animation and production team accordingly.
What can cause a delay in final video delivery?
There are two items that impact production schedules and may often cause significant delays.
The amount of time our clients need to provide their feedback throughout the production process (script, voice-over, storyboard, early animation review, and the finished product). We usually incorporate X days in our timeline for approval of each stage, however, if you need more time to review the assets and collect feedback, the overall timeline for delivery of the final video may be extended.

Some of our clients have one person in charge of reviewing, providing feedback, and making key decisions (such as early-stage start-ups or independent business owners), so feedback is provided right away.

Other clients have multiple decision points (marketing, executives, peers, and legal), so sign-offs can take longer (often weeks).

The speed of turnaround times for each step creates the largest variance in delivery times.

The number of revisions requested in each stage of the video animation project.

The more times revisions requested the more time it takes to reach a final product. Typically clients revise the script 0-1 times, the storyboard 0-2 times, and the video 0-1 times. Some clients do request 2 revisions at each step.

Our overall aim is that you are completely satisfied with your final video, so we will work with you throughout the entire process. We'll advise you of any requests which could introduce a delay or additional cost to the project.
What are some tips to get my video as quickly as possible?
We find it can often be a huge benefit if you are able to put together a draft script of what you'd like to communicate to your target market using your business video production. You don't need to worry about the overall quality,(how it sounds, grammar, length). It provides a great starting point for our team to help you faster and ensure we can include the key marketing messages and explain complex information the right way.
We advise you to schedule time into your calendar for reviewing the script, the voiceover, the storyboard, and the video at regular intervals. That way, you won't forget to provide us feedback on time, and we'll get you to the final stage as quickly as possible.
What if I want to change the concept, characters, script, or storyboard after the animation has been started or approved?
Although this is not a typical scenario we encounter, we understand that changes happen and preferences may vary among decision-makers. Our video animation process has been precisely designed to avoid this by requiring approval at every stage of the project before we can move on to the next. In the event that there are any changes to stages that have already been approved once the animation has started, we will advise you of any additional costs to accommodate your request.
Location
Do we need to meet face-to-face or can we work remotely with you on a process?
We are fully capable of working 100% remotely. Through weekly video calls and emails, we will stay in close contact with you throughout the entire process.
Process
What steps are there to making a video?
Almost all our business video production no matter the style is built up of these common elements. It is important to note that we approach video production with a refined linear process. This means that we typically do not skip steps unless we have designed a custom package for you. Our typical process is:
Scriptwriting
Draft voiceover recording for review and timing
Storyboarding
Character Illustrations
Animation
Professional Voiceover Recording
Final delivery
How many revisions do I get?
We normally provide clients with 2 rounds of revisions at the stage before the animation begins, with an agreed fee for extra revisions outside of the number stated in the contract. We'll update you through the production process to ensure you can provide feedback throughout.
What is included in the final delivery of the project?
Once your final product is approved, you will be provided with a high-quality download of the video. If you have more specific requirements we can work with you on that.
Type
What types of animated videos can you create?
Whatever you can imagine, we can create. We do whiteboard animations, explainer videos, corporate culture videos, educational videos, commercial ads, tutorial videos, and many more!
The sky's the limit here, and if you have an idea or a concept we want to hear about it! There is nothing that we cannot create.
Script/Concept
Do you provide a storyboard, script, and voiceovers for each animated video?
We do! Through the process, the script will be created, followed by the storyboards. The voiceover will also be written and recorded by a professional voiceover artist. We have many different artists to select from so whatever sound you are looking for in your video, we will create!
How to write a professional animation explainer video script?
Every animated explainer video script always uses a formula, structure, and approach for it to be seen as effective to the audience. In writing the explainer video script, it has to be short, concise, and speaks directly to the audience.
Voice over/Music
Can you do a voiceover in any language or accent?
We can provide voiceovers in virtually any language or accent. Just let us know that you are looking for this early on so that we can source a voiceover artist that meets your needs. To achieve the most accurate language translation based on your project requirements, we may request that you provide us with the translation for any scripts that require a language other than English.
How do I select music?
Our team has access to a library of music with over 10,000 royalty-free song and sound effect selections that we comb through to choose a song for your video. We include a budget of up to $250 within the scope of each video project provided that the music selection is from our library.
Do I have to pay extra for the music license?
When sourced from our royalty-free music library, there are no additional licensing costs. Although it is a rare occasion, there are times when our clients have a special song in mind to use in the video that is not included in our library. In the event that there is a music selection you would prefer which requires an additional subscription or licensing fees, we may request that you purchase the music and provide us with the files.
How do I select the voiceover artist?
To select a voiceover artist, our team will listen to your wants and needs, find a few options that fit the criteria and provide you with a couple of options. All you need to do is listen to their demos and select which you like the best! If our first round of artists doesn't work, we can always provide additional options.
What if I want to change the VO artist or the music after it was finalized?
We understand that changes happen and preferences may vary among decision-makers. During every step of our animation process, our goal is always to align creatives, music, and voiceover with the approved narrative. If any changes are requested after voiceover and music selections are finalized, we will advise you of any additional costs to accommodate your request.
Miscellaneous
Who owns the copyright to the animated videos?
Once the animation is approved, final payment is received, and we deliver the file, you will assume the rights to the final edited version. We maintain the rights to any of our raw media and non-final versions of the animation. Once the final payment is received, you will maintain the rights to the final animation.
Do you have client references?
We do! Many of our clients have been gracious enough to provide us with testimonials documenting their experience working with us, some of whom have been our clients for over 6 years, which is a very long time in the digital marketing world.
If you would like to hear from our clients about what it was like to work with us on their animation projects, please feel free to visit our "Testimonials" page.
Do you outsource your work?
We are the company that actually makes your animated video. We're not resellers, so there is no markup.
Please feel free to check out our ultra-talented video and animation team on our "About Us" page.
See More
Brands We Work With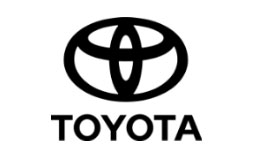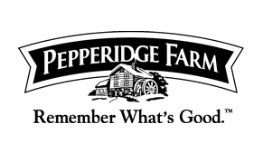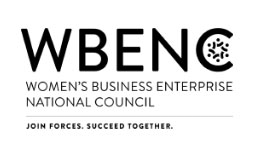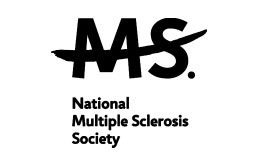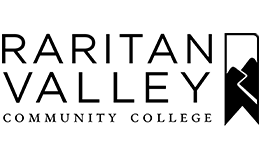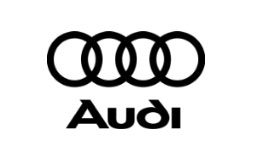 Listen to Our Podcasts on Video Marketing Technologies
Each of our work is an individual approach to each client and the highest level of expertise.
Listen to all podcasts
Episode #4
Shakesha Williams: Disrupting Hollywood, Women in Film, Directors and Producers of Color, Female Crews