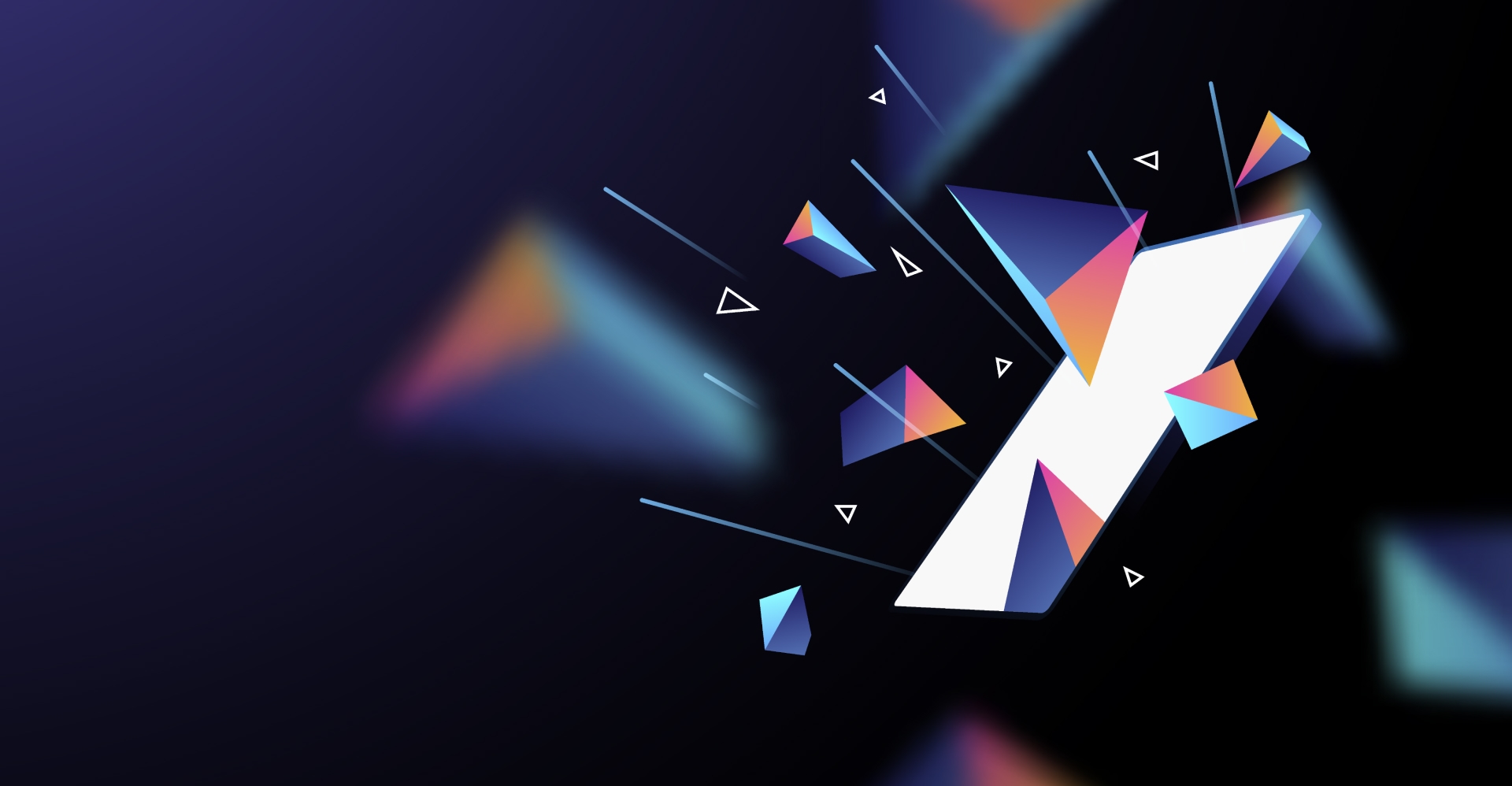 Scroll down
General
What services do you provide?
We are a full service digital agency that provides services in branding, website & mobile design and development, digital product design and development, organic content development, social media and SEO, growth hacking, video production and podcasting, and digital advertising.
Have a project you would like to chat with us about? Connect with one of our marketing strategists to learn more about how we can help!
What industries do you work in?
For the past 17 years, we have worked in almost every industry imaginable. From consumer products to women-focused brands, ecommerce to B2B, real estate to healthcare, cybersecurity and more. We apply over 17 years of technology and marketing experience to develop a unique strategy for your project based on your specific business needs, marketing goals, and industry.
What does your pricing look like?
Since every project is unique and has different requirements, our customized strategy is just as unique. Our pricing and recommendations are tailored to the needs and goals of our clients and their businesses as well as the hours we recommend allocating to the project to achieve goals and meet requirements.
If you have a project that you are interested in chatting with us about and would like more information regarding our services and pricing recommendations, please connect with one of our marketing strategists to chat in more detail about how we can help!
How old is Socialfix?
Socialfix was founded in 2005, making us Sweet 16! We are super grateful for the opportunity to have worked with so many amazing clients over the years and look forward to what the future holds.
Where are you located?
Our headquarters are located in Hunterdon County, New Jersey. We also have offices in 10 additional locations throughout the United States including New York, Los Angeles, Knoxville, Phoenix, San Francisco, Seattle, Miami, Austin, Philadelphia, and Chicago. We are also planning to open offices in the European Union in 2022. This will allow us to support our clients in all time zones.
How big is your team?
We are a team of about 40+ marketing strategists, content creators, web designers and developers, project managers with majority of our team having been with the company upward of 3 - 5 years.
How big is your team turnover?
The majority of our team has been with Socialfix for 3-5+ years. We have very little turnover and have become, what we refer to as, the Socialfix Family. We have seen each other through CrossFit competitions, band performances, engagements and weddings, and most recently the addition of two of our team members' new little bundles of joy!
Do you outsource your work?
We have a fully staffed in-house full-time team who is directly employed by Socialfix that is 100% dedicated to our clients. We are continuously growing our team and adding additional team members as our needs grow.
On occasion, if a project requires additional resources, we do have a network of highly specialized professionals who complement our team's skillset that may be deployed to work on client projects.
Are you hiring?
We are always accepting applications and are on the lookout for super passionate and talented individuals to join our growing agency team!
If you are interested in a position at Socialfix, please visit our Careers page to apply for the career that best suits your skillset and experience. We look forward to seeing you there!
Our Team
How many team members does Socialfix have?
Our team is about 40 strong and we continue to look for talented individuals to help grow our team every day!
How long do your team members work with Socialfix?
Majority of our team has been with us 3-5+ years, each specializing in different areas of expertise in the digital space.
What happens if I am unhappy with any of your team members?
Our goal is to make each of our clients happy and to be successful as an agency. Your success is our success! We have worked with over 400+ clients over the past 16 years and can proudly say our team is fully dedicated to creating a harmonious and collaborative working environment for every one of our clients.
On the rare occasion that clients are not satisfied with one of our team members, we work together to create a solutions-oriented approach to finding the best fit for your project within our team.
Our Process
What is your client process?
Our process has been developed and refined over the past 16 years to create a streamlined approach to each of our clients' projects, beginning with what we consider to be the most important step - the knowledge transfer.
Our mission is to immerse ourselves into your brand's culture and get to know who you are, what you do, how your brand is positioned, who you sell to, who you want to sell to, how you sell, what sets you apart from your competitors, what is happening in your industry, how you are positioned in the space, and all of the unique aspects of your brand.
Taking a strategic research and data-driven approach to developing and implementing a unique strategy based on your marketing needs and goals is our core mission. During this phase we emphasize a collaborative environmen - iterating and experimenting along the way to achieve success.
How do you manage your projects?
Our projects are managed using a tried and true agile project methodology we have developed over the years that includes internal knowledge transfers, detailed project plans based on unique requirements, a dedicated project manager, regular communication and progress updates, and launching of initiatives - all using a suite of tools and processes that best support the detail oriented nature of our work for our clients.
What is your agile project management methodology?
Our agile project management methodology utilizes an iterative approach to managing our client projects - from branding to web design to software development and all the way to content creation.
This approach helps us focus on continuous ideation and creativity while incorporating client feedback within every iteration.
All our teams embrace agile project management methodologies in order to increase speed, expand collaboration, and foster the ability to better respond to market trends.
How do you communicate with clients?
Our clients are the lifeblood of our agency and we wholeheartedly believe in open and frequent communication, while maintaining everything as centralized as possible so we stay on track, on time, and do not risk losing any important details along the way.
We communicate with clients on a weekly basis over video conference to review assets and status updates, share ideas, and review progress. In between calls, we also collaborate using a project management tool that is part discussion board, part file sharing, part asset review, and part to-do list - all in one easy to navigate dashboard.
We are also available by phone and email for ad hoc requests and conversations.
Who has creative control over the work?
Our process is highly collaborative and organized, and our goal is to work together to create something magical! Our team will present you with different concepts and ideations of assets to showcase different options and provide food for thought, however, your team has the final approval on the work so if there is something you want to change, we will work with you to make sure we get it right.
How often do you communicate with clients?
We communicate over video conference with our clients about once per week and often times daily in our project management platform. There may be an occasion where it might be necessary to have more or less communication depending on the nature and requirements of the project and client availability.
How do you get to know your clients and their business?
Conversation, conversation, conversation. We will never pretend to know everything about our clients' businesses, especially during the beginning phases of the project. It is therefore important we talk through the unique aspects of your business in order to make sure we understand who you are, what you do, and what your goals are.
We also utilize a combination of a few onboarding exercises and conduct industry, competitor, and market analyses to further identify what makes your company unique and areas of opportunity we may want to discuss.
Who owns the assets once the project is complete?
Once the project is complete, our clients own the final approved assets whether they be final website designs, ad graphics, edited video files, logos, etc.
The Work
What technologies do you work with?
We work with multiple technologies that vary depending on the requirements of the project.
For websites and digital products we usually work with Wordpress, Magento, Woocommerce, Drupal, Shopify, and have also built custom coded projects. We also work with React for agile development of mobile applications.
Our recommendations may vary depending on the functional requirements and technical specifications.
Do you have a warranty?
We offer a 30 day warranty on all of our website and mobile application projects. This warranty applies to all original source code that has not been modified from the original and third party intervention may void the warranty.
Can you rush a project? Is there a fee?
Depending on the requirements of the project, it may be possible to expedite a project, which usually entails allocating additional resources and hours to complete the project, resulting in an expedition fee.
If you have a rushed timeline for your project, please connect with one of our marketing strategists to discuss your needs in more detail.
What happens if I am unhappy with the final outcome?
We love surprises, but giving our clients finalized assets they have never seen before or approved -- is not one of them.
Our collaborative and agile process has been developed to ensure our clients have seen, reviewed, and approved all assets in different stages or creation before they are finalized.
If at any point you are unhappy with a draft presented to you, we will work together to identify a solution.
Can you show examples of your work?
We have had the pleasure of working with over 400 clients, all of whom we have proudly created branding, website and marketing magic with.
To view examples of our work, please visit our portfolio and click on the tiles to view our case study pages.
What is a good client for your agency?
Our ideal client is one who understands their business, is clear about their goals their vision, and expectations. They openly and clearly communicate, and understand marketing success requires collaboration, experimentation, and testing to see results.
What are your payment terms?
Our payment terms vary depending on the requirements of the project. We offer several types of pricing structures ranging from hourly to fixed projects, to monthly and yearly retainers.
Do you bill by the hour or by project?
Depending on your unique project needs and requirements, our billing structure may vary from hourly to fixed projects to retainers.
Are there any types of projects you will not work on?
We have worked in virtually every industry and on all types of projects over the past 16 years, however, we will not work on projects that promote products, offerings or services overtly explicit in nature, promotion of illegal substances, substance abuse, and any forms of violence.
We may also elect not to work on projects where there is a clear indicator that success may not be possible or where results and our value may be too difficult to measure.
Services
What services can Socialfix help me with?
We are a full service digital marketing agency and over the last 16 years, we have grown our capabilities to include the following:
Branding, Naming, Positioning
Logo Design
Graphic Design
Website Design & Development
Ecommerce Design & Development
Digital Product Design & Development
Content & Video Development
Paid Search Ads (PPC)
Search Engine Optimization & Search Listening
Social Media Content
Email Marketing
Influencer Marketing & Growth Hacking
Podcast Production
We've also gained deep understanding and knowledge in multiple verticles which include both D2C and B2B industries, ranging from fashion, consumer products, to retail, manufacturing, healthcare, food & beverage, and more.
Industries
What industries does Socialfix specialize in?
We have worked with clients in virtually every industry. Here are just a few:
B2B
Sports & Entertainment
Beauty
Fitness
Wellness
Automotive
Technology
Consumer Products & Ecommerce
Talent Recruitment
Fashion & Jewelry
Healthcare
Energy & Manufacturing
Real Estate
Finance & Technology
Cybersecurity
Commercial Products
Nonprofit
Women Focused
Bridal & Weddings
CBD & Cannabis
Platforms & Digital Products
Events
Travel
And more
Stages
What stages are the companies you work with in?
We work with clients whose companies are in all stages. We have worked with clients who have just finished registering their trademark to those who have been in their industry for 20-30+ years, and everything in between.
Do you work with startups?
Yes, we love working with startups! We were a startup 16 years ago and have the startup mentality engrained in everything we do. We understand many of the challenges facing startups in today's day and age. Our agile methodology incorporates many lessons learned from years of experience creating and guiding startups through different stages of growth.
Do you work with mid-size companies?
Marketing for mid-size companies is just as important as it is for startups. Keeping your brand top-of-mind with consumers is always challenging with so much market noise. Today's consumer has many options. Our goal, as your marketing team, would be to develop strategic ways to stay in front of decision makers. We speak the right language, to the right people, at the right time.
Do you work with enterprise level companies?
Marketing for enterprise level companies requires a different approach than startups and midsize companies. Most enterprise level brands require consumer-centric mindsets and better vendor relationship management. Some of the tactics we like to employ for larger companies include and personalized account based marketing strategies and behavioural analytics.
Pricing
How do you price your services?
Our services are priced depending on the unique requirements and goals. Some of the pricing structures we offer include Hourly, Project Based (Fixed Project), and Retainer Based.
Hourly services are projects where a block of time is allocated to accomplish the work assignment. Recommended hours and rates may fluctuate depending on the type of task.
Project Based (Fixed Cost) has a set scope of work that includes a one-time project with a very specific list of deliverables and timeline. The pricing for fixed-cost work is usually billed at a fixed rate.
Retainer Based projects are ongoing monthly services performed on a monthly basis with either a set list of deliverables or hours in which tasks are to be completed. Examples of retainer based projects could be Content Development, Social Media, SEO, Paid Advertising, Newsletters, and more.
What are your payment terms?
Our payment terms vary depending on the type of project and tasks required to accomplish the work. If you have a project that you would like to chat with us about and have questions about pricing and payment terms, please connect with one of our marketing strategists and they would be happy to discuss the details!
Do you offer refunds?
Our billing structures are based on services to be rendered and are due in advance of beginning work. Once the work has been started / completed, we are unable to offer refunds as we have already utilized our team's resources in order to accomplish the tasks and goals of the project or have begun planning and creating for upcoming tasks as we usually work ahead of schedule for most retainer based projects.
We understand there are times we may discontinue a project and ask that any requests to cancel a contract be made at least 60 days in advance in order for our team to plan accordingly and complete any work that has already been planned and started.
Locations
Where is Socialfix located?
We are headquartered in New Jersey and we also have offices in various locations across the country. In addition to HQ we currently have offices in New York, Los Angeles, Philadelphia, Chicago, San Francisco, Phoenix, Miami, Seattle, Knoxville, and Austin.
COVID-19
What has changed in your agency since COVID19?
COVID-19 changed the way that most companies across the globe do business, and marketing is no exception.
We have adapted our protocols for video shoots to include additional protocols and requirements in addition to our stringent guidelines we upheld prior to the pandemic that keep both our clients and our team safe at all times. Some examples of those guidelines include, PPE & Temperature Checks, Health Screening Forms, Advance Testing (When required), and COVID Compliance Officers (When required).
We have also created more opportunities within our company for remote work positions. For more information or to apply for a position, please visit our Careers page.
Have a question that you need more information on?