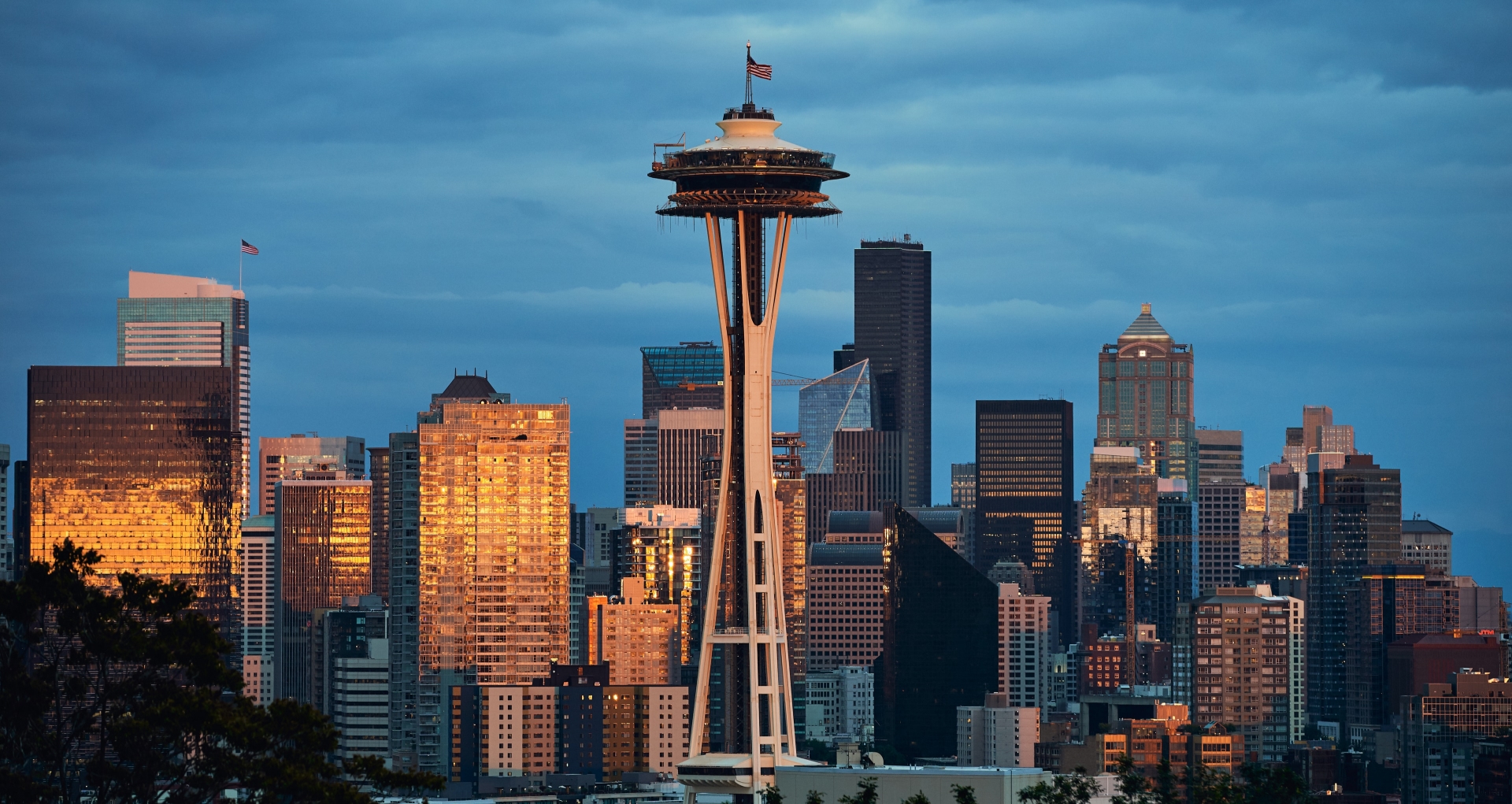 AWARD-WINNING DIGITAL AGENCY IN Seattle, WA
LET'S CHAT.
(with no contracts, no commitments)
Scroll down
01
Brand Strategy & Positioning
Combining forward-looking market segmentation with behavioural analytics along with a better understanding of customers is the future of brands. Rising above the clutter without breaking the bank is how intelligent brands are built in today's challenging economic conditions.
02
Web & Mobile Design and Development
Companies that create exceptional user journeys and experiences set themselves apart from their competitors. From eCommerce to complex membership and marketplace platforms to mobile apps, these tools are essential for a successful business strategy, implementation and consistent growth.
03
Content Creation & Video Production
Evolved real-time marketing and a global content strategy revolve around consumer and data-driven experiences designed to serve the end customer. The magic happens when brands unify creativity and analytics with their content and video marketing to provide exceptional experiences to their customers.
04
Paid Search & Social Marketing
Creating great omnichannel consumer experiences while driving business KPIs and revenue growth are key elements to successful ad campaigns. Highlight your brand's competitive advantage and generate bottom-line value by leveraging unique strategies and creating relevant & entertaining content.
Our Seattle Digital Marketing Clients Get Results
See all

"It's at times like these that we realize just how important an online presence is for a company! I think we will see the online growth continue well after things are back to normal so it's definitely important to have the right message out there."

Liana Hutcheon
John Mini Distinctive Landscapes

"I could not be happier with your guys work, my company and I feel very fortunate to have had the opportunity to work with you guys up to this point!"
Jason Comer
Husker Commission

Stuart Friedman
NYC SHRM

Socialfix Media exceeded expectations. Feedback looks promising on the recently released videos. Their creative touch supplemented their technical expertise. They deliver high-quality work that's worth the cost. Communication was also seamless. Expect a dedicated team of videographers. Their team is extremely professional and creative. They're excellent with communication and following the timeline. Everything went smooth. Throughout the engagement, I felt that they cared so much because of how much they wanted to please me with the result. While I only worked directly with one person on the video, a bunch of their team was on the emails, which meant that everyone wanted to stay up to date with how the project was going. Their creative details add to the video, making it better than expected.
Dima Ghawi
Dima Ghawi, LLC

Raritan Valley Community College
Golden Harvest Gala 2018
"Hi Terry and Marion, I just saw that the interim website go-Nomadic.com has gone live. Well done to the entire SocialFix team on your excellent, and fast, work on this. I am extremely pleased and know we can build on this initial work to create something special in this industry space. Thanks again for your excellent work - please pass this on to the entire team. Kind regards."
Brendan, Fragomen

"Just a couple hours ago our Facebook page reached a new milestone: 70k likes on our page! We also recently surpassed the 40k follower mark on Instagram and 17k followers on Twitter. Since bringing on our new social media agency Socialfix three months ago and re-dialing our strategy, we've seen dramatic increases in "impressions" – the number of people seeing our KT Tape social media content online – and "engagement" – the amount of likes, comments, and shares. This has been an enormous group effort in collaboration with the athlete/NGB team, the events team, and the design team to generate frequent and engaging content for our core target audience. We have significant plans in the works to continue accelerating this momentum, so look for more exciting content to come.
Taylor West
KT TAPE

"Terry, you have no idea how much this means to me and my MS family!"
Karolina Dehnhard
Budd Larner

May Van Norman
State Theater New Jersey

Dr. Matthew A
Plasticity Brain Centers

Cristina L. Amyot
EnformHR
Socialfix - Seattle Office
1455 NW Leary Way, Suite 400, Seattle, WA 98107
Let's do this!
Connect with one of our digital experts below:
What Are The Benefits of Working with a Top Seattle Digital Marketing Firm?
Differentiate Your Company Brand
Storytelling can make you memorable and it helps your brand resonate with the very special audience you are looking to chat with. Why not make it special?
Boost Conversion Rates
Breaking down complex topics with easy to digest visuals, engaging animated characters and motion graphics help your audiences make buying decisions.
Engage & Retain Attention
Providing memorable content that deeply resonates with your core audience is a critical component of successful video marketing strategies. We help you do that.
No Limits To Your Vision & Creativity
Showcasing animated videos throughout the entire sales funnel is a great way to harness the power of visual storytelling and help your customers find your services and products.
The only 17 Year Old You Can Trust With Your Marketing
brand architects
Digital Engineers
content developers

Multi-Award Winning Seattle Digital Marketing Services Since 2005
We mix art, science, engineering, architecture and a bit of magic into every task and every client project. We approach every digital marketing challenge with determination to find solutions in a very fast-paced environment. Our specialty ranges from branding to web design, development, content creation, video production and paid advertising. Take a look at some of our agency services below.
Industries of Focus
Seattle is a humbling playground for all businesses alike. Our focus and goal over the last 20 years has been to acquire deep knowledge in different verticals where we can apply digital marketing strategies and tactics to exceed client expectations. Check out some of our industries of expertise below.
B2B / Financial Services
Unified thought leadership, platform development & consumer engagement will help your brand position for long-term success. Let's chat on how to better leverage digital.
B2C / Consumer Products
With infinite choices, self-education and social reviews, intelligent brands are stepping forward with a stronger approach to consumer engagement & experience.
Start-Ups & Kickstarters
Hot product launches & crowdfunded projects require a different breed of agency. Rooted in entrepreneurship, we are ready to take on these challenges together.
Food & Beverage
Consumers expect a seamless experience from their favorite brands and your omnichannel strategy should be rock solid! Let's get to work!
Beauty & Fashion
From influencer marketing strategies to eCommerce capabilities, we'll make your brand shine with video, social and mobile-first approach.
Health & Fitness
Visionary brands understand heightened consumer health awareness. We'll help you work in partnership with ambassadors to create extraordinary products and experiences.
Health Care & Medical
Our expertise ranges from employee training to patient and medical device education.
Education & EdTech
Training, tutorials and educational series are an effective way to unpack complicated topics and ideas.
Technology
Demo videos, data visualization, product explainers, customer service and FAQ animated videos are great for your ROI.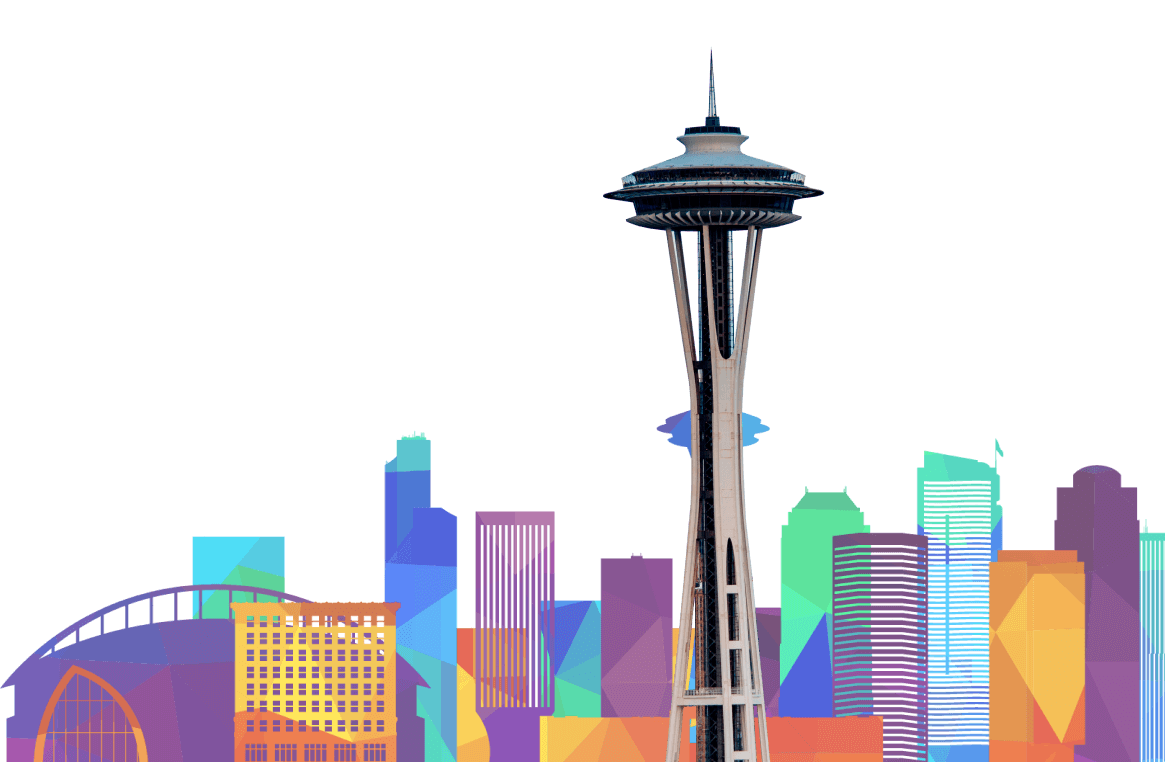 Your Seattle Digital Marketing Firm
The Coffee Capital of the World. The Emerald City. A home of vibrant communities, self-starters, hockey champions, and avid readers. The City of Literature and a place of stories. A vibrant metropolis of many guises and personalities: artsy, outdoorsy, earthy, fashionistas, and posh. A city of movement, opportunity, and growth that inspires us to outperform ourselves and help businesses excel with digital.
Featured Digital Marketing Projects in Seattle
Working with us means every project detail is planned from the very beginning. You can rely on us to think of everything and ensure we provide you with the highest level of expertise, thought leadership, guidance and experience.
See all projects
Multi-Award Winning Digital Agency Trusted by Seattle Industry Leaders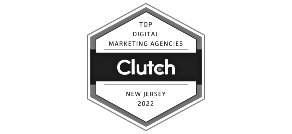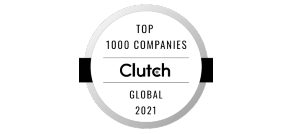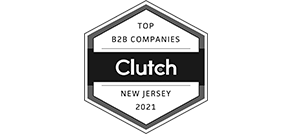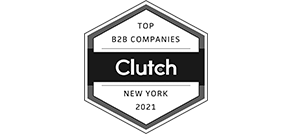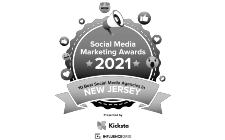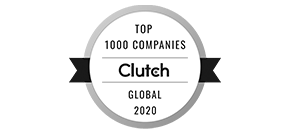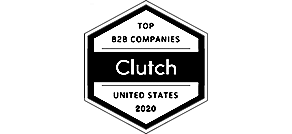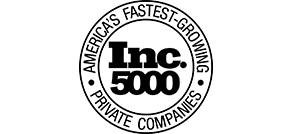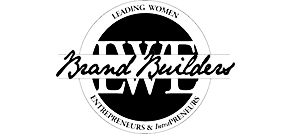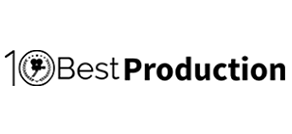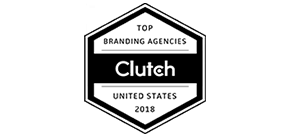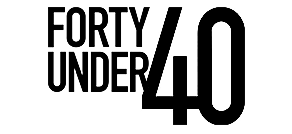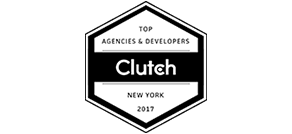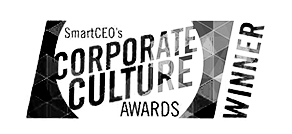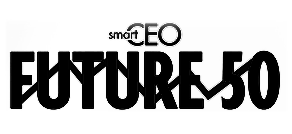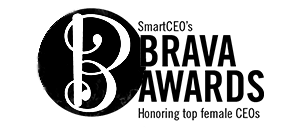 TOP Seattle DIGITAL MARKETING FIRM FAQ's
Is it worth hiring an influencer marketing agency?
Finding the right influencer can be tricky and time-consuming. Working with a digital marketing agency helps speed up and streamline the process and reduce risk. Brands not only save time and effort but have the chance to collaborate with marketing experts who know how to develop and run an effective campaign. They can help you choose an influencer with the right engagement, location, and demographics metrics and know how to track performance indicators.
What do influencer marketing agencies do?
Influencer marketing agencies design, execute, and manage campaigns on behalf of customers. Some work with influencers across multiple channels while others use 1 or 2 social media only. Campaigns can take various forms, including paid sponsorships, sponsored content, product placements, contests and giveaways, etc.
Influencer marketing vs social media marketing: What is the difference?
The main difference between both is that in social media marketing brands engage with customers directly, whether through paid ads or posts while in influencer marketing they do so through an intermediary. Brands reach out to customers with the help of influencers who promote their products, be it through guest blogging, sponsored blog posts, social media takeover, or other tactics.
Influencer marketing vs affiliate marketing: What is the difference?
In affiliate marketing, businesses collaborate with loyalty, review, and content sites that promote their sales, deals, products, and brand. They typically partner with established publishers, businesses, and blogs. In contrast, influencer marketing relies on collaborating with influential people such as celebrities, activists, musicians, models, and social media stars.
Influencer marketing vs advertising: What is better?
Paid ads, whether pay-per-click or social media, show up on one network only. In contrast, there are influencers with reach and followers across multiple channels. While paid ads are delivered on one platform only, they offer a number of benefits such as instant results, a wealth of valuable data, and the option to retarget lost leads. To sum it up, both influencer marketing and paid ads have their unique advantages and downsides.
Influencer marketing vs SEO: Which is more effective?
In fact, influencer marketing can aid your SEO efforts by generating authoritative backlinks. For example, you can ask them to create a blog post or video on a specific topic related to your business or products, citing your website as a source.
Besides, given that the job of influencers is to produce engaging, high-impact content, you can focus your marketing efforts elsewhere. Also, they can maximize your social media campaign impact by encouraging discussion, with users sharing their thoughts or unique images and videos.
Influencer marketing vs word of mouth: What is the difference?
Word of mouth marketing involves sharing stories, customer feedback, and recommendations to build social proof. In essence, it is free advertising, whether in the form of reviews or testimonials, that reflects the customer experience.
In influencer marketing, brands recruit bloggers, industry experts or celebrities that actively promote their products. It is a paid form of advertising, whether you pay a fixed rate plus bonus, per post, or performance only.
How do I create an influencer marketing strategy for LinkedIn?
LinkedIn marketing involves collaborating with users with relevant expertise, a large following, and high engagement rates. Finding the right influencer can be tricky, however, if you are looking for users that have the attention of a large and engaged audience. There are three ways to go about this: you can use keywords to search for influencers, go over LinkedIn's list, or join popular industry groups.
Once you've found an influencer that works for your brand, you need to focus on designing your LinkedIn campaign. One thing you can do is host a QA session and ask an influencer to join in. This is a good strategy in case you have an active and engaged Twitter, LinkedIn, or Slack community. You can also host webinars or virtual workshops and invite influencers that have industry experience and can prove their expertise.
How do I create an influencer marketing strategy for YouTube?
To create a successful YouTube marketing strategy, you want to first have a look at your influencer's follower demographics. If your product or service is only available in the U.S., it makes little sense to work with someone having followers primarily in France. Besides demographics, you want to evaluate influencers based on their videos and how your product fits. Finally, you want to look at the different types of influencer marketing that work for YouTube to choose the most effective way to collaborate. Common types to look into are product placements, ad readouts, and product reviews.
How do I create an influencer marketing strategy for SnapChat?
SnapChat is a relatively new addition to the digital landscape but it is also one of the fastest growing platforms in the world. Yet unlike Facebook or Twitter, people either follow social media users they see as influencers or friends, colleagues, and generally people they know. This makes befriending random people somehow challenging even for influencers.
To find the right influencer on SnapChat, you need to scout users and figure out whether they have a genuine pull. Once you find who is reaching the crowds, contact influencers that match your brand and discuss different approaches. Common strategies to utilize the app are SnapChat takeover, product placement, unboxing, and promotion.
How do I create an influencer marketing strategy for Instagram?
The key to running an effective marketing campaign is defining success, finding the right influencers, designing your campaign, and measuring performance. First define your goals and KPIs to keep track of where you stand. KPIs to focus on could be engagement rate, audience growth, cost per acquisition, and qualified leads.
Once you have defined success, you need to focus on finding relevant, genuine influencers in your niche. Look at the demographics of their following to make sure they match your buyer persona. Also go through their comments, posts, and videos to check whether they are actively engaged with their followers. Designing your Instagram marketing campaign is the next step. Give them a few guidelines, like timeline and the type of campaign they should be running. In Instagram marketing, common campaign types are sponsored blog posts, social media takeover, hosting giveaways, and guest blogging. The final step is to measure performance so that you can optimize your marketing campaign.
How do I create an influencer marketing strategy for TikTok?
To develop an impactful marketing strategy, you need to first understand your audience: basic demographics such as age and location, common pain points and challenges, the influencers they follow, as well as competitor brands they engage with. The next step is to understand your sales funnel. If you are looking to increase brand awareness, for example, then you need to collaborate with prominent influencers. During the consideration stage when customers evaluate the options they have, you want to work with an influencer with a much smaller following but high engagement rates. Depending on your industry and audience, you can choose from different types of influencer content such as live and freeze-frame videos, lip-syncing, dances, voiceovers, tutorials, and challenges.
Does influencer marketing work for nonprofits?
Influencer marketing works particularly well for nonprofits, allowing them to connect with donors through authenticity. Influencers with an authentic, trustworthy voice, credibility, and a strong community of followers can help raise awareness for a cause. They have the power to inspire people to take action and encourage them to donate. So, whether you are a local food and diaper bank or a disaster relief organization, pairing up with an influencer is a great way to spread the word and garner support for your cause.
Does influencer marketing work for B2B companies?
In B2B industry expertise is always valued. Businesses that leverage influencer marketing to gain B2B customers typically collaborate with opinion leaders, experts from industry bodies and trade groups, and analysts. Basically, B2B influencers are personas of influence who have experience, expertise, reputation, and voice in the industry. Here effective engagement strategies could be creating a think-tank group to discuss latest trends or a major industry problem, a business-university collaboration to create and implement a skill development program, or a webinar featuring industry leaders.
Does influencer marketing work for events?
While businesses across industries use influencer marketing, a report by Launch Metrics shows that 28.1 percent of brands collaborate with influencers for event promotion.
This strategy works particularly well for marketers who pair up with influencers that match their brand. Having the right influencer on your team, some good ways to promote events include sharing photos, giving away free items, and talking about events on social media and in podcasts and blogs.
Does influencer marketing work for small businesses?
The fact that you are a small business with a more limited budget is not a barrier to collaborating with persons of influence. Even major brands rely on micro-influencers with 10,000 – 50,000 followers. You can also collaborate with small creators and nano-influencers with 1,000 – 5,000 followers. In fact, bloggers and industry experts with a smaller following are more authentic and niche and have higher engagement rates.
Does influencer marketing work for eCommerce brands?
Retailers collaborate with influencers across multiple channels because it works. A study by Thomson shows that brands earn $6.50 on average for every dollar spent on influencer marketing. More than half of brands (59 percent) plan on increasing their advertising budget and just 10 percent say they plan to reduce spending. This is not surprising given that for eCommerce brands, influencer and email marketing are the most effective channels for customer acquisition. Both performed best (22 percent), followed by organic search (19 percent), paid search (10 percent), and display advertising (10 percent).
Why is influencer marketing important for brands in 2022?
In a post-pandemic world, businesses across industries are navigating a changed landscape. As Covid-19 threatened the emotional and physical health of global populations, consumers have never been so health-conscious, taking interest in preventive care, condition management, and vaccines. What the pandemic taught us is the power of persons of influence to inform, educate, encourage dialogue and discussion, and positively impact others. In 2022, it is important that businesses place a continued emphasis on authenticity, dialogue, and collaboration.
How do I create a solid influencer marketing strategy for my company?
To create an effective influencer marketing strategy, you want to first define your goals, whether link building, sales, lead generation, audience building, or brand awareness. You also need to identify your target audience or ideal customer. What you can do is create a buyer persona based on the demographics, goals, and values of your ideal customer. Personal demographics to look into are education, annual income, family situation, location, gender, and age. Other factors at work are occupation, industry, personal and professional goals, and pain points.
Once you have created your buyer persona, you can start looking for an influencer who can help you accomplish your goals. There are different types of influencers that you can reach out to, like thought leaders, industry experts, celebrities, and bloggers. When you complete your campaign, you want to analyze your results. Use indicators such as follows, opt-ins, comments, shares, social mentions, website traffic, number of links, and time on site, to name a few.
How does influencer marketing work?
When influencers partner with brands, they promote their products on social media in exchange for money, gift cards, or a portion of the sale. Influencers share an affiliate link or a coupon code that allows brands to monitor the campaign and keep track of purchases. An effective campaign is one that boosts ROI, leads to more sales, and improves the bottom line. The main KPIs to monitor performance include referral traffic, conversions, audience growth, reach, and engagement.
When did influencer marketing become popular?
Brands have been collaborating with celebrities for decades as a means of advertising their products. With social media gaining ground as a powerful marketing medium, brands have increasingly shifted their focus to digital channels where they can engage with wide and captive audiences. As influencers have taken over social media like Instagram, YouTube, and Twitter, brands are now queuing up to work with influential personas to gain a wider reach.
What is influencer marketing?
Influencer marketing is a strategy of using experts or advocates who have authority, industry knowledge, credibility, and social media following. Brands collaborate with influencers to promote their products or services through recommendations or endorsements. The goal is to build credibility and trust, increase brand awareness, reach, and visibility, and connect to a wider digital market.
See More
Let's do this!
Connect with one of our digital marketing experts below:
What are the top influencer marketing strategies for 2022?
Find out which influencer tactics and strategies are best for your brand or business
Influencer marketing uses product mentions and placements and endorsements to increase traffic and brand awareness, establish credibility, and improve campaign performance. Businesses collaborate with popular social media users to influence purchase decisions and improve their bottom line.
Like other types of marketing, however, some strategies work better than others in helping you attract business. Paying attention to SGI, nano-, and micro-influencers, organizing hashtag challenges, shifting focus to live sales, and working with creative agencies are all strategies that you can use to reap the rewards and drive sales.
   

Social Live Commerce
Live commerce involves selling and buying products within social media, enabling brands and customers to interact directly. As influencers are already there on social media and hold powerful sway, they can help brands increase their reach and sales. SlickText's recent survey is a point in question when it comes to leveraging the power of influencers to influence purchasing decisions. Their survey shows that 38 percent of buyers rely on and trust influencer reviews when shopping for products and services.
   

Pay Attention to CGI Influencers
CGI are not real people as the name suggests – they are computer-generated virtual characters that are good at nurturing connections with social media users to sell products or services. There are many benefits to using CGI influencers, and one is their significant potential for branding. Fake influencers are more convenient for brands looking to have a complete control over their campaign, tone of voice, and message. Pairing up with SGI is a way to skip the human side of things and portray lifestyles that align with target audiences.
   

Pay Attention to Nano- and Micro-Influencers
Nano-influencers are social media users with 1,000 – 5,000 following while micro-influencers have between 10,000 and 50,000 followers. The former have a closer relationship with their audience as they communicate directly with users via comments or DM. Micro-influencers also tend to develop close, tight-knit relationships with followers but have a wider reach than nano-influencers. Some brands choose to work with social media personas with larger follower counts but getting personal with their audience is more difficult and their engagement rates are lower.
   

Hashtag Challenges
Hashtag challenges enable businesses to boost their visibility by harnessing the power of participation. In addition to banner ads, brands often connect with influencers to promote the challenge.
One example of a successful collaboration is Cheetos #ItWasntMe challenge, asking users to steal Cheetos from their loved ones and then claim "It wasn't me". The brand asked Mila Kunas and Ashton Kutcher to share a video for the hashtag challenge, showing Kunas snacking Cheetos from Ashton and getting caught on a security camera.
   

Work with Influencer Marketing Agencies
Hiring an influencer marketing agency is a way to increase awareness, downloads, traffic, and conversions. Their teams help brands develop the content and creative strategy, set a timeline, and select an influencer that is best suited to promote their products and services. Additionally, creative agencies collaborate with influencers to create content and track and report success metrics such as brand mentions, audience growth rate and engagement, impressions and reach, and revenue, conversions, and traffic from social.
Summing Up
There is plenty that businesses can do to diversify their influencer marketing strategy, reach their brand targets, and achieve positive ROI. From collaborating with micro- and macro-influencers and pairing up with CGI to working with an influencer marketing agency, these are all good strategies to expose an audience to a company and its offerings.
Whatever strategy you choose to follow, the goal is to influence consumer behavior and buying choices. Customers have always looked to friends, family, peers, and experts for recommendations and guidance. As influence is key to buying decisions, collaborating with a social media persona can help brands connect with engaged audiences.
Seattle Digital Marketing Agency Services
Need an Experienced Agency in Seattle?
Request a free proposal from our digital marketing experts today.