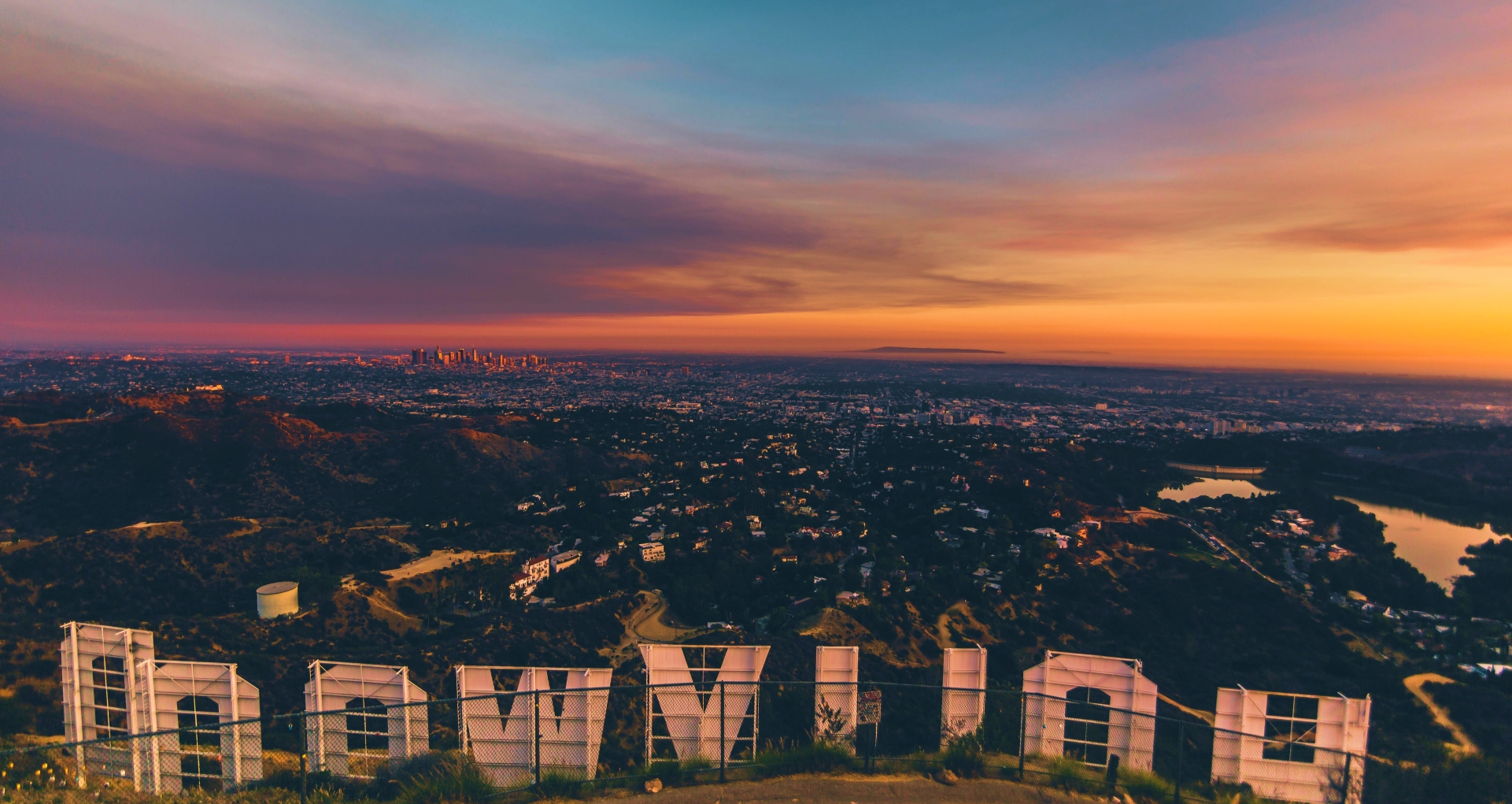 BEST RATED DIGITAL MARKETING AGENCY IN Los Angeles
LET'S CHAT.
(with no contracts, no commitments)
Scroll down
01
Brand Strategy & Positioning
Combining forward-looking market segmentation with behavioural analytics along with a better understanding of customers is the future of brands. Rising above the clutter without breaking the bank is how intelligent brands are built in today's challenging economic conditions.
02
Web & Mobile Design and Development
Companies that create exceptional user journeys and experiences set themselves apart from their competitors. From eCommerce to complex membership and marketplace platforms to mobile apps, these tools are essential for a successful business strategy, implementation and consistent growth.
03
Content Creation & Video Production
Evolved real-time marketing and a global content strategy revolve around consumer and data-driven experiences designed to serve the end customer. The magic happens when brands unify creativity and analytics with their content and video marketing to provide exceptional experiences to their customers.
04
Paid Search & Social Marketing
Creating great omnichannel consumer experiences while driving business KPIs and revenue growth are key elements to successful ad campaigns. Highlight your brand's competitive advantage and generate bottom-line value by leveraging unique strategies and creating relevant & entertaining content.
Our Los Angeles Digital Marketing Clients Get Results
See all

"It's at times like these that we realize just how important an online presence is for a company! I think we will see the online growth continue well after things are back to normal so it's definitely important to have the right message out there."

Liana Hutcheon
John Mini Distinctive Landscapes

"I could not be happier with your guys work, my company and I feel very fortunate to have had the opportunity to work with you guys up to this point!"
Jason Comer
Husker Commission

Stuart Friedman
NYC SHRM

Socialfix Media exceeded expectations. Feedback looks promising on the recently released videos. Their creative touch supplemented their technical expertise. They deliver high-quality work that's worth the cost. Communication was also seamless. Expect a dedicated team of videographers. Their team is extremely professional and creative. They're excellent with communication and following the timeline. Everything went smooth. Throughout the engagement, I felt that they cared so much because of how much they wanted to please me with the result. While I only worked directly with one person on the video, a bunch of their team was on the emails, which meant that everyone wanted to stay up to date with how the project was going. Their creative details add to the video, making it better than expected.
Dima Ghawi
Dima Ghawi, LLC

Raritan Valley Community College
Golden Harvest Gala 2018
"Hi Terry and Marion, I just saw that the interim website go-Nomadic.com has gone live. Well done to the entire SocialFix team on your excellent, and fast, work on this. I am extremely pleased and know we can build on this initial work to create something special in this industry space. Thanks again for your excellent work - please pass this on to the entire team. Kind regards."
Brendan, Fragomen

"Just a couple hours ago our Facebook page reached a new milestone: 70k likes on our page! We also recently surpassed the 40k follower mark on Instagram and 17k followers on Twitter. Since bringing on our new social media agency Socialfix three months ago and re-dialing our strategy, we've seen dramatic increases in "impressions" – the number of people seeing our KT Tape social media content online – and "engagement" – the amount of likes, comments, and shares. This has been an enormous group effort in collaboration with the athlete/NGB team, the events team, and the design team to generate frequent and engaging content for our core target audience. We have significant plans in the works to continue accelerating this momentum, so look for more exciting content to come.
Taylor West
KT TAPE

"Terry, you have no idea how much this means to me and my MS family!"
Karolina Dehnhard
Budd Larner

May Van Norman
State Theater New Jersey

Dr. Matthew A
Plasticity Brain Centers

Cristina L. Amyot
EnformHR
Socialfix - Los Angeles Office
445 S. Figueroa, 31st Floor, Los Angeles, CA 90071
Let's do this!
Connect with one of our digital experts below:
What Are The Benefits of Working with a Top Los Angeles Digital Marketing Firm?
Differentiate Your Company Brand
Storytelling can make you memorable and it helps your brand resonate with the very special audience you are looking to chat with. Why not make it special?
Boost Conversion Rates
Breaking down complex topics with easy to digest visuals, engaging animated characters and motion graphics help your audiences make buying decisions.
Engage & Retain Attention
Providing memorable content that deeply resonates with your core audience is a critical component of successful video marketing strategies. We help you do that.
No Limits To Your Vision & Creativity
Showcasing animated videos throughout the entire sales funnel is a great way to harness the power of visual storytelling and help your customers find your services and products.
The only 17 Year Old You Can Trust With Your Marketing
brand architects
Digital Engineers
content developers

Multi-Award Winning Los Angeles Digital Marketing Services Since 2005
We mix art, science, engineering, architecture and a bit of magic into every task and every client project. We approach every digital marketing challenge with determination to find solutions in a very fast-paced environment. Our specialty ranges from branding to web design, development, content creation, video production and paid advertising. Take a look at some of our agency services below.
Industries of Focus
Los Angeles is a humbling playground for all businesses alike. Our focus and goal over the last 20 years has been to acquire deep knowledge in different verticals where we can apply digital marketing strategies and tactics to exceed client expectations. Check out some of our industries of expertise below.
B2B / Financial Services
Unified thought leadership, platform development & consumer engagement will help your brand position for long-term success. Let's chat on how to better leverage digital.
B2C / Consumer Products
With infinite choices, self-education and social reviews, intelligent brands are stepping forward with a stronger approach to consumer engagement & experience.
Start-Ups & Kickstarters
Hot product launches & crowdfunded projects require a different breed of agency. Rooted in entrepreneurship, we are ready to take on these challenges together.
Food & Beverage
Consumers expect a seamless experience from their favorite brands and your omnichannel strategy should be rock solid! Let's get to work!
Beauty & Fashion
From influencer marketing strategies to eCommerce capabilities, we'll make your brand shine with video, social and mobile-first approach.
Health & Fitness
Visionary brands understand heightened consumer health awareness. We'll help you work in partnership with ambassadors to create extraordinary products and experiences.
Health Care & Medical
Our expertise ranges from employee training to patient and medical device education.
Education & EdTech
Training, tutorials and educational series are an effective way to unpack complicated topics and ideas.
Technology
Demo videos, data visualization, product explainers, customer service and FAQ animated videos are great for your ROI.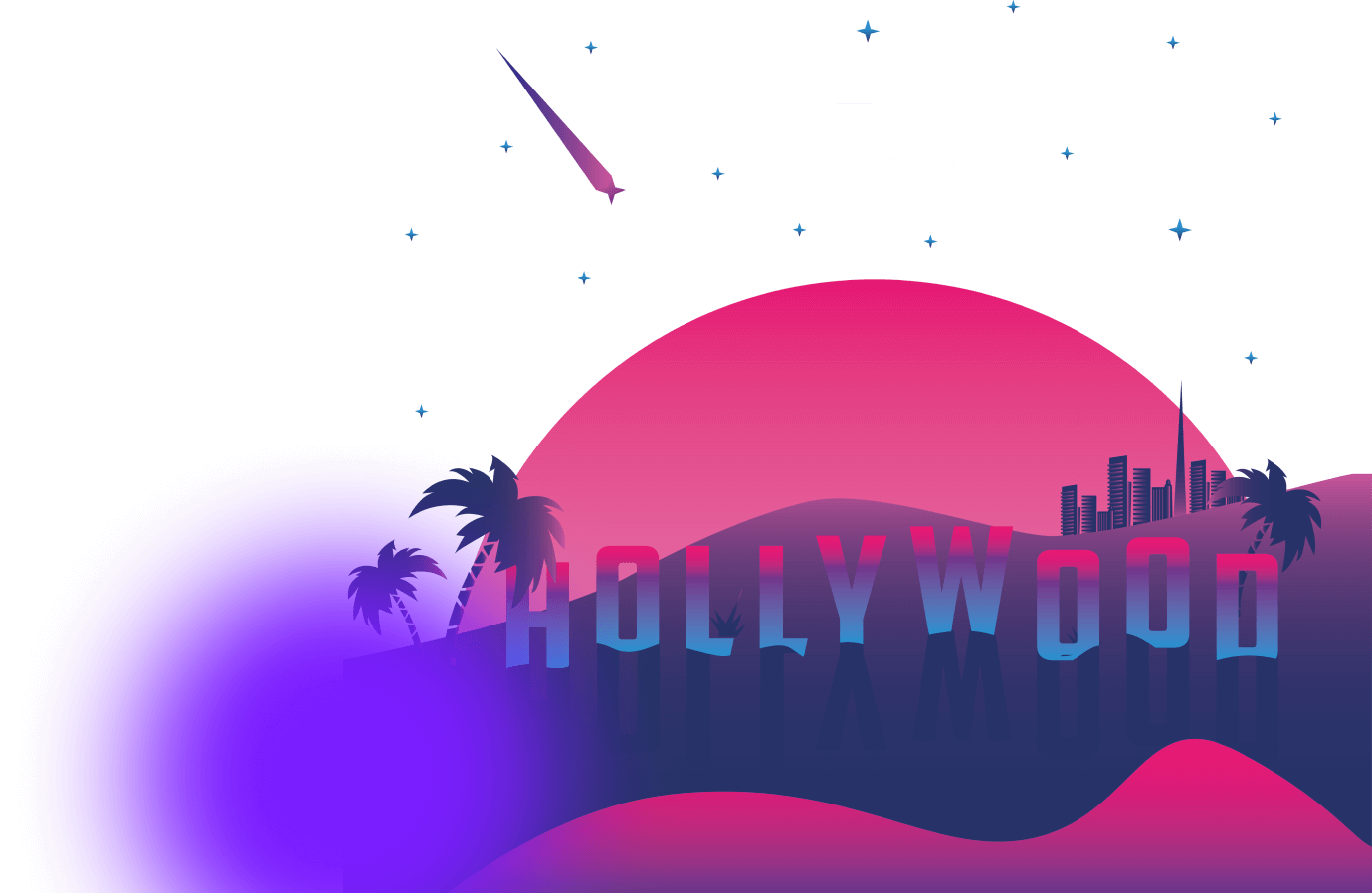 Your Los Angeles Digital Marketing Firm
The home of entertainment companies, championship teams, and iconic landmarks. Baseball players, musicians, surfers, and stunning coastal scenery. The Entertainment Capital of the World. A city of creativity, dreams, and a myriad of cultures and architectural delights. We love Los Angeles, a city of experiences, moments, places, and excitement. Inspired by a spirit of place, we merge technology, creativity, and expertise to help brands grow.
Working with us means every project detail is planned from the very beginning. You can rely on us to think of everything and ensure we provide you with the highest level of expertise, thought leadership, guidance and experience.
See all projects
Multi-Award Winning Digital Agency Trusted by Los Angeles Industry Leaders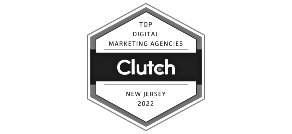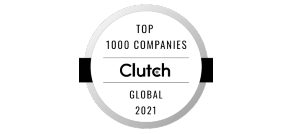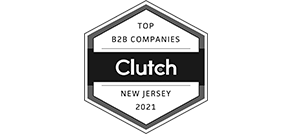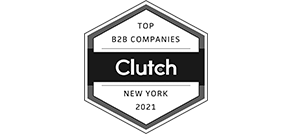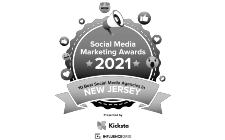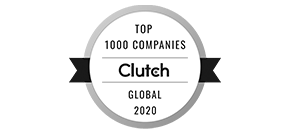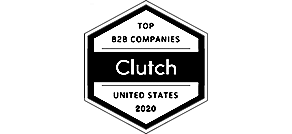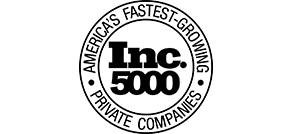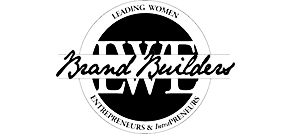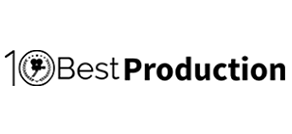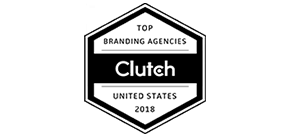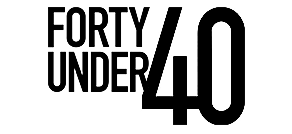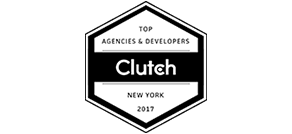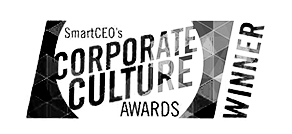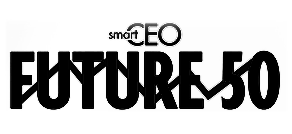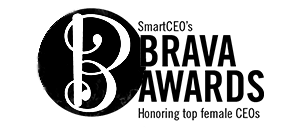 TOP Los Angeles DIGITAL MARKETING FIRM FAQ's
Does Socialfix do social media marketing strategy for nonprofits?
Yes, absolutely. We have been honoured to do digital marketing for nonprofit organizations with incredible missions such as finding a cure for Multiple sclerosis and pediatric cancer, raising awareness for the benefits of voting independently, fostering a love for the Arts, education, strengthening religious faiths, and many more.
Does Socialfix do social media marketing strategy for B2B?
Yes. The vast majority of our clients are B2B or have a B2B division of their company. We have worked with various B2B businesses, including industrial manufacturing, service providers, employer wellness programs, SaaS, fashion, talent recruiting, and others.
Does Socialfix do social media marketing strategy for startups?
Without a doubt. We discovered from experience that digital marketing for startups is distinct. We like the challenge of coming to market as rapidly as possible while increasing awareness and revenue, and demonstrating results and scalability to investors and potential partners.
Does Socialfix do social media marketing strategy for real estate?
We have worked in the real estate business in a variety of capacities, including retail, commercial, residential, rentals, property management, tenant and property law, and crowdfunding. Based on our expertise, marketing for real estate demands a unique and specialized approach depending on the industry your company is in, the size of your organization, and your competitive position in the field.
Does Socialfix do social media marketing strategy for schools?
Absolutely. Here at Socialfix, we place a high value on education as a whole. We think that teaching and continual learning are essential for polishing abilities and moving forward, which is why we are so passionate about digital marketing for educational institutions. We've collaborated with some of the country's most prestigious colleges, trade programs, K-12 educational districts, early childhood development institutes, and facilities that educate, nurture, and assist autistic children via customized behavioural treatments.
Does Socialfix do social media marketing strategy for hospitals?
Yes, we've had the pleasure of collaborating with many healthcare organizations: small one-person Medtech enterprises, local neuroplasticity and neurorehabilitation clinics, nationally known nonprofit healthcare institutions, and everything in between.
What does a successful social influencer program look like?
A successful social influencer program lets you obtain outstanding results and create a great influencer marketing plan that includes identifying your target audience, setting your goals and performance metrics, selecting the right social media platform, staying in touch with the relevant influencers, and tracking the progress of your campaign.
How does influencer marketing work?
Influencer marketing uses external content creators, or influencers, to support and associate with your brand's message. Influencers deliver their material to their audiences as part of this, raising brand recognition and assisting in converting their audience into your consumers.
Social media marketing vs influencer marketing: which is better?
Influencer marketing is a type of social media marketing that involves personal endorsements and product positioning. Social media marketing is the personalization of a brand's voice on social media networks. Influencer marketing uses the leverage of working with people your target audience trusts to increase brand recognition and affinity.
How do I measure my social media marketing campaigns?
Social media marketing campaigns can be measured in various ways, including revenue, pipeline contribution, sales opportunities produced, and any other metrics relevant to your business and brand. Your campaign should start with an ultimate goal in mind. If you want to track the success of a campaign, set goals for it from the start.
Do I include my social media strategy into my marketing plan?
You should begin by developing a social media plan. The plan should be guided by your big-picture thinking in this area, including who you are as a person or organization and how you will portray yourself on social media. The marketing plan serves as the foundation for your strategy. Once you know what you want to achieve, you should include a list of methods that correspond with your goals and objectives.
How does social media affect my regular marketing efforts?
Social media networks enable marketers to understand their target audience's likes, dislikes, and interests, allowing them to develop a more effective marketing approach to attract customers. It gives brands the beneficial ability to contact their target audience, remain connected, and reply to their inquiries quickly.
What is the difference between SMM and content marketing strategy?
Content marketing is concerned with content creation and creative thinking, whereas social media marketing makes social media an effective delivery system. Social content marketing is the intersection between content marketing and social media.
Social media marketing entails leveraging websites and social networks to promote a certain brand's products and services. It is a marketing method that enables businesses to reach out to new clients and boost brand interaction with existing customers.
To content marketing, valuable, relevant, and consistent material is central. The goal is to acquire and maintain well-defined audiences and valuable clients.
What are the benefits of creating a social media strategy & marketing plan?
A thought-out social media strategy and marketing plan can help you attract consumers, solicit feedback from them, and develop client loyalty. Expand your business reach to include overseas markets and conduct market research, cutting marketing expenditures. It will also help you build a unique brand and boost your income by establishing customer networks and advertising.
Do I need an SMM strategy?
A social media strategy will guarantee that your social media activities are more productive and promote your overall business goals. It will be challenging to get results on social media until you understand your goals, your target audience, and what they want.
How do I create a social media marketing strategy?
Developing a successful social media marketing strategy includes setting objectives that are aligned with your corporate goals, getting familiar with your target audience, knowing who your competitors are, auditing your social media presence, developing a content calendar for social media, producing engaging content, and keeping track of your results, making the needed adjustments to your plan.
What is a social media marketing strategy?
A social media strategy is an essential component of marketing, as it necessitates planning, strategizing, and an awareness of the demands of your target audience, as well as how to attract them engagingly to get them on board with your company. It's a list of everything you want to do, share, and accomplish on social media. If you don't have a clear social media strategy and methodology in place, you'll likely lose out on seeing any benefits from your social media marketing efforts.
See More
Let's do this!
Connect with one of our digital marketing experts below:
What are the best social media marketing strategies for 2022?
Find out which social media tactics and strategies are best for your brand.
The ongoing pandemic and recurring lockdowns have had a profound impact on the way consumers behave and engage with brands. Many people took to the Internet and social media as a tool for collecting information, identifying products and services, evaluating options, and making purchases. The rapid digital adoption driven by the pandemic is expected to continue, offering brands an opportunity to engage with increasing numbers of consumers and enabling them to turn the buying experience into a seamless digital journey. From giveaways, challenges, and influencer partnerships to cross brand promotions and creating a presence on emerging platforms, brands that adopt savvy strategies will help shape the new normal.
   

Giveaways and Challenges
Opening up a giveaway to everyone, whether client or not, is a great way to increase your customer base. Use your product or service as the giveaway's prize to promote it and reach new customers. Launching a social media challenge is also a way to engage with consumers and test how interested they are in your product or service. Besides, now is the right time to host a challenge or giveaway. In a still pandemic world, social media contests are users' popular pastime and a way to keep boredom at bay.
   

Influencer Partnerships
Influencers are individuals who have built relationships, credibility, authority, and trust with their followers and fans. They advertise to engaged audiences across different social media platforms, helping brands to extend their reach. Building influencer partnerships that are strategic and creative is a way to tap into valued third-party credibility.
   

Cross Brand Promotions
Cross-promotion is the practice of collaborating or partnering with other brands to market to one another's audience and drive sales. This is a form of free advertising to promote products or services through co-branding, jointly hosted webinars, or guests on podcasts.
   

Video
As video provides visual and audio stimulation and drives engagement, it can be a great addition to your social media marketing strategy. Video enables brands to deliver complex messages and lengthy explanations in an easy-to-digest, entertaining, and engaging way. It has a better recall value and increases your chance to get stuck in the minds of potential customers.
   

Creating a Presence on IG, TikTok, SNap and Other Emerging Platforms
As young consumers tend to hop from one social media to another, experimenting with emerging platforms is worth the effort. When considering which platform to use, look at things such as types of content shared, active user numbers, and whether your target audience will understand how to use it. Emerging platforms you should watch in 2022 are Houseparty, Instagram Reels, Caffeine, Twitter Spaces, and Clubhouse.
   

Social Commerce
Social commerce is a growing trend among SMEs and refers to buying directly within a digital platform such as Twitter, Instagram, or Facebook. The entire shopping journey takes place on social media, from product search and discovery to checkout.
Social commerce facilitates two-way communication between buyers and sellers and enables brands to create a more targeted and personalized shopping experience. Brands that offer a personalized experience report an increase of 20 percent in sales volumes. The majority of customers (80 percent) are more willing to buy from a brand that offers a more personalized shopping experience. Additionally, 77 percent of social media users have paid more for a product or recommended or chosen a brand that creates a more personalized experience (Bloomreach).
What Is the Most Effective Form of Social Media?
Different digital platforms offer different benefits. In today's crowded, fast-changing digital landscape, it can be tempting for brands to grow a presence on every social media platform to maximize opportunities for business growth. The choice of platform, however, should depend on your target audience, your marketing goals, and the type of business you do. 
Los Angeles Digital Marketing Agency Services
Need an Experienced Agency in Los Angeles?
Request a free proposal from our digital marketing experts today.