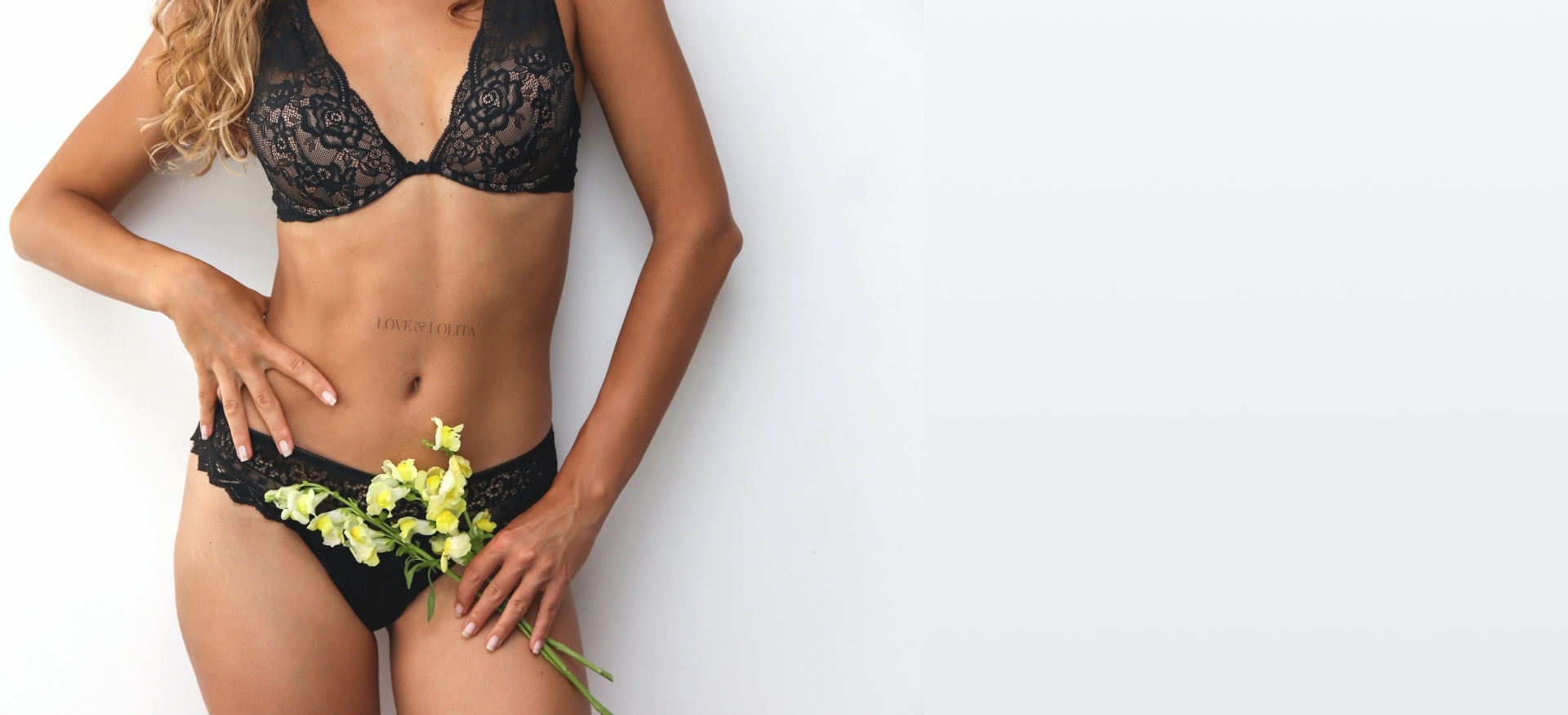 Find Out How We Helped a New Fashion Lingerie eCommerce Store Launch a Line of Women's Focused Garments & Intimate Apparel with The Help of Our Interactive Bra Helpers / Problem Solvers Quiz
The Lingerie Challenge
How do you help women find the right undergarment online without the ability to try it on? The challenge we faced included overcoming the lack of in-person shopping for intitmate wear and still providing the consumer with a great experience. In addition, we needed to differentiate the brand in the competitive lingerie marketplace with unique problem-solver features and functionality to help women select the right garment and solution for each customer's unique set of challenges.
The Creative Solution
New Womens Lingerie eCommerce Website
Our mission was to showcase clear sizing guidelines, charts, and photos of items from multiple angles customers can get a full sense of the items before purchase.
Interactive Bra Shopping & Garment Fit Quiz
Thinking ahead, we wanted to offer a personalized feel to online lingerie shopping to simulate the in-person experience when shopping on "Main Street"
Stunning UGC Photos & Graphic Design
Did you know, in recent surveys of 1,000 eCom shoppers, 77% of participants said authentic photos affected their purchase decisions more than professional photos from stores.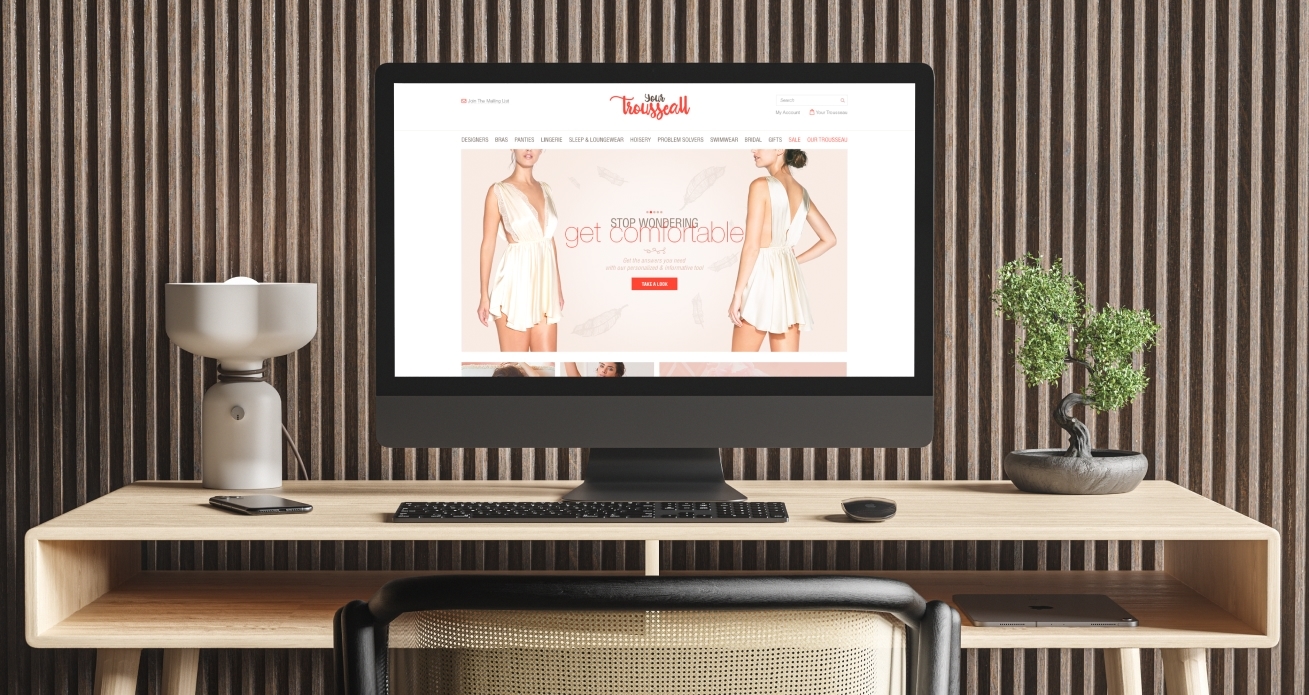 New Website Design
Every new eCommerce startup needs to focus on building customer trust, and a solid reputation for extraordinary customer service.
True Love Happens when Ecommerce Meets Editorial Content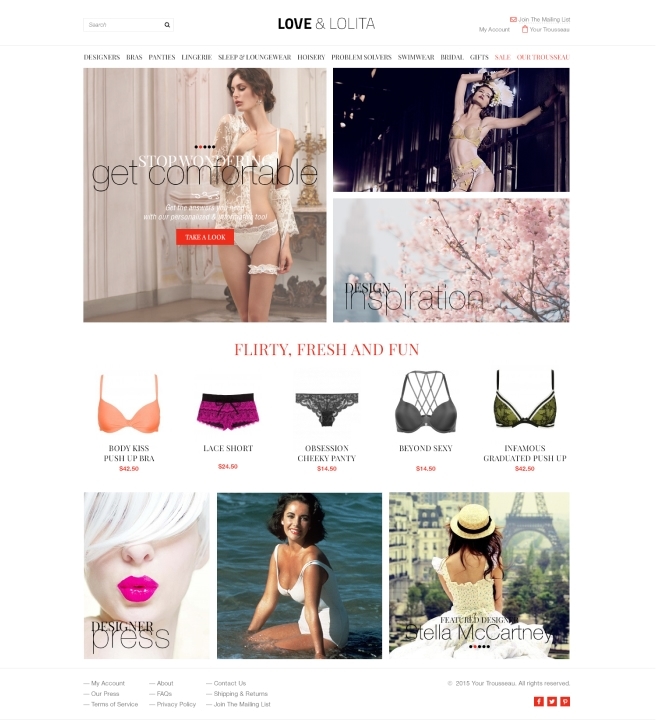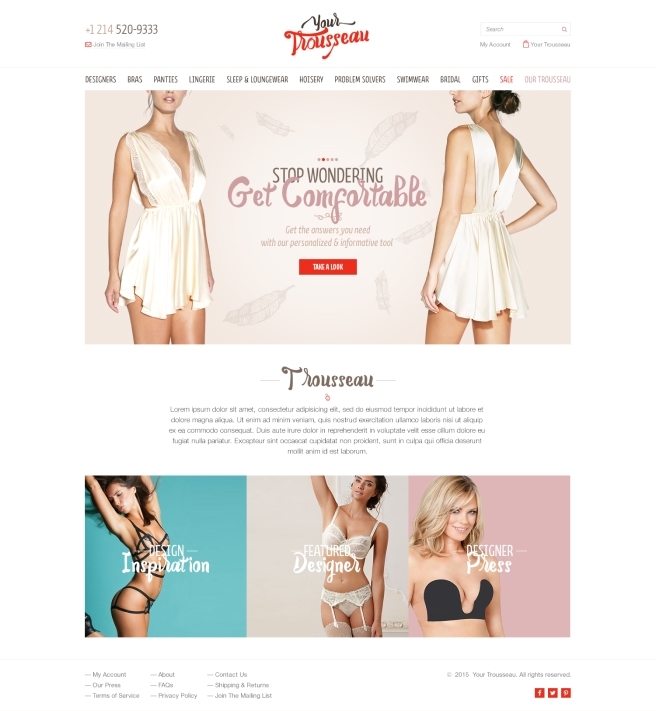 When breaking into a competitive space, new lingerie brands focused on eCommerce need to find the right balance between customer acquisition and retention. One of the best strategies is to turn current customers into brand advocates showcasing social proof that satisfied customers increases the chance that new visitors will convert.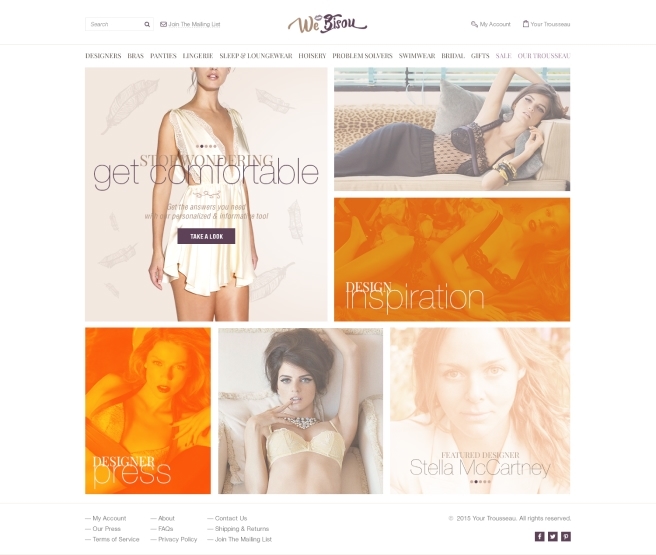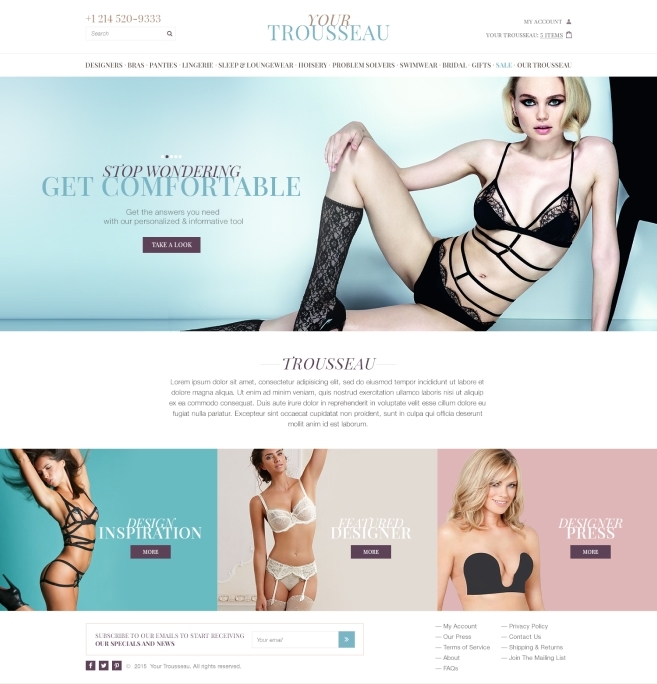 Lingerie Influencers & UGC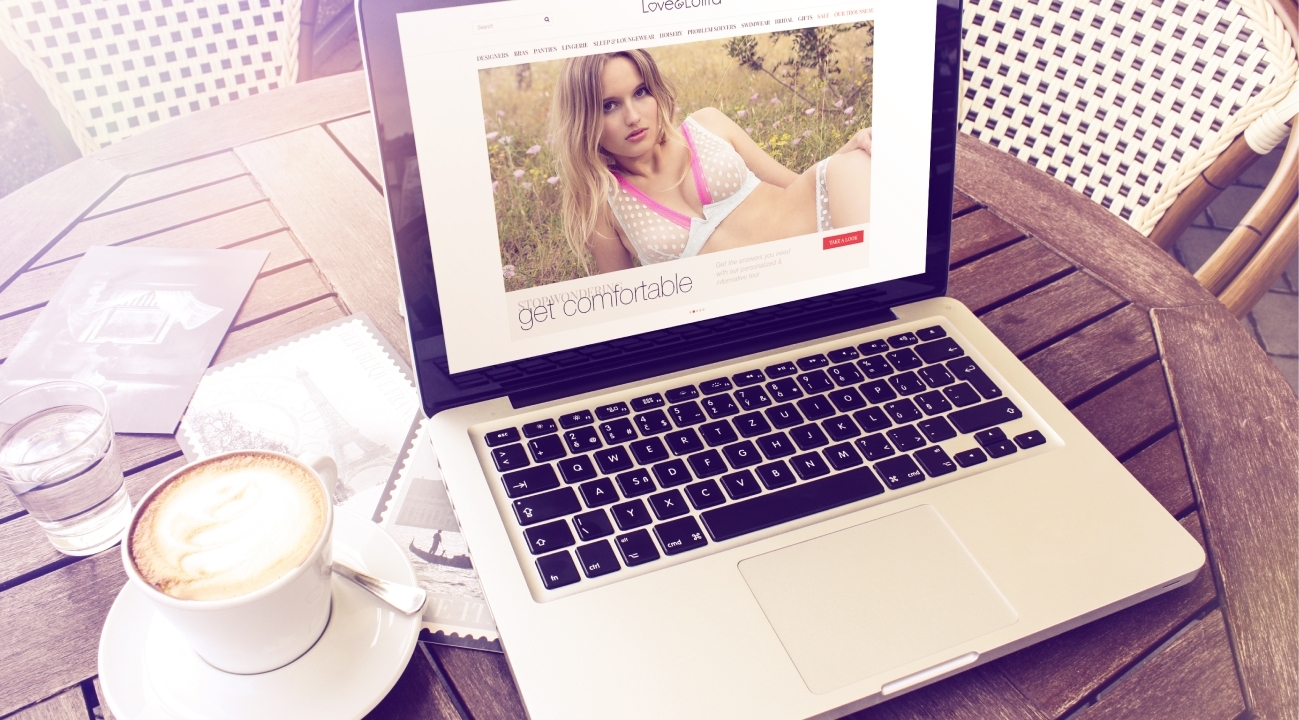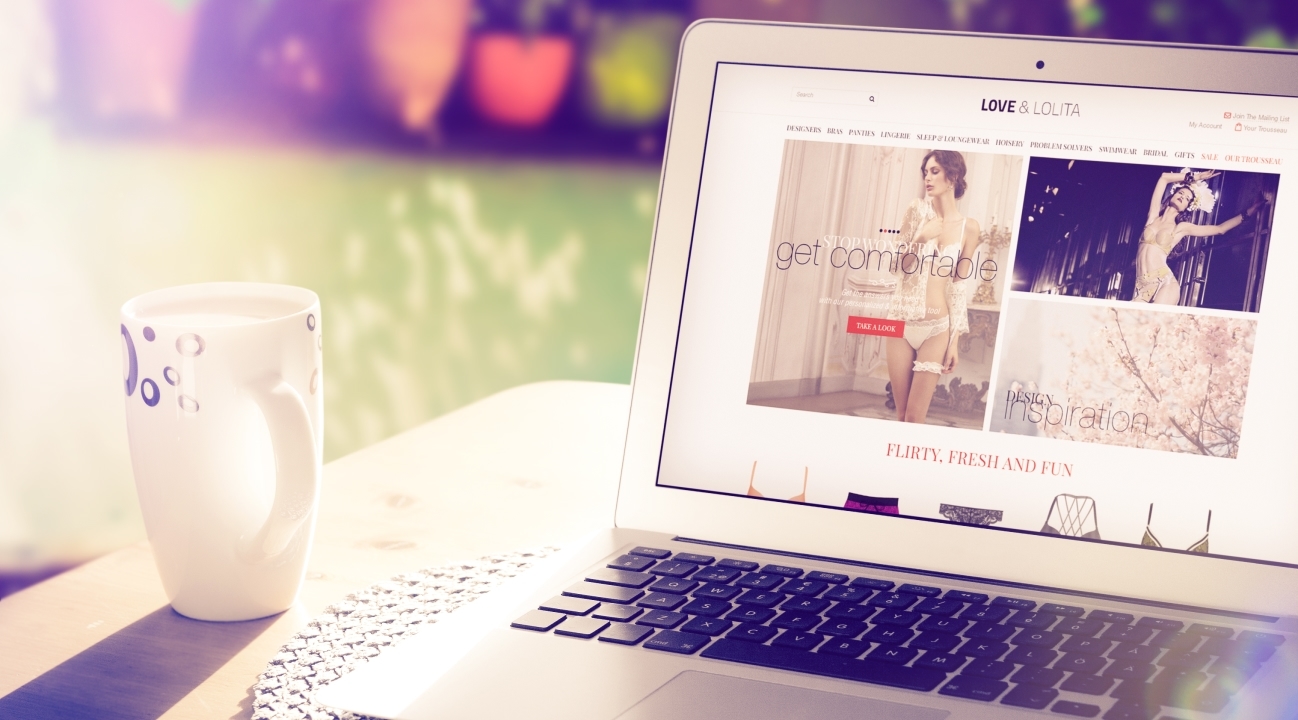 Women Inspired Content Hub & UGC
Out goal was to create a place where influeners in the intimate apparel, lingerie, shapeware and sleepwear industries can come together to partner, collaborate and share user generated stories and content.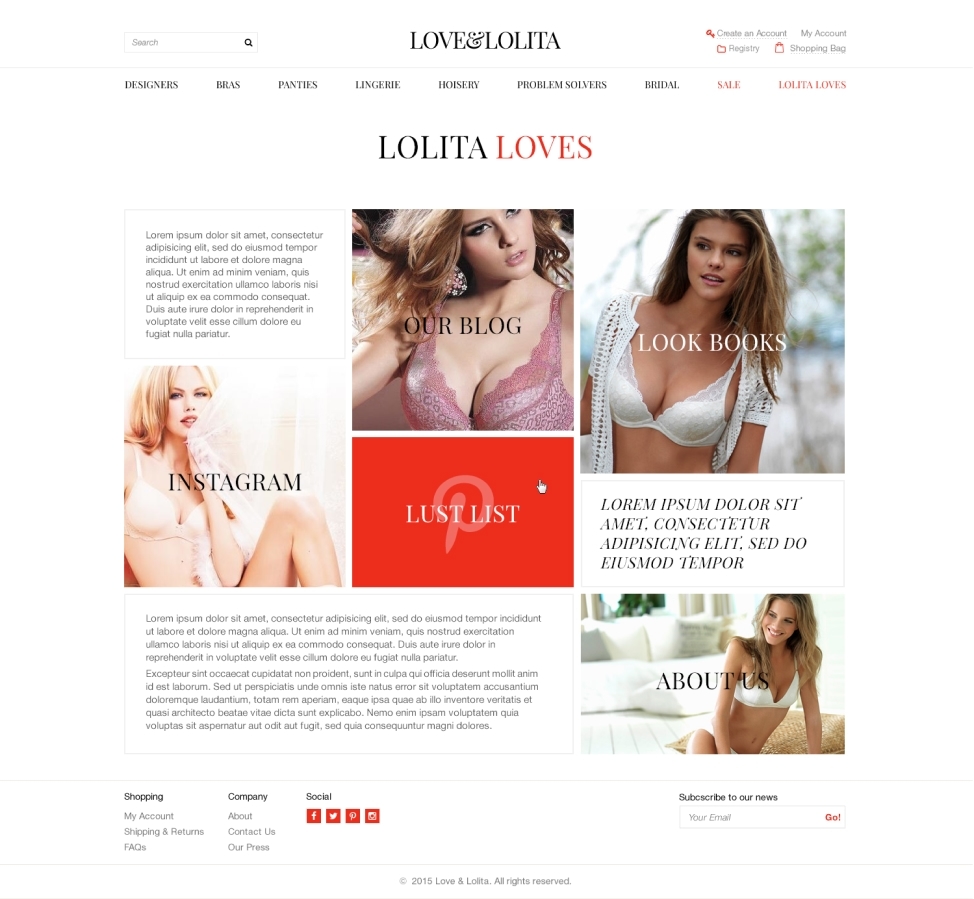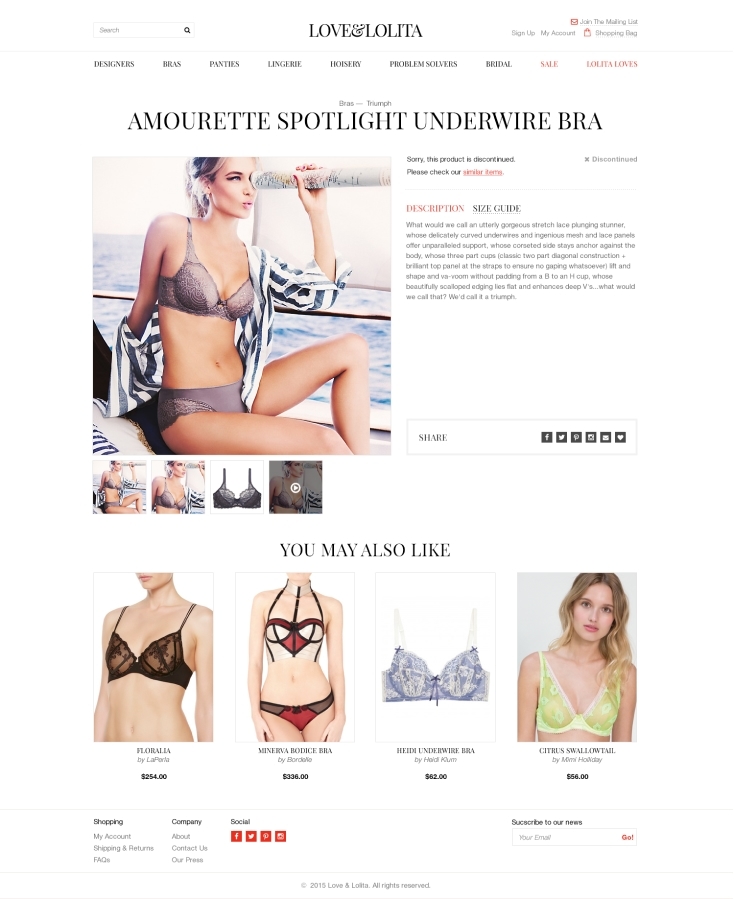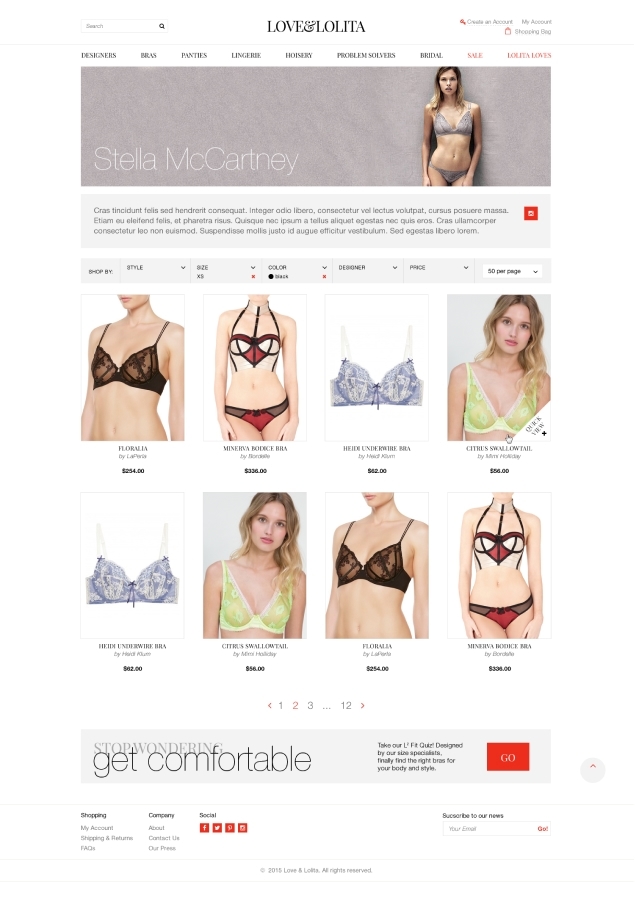 Curvy, Body Positive and Driving Industry Change - Our Bra Quiz was the perfect fit for every body.
Check out our Bra Quiz ideation below - from wireframes to design.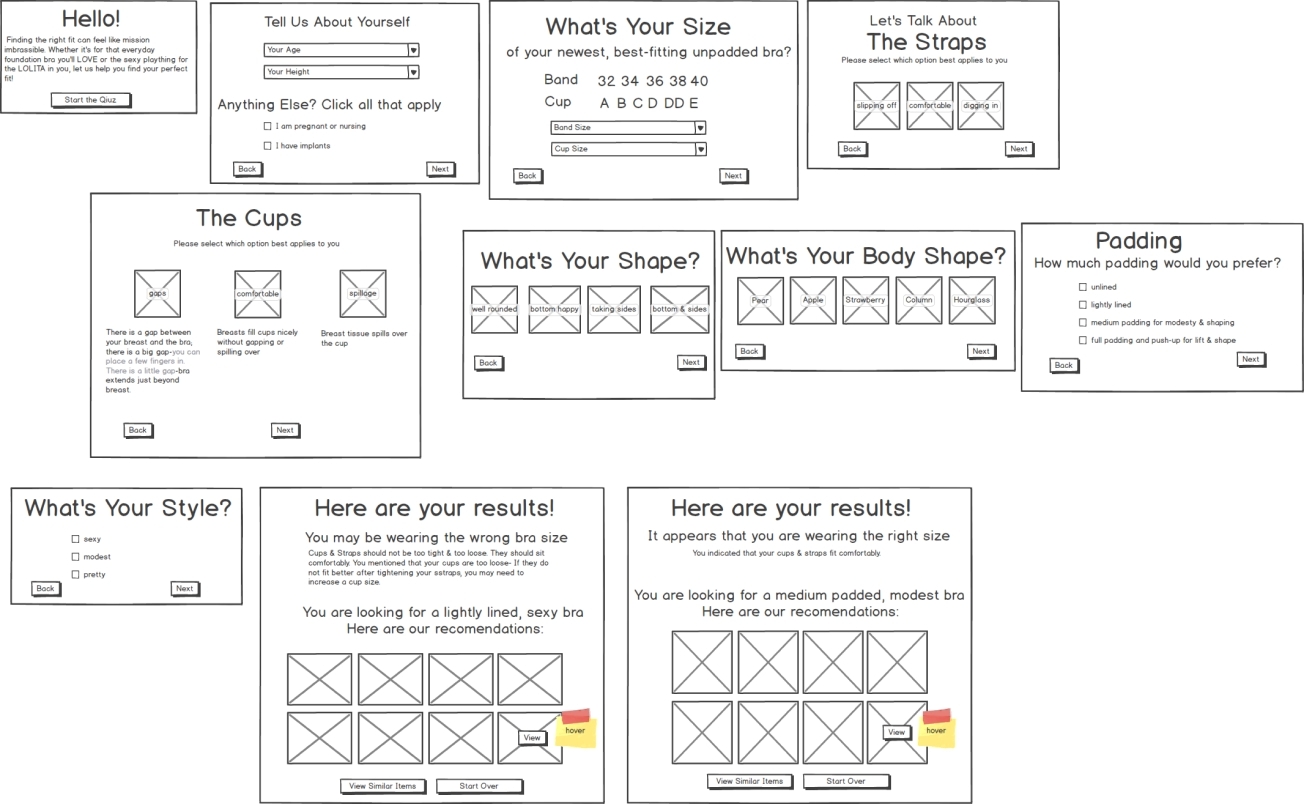 The Bra Quiz - Interface & UX Design
Shorter path-to-purchase with a mobile-friendy UI can help customers find and keep returning to innovative brands.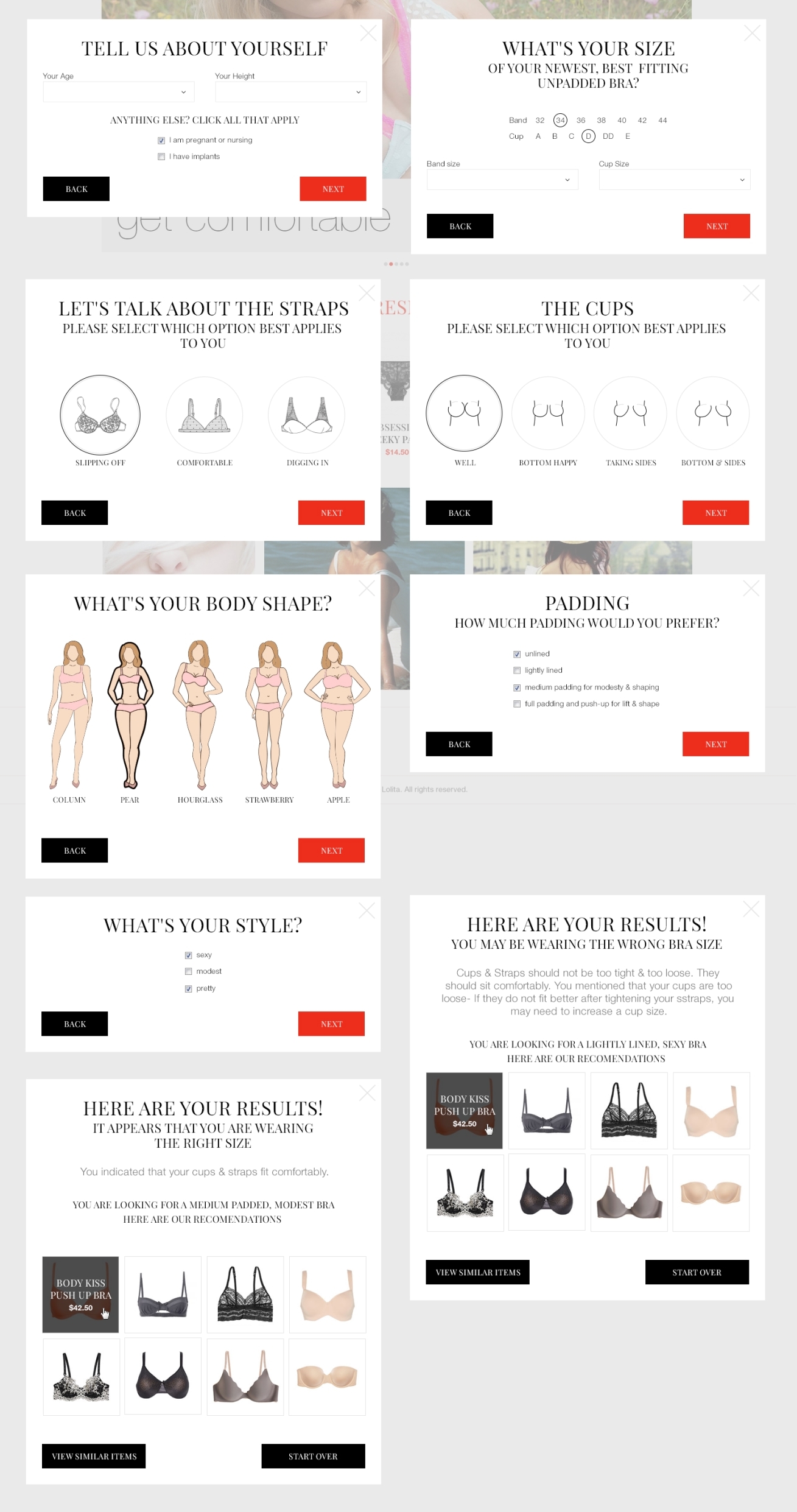 Resonate. Inspire. Fall in Love.
We created compelling social and search ads to increase brand awareness, and grow audiences.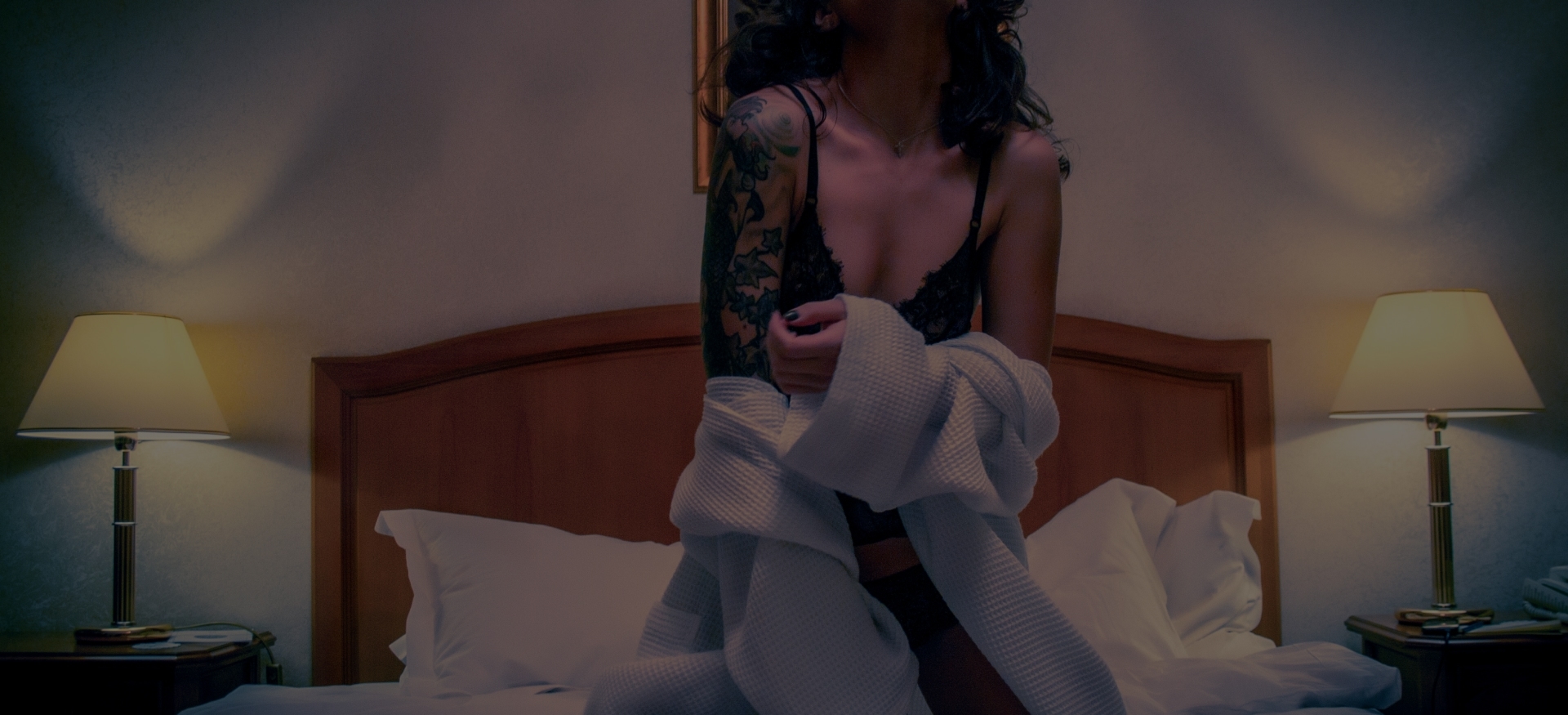 The Result
Goals are currently to hit 7-1 ROAS, boost social media revenue by 76 percent, grow influencer engagement and inspire user generated content to help promote the brands cross-platform.
Get in Touch with Us For Your Next Women-Focused Lingerie Apparel Marketing Project
Contact us