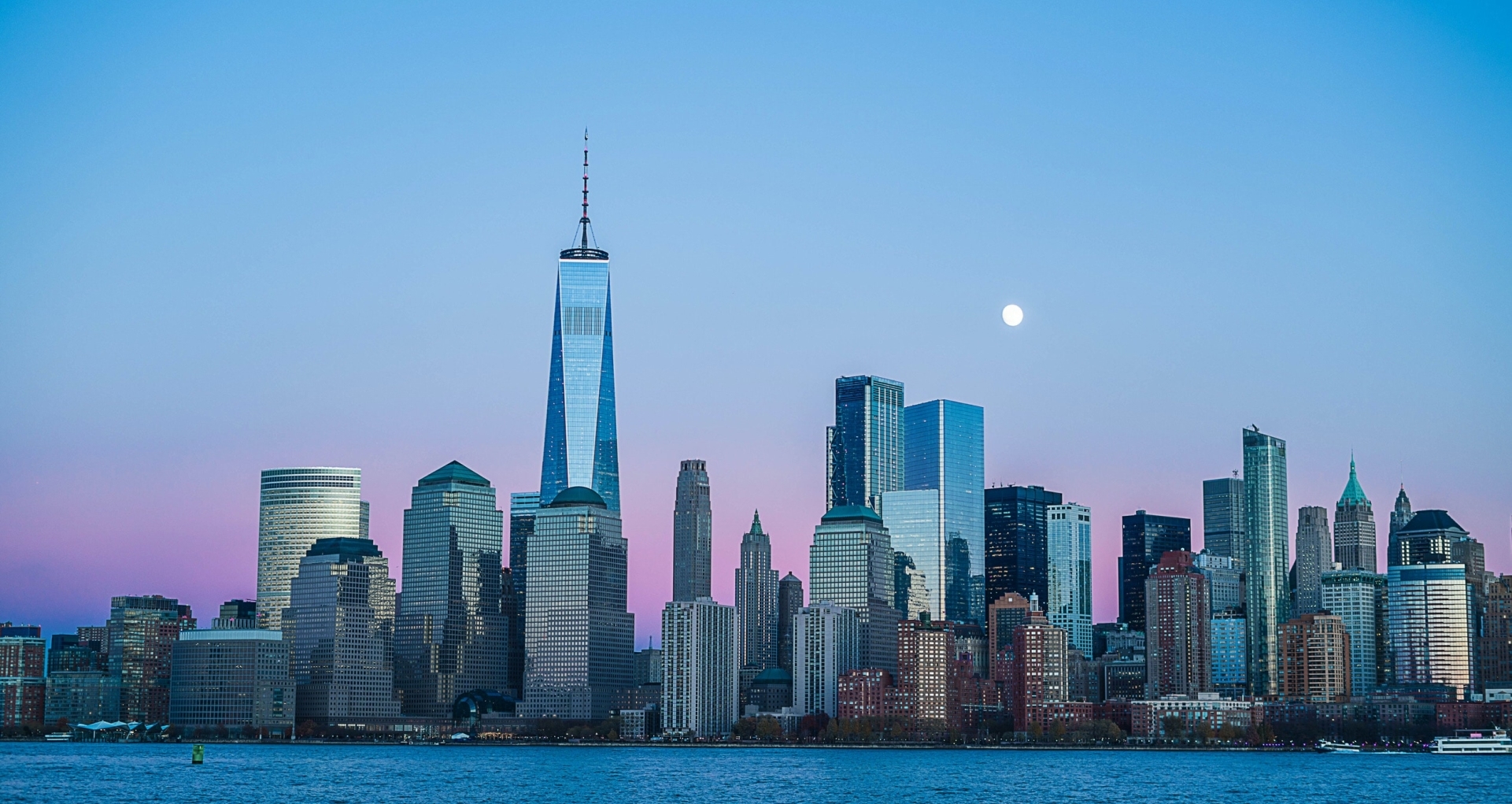 TOP RATED DIGITAL MARKETING AGENCY IN NEW JERSEY
LET'S CHAT.
(with no contracts, no commitments)
Scroll down
01
Brand Strategy & Positioning
Combining forward-looking market segmentation with behavioural analytics along with a better understanding of customers is the future of brands. Rising above the clutter without breaking the bank is how intelligent brands are built in today's challenging economic conditions.
02
Web & Mobile Design and Development
Companies that create exceptional user journeys and experiences set themselves apart from their competitors. From eCommerce to complex membership and marketplace platforms to mobile apps, these tools are essential for a successful business strategy, implementation and consistent growth.
03
Content Creation & Video Production
Evolved real-time marketing and a global content strategy revolve around consumer and data-driven experiences designed to serve the end customer. The magic happens when brands unify creativity and analytics with their content and video marketing to provide exceptional experiences to their customers.
04
Paid Search & Social Marketing
Creating great omnichannel consumer experiences while driving business KPIs and revenue growth are key elements to successful ad campaigns. Highlight your brand's competitive advantage and generate bottom-line value by leveraging unique strategies and creating relevant & entertaining content.
Our New Jersey Digital Marketing Clients Get Results
See all

"It's at times like these that we realize just how important an online presence is for a company! I think we will see the online growth continue well after things are back to normal so it's definitely important to have the right message out there."

Liana Hutcheon
John Mini Distinctive Landscapes

"I could not be happier with your guys work, my company and I feel very fortunate to have had the opportunity to work with you guys up to this point!"
Jason Comer
Husker Commission

Stuart Friedman
NYC SHRM

Socialfix Media exceeded expectations. Feedback looks promising on the recently released videos. Their creative touch supplemented their technical expertise. They deliver high-quality work that's worth the cost. Communication was also seamless. Expect a dedicated team of videographers. Their team is extremely professional and creative. They're excellent with communication and following the timeline. Everything went smooth. Throughout the engagement, I felt that they cared so much because of how much they wanted to please me with the result. While I only worked directly with one person on the video, a bunch of their team was on the emails, which meant that everyone wanted to stay up to date with how the project was going. Their creative details add to the video, making it better than expected.
Dima Ghawi
Dima Ghawi, LLC

Raritan Valley Community College
Golden Harvest Gala 2018
"Hi Terry and Marion, I just saw that the interim website go-Nomadic.com has gone live. Well done to the entire SocialFix team on your excellent, and fast, work on this. I am extremely pleased and know we can build on this initial work to create something special in this industry space. Thanks again for your excellent work - please pass this on to the entire team. Kind regards."
Brendan, Fragomen

"Just a couple hours ago our Facebook page reached a new milestone: 70k likes on our page! We also recently surpassed the 40k follower mark on Instagram and 17k followers on Twitter. Since bringing on our new social media agency Socialfix three months ago and re-dialing our strategy, we've seen dramatic increases in "impressions" – the number of people seeing our KT Tape social media content online – and "engagement" – the amount of likes, comments, and shares. This has been an enormous group effort in collaboration with the athlete/NGB team, the events team, and the design team to generate frequent and engaging content for our core target audience. We have significant plans in the works to continue accelerating this momentum, so look for more exciting content to come.
Taylor West
KT TAPE

"Terry, you have no idea how much this means to me and my MS family!"
Karolina Dehnhard
Budd Larner

May Van Norman
State Theater New Jersey

Dr. Matthew A
Plasticity Brain Centers

Cristina L. Amyot
EnformHR
Socialfix Headquarters - New Jersey Office
99 Grayrock Road, Suite 204, Clinton, NJ 08809
Let's do this!
Connect with one of our digital experts below:
What Are The Benefits of Working with a Top New Jersey Digital Marketing Firm?
Differentiate Your Company Brand
Storytelling can make you memorable and it helps your brand resonate with the very special audience you are looking to chat with. Why not make it special?
Boost Conversion Rates
Breaking down complex topics with easy to digest visuals, engaging animated characters and motion graphics help your audiences make buying decisions.
Engage & Retain Attention
Providing memorable content that deeply resonates with your core audience is a critical component of successful video marketing strategies. We help you do that.
No Limits To Your Vision & Creativity
Showcasing animated videos throughout the entire sales funnel is a great way to harness the power of visual storytelling and help your customers find your services and products.
The only 17 Year Old You Can Trust With Your Marketing
brand architects
Digital Engineers
content developers

Multi-Award Winning New Jersey Digital Marketing Services Since 2005
We mix art, science, engineering, architecture and a bit of magic into every task and every client project. We approach every digital marketing challenge with determination to find solutions in a very fast-paced environment. Our specialty ranges from branding to web design, development, content creation, video production and paid advertising. Take a look at some of our agency services below.
Industries of Focus
New Jersey is a humbling playground for all businesses alike. Our focus and goal over the last 20 years has been to acquire deep knowledge in different verticals where we can apply digital marketing strategies and tactics to exceed client expectations. Check out some of our industries of expertise below.
B2B / Financial Services
Unified thought leadership, platform development & consumer engagement will help your brand position for long-term success. Let's chat on how to better leverage digital.
B2C / Consumer Products
With infinite choices, self-education and social reviews, intelligent brands are stepping forward with a stronger approach to consumer engagement & experience.
Start-Ups & Kickstarters
Hot product launches & crowdfunded projects require a different breed of agency. Rooted in entrepreneurship, we are ready to take on these challenges together.
Food & Beverage
Consumers expect a seamless experience from their favorite brands and your omnichannel strategy should be rock solid! Let's get to work!
Beauty & Fashion
From influencer marketing strategies to eCommerce capabilities, we'll make your brand shine with video, social and mobile-first approach.
Health & Fitness
Visionary brands understand heightened consumer health awareness. We'll help you work in partnership with ambassadors to create extraordinary products and experiences.
Health Care & Medical
Our expertise ranges from employee training to patient and medical device education.
Education & EdTech
Training, tutorials and educational series are an effective way to unpack complicated topics and ideas.
Technology
Demo videos, data visualization, product explainers, customer service and FAQ animated videos are great for your ROI.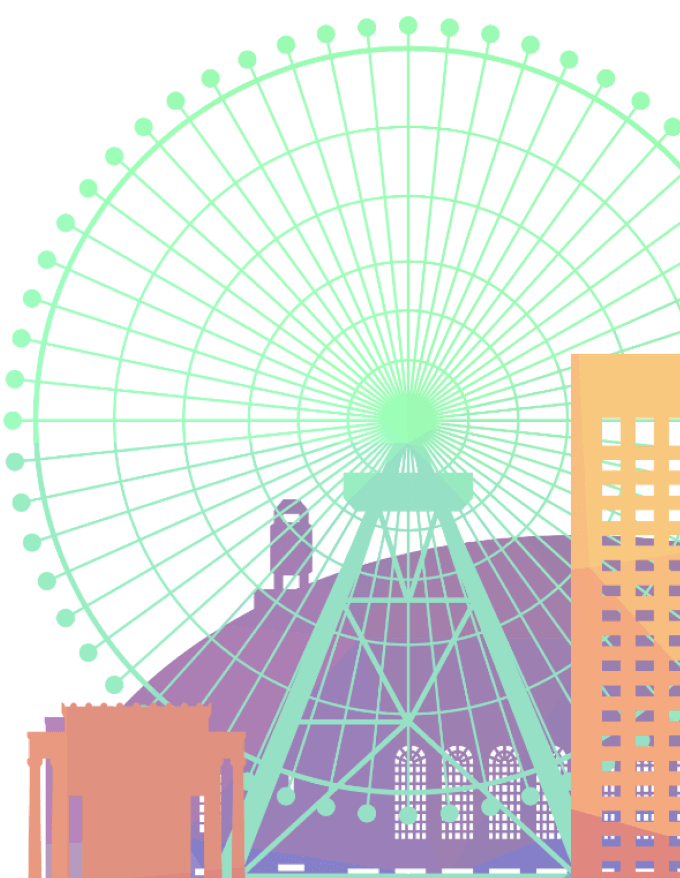 Your New Jersey Digital Marketing Firm
The Garden State. The Diner Capital of the World. From outstanding food and a myriad of entertainment venues to beautiful sandy beaches and seaside gateways, there is plenty to like in New Jersey. A place where innovation and ingenuity flourish. The home of Thomas Edison, Albert Einstein, and John Stevens, Jew Jersey is a place where diverse talent and businesses can prosper. From the suburbs of NYC to the Jersey Shore and all the way down to Atlantic City, we help businesses build digital trust.
Featured Digital Marketing Projects in New Jersey
Working with us means every project detail is planned from the very beginning. You can rely on us to think of everything and ensure we provide you with the highest level of expertise, thought leadership, guidance and experience.
See all projects
Multi-Award Winning Digital Agency Trusted by New Jersey Industry Leaders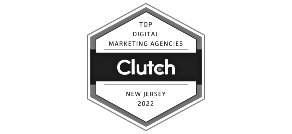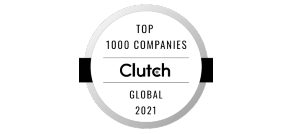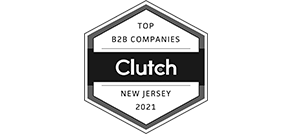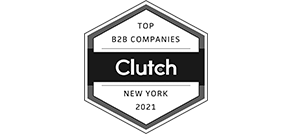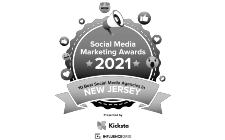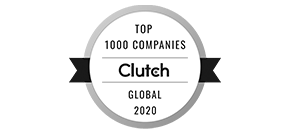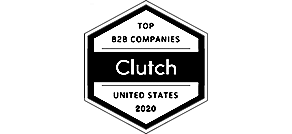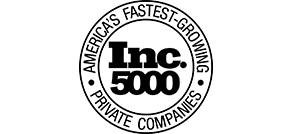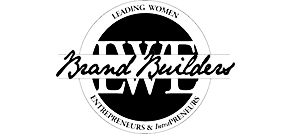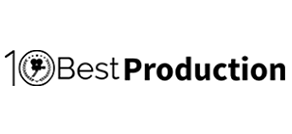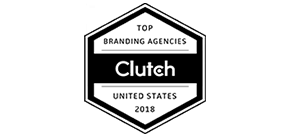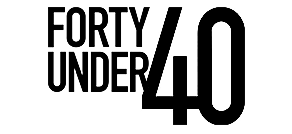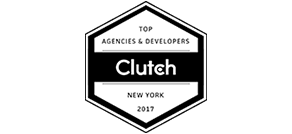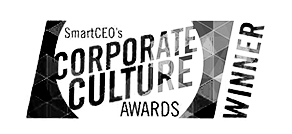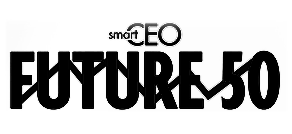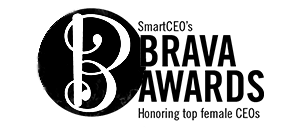 BEST RATED NEW JERSEY DIGITAL MARKETING FIRM FAQ's
What is a digital agency?
A digital marketing agency is a collective of experts who specialize in digital disciplines or practice areas such as branding, logo design, web design, video production, PPC, SEO and more – all under one roof. There are many benefits to hiring a digital agency such as quick ramp up for your brand without needing to hire in-house professionals and mindshare with industry experts who have years of client experience. If you have a project you would like to chat about, please reach out to us here.
What are the main services of digital marketing agencies?
All agencies are different and some have specific specialties or areas of focus. Socialfix is a full-service agency which specializes in branding, logo designs, company naming, website design and development, video production, content creation, PPC and SEO. If you have a project you would like to chat about, please reach out to us here.
What are the advantages of working with a digital marketing agency?
There are many benefits to working with a digital marketing agency. Here are just a few:
Results-oriented approach to strategic planning and execution of marketing campaigns
Team of professionals with experience in many industries including B2B, B2C and D2C
Often more cost effective than hiring in-house professionals
Streamlined processes
Frequent and transparent communication
How to select the best digital marketing agency for your business?
While we cannot say what makes one agency "better" than another, we believe that selecting the best digital marketing agency for your business really comes down to who you feel the most connected with and confident in as a team. You will be working and collaborating with your chosen agency very closely on a regular basis so the people you will be working with are an important factor in the decision-making process.
What is a digital marketing plan?
A digital marketing plan in its simplest form is a plan for the activities, initiatives, and digital channels that will help you achieve your marketing goals for your business. This is a necessary step prior to developing a strategy as it tells us when and what will be done.
How do I create a digital marketing strategy for my business?
A critical aspect to creating an effective digital marketing strategy for your business is to first clearly identify who you are, what you do, who you are speaking to, and how that will be communicated through your campaigns. Once you have those key factors covered, the next most important step is to identify your goals and objectives. Here are a few questions we recommend asking yourself:
Is there currently a digital presence for my business?
What does that presence say about my business?
What are the marketing goals and why?
If goals are sales oriented, how many conversions will be needed monthly, quarterly, annually to break even? To become profitable?
How will success be measured? (KPIs)
What are the expectations for each KPI?
Lastly, if you do not currently have in-house staff to effectively develop and execute a marketing strategy based on these important aspects of your business, we recommend working with a team of digital marketing professionals who can make informed recommendations and decisions that align with your goals.
What is an integrated digital marketing strategy?
An integrated marketing strategy is a holistic approach to delivering the same unified message across all of your digital channels. This provides your customers with a sense of consistency and establishes trust in your brand knowing that they can always anticipate a cohesive experience no matter where they interact with you. While your message may be unified, your approach for each channel may be tailored to who is interacting with you or the type of content that performs best.
Does Socialfix do digital marketing for B2B companies?
Yes. Actually, the majority of our customers are B2B or have a B2B arm of their business. Some examples of the B2B industries we have worked in include industrial manufacturing, service providers, employer wellness programs, SaaS, fashion, talent recruitment and more.
Does Socialfix do digital marketing for dentists?
We do a lot of smiling around here with our clients, so the importance of dentistry is something we do not take lightly. Some of the clients we have worked with in the dental industry are children's dental clinics and orthodontic practices, each with specializations in unique patented approaches to keeping smiles straight and healthy.
Does Socialfix do digital marketing for healthcare?
We have had the pleasure of working with many healthcare companies ranging from small one-person medtech brands to local neuroplasticity and neurorehabilitation clinics to nationally recognized nonprofit healthcare organizations and everything in between.
Does Socialfix do digital marketing for product launches?
We love product launches and are thrilled when we get the opportunity to work with a client that is getting ready to go to market!
Launching a new product is an exciting time and our goal as a digital marketing agency is to help our clients achieve their desired result, whether this is their first product or they have an existing full lineup. The difference between successful launches and those that tend to flop early on is preparation, flexibility, and scalability, so prior to actively marketing, it is important to consider a few things:
What is the problem you are trying to solve?
How will you position yourself in your market?
Is there a demand for your product?
Have you run any focus groups or asked friends, family, or colleagues for their feedback on the product?
Who is your target audience?
What if your target audience differs from the audience that responds to you product?
What are both successful and unsuccessful competitors doing?
Where do they traditionally market their products?
How will you measure success and monitor feedback?
How will that feedback realistically be implemented?
Once those questions have been considered thoroughly, the next step is to create a launch plan and marketing strategy. If you have a product that you are launching and are interested in speaking with us, please contact us here.
Does Socialfix do digital marketing for nonprofits?
The nonprofit space is near and dear to our hearts and we have been honored to do digital marketing for nonprofit organizations that have incredible missions like finding a cure for Multiple sclerosis and pediatric cancer, raising awareness for benefits of voting independently, fostering love for the Arts, education, strengthening religious faiths, and so many more.
Does Socialfix do digital marketing for real estate?
Absolutely. We have experience working in various areas of the real estate industry, including retail, commercial, residential, rentals, property management, tenant and property law, and crowdfunding. Through our experience, we have found that marketing for real estate requires a unique and tailored approach depending on what area of the industry your business is, the size of your business, and competitive presence in the space.
Does Socialfix do digital marketing for SaaS companies?
Yes. Our backbone is in technology and computer science, so SaaS is a space that we really enjoy working in. Some of our experience includes endpoint cybersecurity, cloud-based risk management and compliance, AI software for accounting risk assessment and expense auditing, energy management, ERP systems, and more.
Does Socialfix do digital marketing for startups?
As a startup ourselves almost 17 years ago, we learned through experience that there is a uniqueness to digital marketing for startup brands. Focusing on getting to market as quickly as possible while growing awareness and revenue and proving results and scalability for investors and interested partners is a challenge we do not shy away from.
Does Socialfix do digital marketing for brand awareness?
Brand awareness is at the center of almost every digital marketing campaign because it is the first step in any marketing funnel (traditional, ABM, or otherwise) and ultimately means that we are developing a strategy to create a memorable impression in the minds of your target customers about your brand and the products or services that your business offers.
Does Socialfix do digital marketing for educational institutions?
Education as a whole is very important here at Socialfix. We believe that education and continuous learning are vital to honing skills and progressing, which is why we feel so passionately about digital marketing for educational institutions. We have worked with some high profile top universities in the country, trade programs, K-12 educational districts, early childhood development institutions, and facilities that educate, nurture, and support autistic children through tailored behavioral therapies.
Does Socialfix do digital marketing for automotive industry?
Digital marketing for the automotive industry is similar to that of real estate whereas it is not only about marketing the products or vehicles, but also marketing the dealers, manufacturers, and brands. Our automotive digital marketing experience includes working with brands that manufacture and sell carbon fiber composite wheels, dealership groups and local dealers, automotive nonprofit organizations, unique first ever in their category products for electric vehicles, and more.
Do I need to do digital marketing to increase my sales?
Although it is certainly possible to increase sales without digital marketing, the future is online and it is becoming increasingly more important to build and maintain a digital presence and establish an online community with your target customer audiences.
When making a decision to work or purchase from a company (even if that purchase or relationship is offline), your customers, investors, partners and other audiences will most likely try to find any information they can about your business online before ever reaching out to you.
Digital marketing is also an effective way to drive more traffic to your website, which in turn builds awareness of your brand and reasserts your position in your market.
If you are interested in chatting with us about digital marketing for your business, please reach out to us here.
What is the difference between digital marketing vs traditional marketing?
The difference between digital marketing and traditional marketing is the medium and channels that are used to communicate a message about your brand to your target audiences. Traditional marketing usually includes print advertising, OOH (Out of Home – i.e. billboards, subways, ferries, etc), magazines, direct mailings, broadcast advertising, and more while digital marketing includes any type of marketing that is conducted and published online. Some examples of digital marketing are:
Brand Strategy, Positioning & Development
Web Design Development
Mobile App Development
Video Animation Production
Top Rated Video & TV Production
Social Media & Growth Hacking
Content Development & Creation
Top-Rated SEO Campaigns
Podcast Production & Marketing
ABM Lead Generation
Crowdfunding Video Production
Crowdfunding Campaigns
PR & Influencer Marketing
Paid Search & Social Campaigns
CRM, ERP, POS+ Integrations
Print & Visual Design
Website & App Maintenance
Website & App Hosting
Trade Shows & Conferences
Conversion Optimization
Should my digital marketing strategy include Amazon?
Every business's marketing strategy is unique, therefore, the channels we might recommend for you to market your brand on are based on your industry, market, target audience, marketing goals, needs, and requirements. For many brands, there is a lot of competition on Amazon and one of the largest challenges is positioning your product(s) in a way that stands out and attracts attention in an otherwise saturated marketplace. When planned and implemented strategically and purposefully, Amazon can be a great conduit for an additional revenue stream but should often not be relied on for a sole source of revenue.
Should my digital marketing strategy include YouTube?
YouTube is a hub for content creators to publish their videos about different topics and has become synonymous with video advertising and longform video content. Although not every type of business should market or advertise on YouTube, there are certainly benefits to doing so if your brand is a good fit for the platform's audience. Content on the platform can vary from serious and educational to humorous and lighthearted to entertaining and fun, so it is important to identify your brand voice and whether your audience spends their time on YouTube.
Should my digital marketing strategy include video marketing and animations?
Here at Socialfix, we believe that "Content is King/Queen"! We strongly recommend unique and engaging content as an integral part of any well-rounded digital marketing campaign strategy. Storytelling through video marketing is a powerful way to connect with your audience by telling a story that is relatable and instills an emotional connection while presenting your company, brand, product, or service as the solution to their pain points. Here is a look at just a few of the videos we have produced for our clients.
In addition to live action video, animations are a fantastic way to communicate complex messages in a short period of time while still being engaging and interesting. Animations are not what they used to be and there are so many ways to create polished and professional animated videos with or without avatars. If you are interested in learning more about our animation capabilities, check out some of our examples here.
See More
Let's do this!
Connect with one of our digital marketing experts below:
What are the top digital marketing strategies for 2022?
Find out which digital tactics and strategies are best for your business
Despite the headwinds created by the ongoing pandemic, global economic recovery is gaining some momentum, and hopefully brands will be better positioned to uncover opportunity. But what would be the best way to invest in growth?
To confidently navigate through the global crisis, businesses need to pay attention to technology advances and shifts in consumer behavior and media consumption that are set to last. Marketers eager to identify opportunity areas for business in 2022 can try these promising digital marketing strategies: personalization, chatbots, interactive video, augmented and VR, and interactive video.
Personalization
In digital marketing, personalization is the process of knowing the interests, preferences, needs, and pain points of prospects and existing customers. Companies can use consumer data to personalize their product search, offers, web content, and marketing messages to bring more connected experiences to life. As customers are more informed and becoming more sophisticated, they are increasingly in charge of their brand interactions. Technologies like geotargeting, in-box personalization, mobile inbox, and Multimedia Messaging Service are the next frontier for brands.
Chatbots
A 2021 survey by PwC shows that 54 percent of US businesses are accelerating their AI adoption plans. There are good reasons for this shift in focus. AI enables brands to innovate their products, achieve productivity and efficiency gains, and deliver better customer experience. Chatbots, in particular, offer contextual, AI-driven support and allow brands to gain valuable insights into consumer behavior and motivation.
Interactive Video
Interactive video content offers users greater choice and personalized experiences and takes engagement one step further. In fact, a Wizowl survey reveals that interactivity outperforms linear video when it comes to dwell time, engagement, and ROI. The majority of participants (78 percent) reported higher engagement levels and success with interactive video. According to the survey, interactive content can be successfully used in areas such as customer education, teaching, and outreach.
Augmented and VR
Augmented, mixed, and virtual technology are set to transform digital marketing, enabling brands to bridge the gap between illusion and reality and experience and action. Augmented reality and VR combine virtual and real elements and allow businesses to create unique, immersive experiences. There are a number of applications for businesses to look into, including virtual room tours, test drives, and personalized ad experiences.
Voice Search/Sonic Search
The rapid adoption of voice-enabled technologies is changing the way brands communicate with customers. Voice search offers benefits such as convenience, multilingual abilities, and speed and includes everything, from simple chatbots to Google Assistant, Alexa, and Siri.
Inclusivity
In 2022 and moving forward, brands will need to adopt a proactive approach to diversity and inclusion and promote a culture of respect, acceptance, and positive social change. For businesses, this also means delivering messages that reflect the whole spectrum of values and meanings, without leaving anyone out.
Working with Digital Marketing Agencies
There are many benefits to working with digital marketing agencies: they stay on top of trends, offer expert guidance, and use advanced analytics and content research capabilities to help businesses reach their marketing objectives. A growing number of companies are turning to digital marketing agencies to engage with customers across online channels like mobile apps, email, websites, and social media.
Going Forward
From interactive video overtaking digital channels to augmented reality becoming more widely available and commonplace, the digital marketing landscape is constantly evolving, making it almost impossible to predict what the future holds when it comes to opportunities. On one hand, the future of the digital experience lies in technologies such as artificial intelligence, machine learning, the Internet of Things, and big data. On the other, it is essential for brands to realize that they need to be more human to develop stronger bonds with online audiences.
New Jersey Digital Marketing Strategy Agency Services
Need an Experienced Agency in New Jersey?
Request a free proposal from our digital marketing experts today.