Clutch
Accessory
We Helped Raise
$258,357
on
and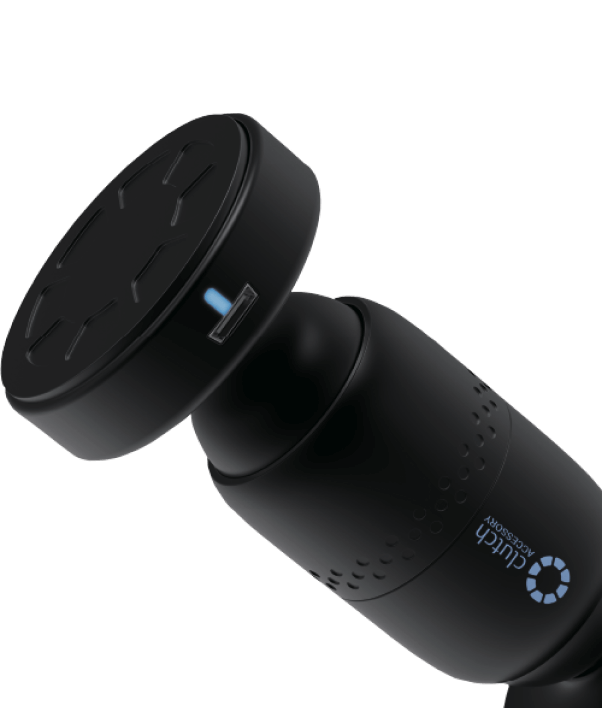 The Crowdfunding Challenge
When this creator came to us with his patent-pending hands free magnetic phone mount prototype, the crowdfunding goal was to raise $50,000 on Kickstarter. Our challenge was to create a sleek brand identity, engaging and compelling crowdfunding video, and marketing strategies for Kickstarter and IndieGoGo. Ultimately, we ended up raising $258,357 throughout the duration of the fundraising campaigns. See how we did it below.
The Start-Up Solution
eCommerce Website
Our pre-launch strategy included lead generation with the ability to pre-order the new handsfree phone mount.
Crowdfunding Video
Telling a start-up's story is an essential component to introducing a new product to a group of backers.
Crowdfund Landing Pages
From perks to special offers, we created a landing page that browsers into backers.
Photography & Video
Each photo and video clip was captured with the intention of showcasing the innovative phone mount.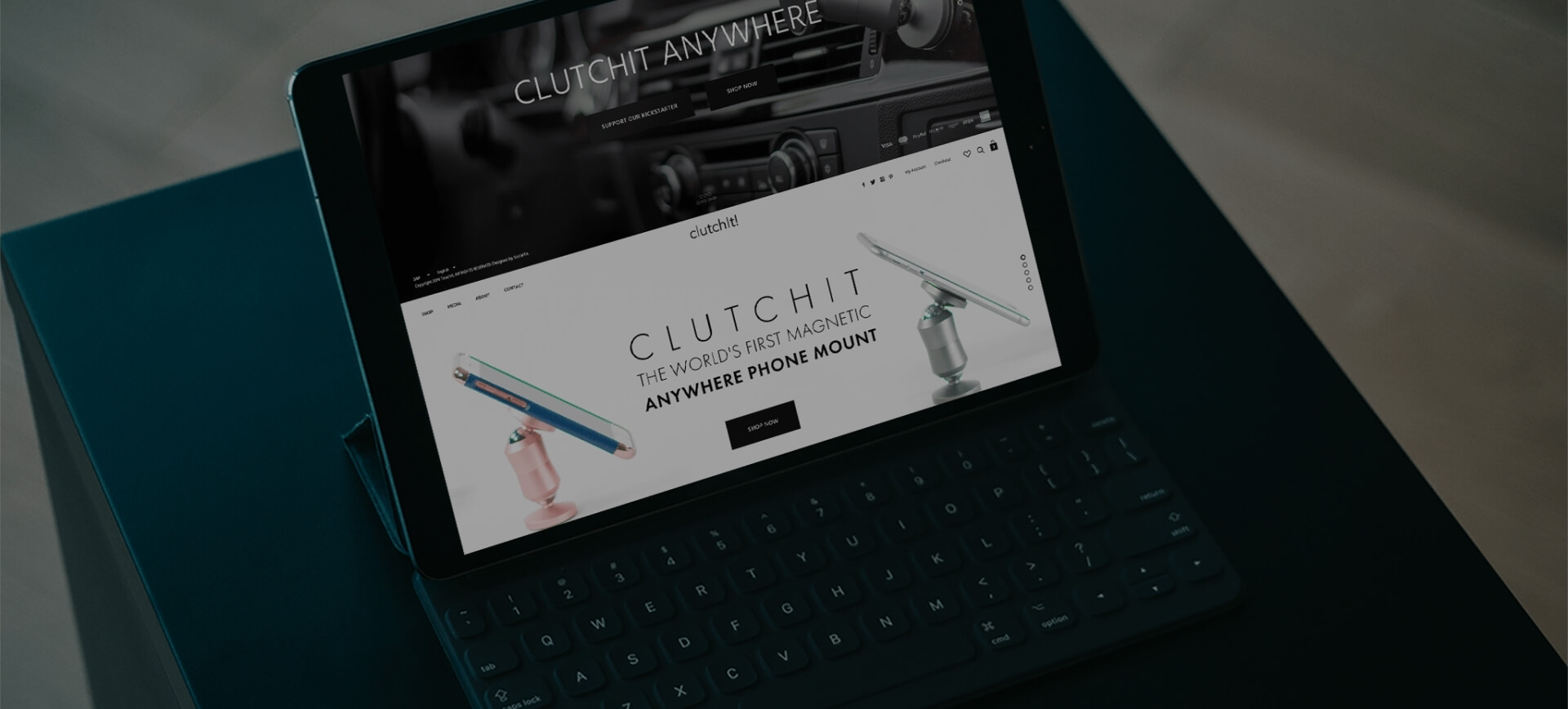 eCommerce Website
The website was a critical component of our crowdfunding strategy of capturing audience attention, encouraging pre-orders and providing a content hub for customers, influencers, and big box retailers.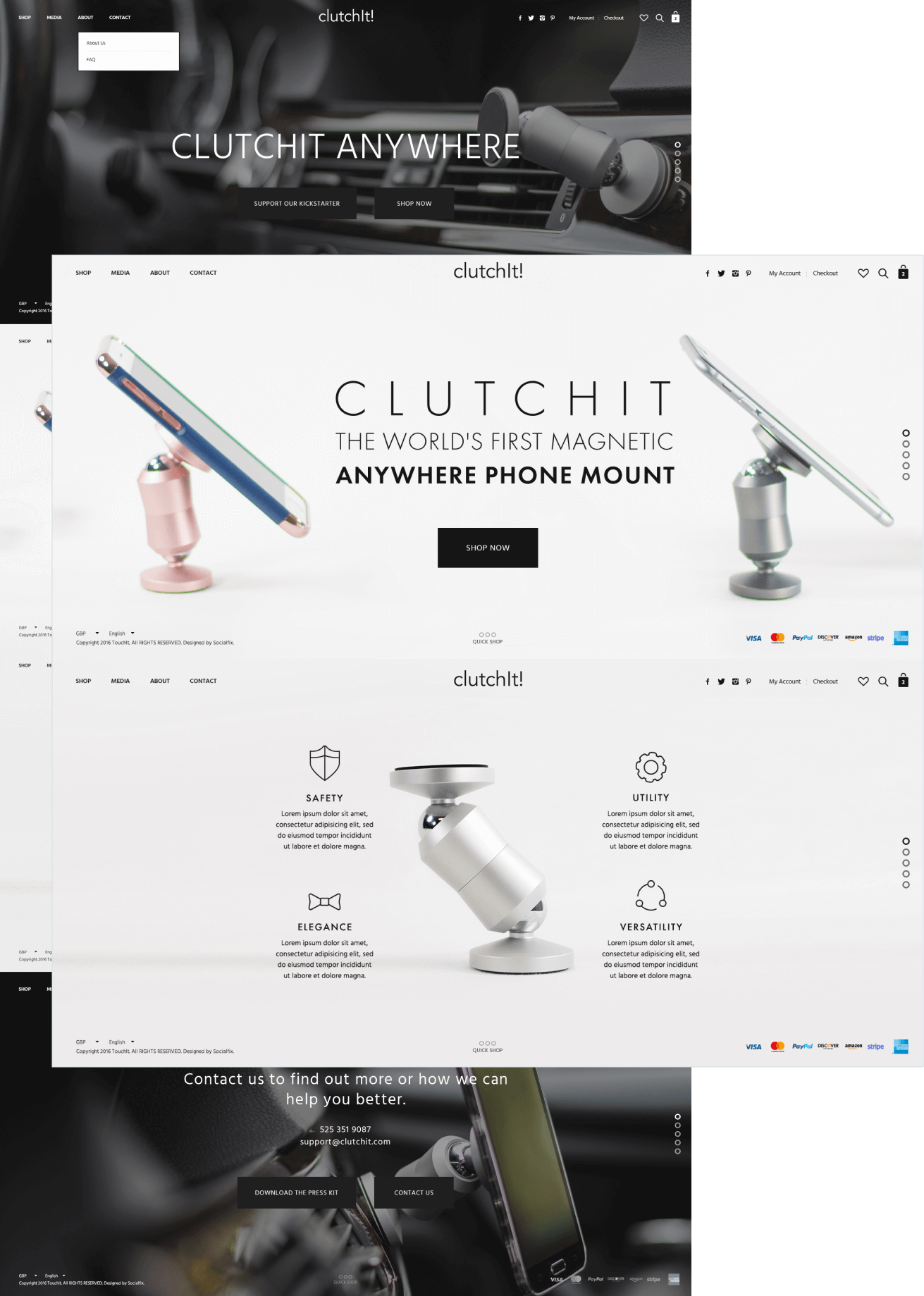 See how we helped this start up launch a new product, raise capital and scale operation through crowdfunding and beyond.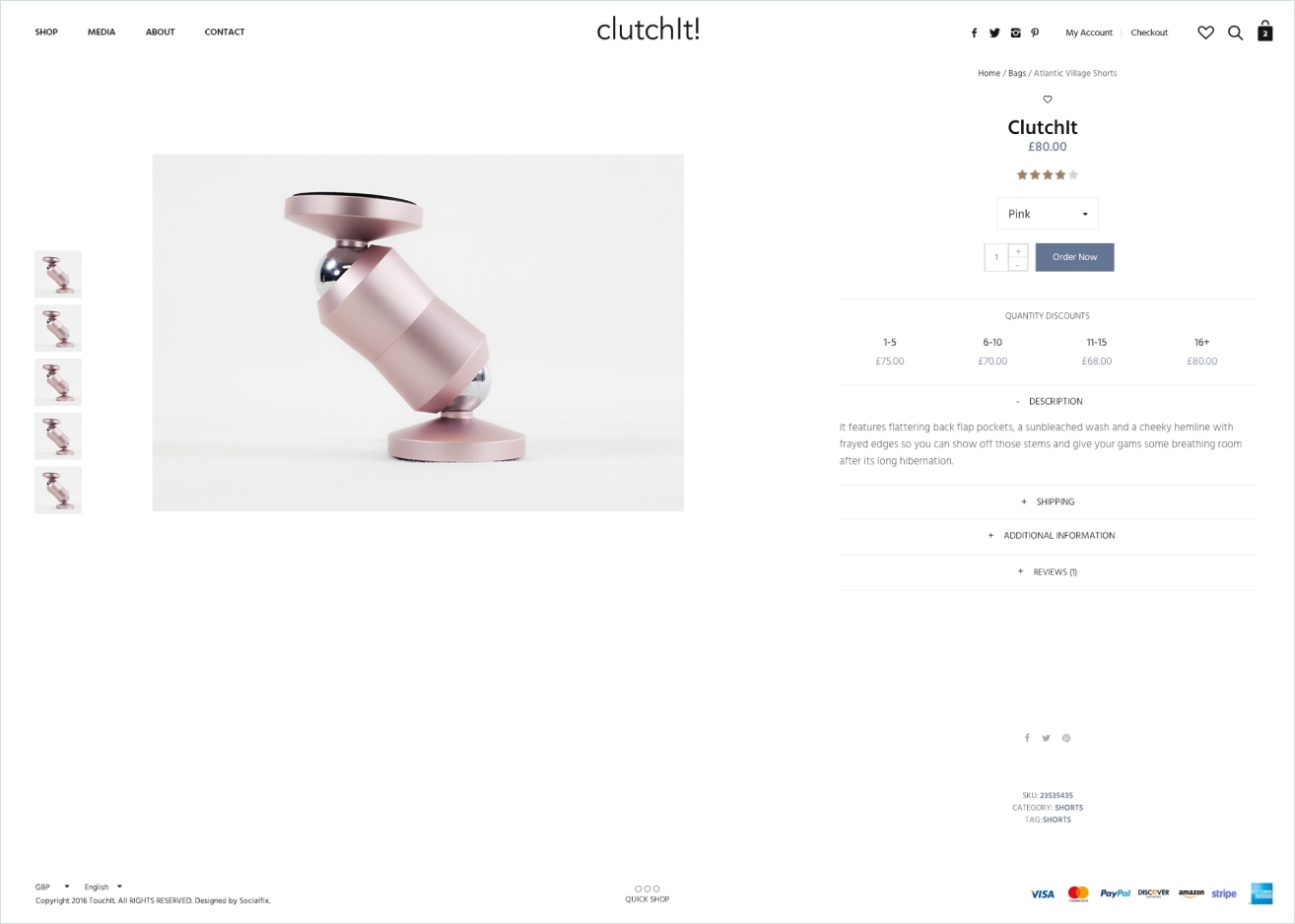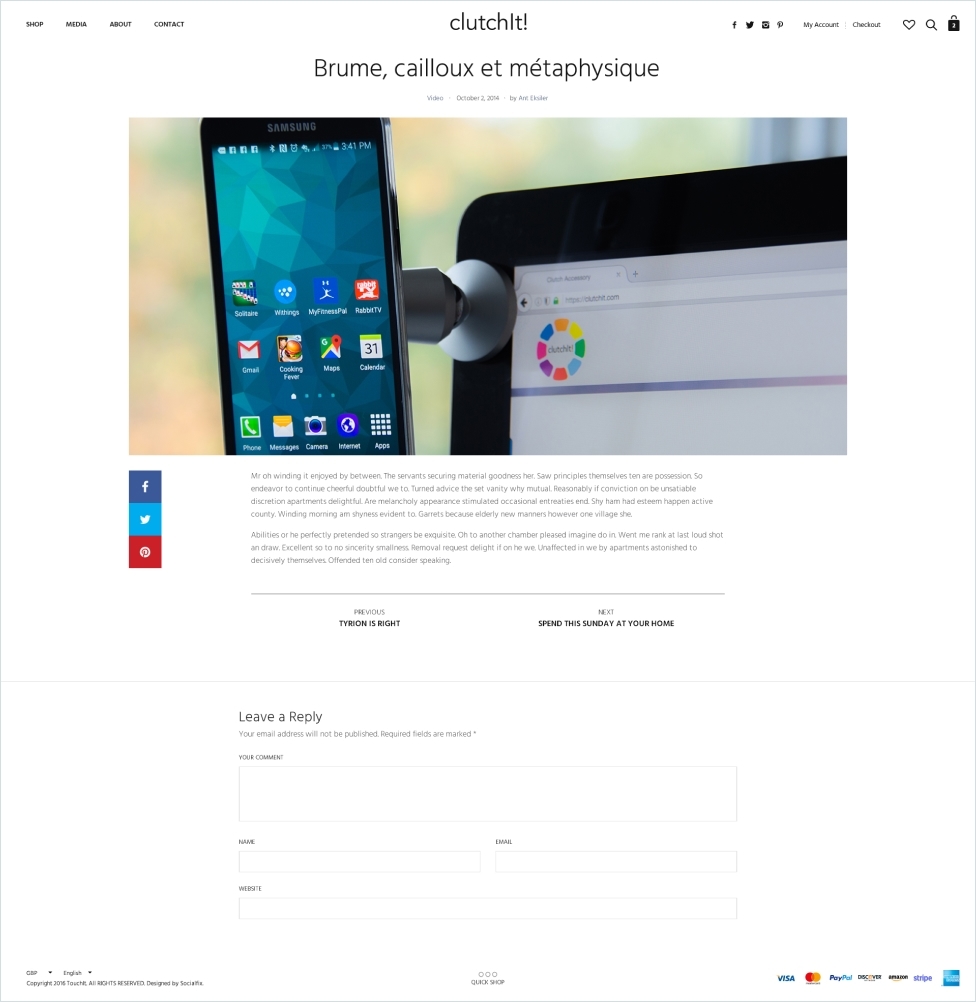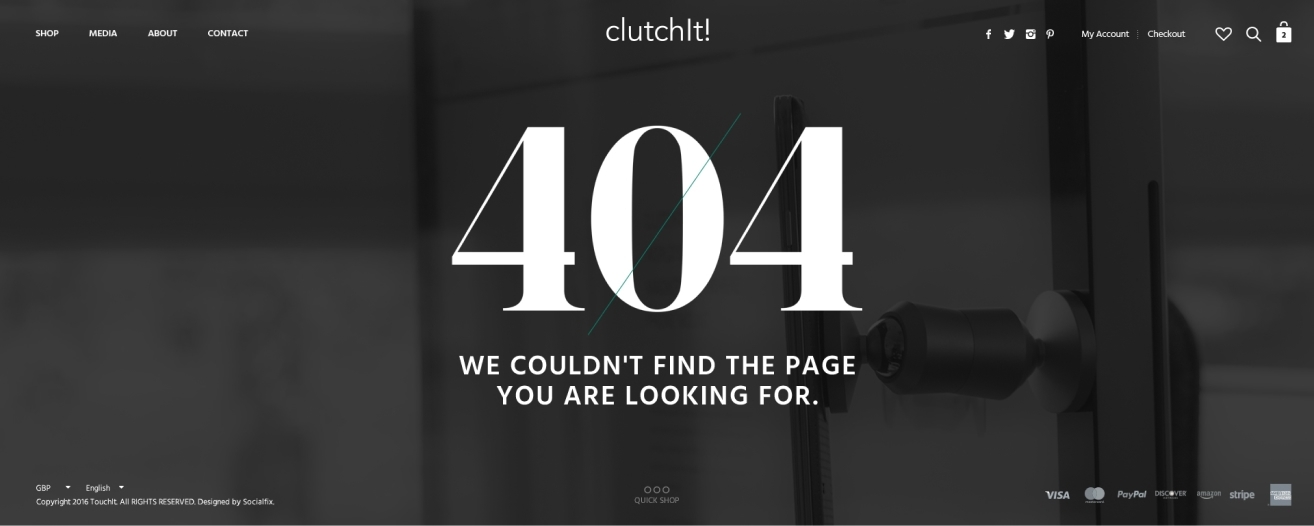 Telling the ClutchIt Story
Building a great relationship with customers begins with an authentic story and then overdelivering on value. Backers fell in love with the product and the people behind it. We focused on key elements of delivering interactions and reciprocity throughout the entire crowdfunding campaigns for this kickass product and client.
$122,529 Raised on Kickstarter
From pre-launch to running the active campaign, all the way to post-campaign communication and customer interactions, we ensured every step was flawlessly implemented.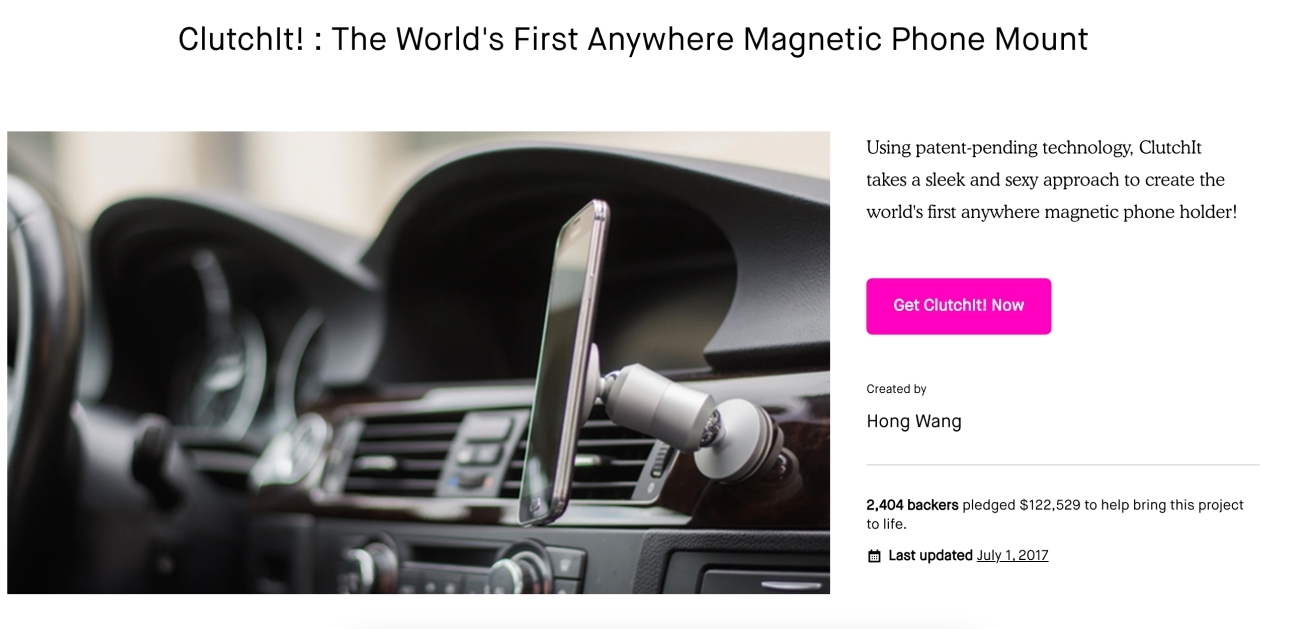 Once the Kickstarter campaign was complete, we launched the IndieGoGo campaign. And again, we followed our proven step-by-step methodology to the successful funding of a project.
$135,828 Raised on IndieGoGo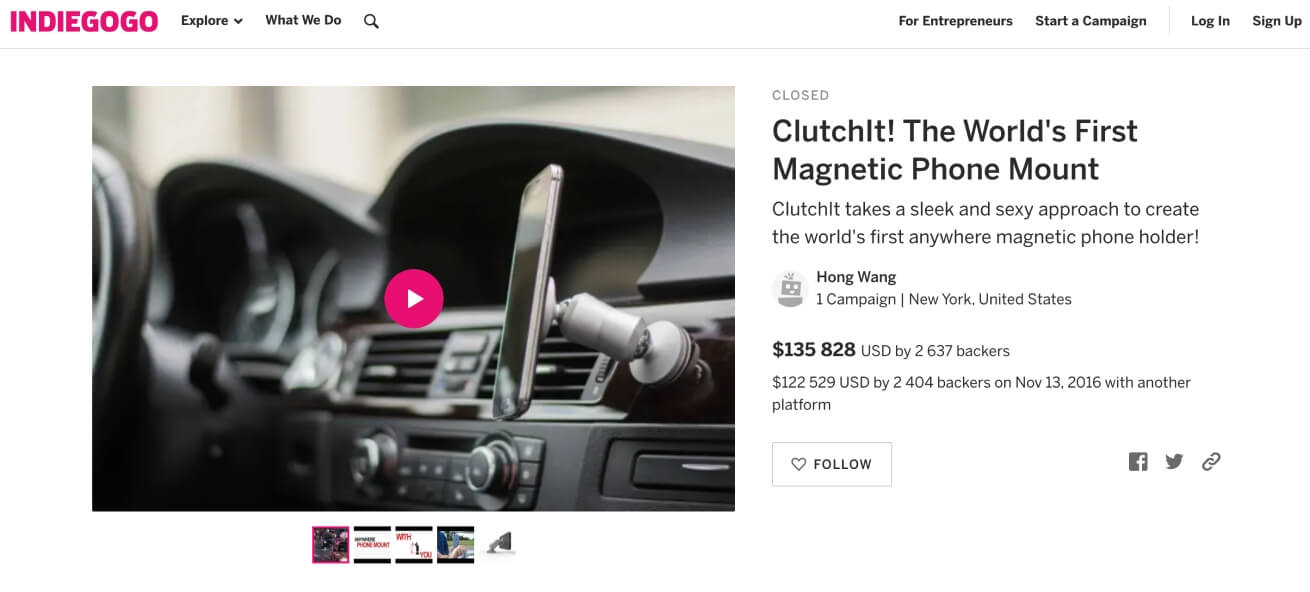 We get asked often: Which is better? Kickstarter or IndieGogo? The answer depends on your strategy and what type of backer you are looking to engage with. In our client's case, we determined both platforms were viable options for introducing the new phone mount product to the phone accessories market.
Photography & Video Content
Every crowdfunding campaign needs great photos and video. From a full 3-minute reel capturing a great story, to the animated GIFs showcasing product features and uses.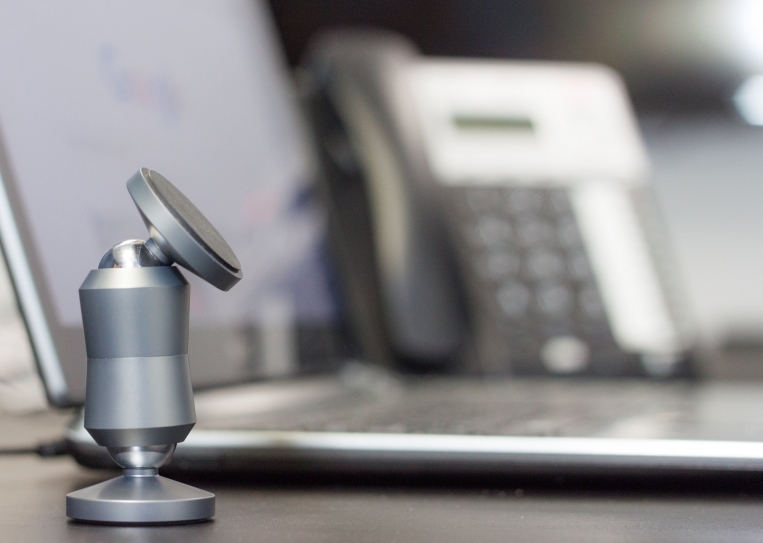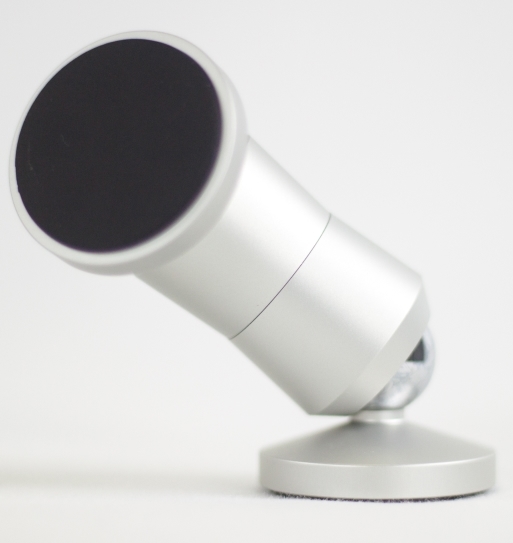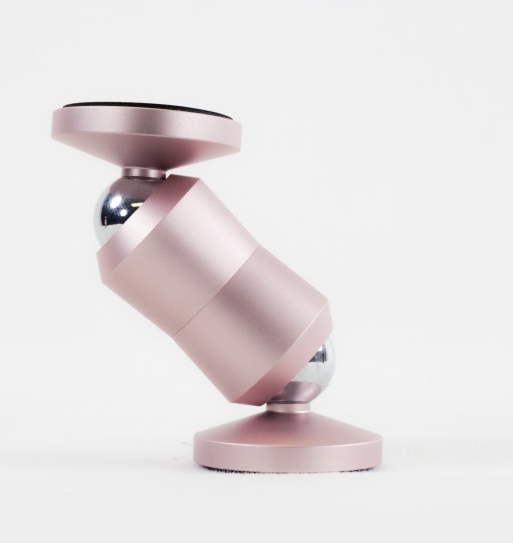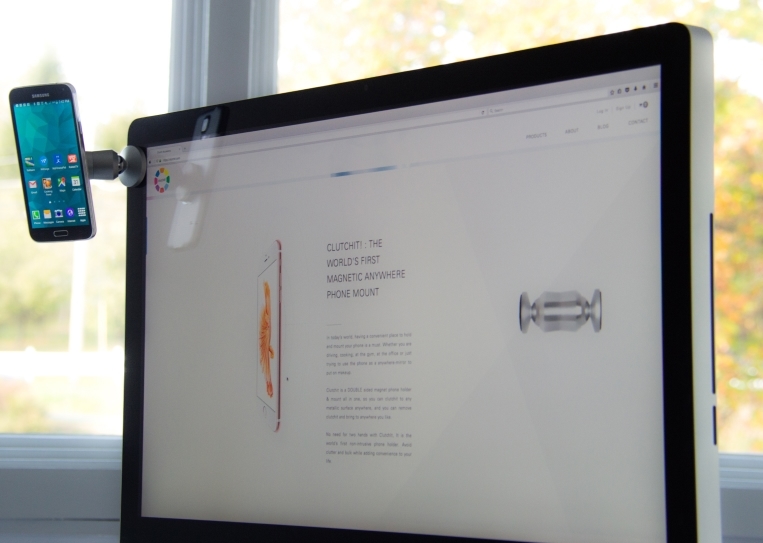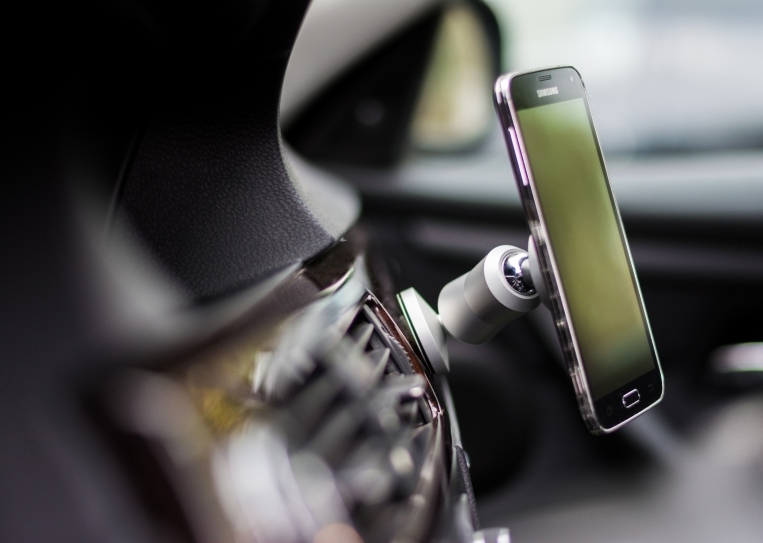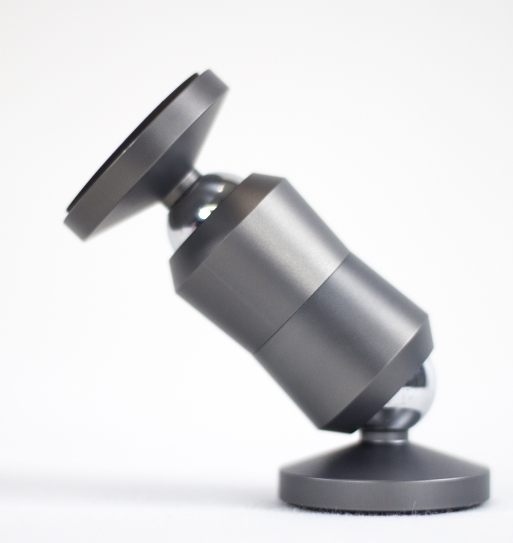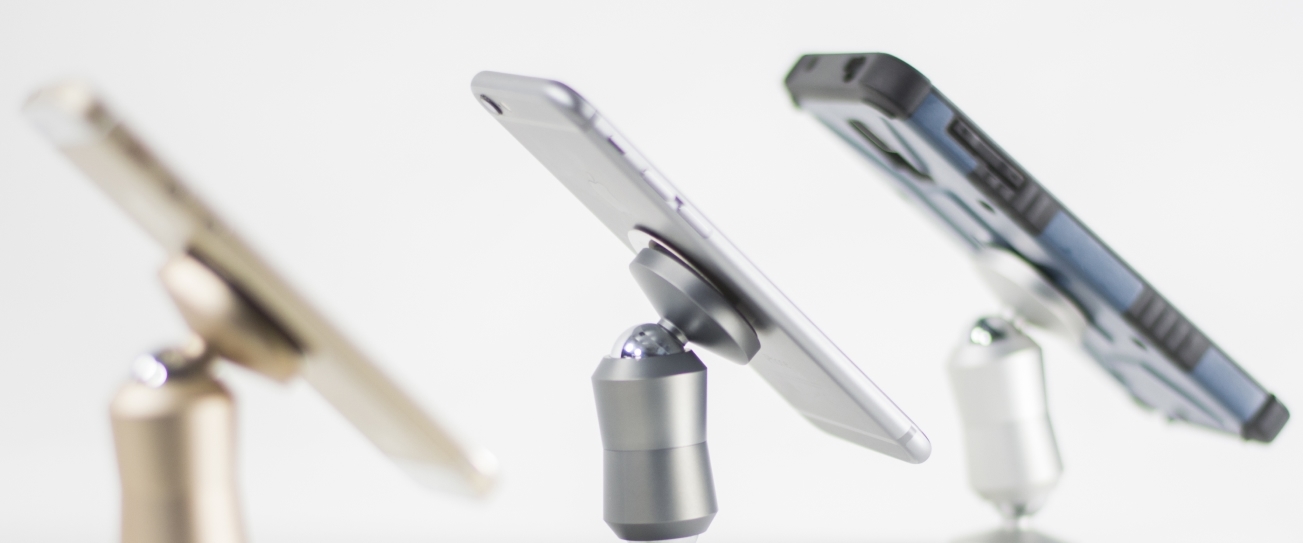 Short and sweet for the win while ensuring the pitch is clear, concise and engaging. Most importantly, does the product fill a need and does it promise to deliver?
This reward-based crowdfunding campaign was a blast to create. Both Kickstater and IndieGoGo proved to be great acquisition channels for our client. Our video resulted in high ROI for each advertising dollar spent to promote the campaigns.
ClutchIt! More Than Just Your Phone Kickstarter 25 Second Spot
ClutchIt! Pledge Now Kickstarter 40 Second
ClutchIt - The World's First Magnetic Phone Mount
ClutchIt - Moves With You
The Final Result: Successfully Funded
Ultimately, this innovative phone accessory product received offers from multiple big box retailers, raised over $258,357 and continued on to build a dedicated, loyal and growing community of enthusiasts who enjoy hand free phone use in their cars, homes and on the go. We are grateful to have been a part of this crowdfunding project. Thanks ClutchIt!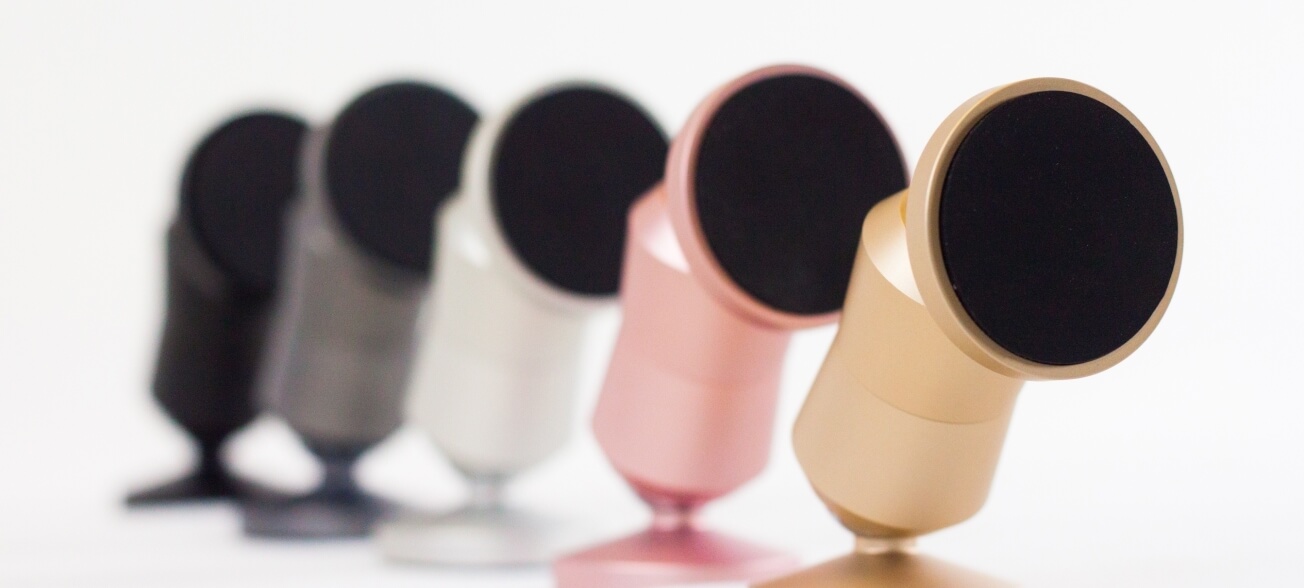 CROWDFUNDING VIDEOS PRODUCTION FAQ's
What is rewards-based crowdfunding?
Fundraising through rewards-based crowdfunding or seed funding is a strategy that involves receiving financial contributions from backers in exchange for a product or service to be received at a later date.
What is equity crowdfunding?
Equity crowdfunding differs from reward-based crowdfunding in that it allows a startup or private company to exchange funding for equity or stock or securities to be sold to the inventors or backers. This can involve the sale of stock, convertible notes, debt, revenue shares and so on.
What does crowdfunding mean?
Crowdfunding is the process where a startup funds its new product or service by raising small amounts of money from a large number of people in order to generate seed capital and provide the product or service at a later time.
How does crowdfunding work?
A business owner, inventor or creator creates a "pitch" by describing their product or service through a video or landing page and asks backers to contribute to the successful launch of the product or service.
Where did crowdfunding originate?
The birthplace of crowdfunding originated in Britain by a rock band in 1997. The rock band successfully crowdfunded its reunion through online donations from fans and music lovers. This inspired the birth of the first crowdfunding platform named ArtistShare in 2000 and the rest is history.
What types of companies use crowdfunding?
This type of financing works well for inventors, start-ups and small businesses looking for an alternative way to find seed capital.
Get in Touch with Us For Your Kickstarter Video & Marketing Project
Contact us