Thank you Clutch for naming Socialfix a top-ranking best B2B digital marketing agency for the 7th time in a row, making us proud to hold the title of "Marketing Agency Leader" in the New Jersey area. 
"Viva voce", or "Word of mouth" is the exchange of information from one person to another, usually via oral communication. That exchange helps form an opinion about something or someone.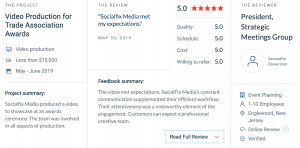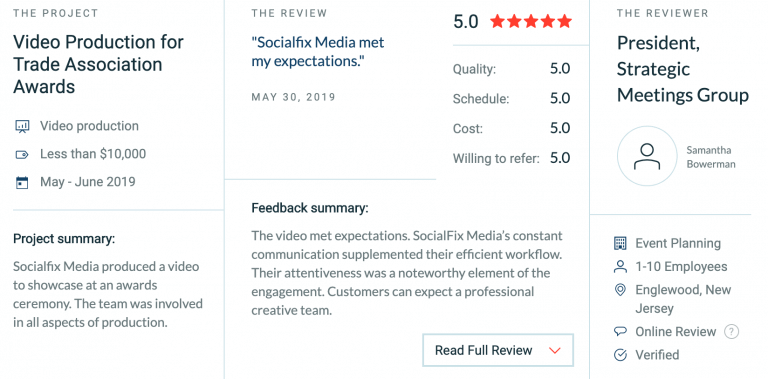 When it comes to clients sharing information about their experience with a company, it can make or break your business. But if you work hard and continuously provide value to your customers, you're bound to get recognized. And there's no better endorsement than positive Socialfix clients' reviews!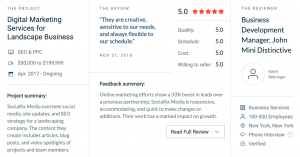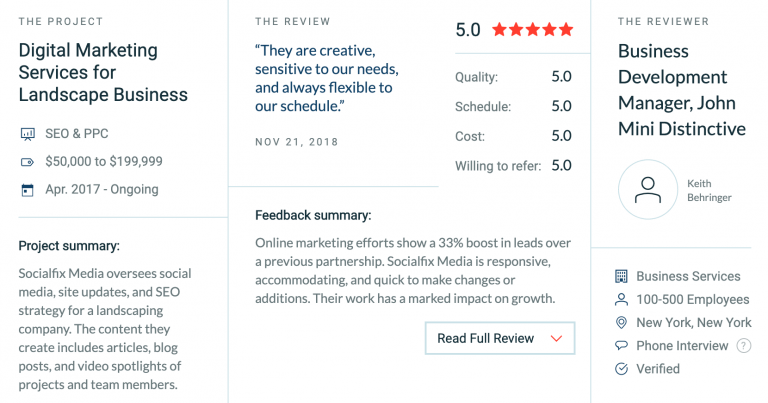 At Socialfix, we work hard to deliver best-of-class digital marketing services to help our clients achieve growth and outperform competitors, and we are grateful our efforts are acknowledged once again!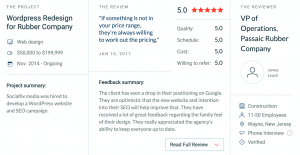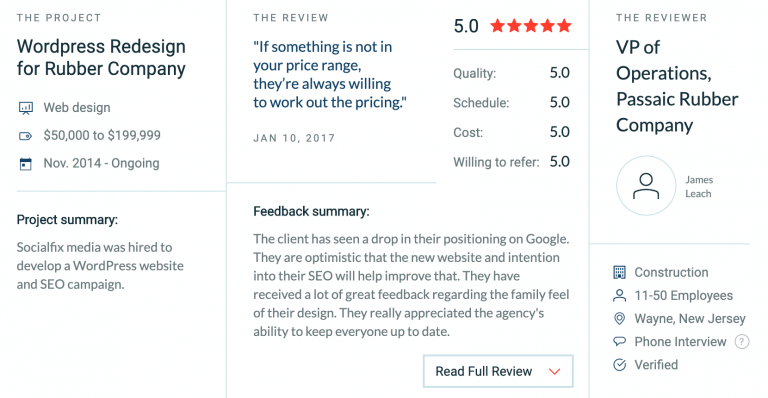 Clutch is a platform that ranks market leaders based on in-depth client reviews and testimonials, data-driven content, and case studies to bring unbiased market insights. We are thrilled that our work is genuinely appreciated by our clients and they share their positive experiences with the world. 
We'll keep pushing marketing boundaries to deliver outstanding results, and we hope we'll inspire you to join us!