What we did
Strategy, Positioning & Branding
Identifying opportunities through market analysis, developing a brand strategy and creating a strong positioning statement was the core work Okasions needed to get started.
Visual Design & Identity
From company naming to logo design to creating an impactful visual style guide, we dove in and developed the necessary assets to take Okasions to the next phase.
Marketplace & Platform Design
Developing a solid tech stack is in our DNA. From data structure to vaporware, investors want to see and experience a digital product before making a final decision.
Investor Pitch & Deck Creation
Developing an advertiser, sponsor, vendors & membership partnership and market strategy to appeal to investors who may be interested in participating is a vital step to a start-up's life.
Branding
Being a new company, we took Okasions through exercises and conversations that allowed us to dive deeper into the company they wish to become.
Moodboards
Provided multiple options of style and theme for Okasions to select a board representing their desired look.
Web mockup
Taking the branding and goal of the company, we created mockups of how the website could look, allowing Okasions to select their favorite style.
Investor deck
Created an investor deck with branding, strategically drafted for Okasions tareted investors.
Branding Guidebook
Moodboards, Style, Audience Personas & Development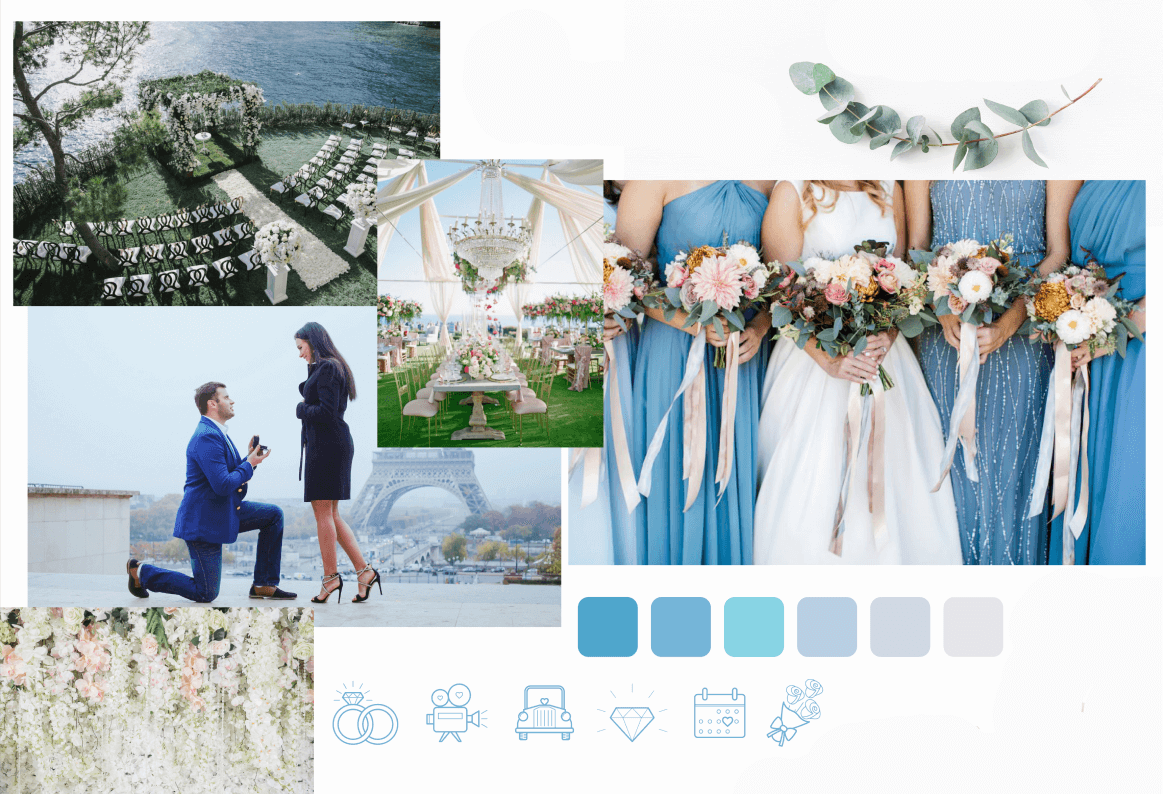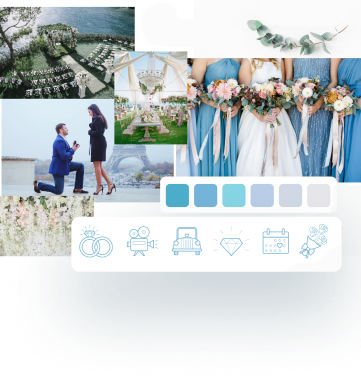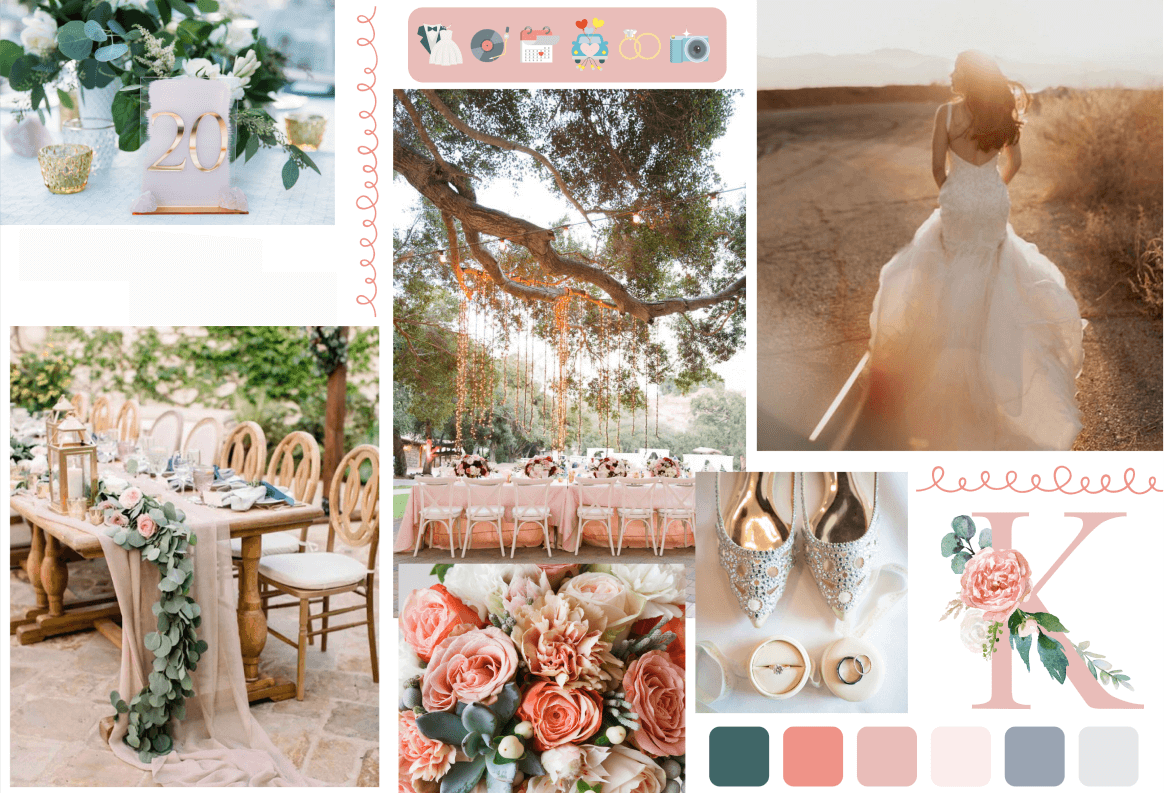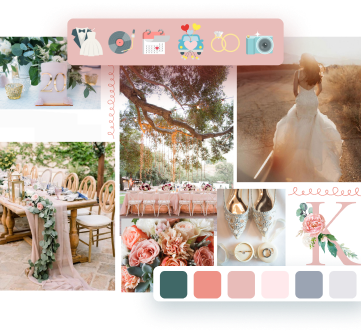 Personas & Development
Proposers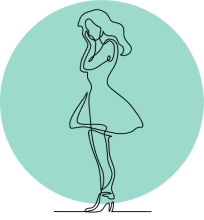 Proposee's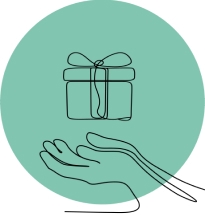 Vendors
Visual Identity
Logo development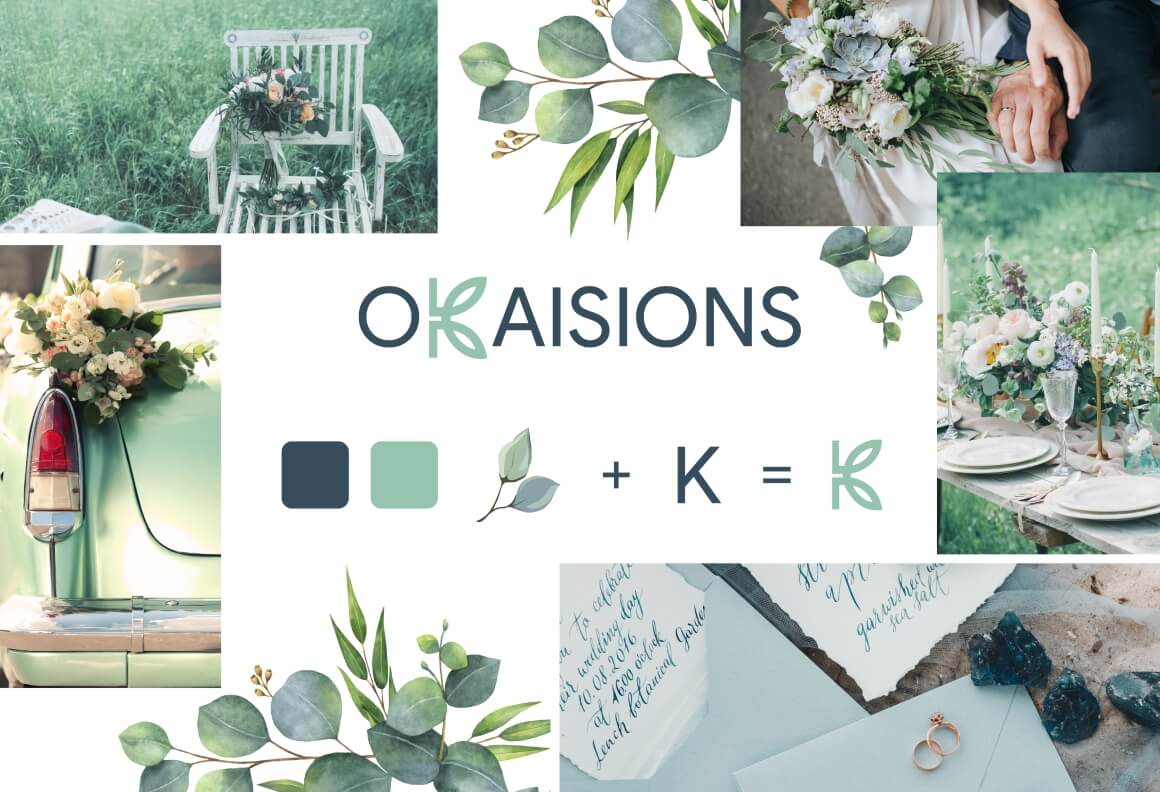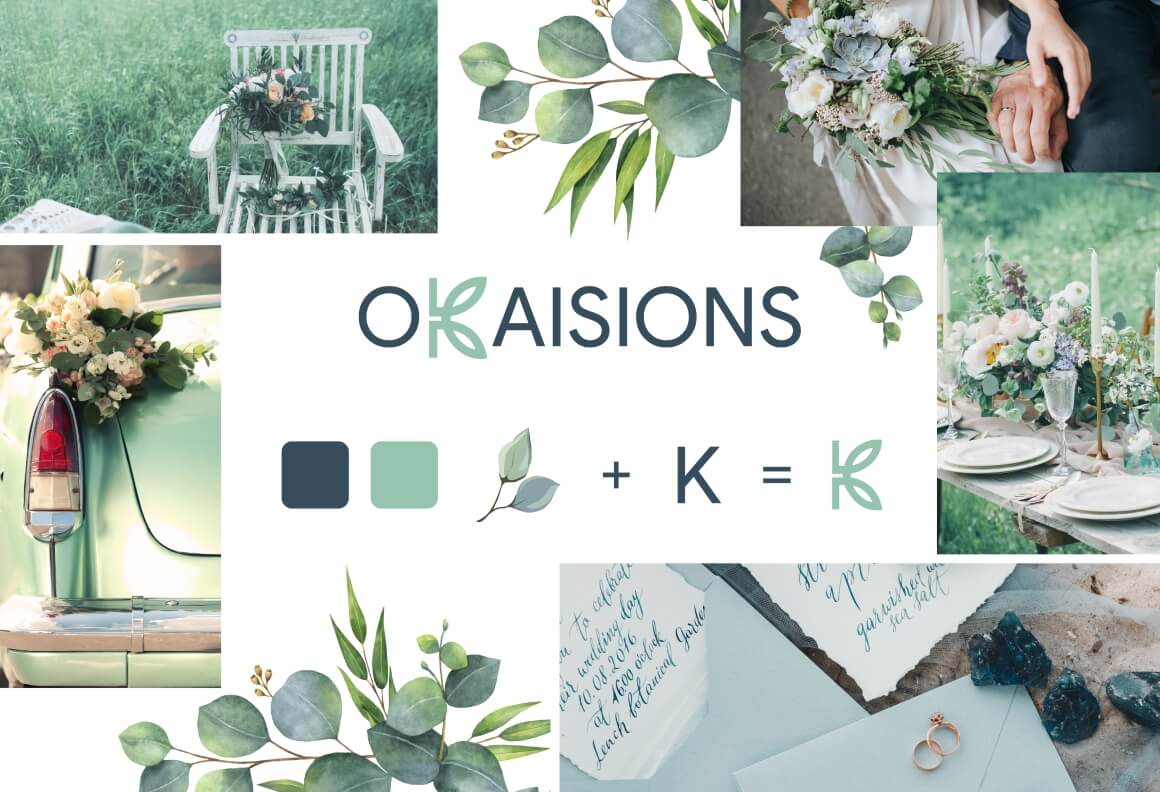 Fonts
MurrayHill Bd BT Bold
Work Sans Black Regular
Work Sans Regular
Custom illustration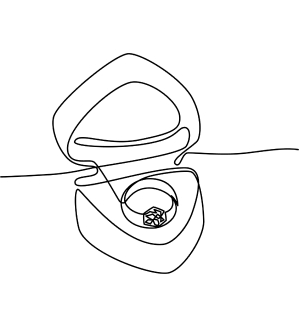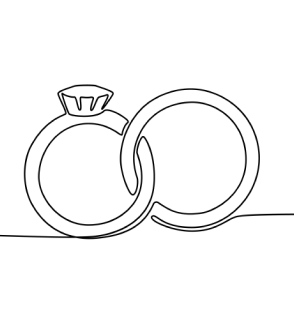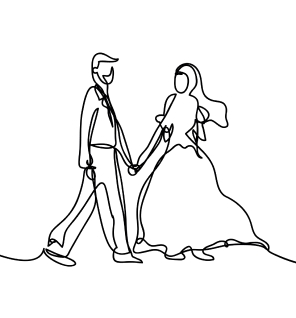 Platform & Marketplace Design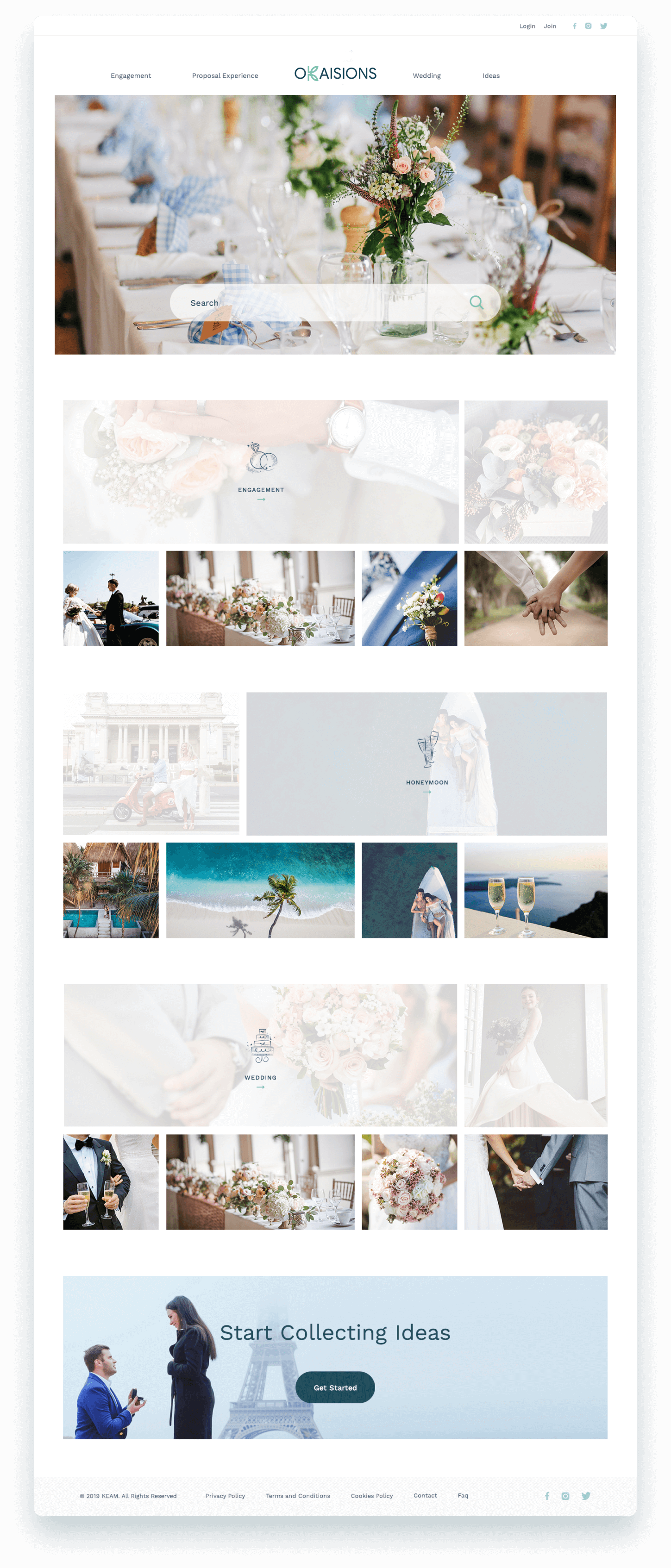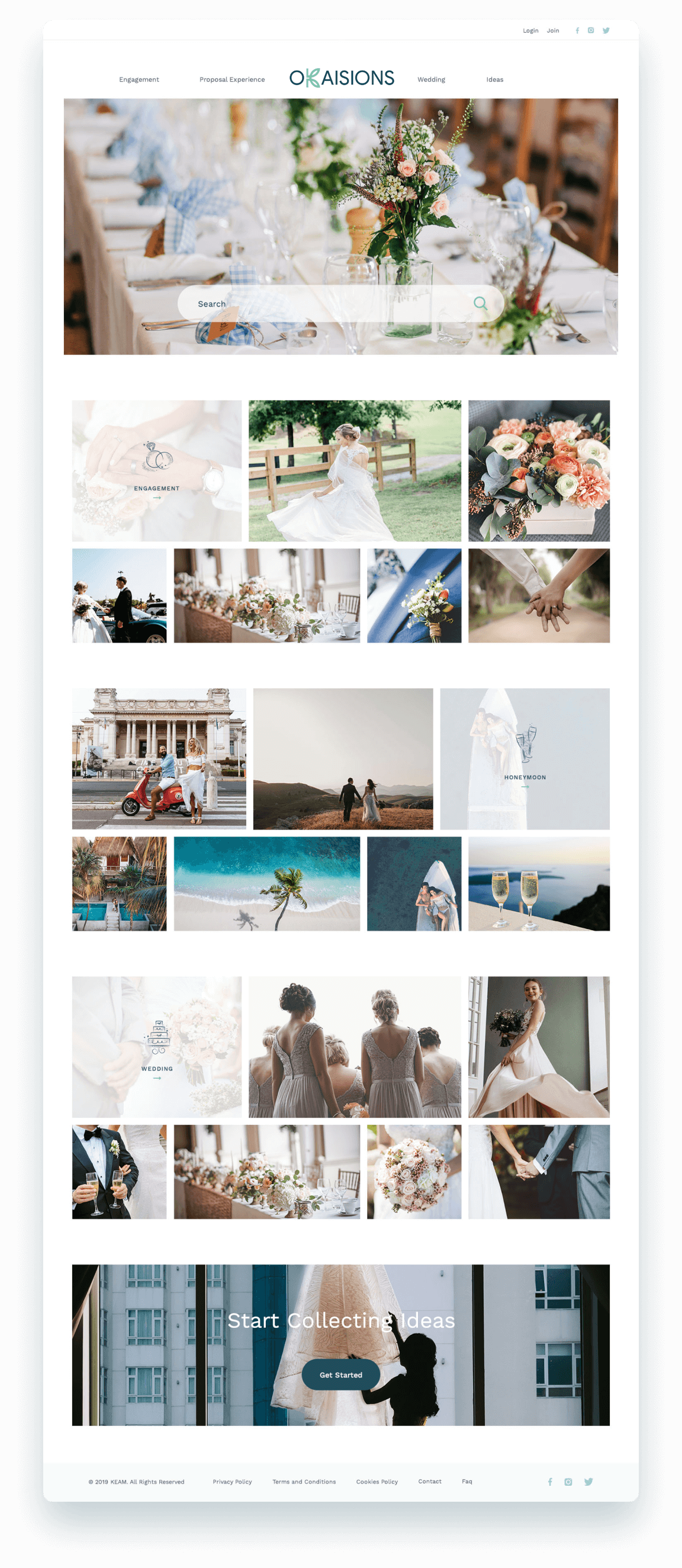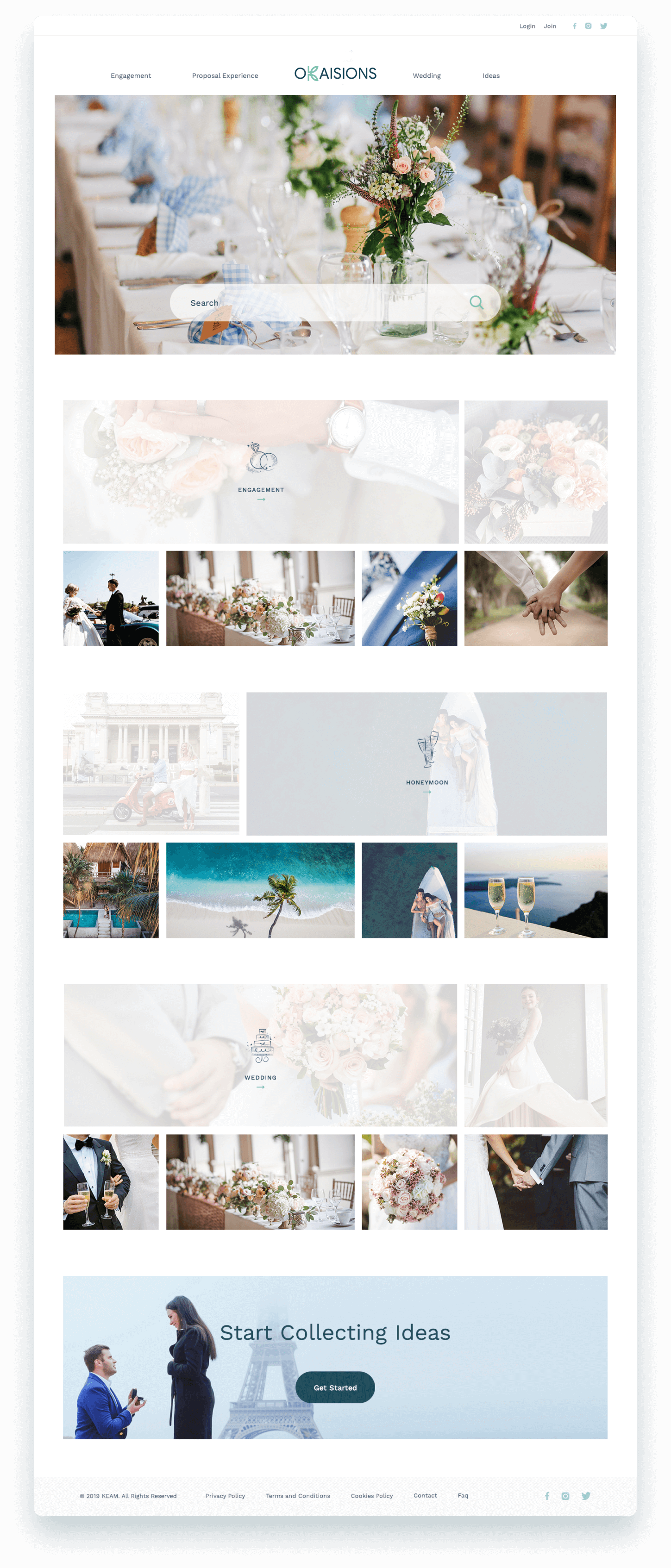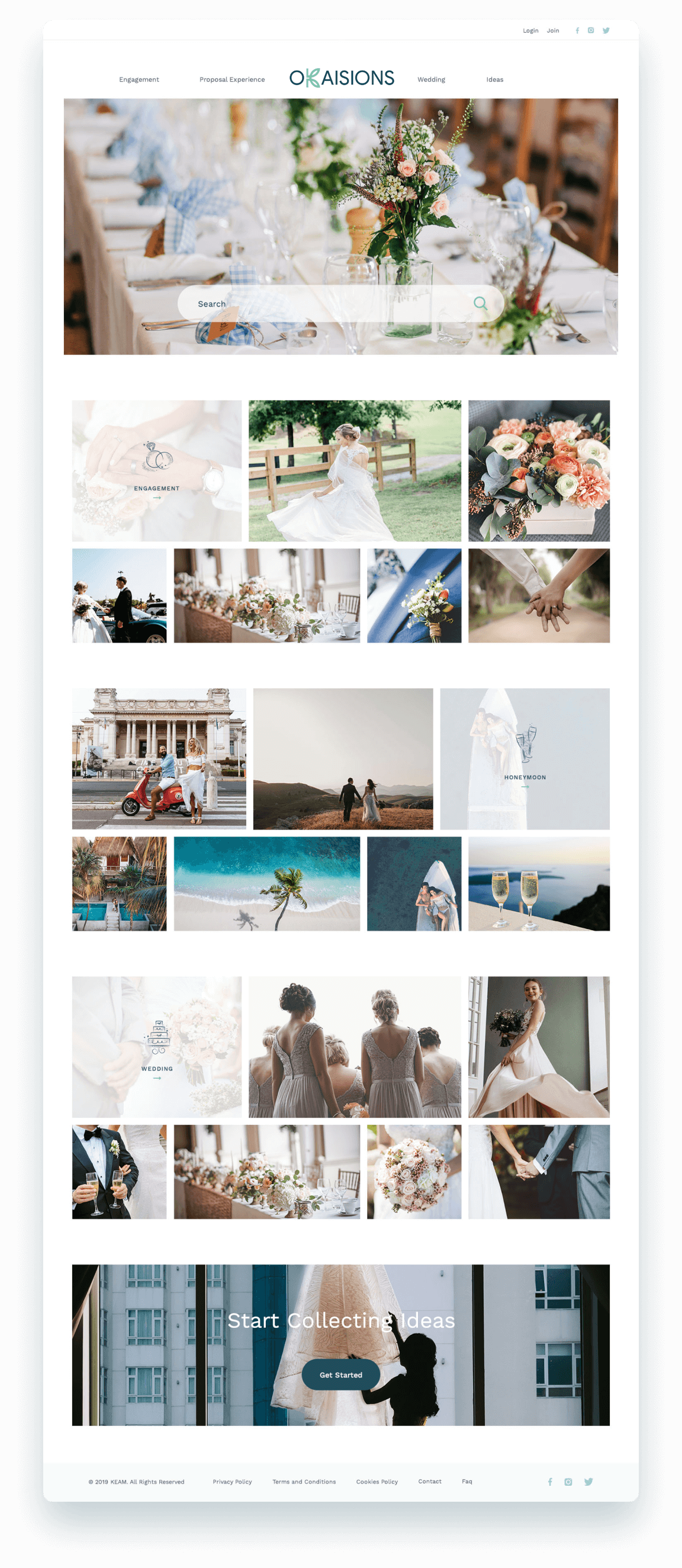 BRIDAL CONSUMER MARKETING FAQ's
How big is the bridal industry?
According to industry statistics gathered by IBIS World, the U.S. wedding services market is at 51.2b as of 2021.
What are examples of wedding market segments in the bridal industry?
Bridal related industry verticals include market segments such as bridal apparel, makeup, jewelry, florists, photographers, videographers, hotels and venues, caterers, hair and nail salons, bridal shows, wedding favors, entertainment - such as musicians and DJs, Limousines, airline reservations, travel agencies, wedding planners and so on. The industry segments also include pre-wedding preparations such as bridal, bachelor and bachelorette parties all the way to post-wedding activities such as honeymoons, etc.
How do I market my bridal consumer product company?
Marketing tactics to attract the bridal consumer are very similar to advertising for other fashion apparel brands. Some of the cornerstones of great campaigns include strong web presence, video content, professional photography, search engine optimized content, email marketing, influencer marketing and social media.
Is branding important for my wedding business?
Since the wedding industry is a highly visual market segment and consumers look for creative inspiration for their special day, we suggest a professional brand be developed for any bridal company looking to attract consumers. A professional logo, website and social media presence will only enhance the reputation of your business and make customers more likely to choose your products over your competitors.
What are the top 5 marketing strategies to promote my bridal industry business?
Our recommendations are to (1) create a solid annual marketing plan (2) find trade shows and associations to exhibit or partner with (3) build a loyal customer base and email list for direct marketing campaigns such as emails (4) run influencer promotions and finally (5) invest heavily in content marketing and SEO.
What types of companies use crowdfunding?
This type of financing works well for inventors, start-ups and small businesses looking for an alternative way to find seed capital.
Get in Touch with Us For Your Next Project
Contact us