What we did
Strategy, Positioning & Branding
Identifying opportunities through market analysis, developing a brand strategy and creating a strong positioning statement was the core work Okasions needed to get started.
Visual Design & Identity
From company naming to logo design to creating an impactful visual style guide, we dove in and developed the necessary assets to take Okasions to the next phase.
Marketplace & Platform Design
Developing a solid tech stack is in our DNA. From data structure to vaporware, investors want to see and experience a digital product before making a final decision.
Investor Pitch & Deck Creation
Developing an advertiser, sponsor, vendors & membership partnership and market strategy to appeal to investors who may be interested in participating is a vital step to a start-up's life.
Branding
Being a new company, we took Okasions through exercises and conversations that allowed us to dive deeper into the company they wish to become.
Moodboards
Provided multiple options of style and theme for Okasions to select a board representing their desired look.
Web mockup
Taking the branding and goal of the company, we created mockups of how the website could look, allowing Okasions to select their favorite style.
Investor deck
Created an investor deck with branding, strategically drafted for Okasions tareted investors.
Branding Guidebook
Moodboards, Style, Audience Personas & Development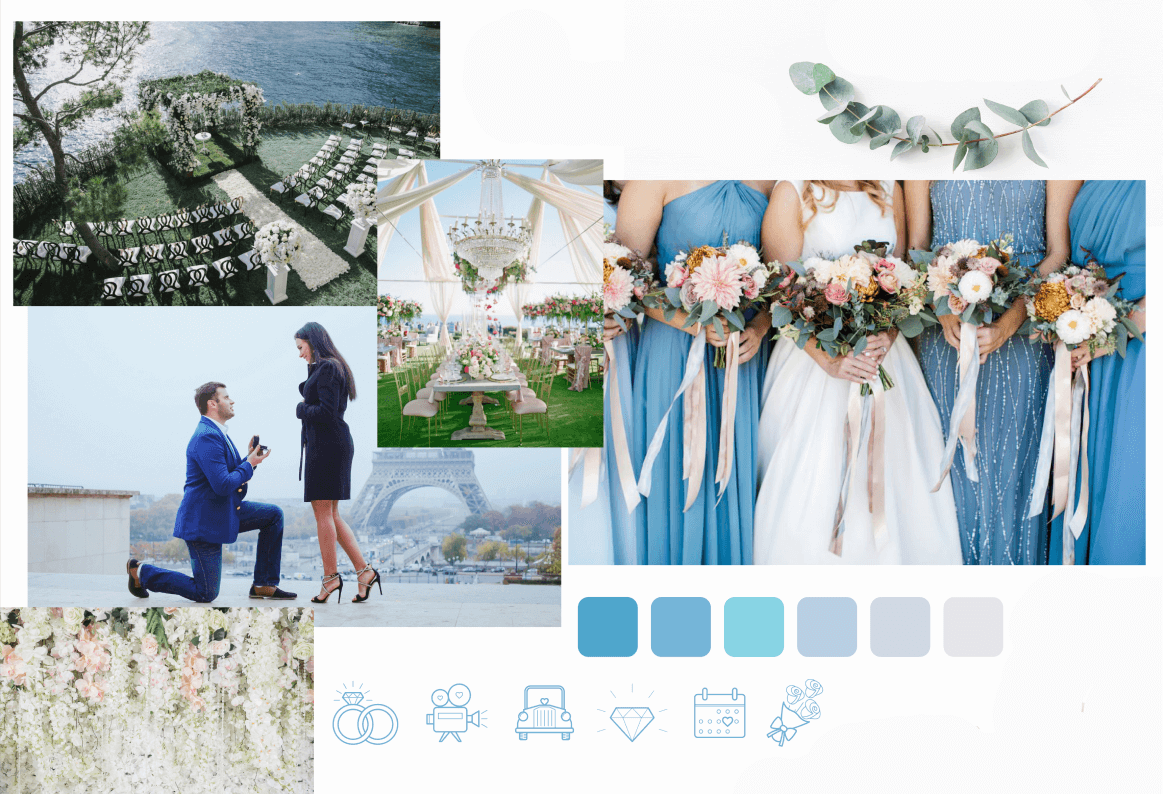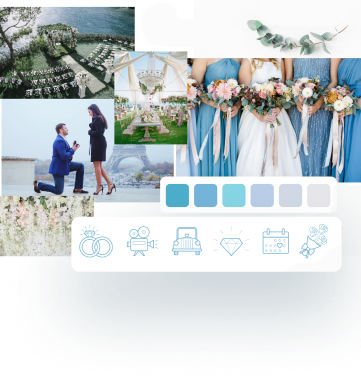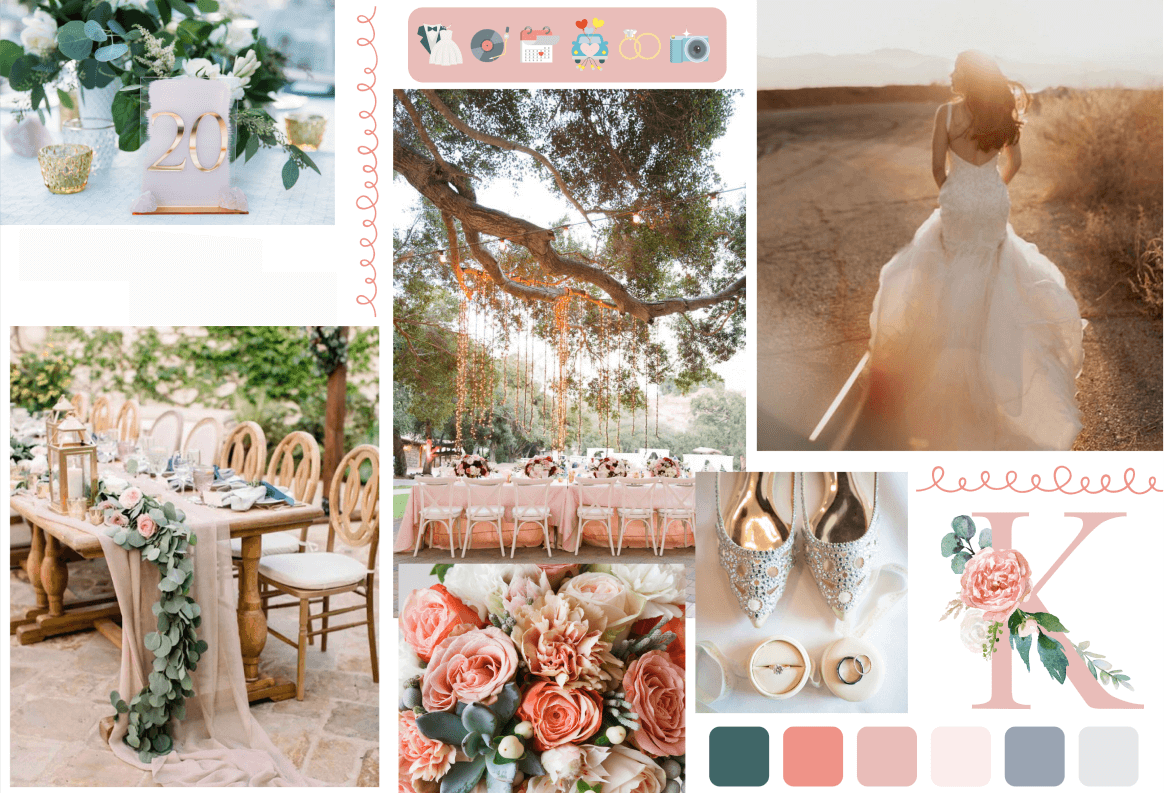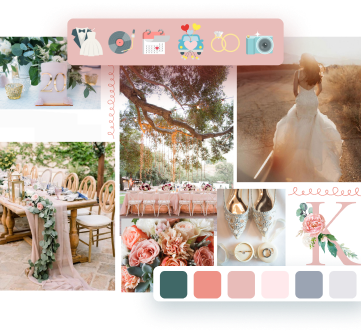 Personas & Development
Proposers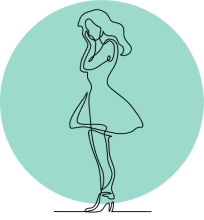 Proposee's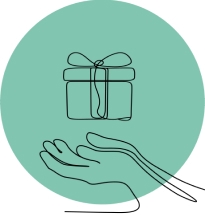 Vendors
Visual Identity
Logo development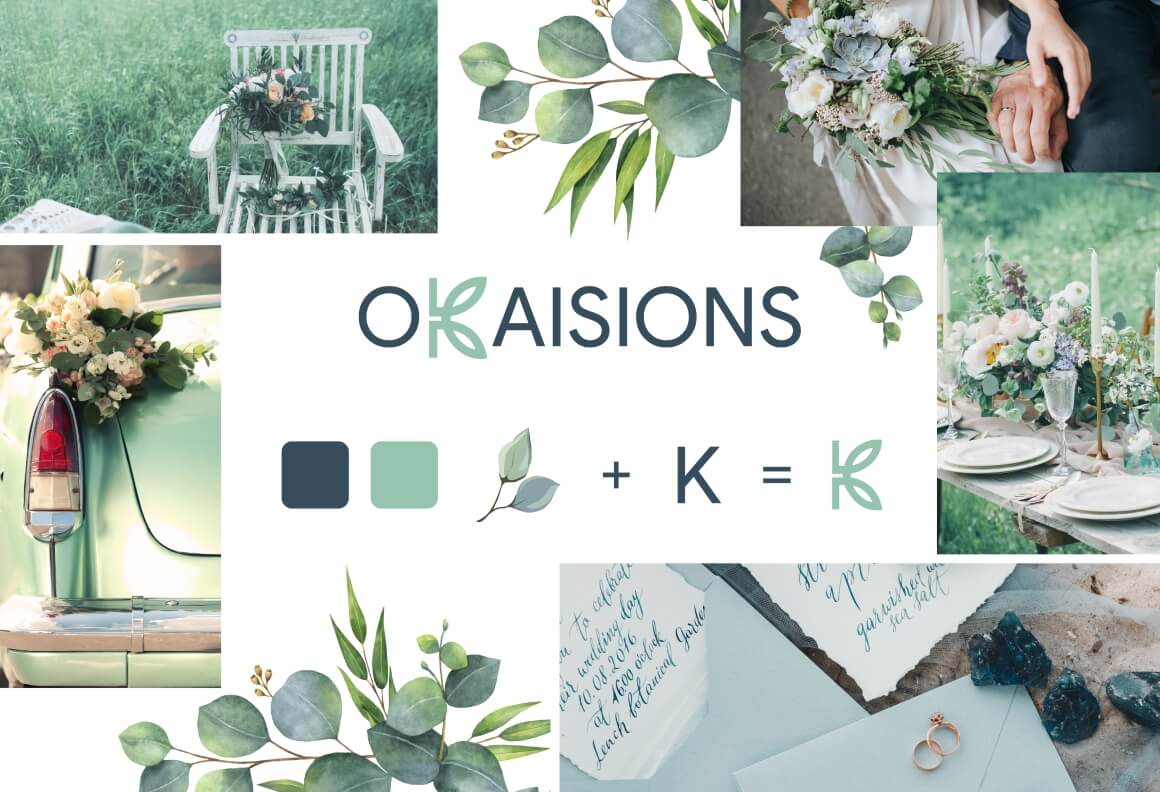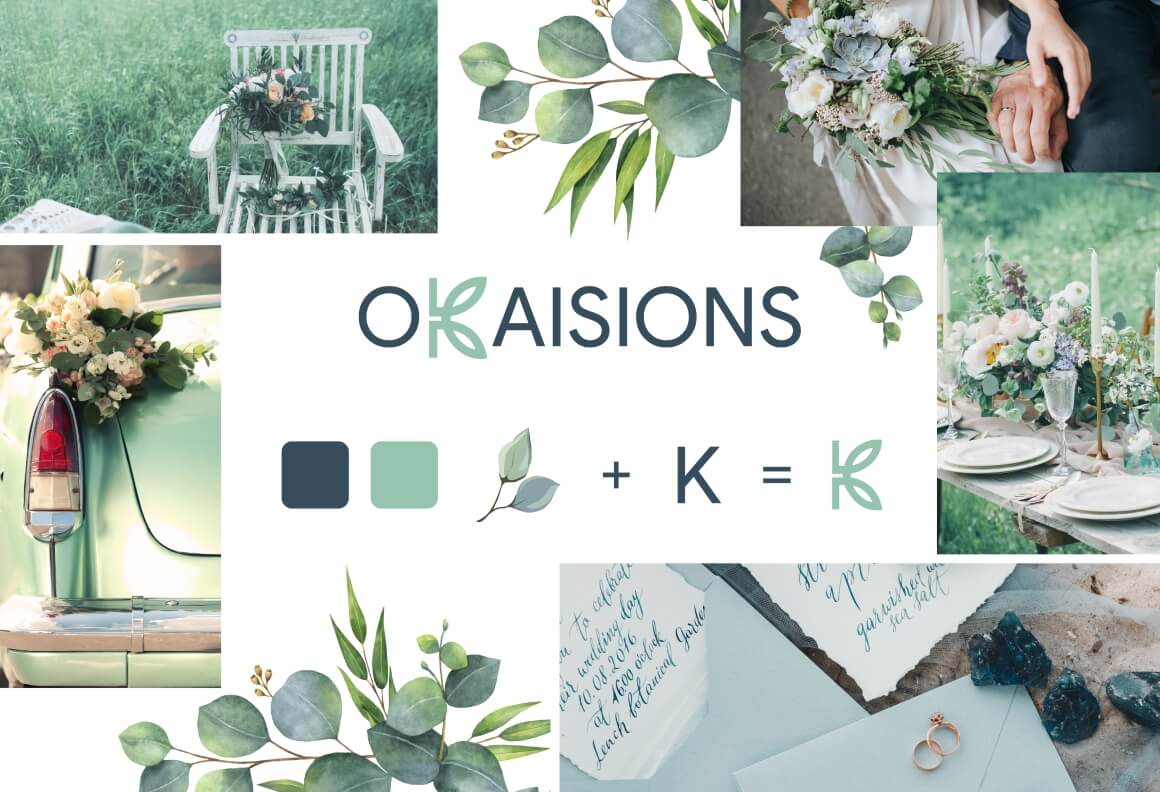 Fonts
MurrayHill Bd BT Bold
Work Sans Black Regular
Work Sans Regular
Custom illustration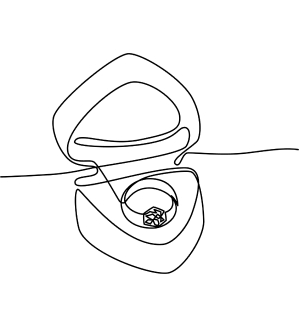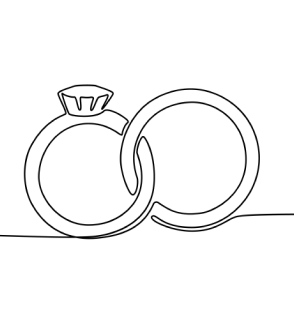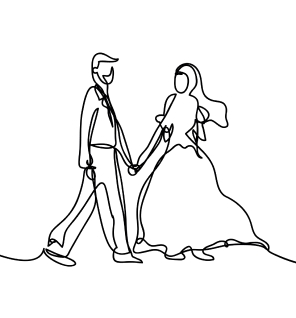 Platform & Marketplace Design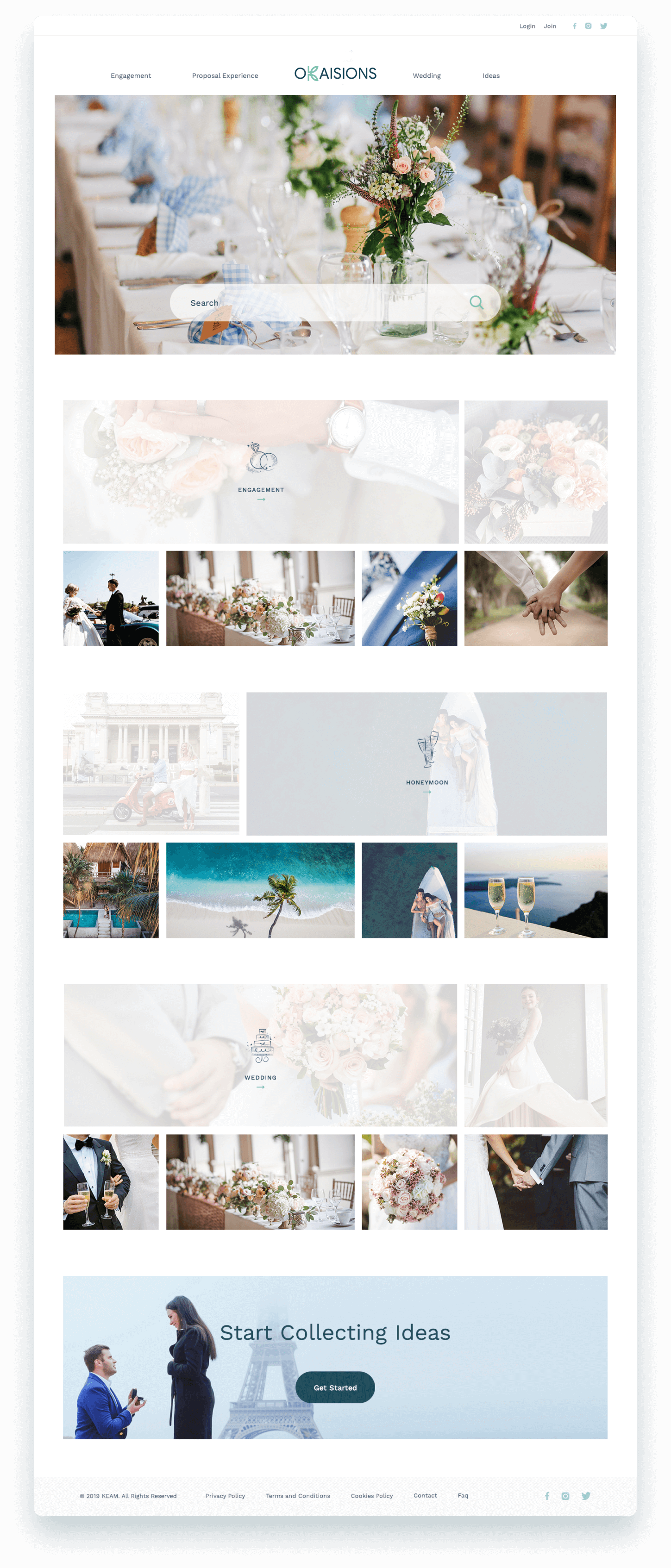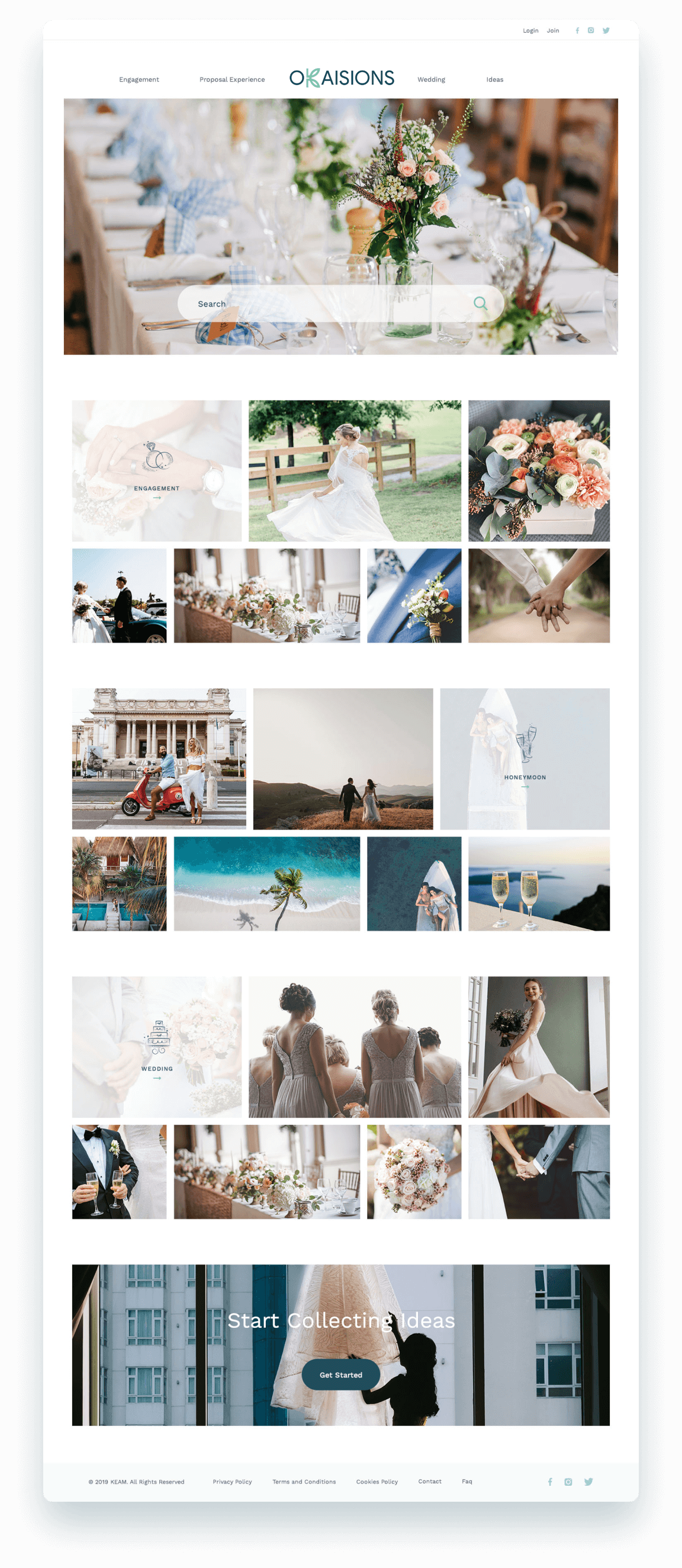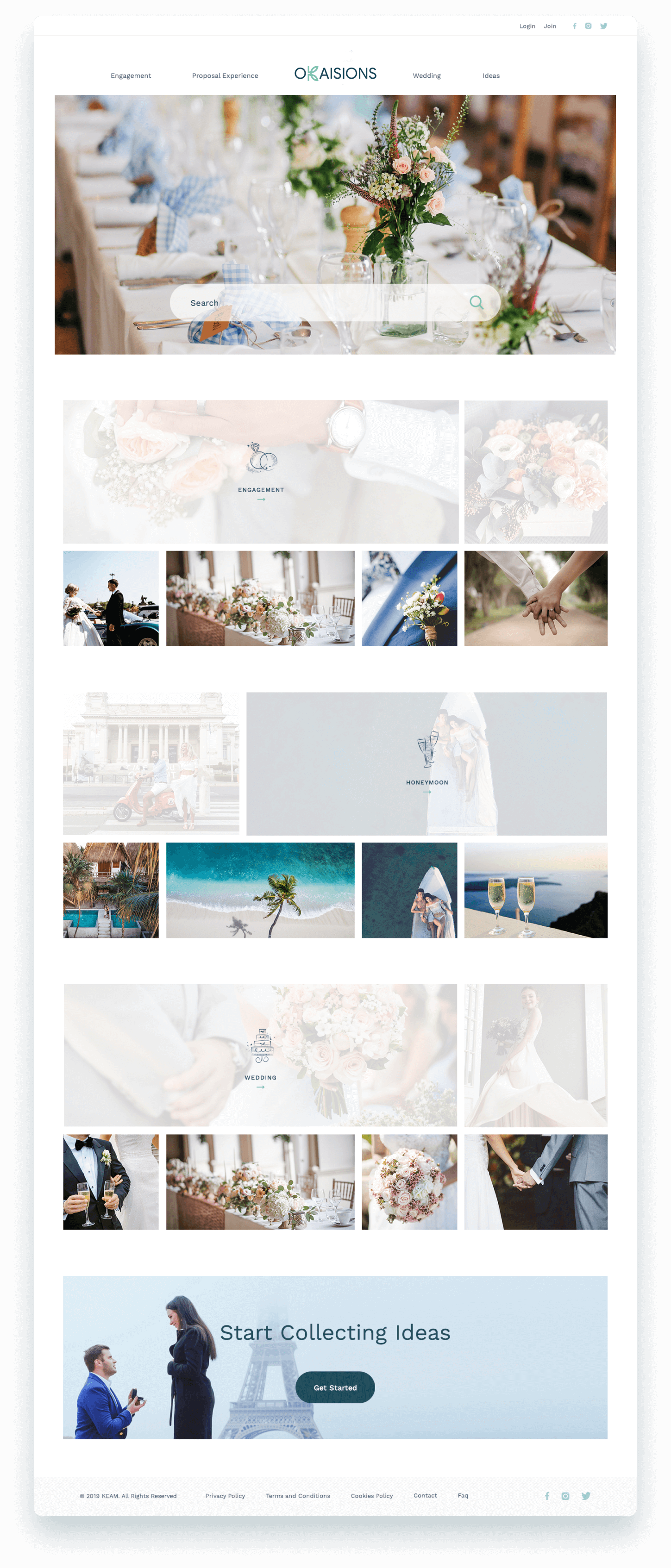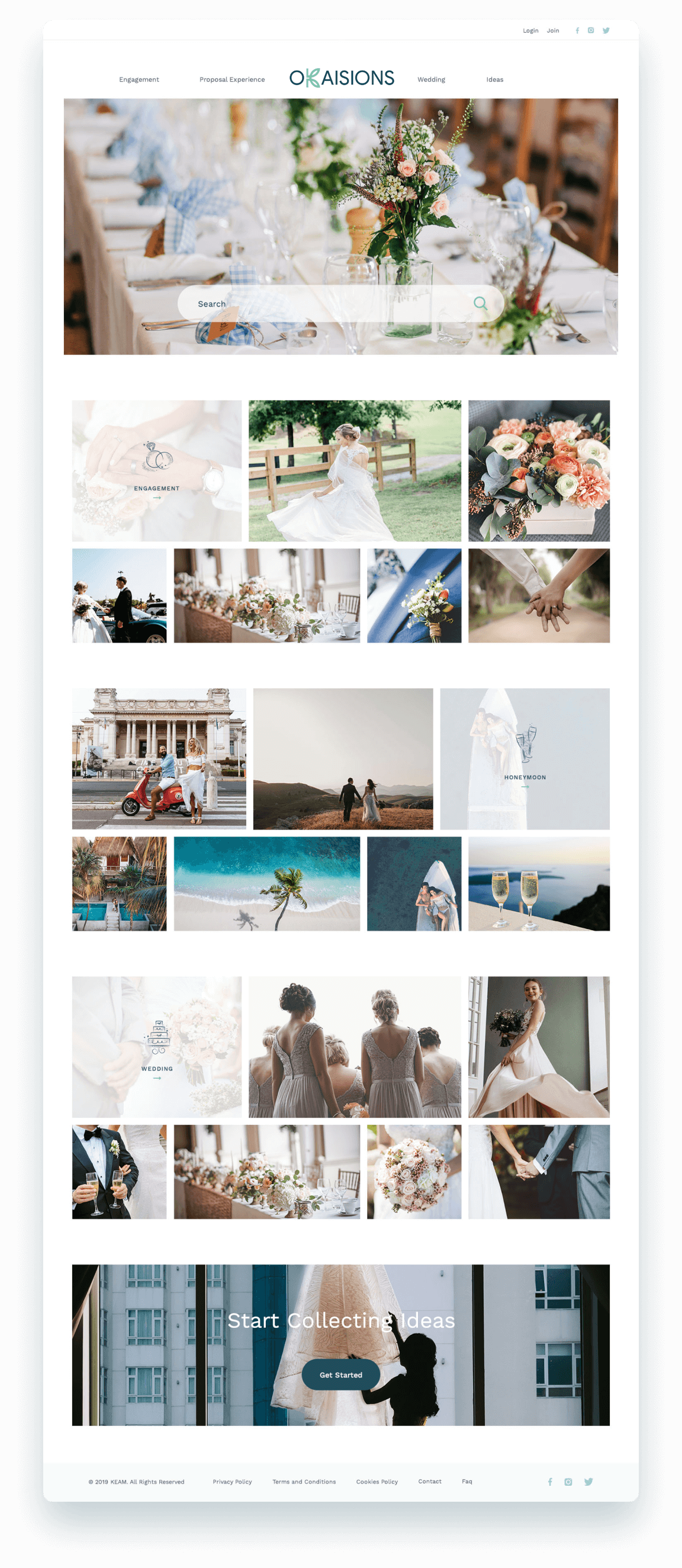 BRIDAL CONSUMER MARKETING FAQ's
How big is the bridal industry?
According to industry statistics gathered by IBIS World, the U.S. wedding services market is at 51.2b as of 2021.
What are examples of wedding market segments in the bridal industry?
Bridal related industry verticals include market segments such as bridal apparel, makeup, jewelry, florists, photographers, videographers, hotels and venues, caterers, hair and nail salons, bridal shows, wedding favors, entertainment - such as musicians and DJs, Limousines, airline reservations, travel agencies, wedding planners and so on. The industry segments also include pre-wedding preparations such as bridal, bachelor and bachelorette parties all the way to post-wedding activities such as honeymoons, etc.
How do I market my bridal consumer product company?
Marketing tactics to attract the bridal consumer are very similar to advertising for other fashion apparel brands. Some of the cornerstones of great campaigns include strong web presence, video content, professional photography, search engine optimized content, email marketing, influencer marketing and social media.
Is branding important for my wedding business?
Since the wedding industry is a highly visual market segment and consumers look for creative inspiration for their special day, we suggest a professional brand be developed for any bridal company looking to attract consumers. A professional logo, website and social media presence will only enhance the reputation of your business and make customers more likely to choose your products over your competitors.
What are the top 5 marketing strategies to promote my bridal industry business?
Our recommendations are to (1) create a solid annual marketing plan (2) find trade shows and associations to exhibit or partner with (3) build a loyal customer base and email list for direct marketing campaigns such as emails (4) run influencer promotions and finally (5) invest heavily in content marketing and SEO.
What types of companies use crowdfunding?
This type of financing works well for inventors, start-ups and small businesses looking for an alternative way to find seed capital.
What Is A Bridal B2C Marketplace Platform?
A bridal B2C marketplace platform is an online marketplace that connects brides-to-be with bridal vendors.
The platform provides a convenient way for brides to browse and compare different vendors, as well as book appointments and make payments.
The platform also offers a wide range of bridal products and services, making it easier for brides to find everything they need in one place. In addition, the platform helps to streamline the process of planning a wedding by providing a centralized place for all the information brides need.
As a result, a bridal B2C marketplace platform can be an invaluable resource for anyone planning a wedding.
What Are The Benefits Of Using A Bridal B2C Marketplace Platform?
When it comes to weddings, brides have a lot of options to choose from - and it can be tough to sort through all of the noise. That's where a bridal B2C marketplace platform comes in.
By bringing together a wide variety of vendors in one place, brides can easily compare prices, styles, and services. And because most bridal B2C marketplace platforms offer ratings and reviews, brides can also get an idea of what other couples thought of each vendor before making a decision. In other words, a bridal B2C marketplace platform makes wedding planning just a little bit easier.
How Can I Create A Bridal B2C Marketplace Platform?
If you're looking to create a bridal B2C marketplace platform, there are a few things you'll need to take into account.
First, you'll need to identify your target audience. What kind of brides are you hoping to reach? Once you've got that figured out, you'll need to find a way to stand out from the competition. What can you offer that other bridal platforms can't?
Once you've got those two things sorted out, it's time to start thinking about the technical aspects of your platform. You'll need to create a website and populate it with relevant content and product listings. You'll also need to set up payment processing and shipping logistics. If you can nail all of these elements, you'll be well on your way to creating a successful bridal B2C marketplace platform.
What Are Some Of The Best Features Of A Bridal B2C Marketplace Platform?
Here are a few key features that you'll need to include in order to make it successful.
First, users will want to be able to browse a wide selection of bridal products from different vendors. This means that your platform will need to have a robust search and filtering system so that users can easily narrow down their options.
Secondly, users will want to be able to read reviews from other brides before making a purchase. This means that you'll need to provide a space for user-generated reviews as well as verified customer testimonials.
Finally, users will want to feel confident that they're getting the best possible price on their purchase. This means including features like price comparisons and coupon codes.
How Important Are The Logo And Web Design For My Bridal B2CBrand?
Any bridal B2C business that knows how important a logo and web design are, manages to attract and keep customers.
The right logo will help a bridal B2C brand to establish itself in the marketplace. Likewise, a well-designed website will help a bridal B2C brand to stand out from the competition.
In short, the logo and web design are critical elements of any bridal B2C brand's identity and marketing strategy. Investing in a professional design team is essential for any bridal B2C brand that wants to succeed in the highly competitive world of online bridal shopping.
How Can I Make My Bridal B2C Marketplace Platform Unique?
If you're looking to create a bridal B2C marketplace platform, you'll need to find a way to make it unique. There are already a number of existing platforms out there, so you'll need to offer something that sets yours apart.
One way to do this is to focus on a specific niche. Rather than trying to be everything to everyone, focus on serving a specific type of bride. This could be brides on a budget, brides looking for a vintage or second-hand items, or brides with specific taste or style preferences. By catering to a specific type of bride, you'll be able to better serve her needs and provide a more focused and unique experience.
Another way to set your platform apart is by offering exclusive deals and discounts. Work with bridal vendors to offer special deals that can only be found on your platform. This will give brides an incentive to use your platform over others.
Finally, make sure your platform is easy to use and offers a great user experience. If brides find it difficult or frustrating to use your platform, they'll simply go elsewhere.
Keep these tips in mind as you work on making your bridal B2C marketplace platform unique.
What Are Some Of The Challenges Of Building A Bridal B2c Marketplace Platform?
Here are a few key challenges that need to be overcome in order to build a successful bridal B2C marketplace platform.
First, there's the challenge of building a comprehensive database of vendors. This can be difficult because there are so many different types of vendors, from caterers to florists to photographers, and each one has its own unique requirements.
Another challenge is creating an easy-to-use interface that allows brides to browse through the different vendor options and make informed decisions about who to contact. This is particularly important because brides are often time-strapped and need to be able to find the right vendor quickly and easily.
Finally, there's the challenge of making sure that the vendors on the platform are reputable and trustworthy. This is essential in order to build brides' confidence in the platform and ensure that they have a positive experience.
Can I Succeed If Paid Ads Only When Promoting My Bridal Consumer Product?
It's a common question for bridal entrepreneurs: can I succeed if I only use paid advertising to promote my bridal consumer product?
The answer, fortunately, is yes! While paid ads are certainly a helpful way to reach potential customers, they're by no means the only way. In fact, there are a number of other channels that can be just as effective, if not more so.
Consider leveraging social media. If you have a bridal product that is visually appealing, make sure to post photos and videos on Instagram and Facebook. Use hashtags to reach new audiences, and consider running targeted ads on these platforms as well.

Don't forget about email marketing. This is an excellent way to maintain relationships with past customers and keep your brand top-of-mind.

Don't underestimate the power of word-of-mouth marketing. If you have happy customers, encourage them to spread the word about your product!
In short, there are a number of ways to promote your bridal product without relying solely on paid advertising.
What Are Some Wedding Or Bridal Product Marketing Tactics That Work?
If you're in the business of selling wedding or bridal products, you know that it can be a competitive marketplace. So how do you make sure your products stand out from the rest? Here are some marketing tactics that can help:
Set up your own bridal B2C marketplace platform. A bridal B2C marketplace platform is a great way to reach a wide audience of potential customers. You can list your products on the platform, and brides-to-be can browse and compare different options. This can help you get exposure to your products and attract new customers.

Use social media. Social media is a powerful tool for marketing wedding products. You can use platforms like Instagram and Facebook to showcase your products and reach a larger audience. Try using hashtags, running promotions, and partnering with other businesses in the wedding industry to get even more exposure.

Focus on customer service. When it comes to wedding products, customer service is crucial. Brides-to-be are often looking for items that are unique and personal, so they'll be looking for companies that offer great customer service. Make sure your team is responsive and helpful, and offer customizations or special touches that will make your company stand out.
Do I Need E-Commerce To Do Marketing For My Bridal Wear Company?
Bridal B2C marketplace platforms can be incredibly useful for bridal marketing because they connect you with brides who are actively looking for bridal stores and wedding dresses.
While you can technically do bridal marketing without an eCommerce store, setting one up will make it easier for brides to find your store and purchase your dresses.
Moreover, having an eCommerce store will give you more control over your bridal marketing campaigns and allow you to track metrics like conversion rates. If you're serious about bridal marketing, then set up an eCommerce store.
Does Socialfix Do Wedding Market Research?
Yes, we do! We can help you Identify opportunities through market analysis, develop a brand strategy and create a strong positioning statement needed to get your brand started.
Can Socialfix Help Me Build My Bridal Marketplace Platform?
Yes, we do! Check out some of the stellar web platforms we've developed for clients to help them boost traffic and convert customers here.
If you're looking for reliable & timely help get in touch with us, today!
See More
Get in Touch with Us For Your Next Project
Contact us