 From
Concept
to
Reality
Digital
Product
Ideation
Design &
Development



From
Concept

to
Reality
Digital

Product


Ideation


Design &


Development

THE CHALLENGE: LAUNCHING A DIGITAL PRODUCT
Finding the right solution or agency to work with online can be a significant challenge. Do business owners trust reviews, testimonials, directories or review sites?
At the same time, how do agencies differentiate themselves in a sea of fake reviews and inflated ratings? This is the challenge our client set out to solve. See how we helped.
The SOLUTION: A NEW RATING MARKETPLACE & DIRECTORY
New Brand Identity
Positioning in a crown can be a challenge. We worked on messaging, identity, differentiators and the right target audience. See below.
Digital Product UX/UI Design
A smooth experience is always the goal with any digital product and this was no exception. We designed an interface for the trendy users.
Custom Marketplace Development
After many cups of coffee and hundreds of lines of code, the new product techstack for this startup is fast, robust and agile.
UI / UX
Product Design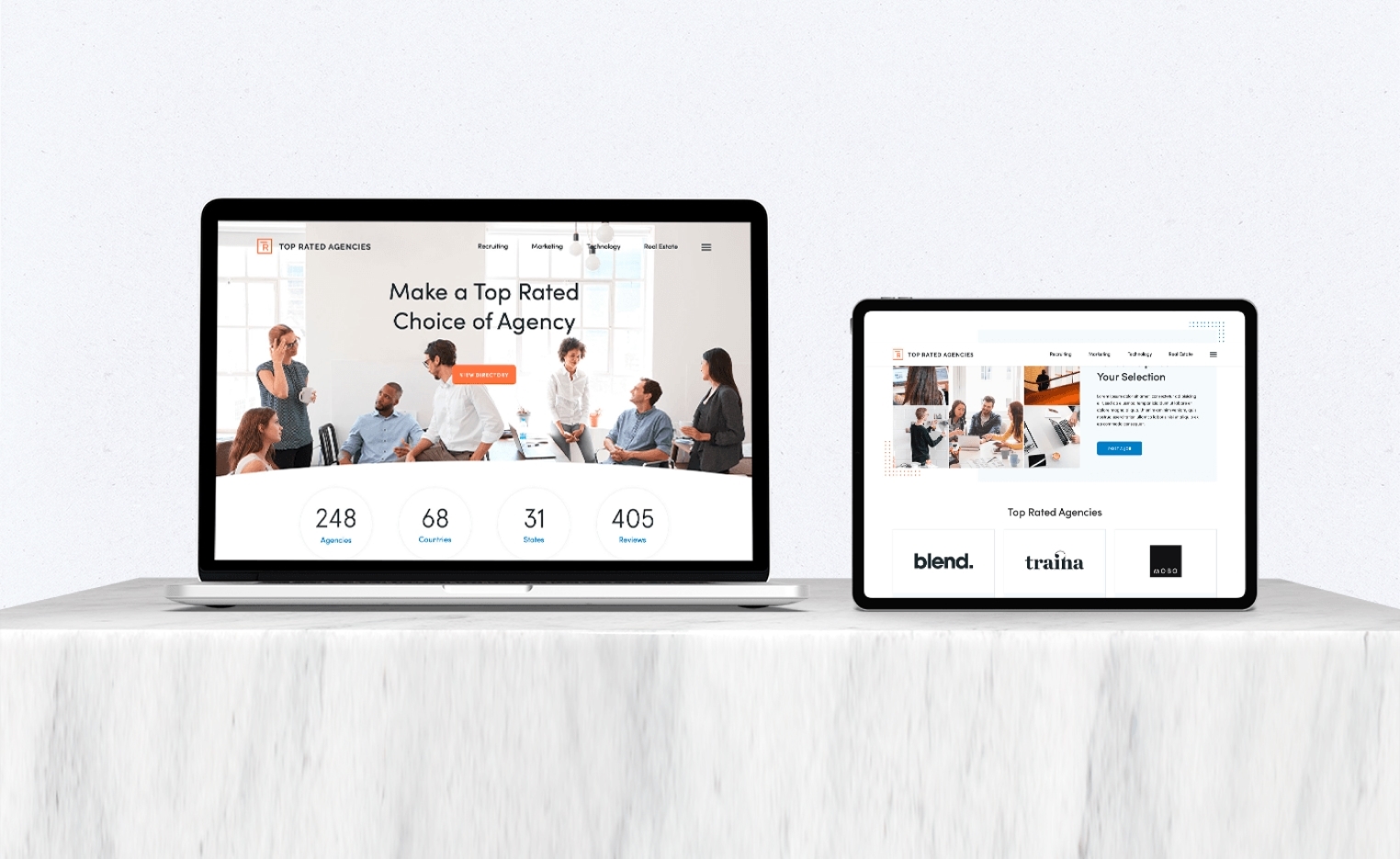 The Perfect UI Kit















Custom Icons













































TOP RANKINGS ARE the cornerstone of business

easy CUSTOM SEARCH, SORT & FILTER FUNCTIONALITY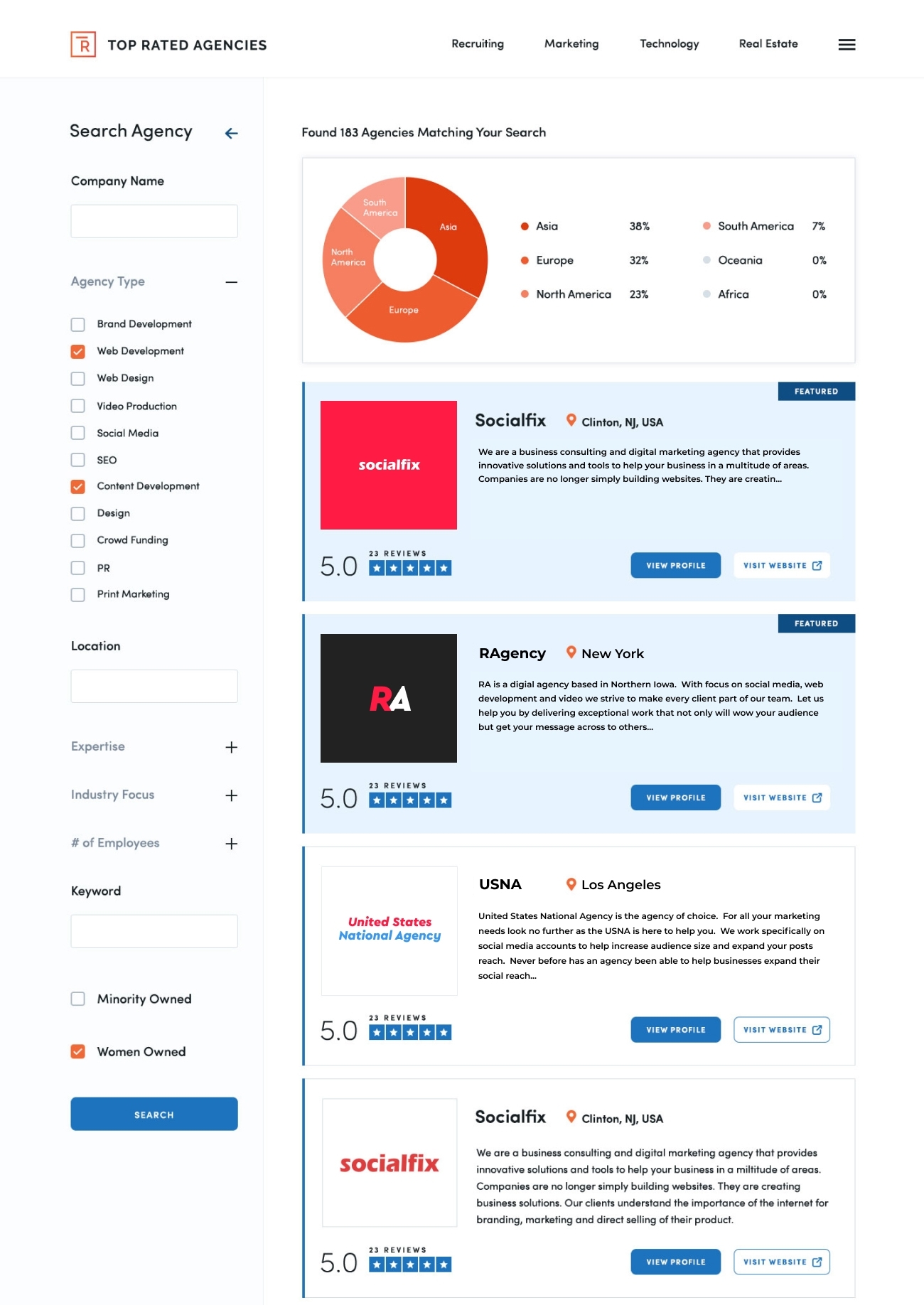 smooth USER JOURNEY AND USER EXPERIENCE DESIGN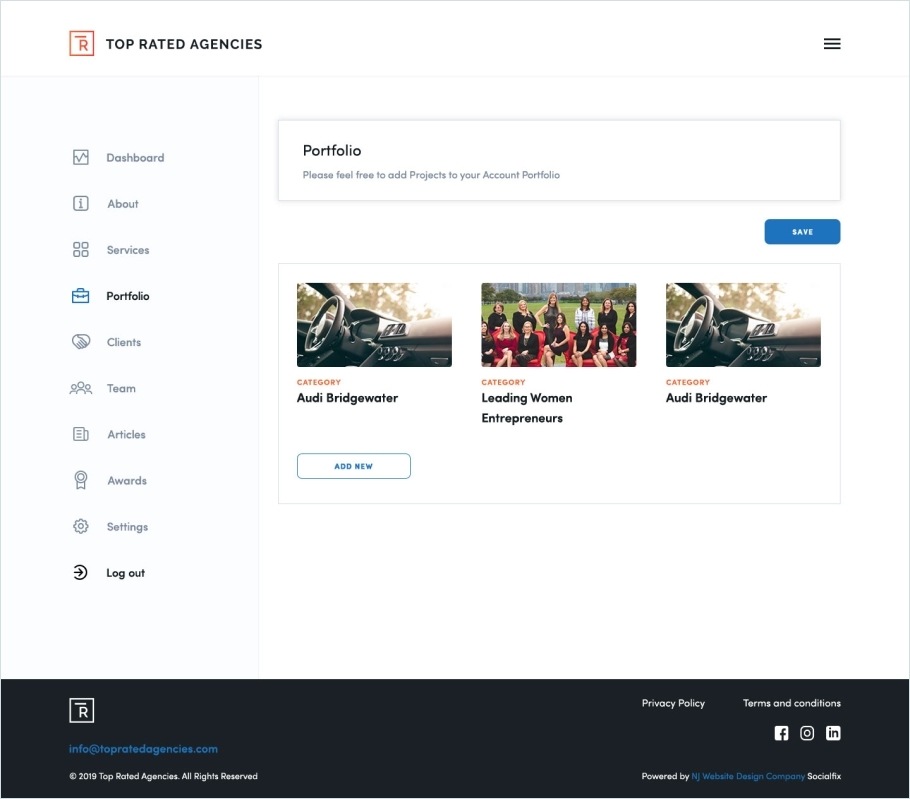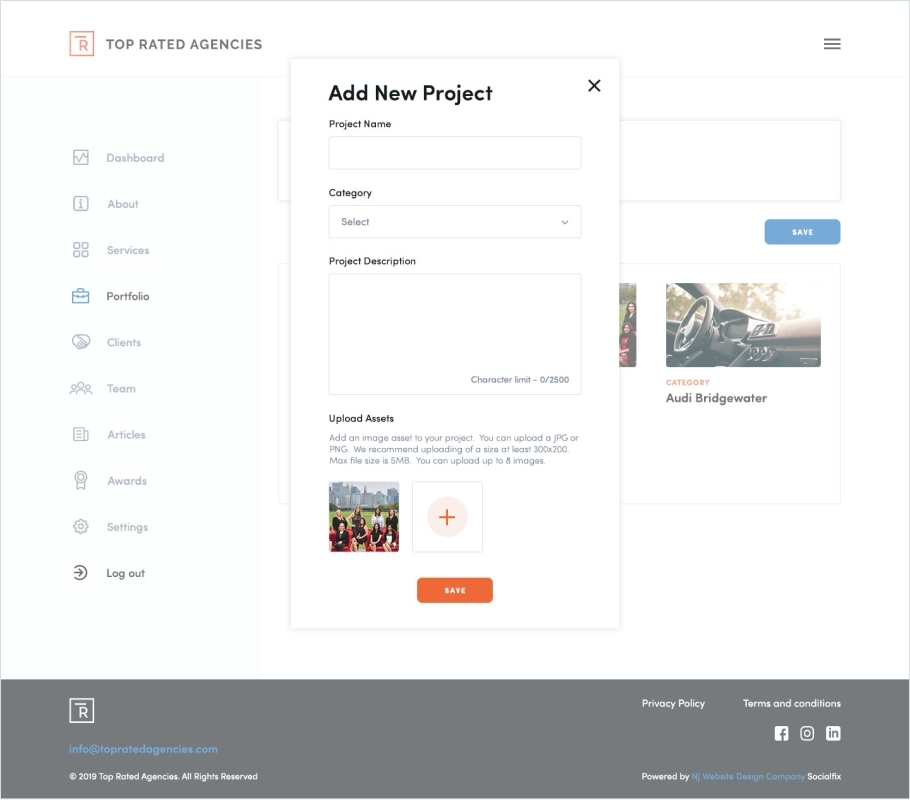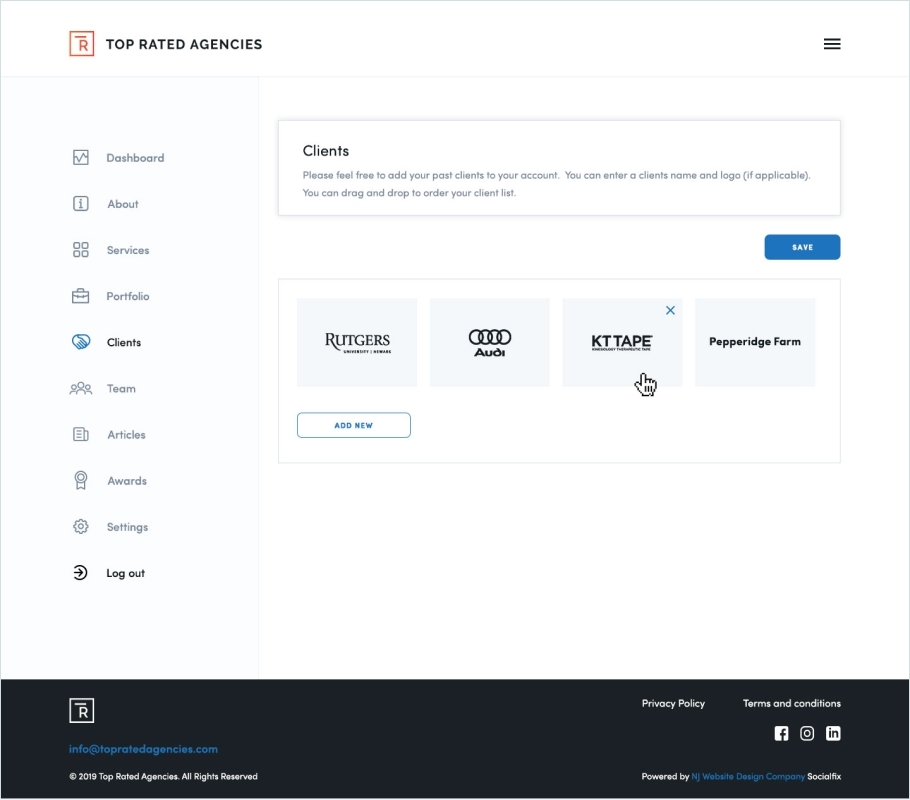 SEE OUR PRELIMINARY WORK IN PROGRESS
sitemap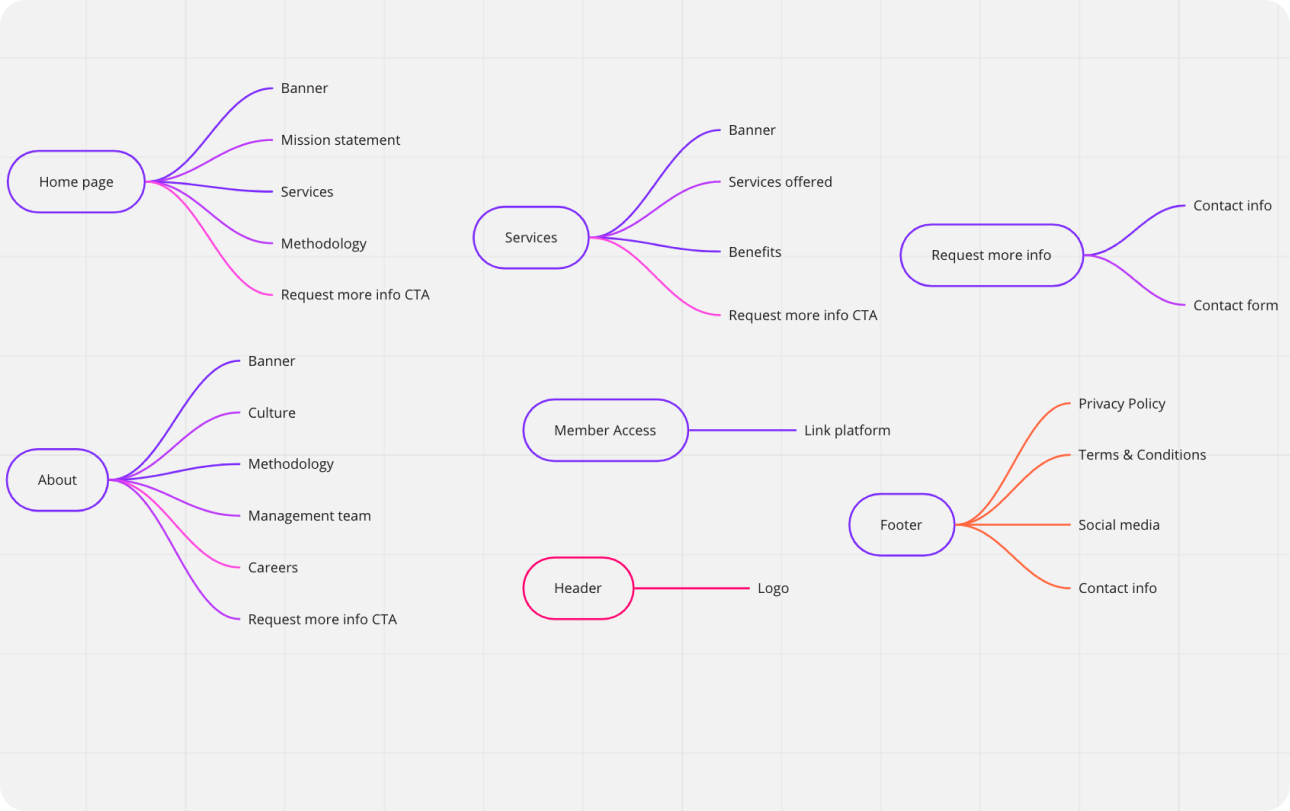 homepage wireframe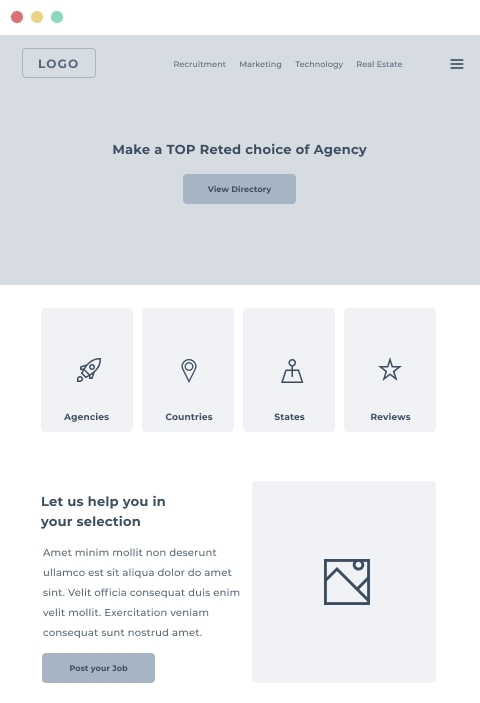 Our process always begins with the architecture and sitemap of our client's digital product. We carefully plan each website element and strategically advise the page structure for most optimal result.
Next, we started with the creation of the website home page wireframes. We included SEO elements, and other container we felt would quickly and clearly communicate the value, benefits and functionaly of the Top Rated Agencies Platform.
internal page wireframe
Next, we sketched out the internal pages wireframes based on the sitemap previously created. Our goal was to provide an easy to follow wireframe prototype that would allow our client to easily envision how the layout of the page would be created.
Next, we used the approved wireframes to create the visual user experience and final website mockups.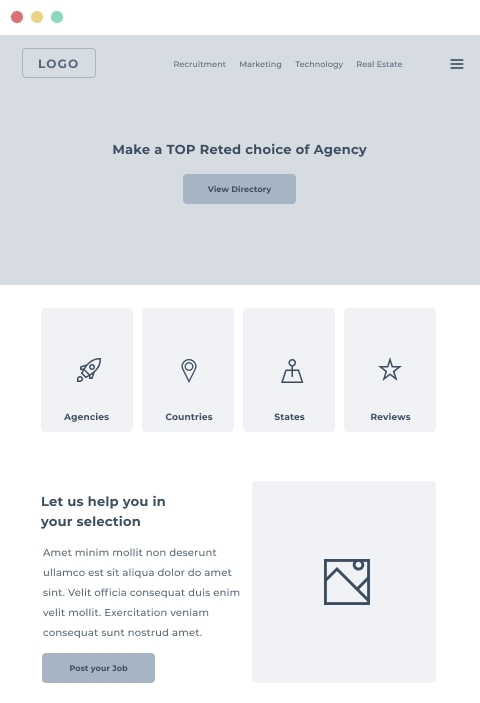 homepage design and internal page designs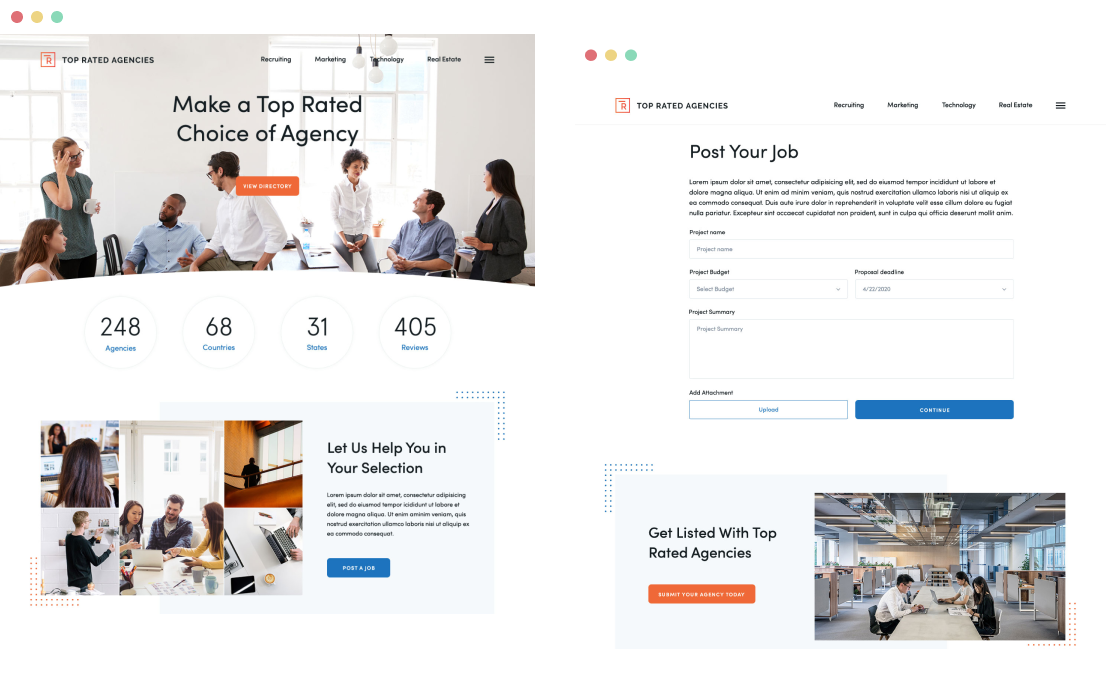 the result
Finding a reputable company, with a proven track record and verified reviews is the best way to ensure a successful project.
Our goal with this project was to make the process easy for both parties by providing a modern approach to a directory and business marketplace. From verified reviews to job postings to lead generation - we incorporated all the right functionality to help users find the right match. How did we do?
Client Love & Reviews
We are excited to have received top ratings for this digital product client
I love the design and the overall branding of Top Rated Agencies. We worked together efficiently and Jeff at Socialfix was able to guide me every step of the way. I am very happy with the final result and look forward to working together on the marketing campaigns next. Thank you so much!!!

~Kara Reed from Top Rated Agencies
Get in Touch with Us For Your Next Project
Contact us