The global pandemic has been causing disruptions for over a year now, and majority of the world has come to a stop. The millions of lives lost and the severe economic crises we are facing represent an unprecedented public tragedy to remember. Covid-19 has made us more aware of the vulnerability and fragility of humanity, raising questions about collective responsibility, diversification of living, and how to come up with a more inclusive social contract. We came to realize that the world as we know it is at risk. The future has also arrived faster than we ever imagined, with multiple challenges begging to be addressed, from worker vulnerability and income inequality to interdependent global supply chains and the risks and uncertainties associated with them. It is not only hospitals that are stretched to limit but so are governments and the institutions tasked with responding to economic and social threats. And while programs are in place to compensate for some of the lost revenue and shortfall in wages, both workers and industries of different scale are facing their own dire circumstances and individual catastrophes. Some businesses already shut down while others are hardly staying afloat. Video production capabilities have been significantly affected across sectors, and the entertainment industry and digital content production have not been spared. 
The industry has been in limbo for quite some time because of social distancing measures, lockdowns, and travel restrictions aiming at containment. As preventing the spread of the virus has become a top priority, the entertainment world is facing the challenge of coming up with safe video production options. And it isn't just Hollywood that woke up to the need to adapt – marketers and advertisers involved in video production are actively looking for ways to overcome barriers and continue creating content while observing safety protocols. Below we will discuss the production options possible and some of the measures we, at Socialfix Media, have found to be effective in limiting risk and maximizing safety when shooting live action videos. 
Video Production Options Allowed
The production options possible vary by country, based on the measures in place to prevent further spread. Even countries that allow live filming have implemented strict safety protocols to minimize the risk of transmission. These can include health briefings, frequent disinfection and cleaning of equipment, and restrictions on staff with flu and cold symptoms. Measures and the production options possible vary widely.  In some countries, crew size restrictions have been enforced while in others, full scale productions are still allowed. To shed light on the current developments, the Global Production Map by Genero looks at the level of production possible in more than 80 countries around the world. The analysis shows that between September 11 and October 12 small scale studio shoots with talent accounted for 10.1 percent while post production for just 1.1 percent. Full scale and medium scale shoots made for 46.1 and 47.2 percent, respectively.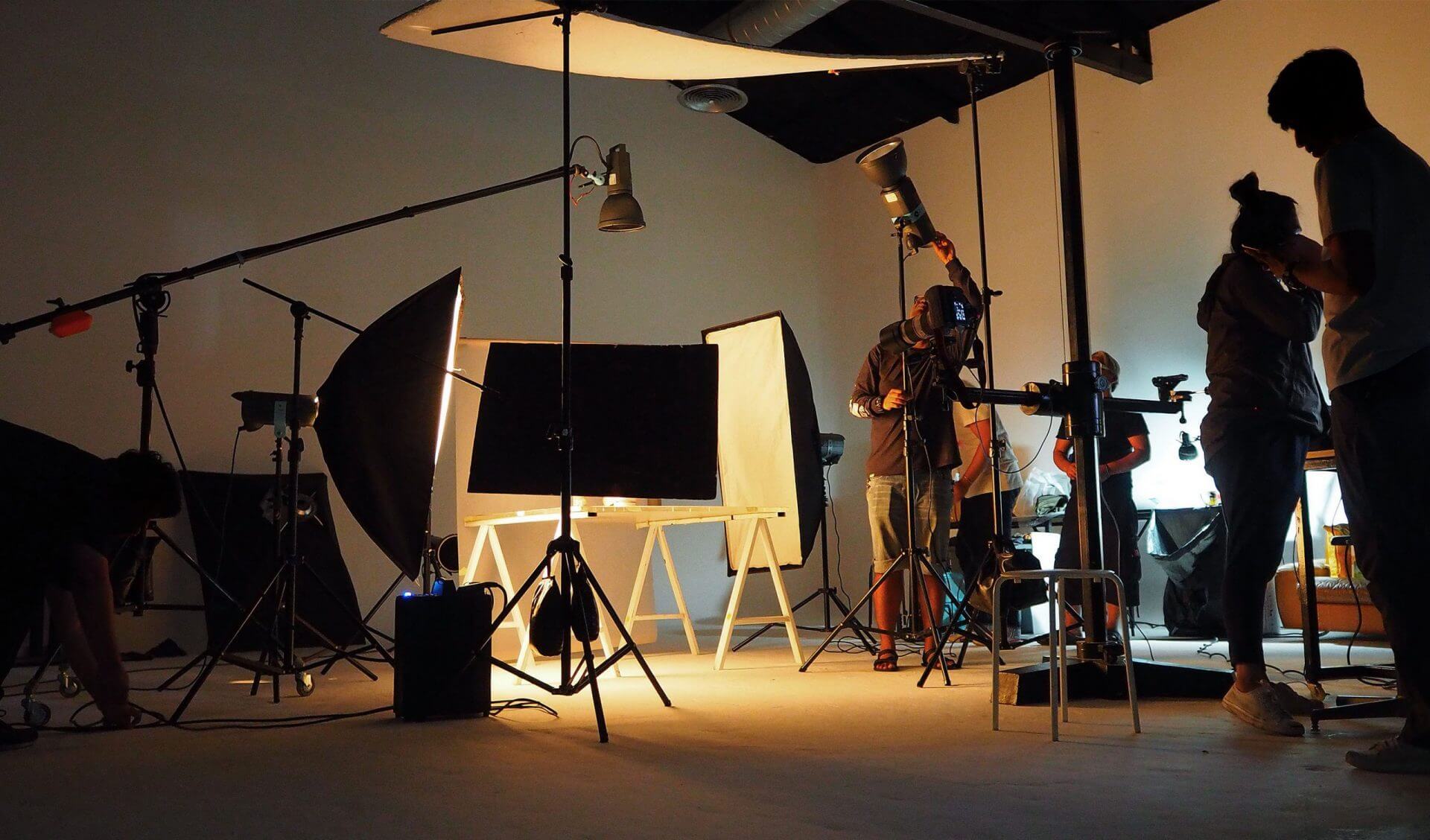 Such regional differences can be explained by the fact that transmission dynamics and safety parameters vary from state to state and from country to country. Facing a complex international situation, with varying easing and tightening of restrictions due to the dynamic nature of the pandemic, international producers are having a hard time predicting how things will play out. On the plus side, they are already gathering experience about video production during Covid-19 and are coming up with strategies to ensure compliance with social distancing regulations. The crew of Unter Uns in Cologne, Germany, for example, paused production for just a week in March 2020 and has been shooting for almost a year since then. To ensure workplace safety for all parties involved, they developed an 80-point plan, covering issues like social distancing on set, hand washing, tightened entrance security, and mandatory temperature checks. All scenes have been reworked to involve no more than 3 cast members standing around 5 feet apart. The team even has a corona stick, which is a 5-foot pole used to ensure that actors keep distance as per Germany's regulations. They are also shooting over the shoulder and using long focal lengths so that cast members look closer together than they are in front of the camera. A Plexiglas shield has also been placed between the sound technicians and camera operator as a form of a physical barrier. Actors do their own makeup guided by professional makeup artists via video chat, with all items individually wrapped to be used by cast members. 
Meanwhile, on the other side of the globe, Fremantle Australia has adopted a similar approach after their long-running soap opera Friends went back into production in April. Their Melbourne-based studio has been split into three separate units to accommodate three production teams. All scenes involve 3 cast members only, and physical contact like kissing or hugging is not allowed. 
Low-budget productions with reduced crew and cast size have also been able to adjust to the new reality of Covid-19. In Latvia, for example, producer Yu-Fai Suen was given the green light to finish shooting on his action/horror movie Warhunt amidst toughening restrictions and lockdown measures. All crew members were required to observe social distancing guidelines off camera, undergo temperature checks, follow strict hygiene and safety measures, and wear masks.  Visiting cast was only allowed to join after mandatory 14-day quarantine at a hotel in the Latvian capital Riga. 
In China, where the coronavirus pandemic started last December, video production studios are the closest anywhere to what the industry looked like before the global outbreak. Major companies such as Enlight Media, Wanda Film, Huayi Brothers Media, and Bona Film Group already have productions ready for release once the country's movie theatres reopen. A return to normal of this scale, however, may not be a realistic scenario for the rest of the world where governments and societies are still struggling to contain the pandemic. 
Transitioning back to old-fashioned live production looks challenging in difficult times. It is important, however, to shift focus from survival to revival and emerge stronger from Covid-19.  While many video content companies are facing a near-term Armageddon due to cessation of activity, the need for entertainment is universal, and it is leisure activities that allow people to get energy and motivation to do their work in a productive way. As many of us are dealing with pandemic fatigue and "need a break", the film industry is likely to emerge as a powerful vehicle for leisure and entertainment, telling stories that stick and engage and convey values, history, and culture to create a sense of connection and meaningfulness. 
It is true that the industry experienced a near-total cessation but the entertainment world is set for a boom. And with the right tools – a solid production plan, script, storyboard, and health and safety measures in place – film studios have a good chance to survive the global pandemic and in fact, any other crisis in future. 
In the short term, while waiting for the pandemic to end, it is time for content companies to adapt, find new ways to work responsibly and effectively, and adopt measures that ensure a high level of safety for everyone involved. Depending on factors such as composition of employees and work location, adjustments may be required to create a healthy work environment.  Below is some general advice to help studios achieve this, covering topics like disinfection, personal hygiene, infection control monitoring, auditioning, and catering and meals. 
PPE, Personal Hygiene, and Disinfection
To create a safe workplace for everyone and do so responsibly, the Director of Photography should either have а vaccine administered or have no symptoms. Wearing sterile personal protective equipment, the Director distributes hand sanitizer tissues, sanitizing wipes, gloves, and masks as needed. All PPE that has been distributed must be stored, disinfected, and disposed of as specified. Handwashing stations with paper towels, soap, and running water should also be made available for crew and cast. As per the Covid-19 Workplace Guidelines, personnel must sanitize or wash hands:
After disinfecting workspaces, tools, and equipment
After using shared equipment
When in contact with pets or animals
Before and after meals
When using the restroom
After sneezing, coughing, or blowing one's nose
Upon arrival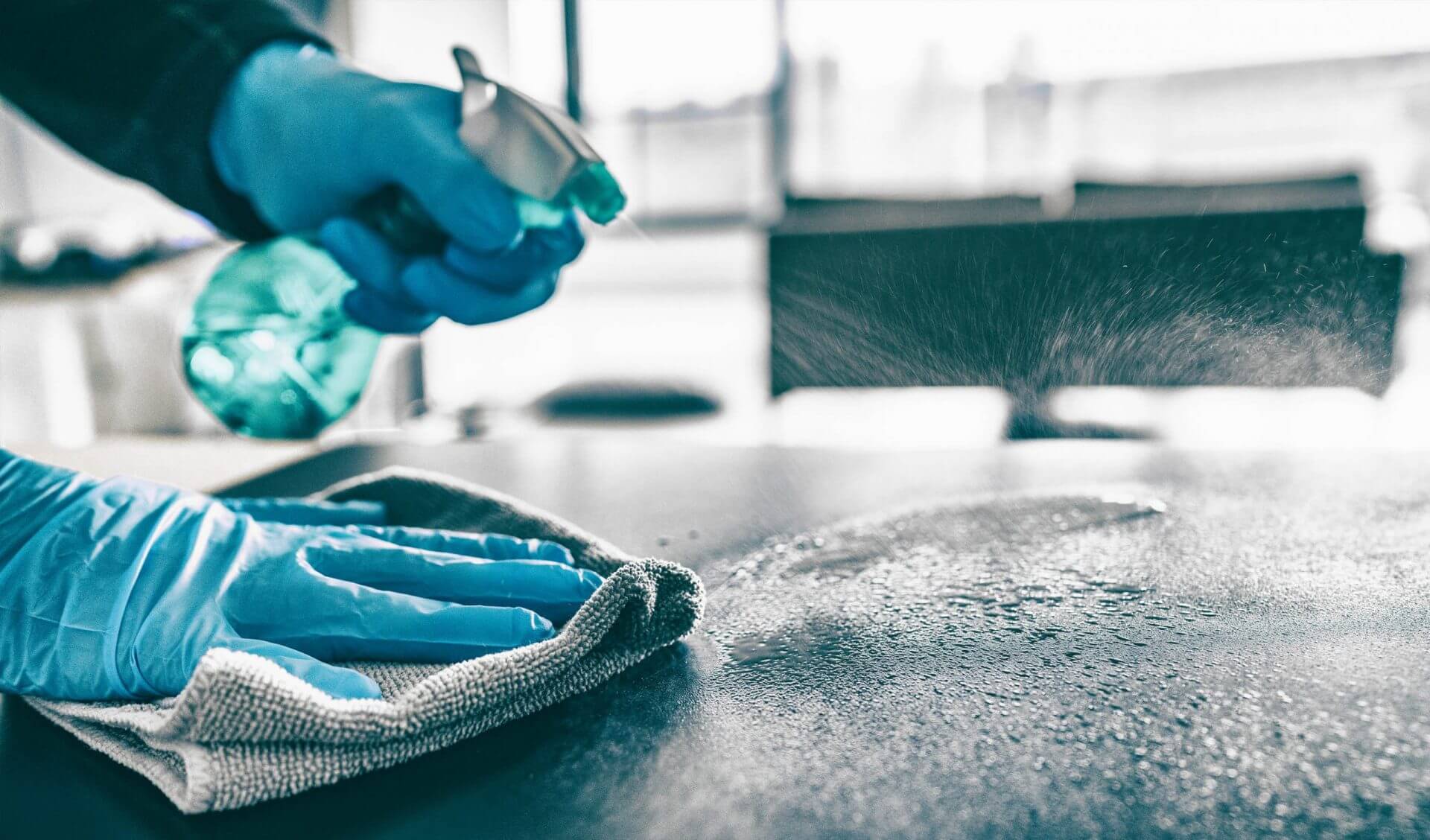 It is also important to periodically clean high-touch surfaces and shared equipment as per the manufacturer's instructions, including contact time, concentration, and safety requirements. High-touch surfaces that require frequent cleaning include faucets, phones, countertops, doorknobs, and tables. Shared workspaces and equipment should be cleaned as well, especially high-touch surfaces such as meal and break areas, off- and on-production offices, make-up and hair stations, dressing rooms, and production sets. Following the manufacturer's instructions for electronics, personal equipment should also be cleaned before use, including radios, microphones, and headsets. Walkie-talkies and radios should be assigned to individual crew members and used exclusively by them. High-touch surfaces in shared vehicles should also be cleaned on a regular basis, including arm rests, seatbelts, controls, and steering wheels. 
Infection Control and Monitoring
It is recommended that all crew members undergo periodic testing to minimize the risk of infection and spread. Production studios are also encouraged to adopt a Covid-19 symptom screening questionnaire to be filled in on a daily basis. Crew members must indicate whether they are currently on a quarantine or isolation order, whether they have recently travelled outside the state or internationally, and if they have symptoms such as muscle pain, loss of smell or taste, and difficulty breathing. Staff that has any of the following symptoms must not report to work: 
Congested or runny nose
Headache
Feeling fatigued
Shortness of breath
Sore throat
Cough
Repeated shivering
Chills and fever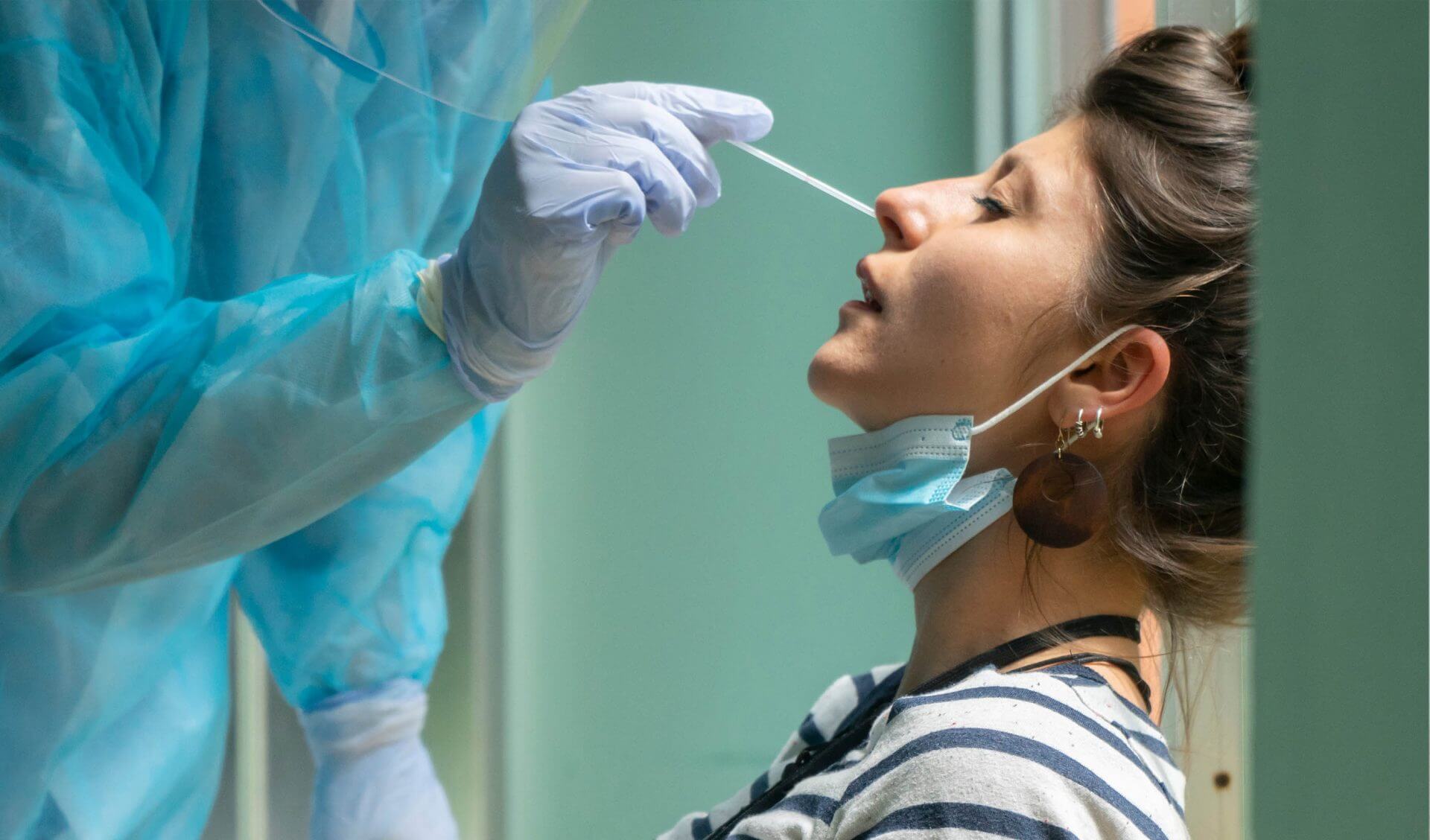 Crew and cast members will be also asked to mention any health conditions that might increase the risk for severe illness. Such conditions may result in complications and adverse outcomes that require mechanical ventilation, intubation, admission to the ICU, or hospitalization. Persons who need to take extra precautions are those with liver disease, diabetes, asthma, heart conditions, and cystic fibrosis. 
Talent Casting & Auditions
To minimize exposure, it is important to schedule auditions in a way that helps avoid crowding in lobbies and elevators and in rush hour commutes. Remote casting sessions can be organized whenever possible. In-person auditions must be scheduled further apart to comply with social distancing protocols, with talent honoring their designated appointment slot. Scripts can be distributed by email or other electronic means, with talent being offered the option to submit self-tapes online.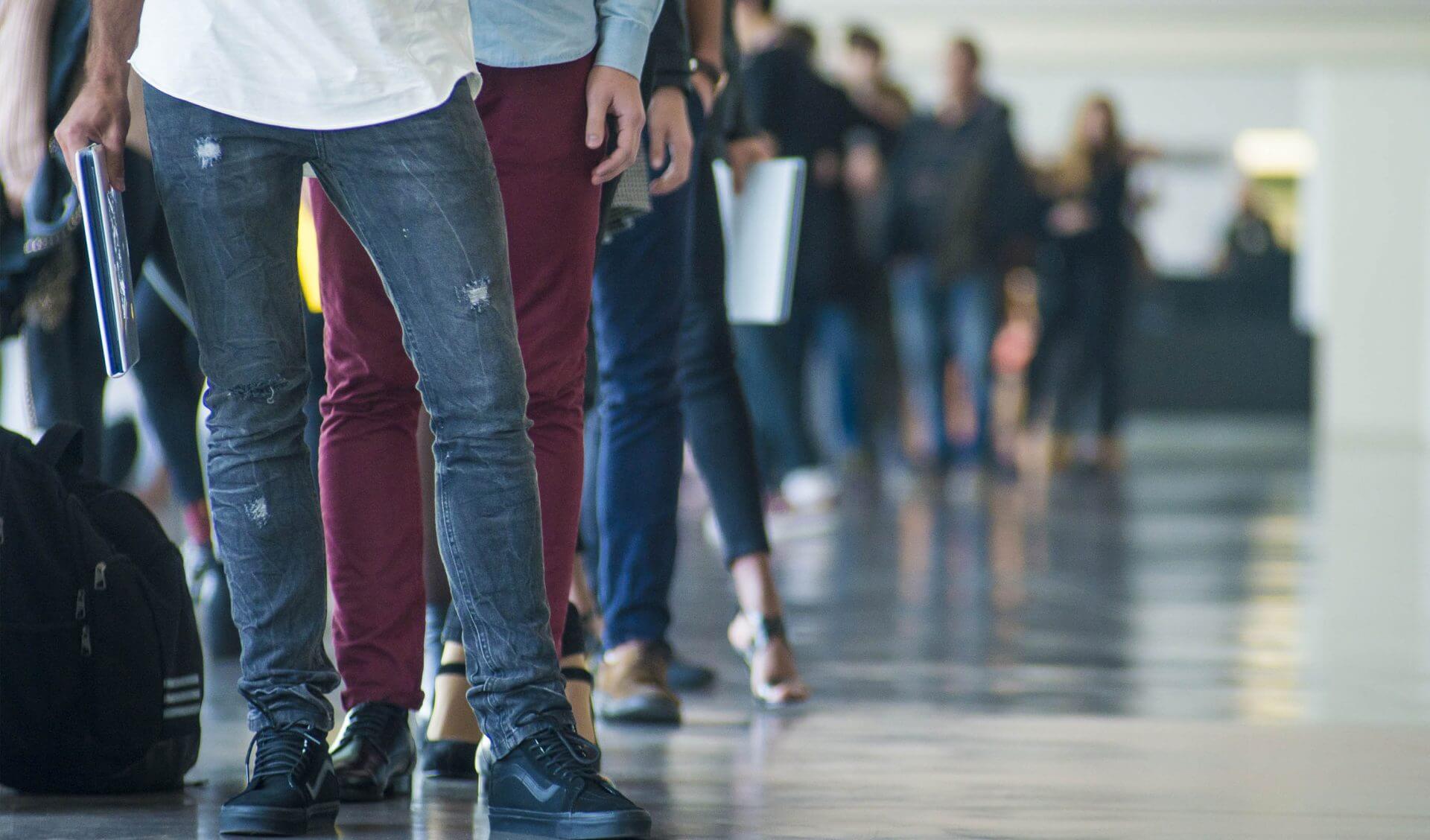 Catering and Meals 
Staff involved in handling and preparing food must wear personal protective equipment at all times. They must comply with all public health guidelines and regulations on the distribution, preparation, processing, and delivery of food, including appropriate food temperatures and using meal service PPE such as face coverings, gloves, and hair nets. All dishes, microwaves, and break rooms must be regularly cleaned to minimize risk. When coffee, snacks, and meals are served in meeting rooms and at off-production sites, infection control protocols must be strictly observed. During meals, cast and crew must not use condiments, menus, and other shared items. Single-serve packaged condiments must be made available. Providing prepackaged meals and snacks also helps minimize exposure as opposed to crew waiting in line. Communal self-service and buffet style food service should be avoided, examples being trays of food, salad bars, and other arrangements where crew members will need to share serving tongs and spoons.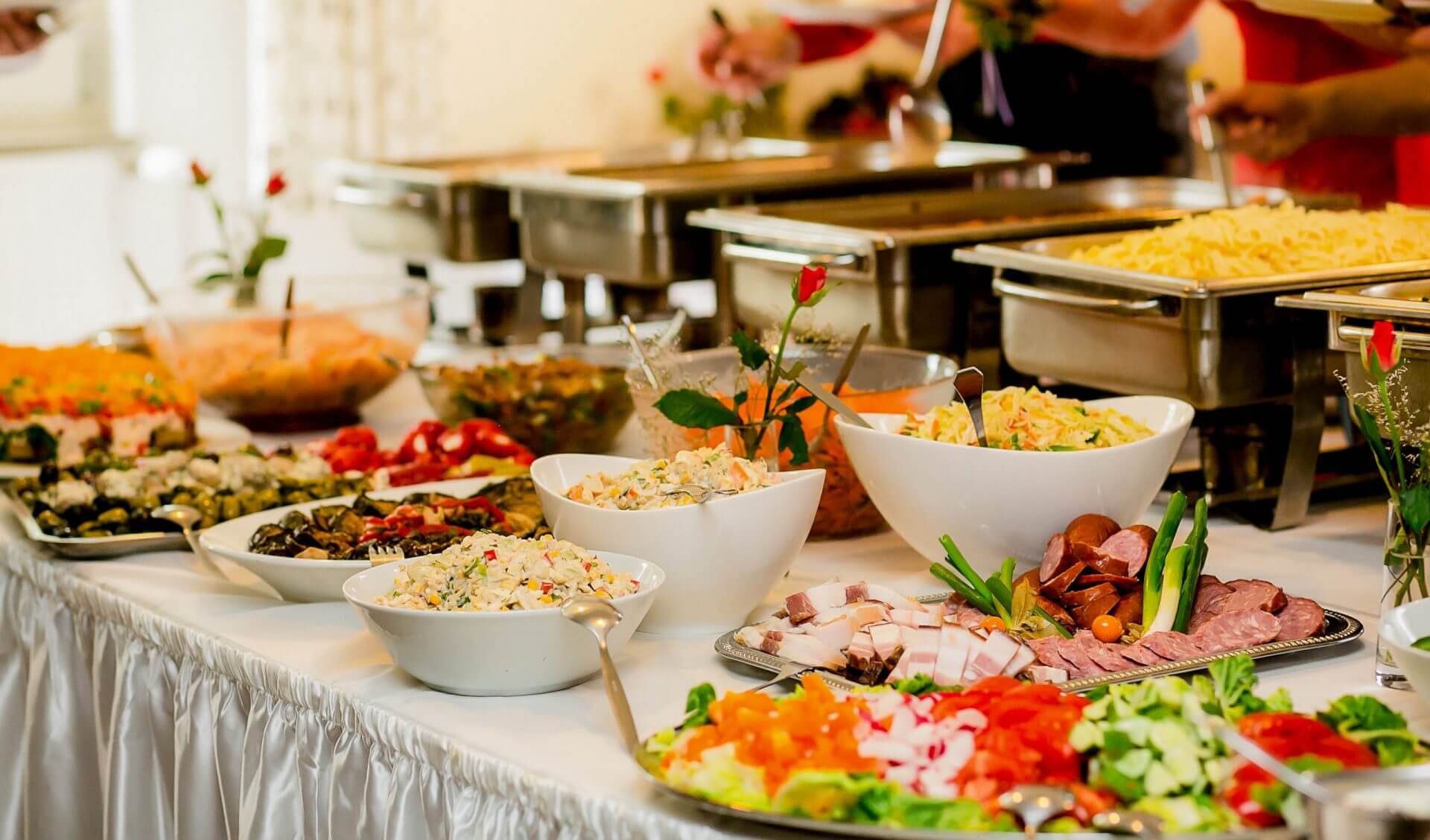 Safe Video Production Alternatives
The landscape is constantly changing for the entertainment industry due to the evolving Covid-19 situation. Video production companies are operating in an unpredictable, precarious, and demanding environment that is difficult to navigate. Studios are working hard to realign their strategies and come up with creative ideas to produce content and avoid significant human contact as to reduce the risk of Covid-19.
Depending on industry and genre, there are plenty of safe options such as stock footage, live streaming, and using post-production techniques like VFX, sound design, and AR filters. Other options can be: 
Illustration and design
Advanced motion graphics
Animation
Simple photography and video shots
For film companies, focusing on alternative forms of video content is one way to keep up production, grow their ways out of the crisis, and avoid the risks associated with live shooting. Packing crew and cast members into a studio for a couple of days or hours is not advisable or at least until the pandemic subsides. This doesn't mean that production should be put on hold due to Covid-19. People need entertainment more than ever, and video content allows them to stay physically distant and socially connected at the same time. 
Moving Forward
As production companies are continuously adjusting to weather the Covid-19's interruption, they are increasingly adopting new approaches and creative and unique ways of producing video content. This is a welcoming development given the complexity of video production. It is an extensive and multi-stage process that requires a number of professionals in different spheres, from sound producers, cameramen, and cinematographers to actors, set decorators, costume designers, and make-up artists. They all work together to create video content that people actually want to watch. Amidst a global pandemic that has sickened millions of people, these jobs that require staff to perform tasks in close physical proximity have become unsafe and more difficult. 
Because of the nature of filming, many production studios are now equipped with medical-grade air scrubbers and hand-washing stations so that cast and crew feel safe and protected. Stringent Covid-19 protocols have also been widely adopted. In parallel with observing social distancing, studios are also investing in 4K camera technology, virtual production techniques, motion capture technologies, and autonomous drones. A recent report by the Global Research Company confirms the increased penetration of technology in the filming industry. More and more video and indie filmmakers are now relying on autonomous drones with built-in high-resolution cameras, rotators, and advanced algorithms to minimize risks and human involvement. Virtual post-production is also gaining momentum and enabling actors to collaborate without sharing the same physical space. Automated dialogue replacement, for instance, allows cast to produce supplementary recordings remotely which are then used to replace the original dialogue. Artificial intelligence is also making its way into filmmaking territory. AI solutions have multiple applications in distribution, post-production, and production. They can be used to analyze the main components of a script, enhance audience appeal, and predict potential revenue. 
The transition to the digital age is well underway, this trend being radically accelerated by the pandemic. We are likely to witness the adoption of many technology-powered solutions which studios embrace out of necessity. And there may be no going back to business as usual. For some the world is to emerge as a better place after Covid-19. With fewer miles travelled, more time to focus, and less time away from family and friends, it is time for filmmakers to rediscover their creative energy and the artist within. 
Sources: 
https://genero.com/insights/creative-production-solutions-during-covid-19
https://www.aicp.com/assets/editor/AICP_COVID-19_Guidance_for_Production_V7_12_15_2020.pdf
https://www.thebusinessresearchcompany.com/report/film-and-video-global-market-report-2020-30-covid-19-impact-and-recovery
https://www.indigoprod.com/covid-safe-production/
https://storyhunter.com/home/covid-19-guidelines/