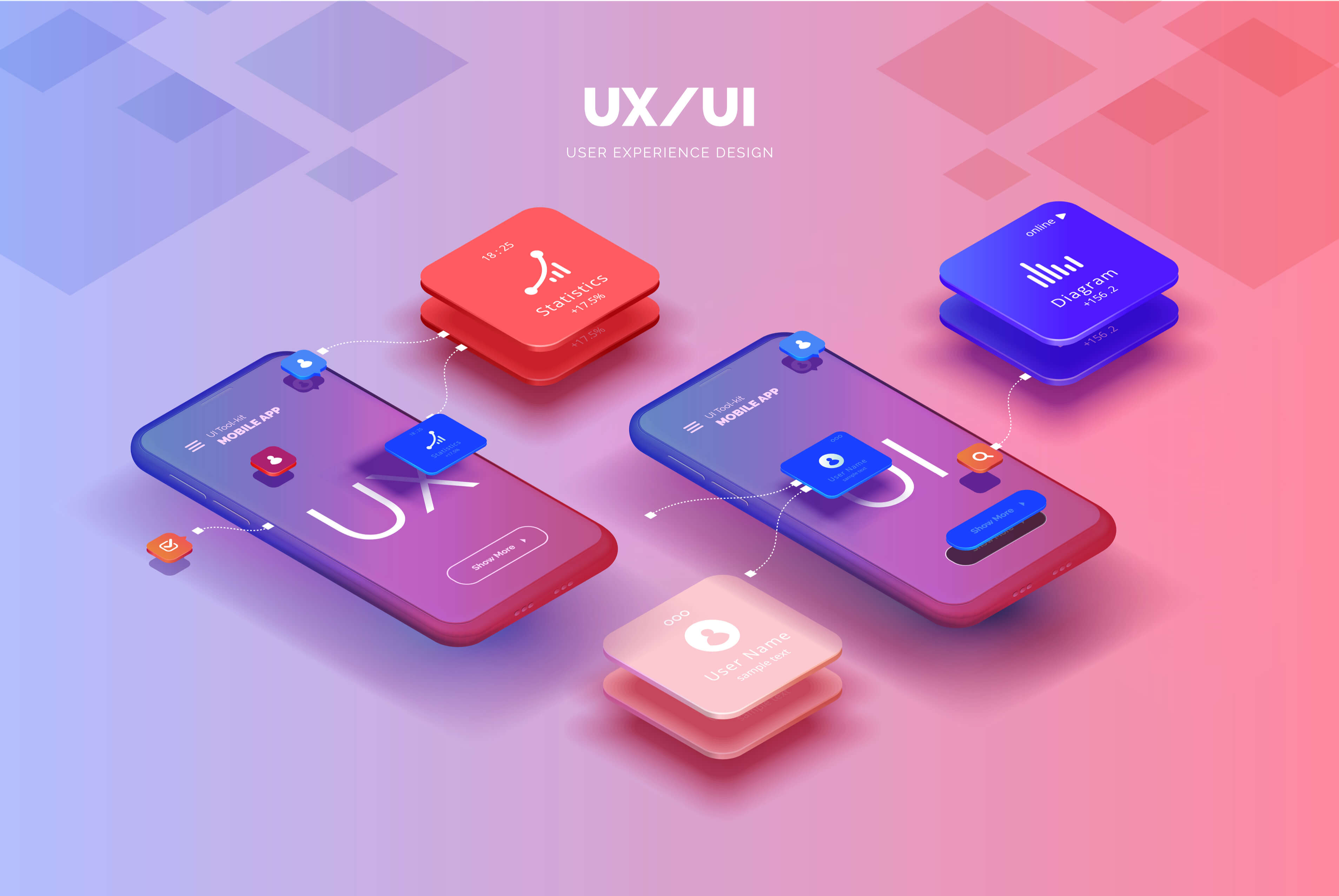 A website is the most important element for any e-commerce business. It affects customer interaction, sales, market outreach, leads to flexibility, etc. Therefore, website performance is crucial to a business's success and so is monitoring it. 
But how do you keep an eye on your website all the time, while running your business efficiently? This is where UI monitoring tools come into the picture. They regularly perform tests on your website and even generate automated alerts when it is not functioning properly.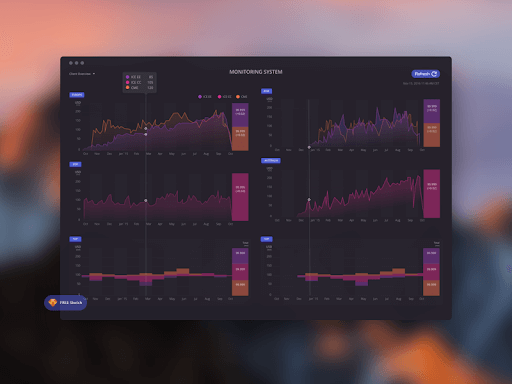 Which Are the Right UI Monitoring Tools for Your B2B Website? 
When you go searching for the right monitoring tool, you may come across several options – uptime monitoring, transaction monitoring, paid tools, free tools, etc. – and deciding between them can be a bit overwhelming. To simplify things for you, we have compiled a list of the top 10 UI monitoring tools for your B2B website or e-commerce platform. So go ahead and make sure that your website's performance is always up to the mark by using these efficient tools! 
 Top 10 UI Monitoring Tools For Your B2B Website
1. Uptime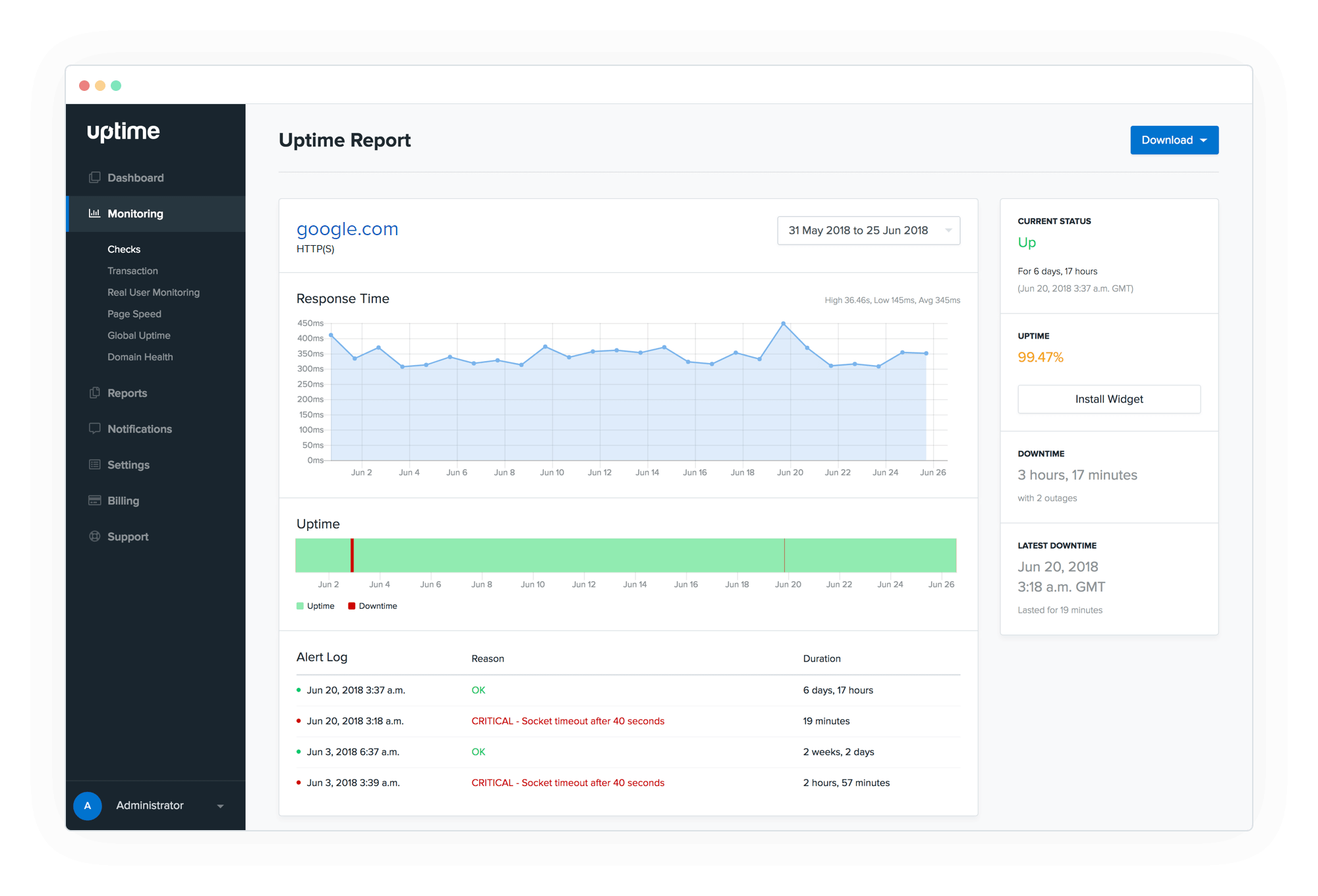 Uptime offers a variety of attractive services like SSL monitoring, malware scanning, round-the-clock customer support, etc. It focuses on reliability and ease of use and monitors the availability of your website across six continents at one-minute intervals. If there is any issue with your website performance, it alerts you via SMS, phone call, e-mail, etc. It offers all its customers a 21-day free trial to use its services and features and decide for themselves. Also, check out this page about Kafka streams. 
2. Sematext 
Sematext Cloud offers great management and monitoring solutions through real-user monitoring (RUM) solution, a Sematext Experience, and a synthetic monitoring tool, Synthetics. It is a widely popular tool amongst developers because it provides an elaborate report on website speed, website uptime, error rates, etc. It also tells you about your users' experience and satisfaction. You can get it for free or even go for the premium plans that start at $19/month. 
3. Pingdom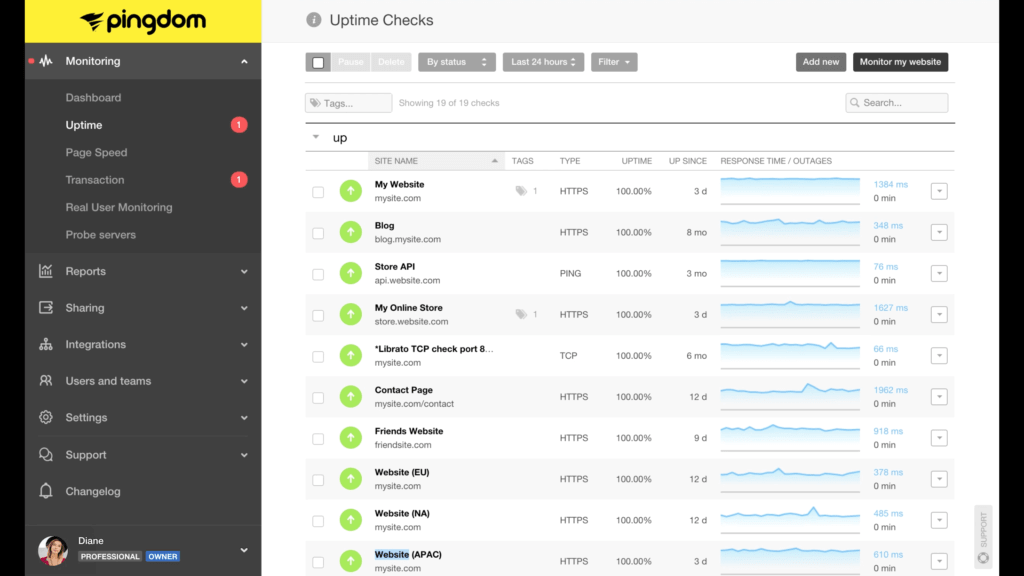 Pingdom is an affordable monitoring tool that alerts you when any of your applications malfunction or go down. It is user-friendly and provides SSL certificate monitoring and website monitoring. It even supports real-user monitoring, which means it keeps track of user visits and also collects helpful data from actual people to help in performance improvement and analysis. Purchase it today for only $15. 
4. Monitis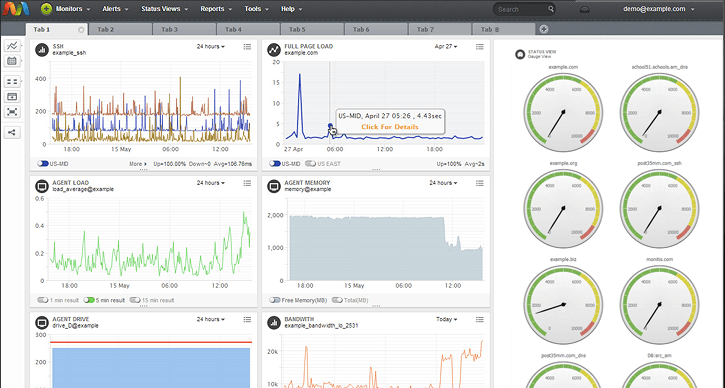 Monitis is a paid software that checks your website every five minutes. It provides many features like uptime monitoring, server health, network performance, etc. While this tool may be slightly outdated, it still provides you with elaborate as well as accurate information about browser and platform performance, the geographical distribution of users, page load time, etc. Its prices start at $12/month. 
5. Checkly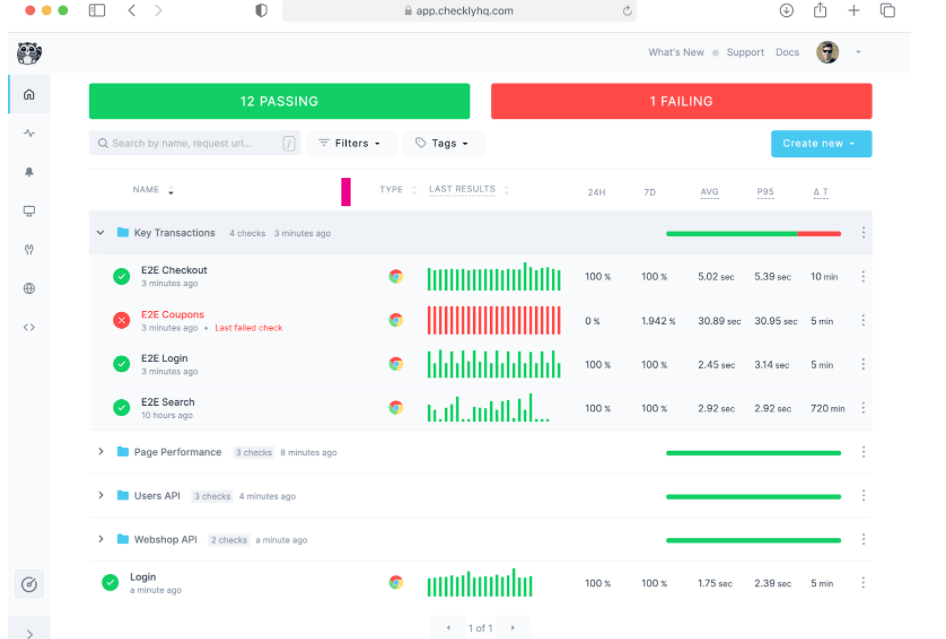 Through the Playwright and Puppeteer frameworks, Checkly tends to simulate the users' interaction with your eCommerce platform. It offers a Headless Recorder browser extension to aid you with writing scripts yourself. It runs this code every 10 minutes. Checkly is a paid tool that comes with a free trial. It has a very versatile alerting system that works through SMS, email, Slack, Pagerduty, etc., every time there is an error on your site. Its price can range from $7 to $499, depending on the number of SMS credits, API checks, etc. 
Tip: Hundreds of growing businesses use Socialfix to leverage successful UI & UX design and monitoring strategies and showcase their products and services. Try us for a free consultation 

6. Calibreapp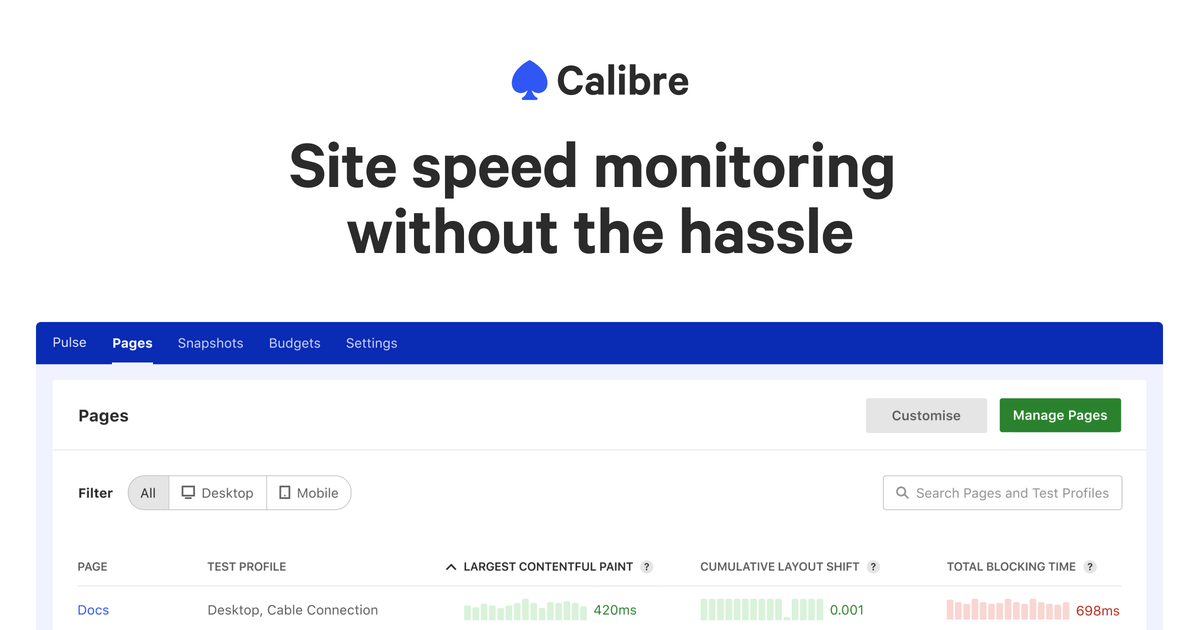 Website monitoring with Calibreapp gives remarkable results. It provides a detailed report on your entire system and keeps you updated on any malfunctions that may occur, so you can prevent them. It offers other features like Core Web Vitals support, Insights Email Report, etc. Its price starts at $60/month but can go up depending upon the number of test profiles and the number of tests.
7. Host-tracker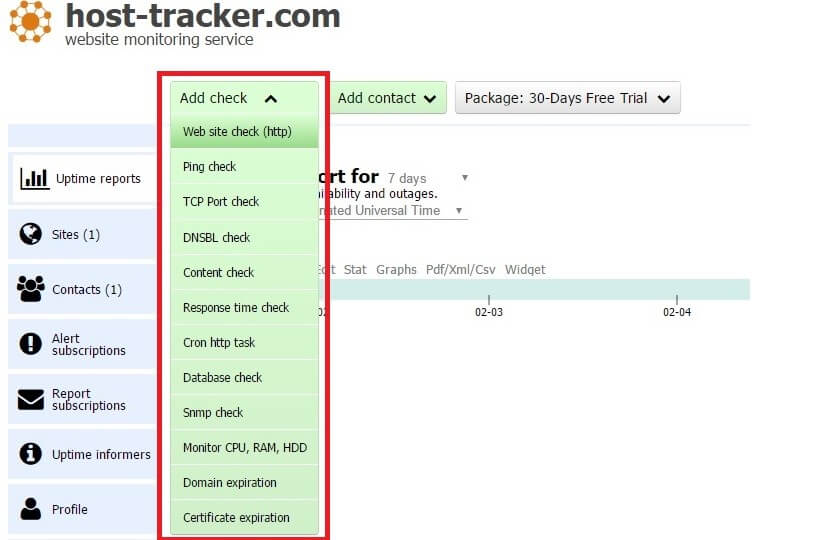 This tool helps in tracking server availability as well as transactions between a server and a client. It focuses on areas like page errors, database connection problems, and network issues. While this tool does not offer real user monitoring, it has other advantages like being easy to understand, having 60 test locations across the world, and using a bunch of different methods like SMS, Skype, Hangout, etc. to alert you about the website malfunctions. The starting price for Host-tracker is $14 per month but can go up to $99 per month.
8. Smartbear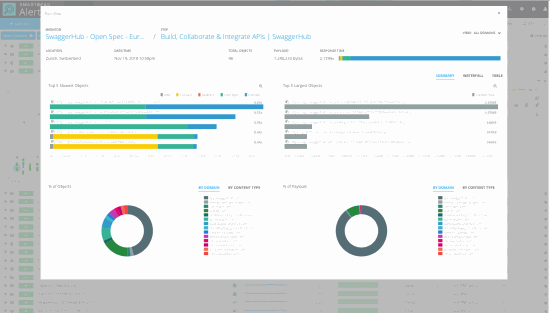 Smartbear is popular amongst large-scale organizations that wish to monitor every element and aspect of their websites. Apart from keeping a close check on your website's performance, Smartbear also monitors your mobile applications, API status, and database health. It has around 340 testing nodes set up across the globe. The tool provides many features, like a list of resources and support materials, robust reporting and analysis, etc. Smartbear is available for a price range of $199 to $1999 per month.
9. Uptrends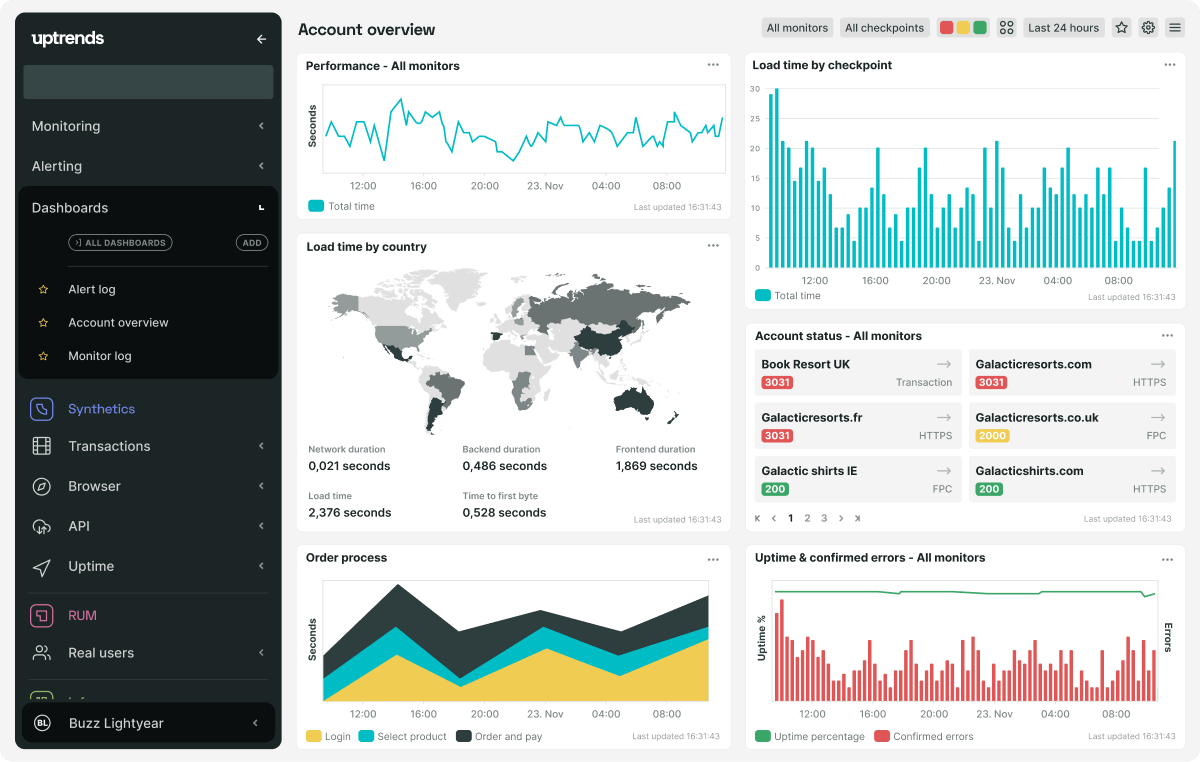 Uptrends has around 150 website monitoring locations in the world. In addition to monitoring websites, they also provide features like API monitoring, server monitoring, SSL certificate monitoring, etc. Their real-time user monitoring involves features like mobile website monitoring, third-party content monitoring, waterfall reports, etc. They offer several free tools to users, but they don't have a free tier, which is why they provide a 30-day trial period to all users. The price of uptrends ranges between $16.69 and $72.33 per month.
10. Site24x7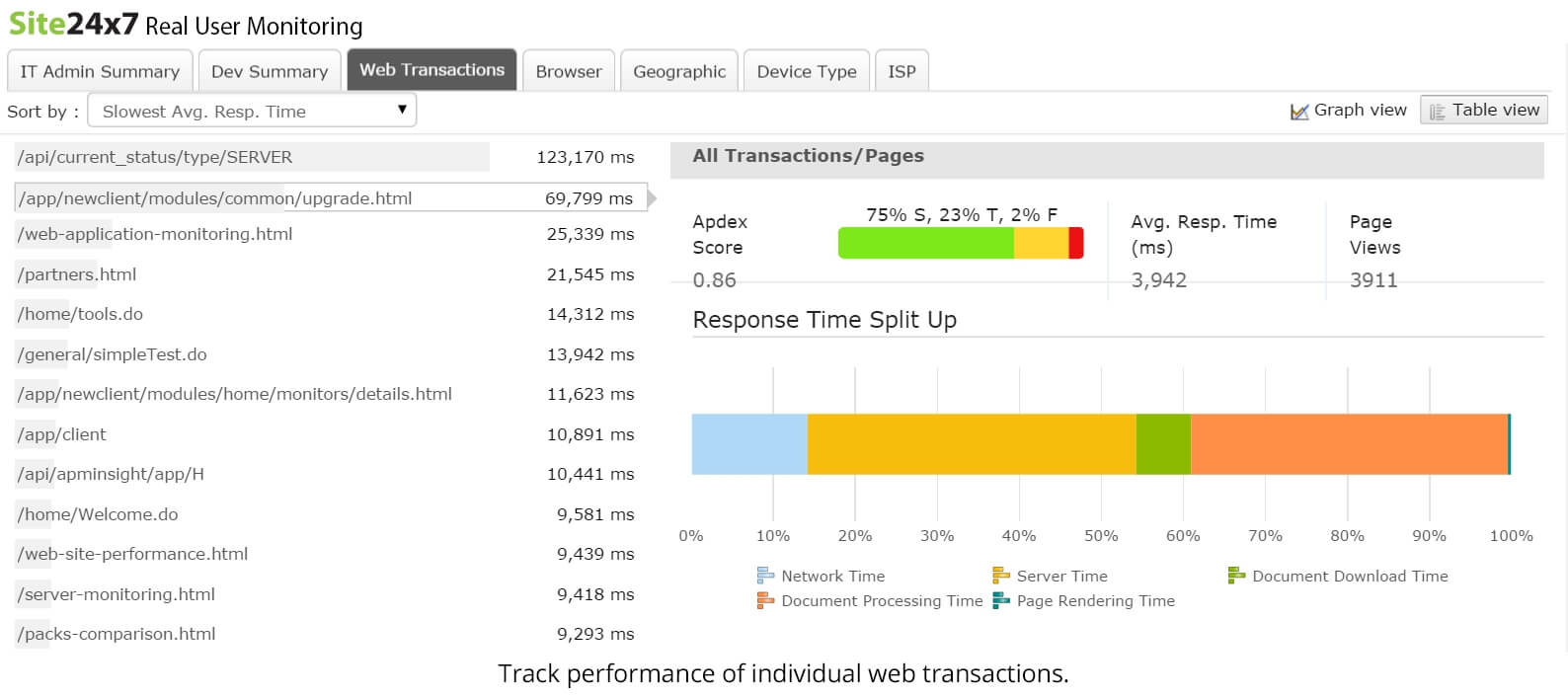 Every time your website fails to load or resource, or has network issues, timeouts, etc., Site24x7 provides a detailed alert to you. In addition to a variety of impressive features, Site24x7 has an excellent support staff. Its alerting system works through email or SMS. It also supports numerous protocols such as HTTP, HTTPS, REST, SMTP, FTP, etc., which is why it is quickly becoming the most desirable choice when it comes to resource monitoring.
How Socialfix Can Help With UI Monitoring 
At Socialfix, we provide affordable and reliable uptime monitoring services like SSL certificates, maintenance, and support, site performance analysis, software updates, etc. to ensure optimization of visitors for your website. 
We can help you build your online presence and reach your target audience, starting from the ground up! Look at Consilium Intelligence, an innovative HR tech startup that needed a 360-degree digital strategy to help them build and monitor an intelligence web product and Saas for the financial markets.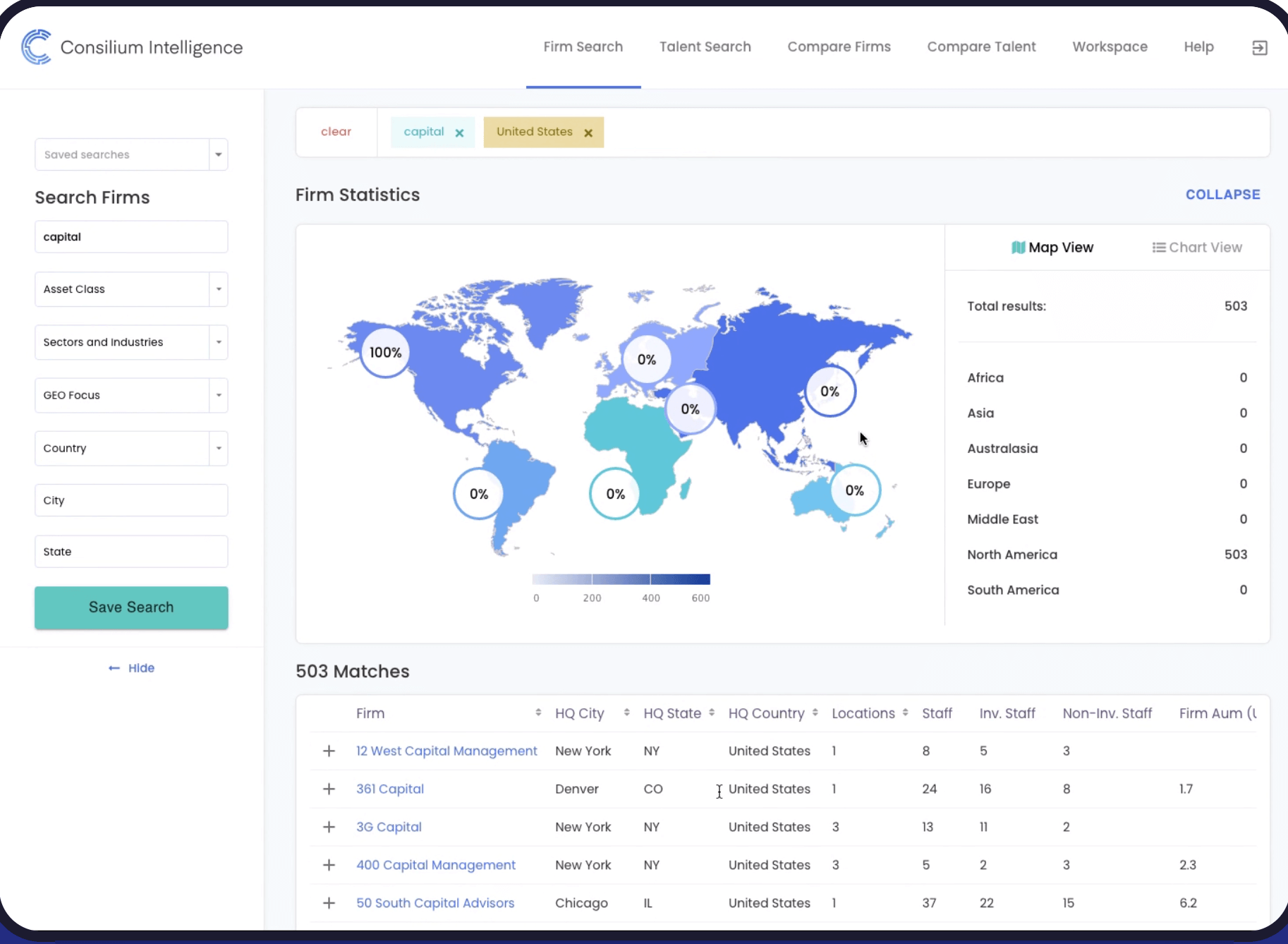 Through constructing a comprehensive branding identity, user-friendly design, and interface for their online platform, and thorough UI performance, Socialfix helped Consilium reach over 80,000 Hedge Fund and banking job candidates, ensuring the continued success of their platform.
To Wrap Up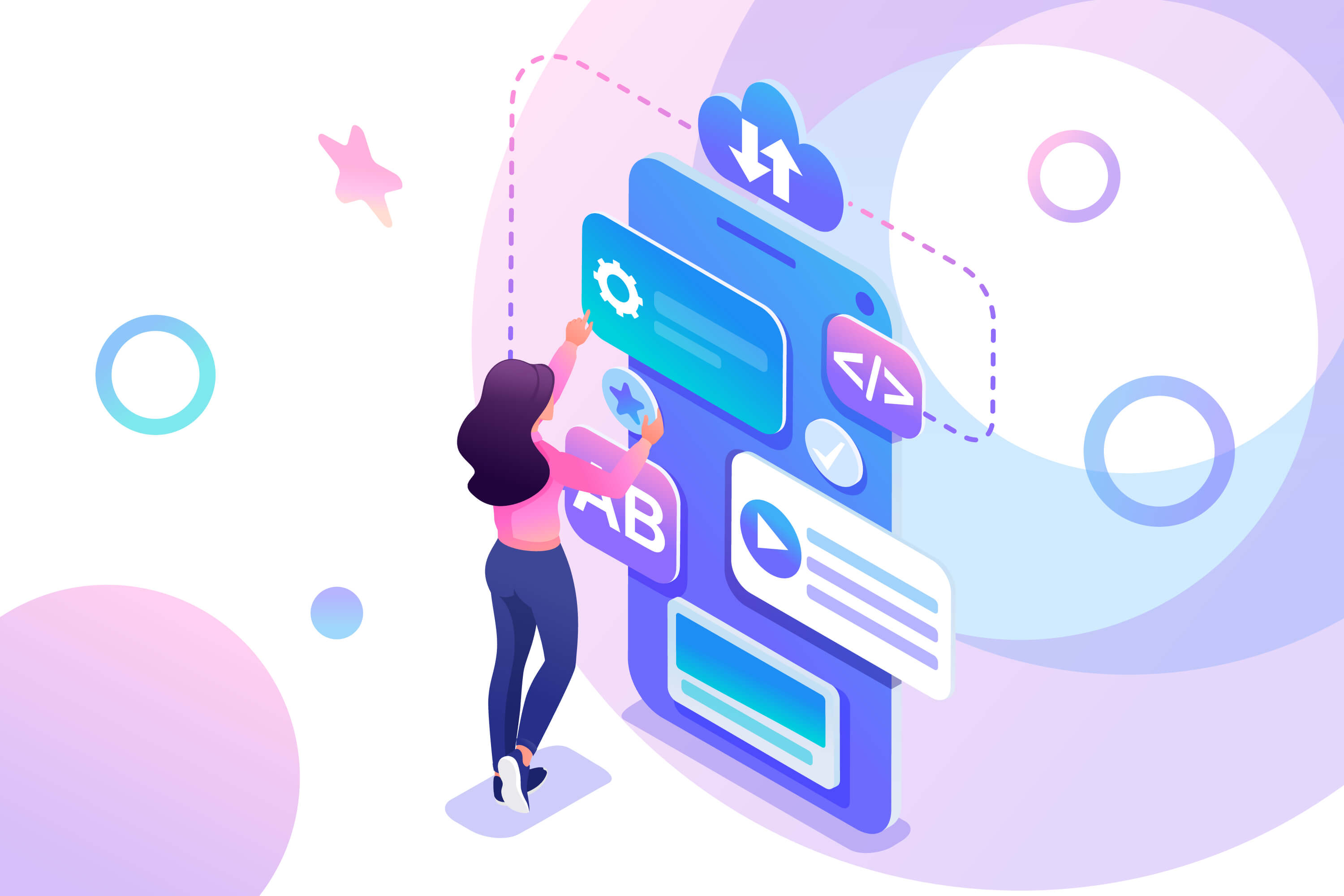 Your website should be your top priority, especially when you're running an eCommerce business. But spending hours upon hours on figuring out if your UI is performing at the right level is not ideal. Least of all when you're trying to grow your influence on the marketplace. These 10 UI monitoring tools will help you automate and streamline the process, so you have all the time to develop your brand into a market leader.