With lockdowns and social distancing measures to contain further spread, millions of people have been forced to stay home, resulting in an unprecedented increase in the amount of time consumers spend on social media platforms. From accessing latest news and entertainment to shopping, communicating, and finding things to do, platforms like TikTok, Twitter, Instagram, and Facebook increased their popularity, and usage and engagement are way up. 
The 2022 Social Media Trends – Overview
The global pandemic has changed how much, why, and how people use social networking sites. As humans, our personal and social wellbeing and emotional satisfaction are tied up in the quality of our social connectedness and personal relationships. With restrictions on gatherings, social life, and movement, social media platforms came to fill the void.  More and more people are beginning to use networking services as channels for communication and interaction. The global pandemic has also increased the time spent on social. In fact, a recent Coronavirus Research study by GWI, conducted in 20 countries, shows that 42 percent of people are spending more time on social networking sites. The role of social media has also changed amidst the pandemic due to an increased demand for up-to-date-information. As a term coined to describe the practice of scrolling through social media to seek out upsetting news, doomscrolling illustrates the importance of networking sites as a news source. At the same time, more people are now turning to social media to reconnect with a happier and more joyful past that they learnt to appreciate during the pandemic.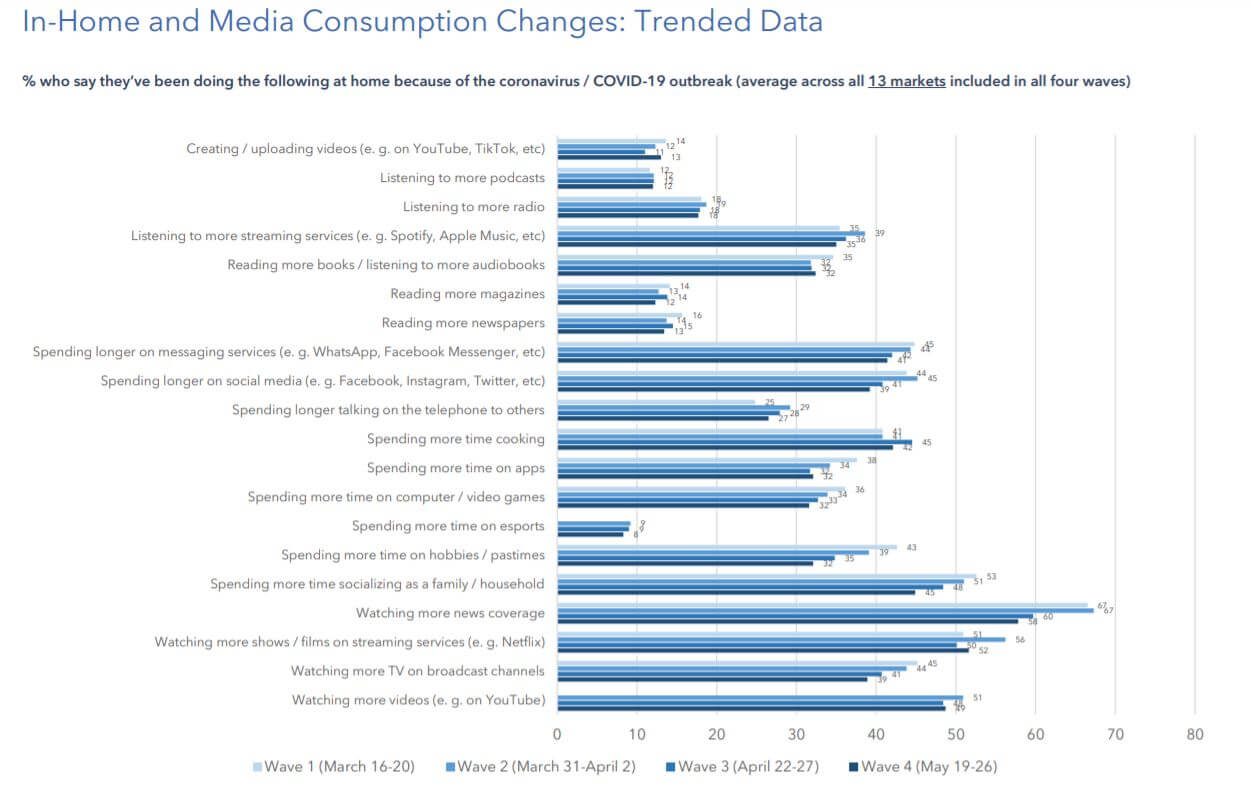 As the global crisis is not over yet and social media use is soaring, businesses can no longer downplay the importance of networking sites and the trends that emerged amidst the ongoing Covid-19 crisis. Here is a list of the top 10 digital marketing trends to look into as 2022 is unfolding.
1. Nostalgia Marketing
The global pandemic has brought unprecedented challenges for millions of people who are struggling with financial fallout. The crisis has led to a rise in depression, stress, anxiety, and fear of the unknown, as an ongoing pandemic of unparalleled proportions means uncertainty for many. An increasing number of people are using social networking sites to reconnect with what made them happy pre-Covid, and businesses can help provide emotional support and reassurance that life will feel normal again. Nostalgia marketing is a powerful tool to this end, as nostalgia gives people a sense of continuity and meaning. The nostalgic feelings that people have for the past are known to counteract anxiety, loneliness, and fear – the gamut of emotions that people are now struggling with. Nostalgic feelings also make consumers spend more money on services and goods as a 2014 article published in the Journal of Consumer Research informs us. This is so because people are more likely to act when driven by emotions. Consumers buy products that are not only functional but generate emotions that trigger behavioral response. The stimuli can be visual merchandizing, tastes, fragrances, materials, colors, music, or symbols. Regardless of what communication medium is being used, whether e-mail messages, web pages, newspapers, or social networking websites, it must be rich in emotion. Brands use different communication channels to create experiences that involve emotions, needs, and sensory perceptions.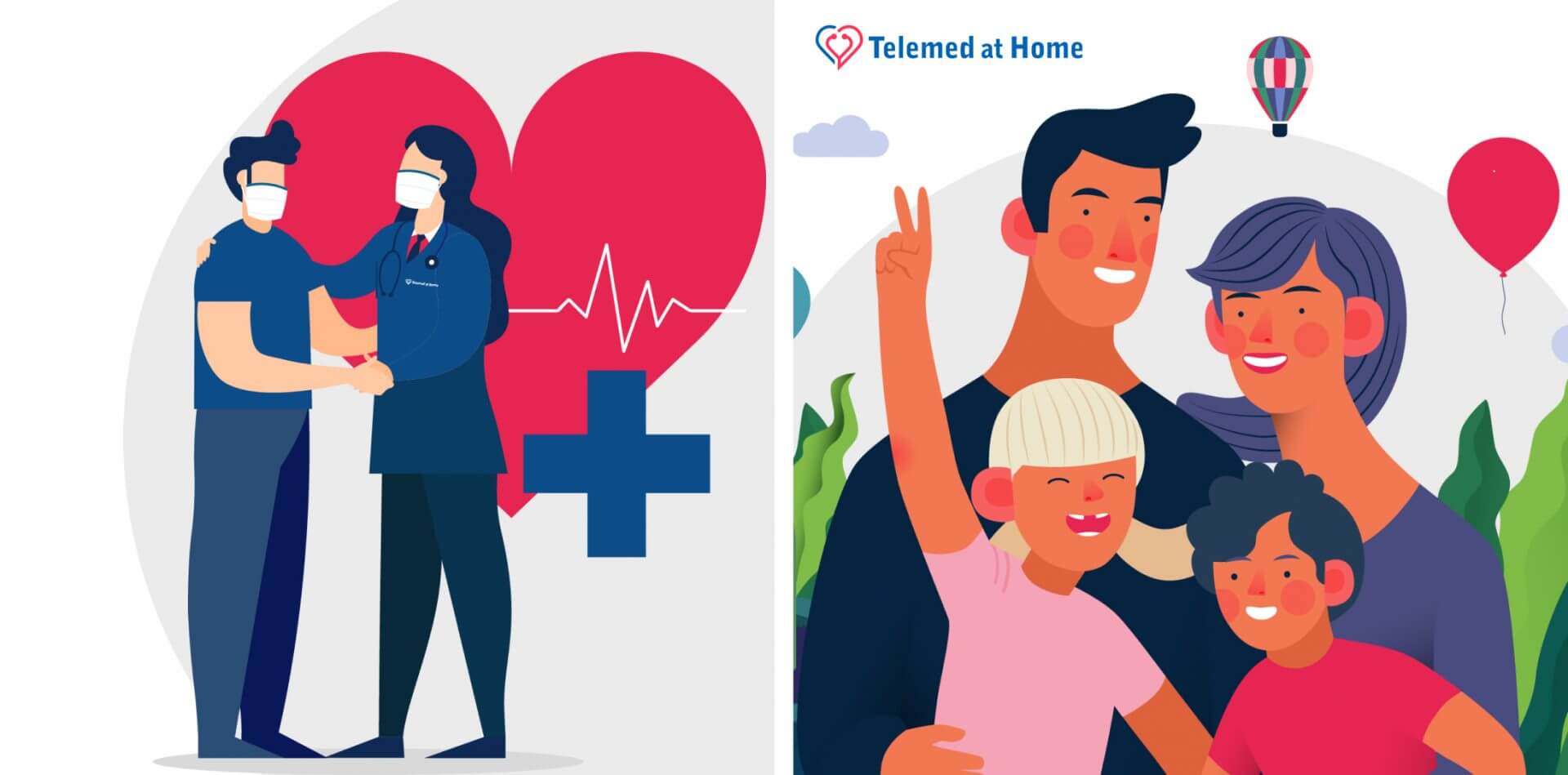 2. Video Marketing 
As the global pandemic pushed hundreds of millions to the confines of their homes, more video content has been watched and shared than ever before. This is also because compared to images and text, video encourages more social shares as users find it more engaging A recent article from Bloomberg shows that the number of U.S. users watching Facebook livestreams increased by 50 percent from January to March 2020. To catch emerging trends, businesses are increasingly using video content as a tool of promotion. Common video content varieties include: 
Video ads 
Testimonials
Recordings of live streams
Product demos and reviews
Tutorials
Video presentations
Interviews
Vlogs
Explainer video
3. Memes 
Needless to say, it is hard to sell anything to a Covid-bored home-confined audience, especially today when we face an information overload. Consumers crave things that are easy to consume, entertaining, funny, and new, and that is what memes are about. They inspire a feeling of belonging and being part of something, as Winnipeg professor Matthew Flisfeder notes. This explains why businesses have been quick to capitalize on meme marketing. Besides, memes are cheap, grab the attention of visitors, and help showcase brand personality.  All comments, likes, and shares can help increase organic traffic. 
4. Live Videos Streams
All major social media platforms now have livestreaming functionalities that enable users to stream live videos. They have been quick to add video streaming because it is very popular with users. According to the Wyzowl's State of Video Marketing Survey, video marketing will remain a #1 priority, and there is a good reason for this. For most people (68 percent), a short video is the best way to get familiar with a product or service, followed by text-based content (15 percent), manual or e-book (4 percent), pitch presentation (4 percent), sales demo/call (3 percent), and infographic (3 percent). 
With the pandemic continuing to spread across the globe, livestreaming platforms saw a huge jump in growth in terms of hours watched. Lockdowns and social distancing measures have been the boon to Facebook Gaming and Twitch, which saw an unprecedented growth due to the influx of performers, all looking to compensate for the loss of touring revenue. According to Research and Markets, this trend is to continue, and the live streaming market is forecasted to grow to over $70 billion this year, up from slightly over $30 billion in 2016.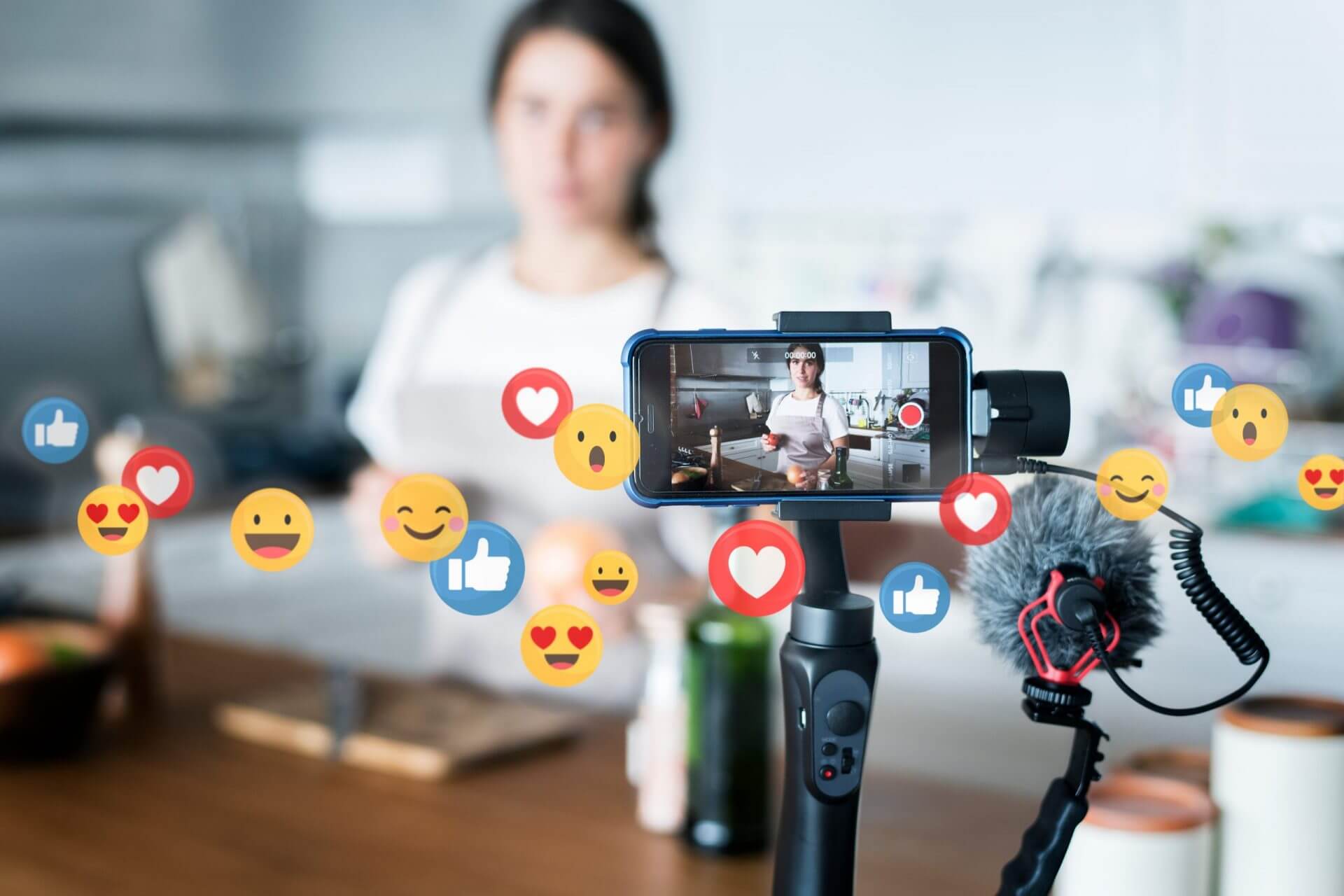 As live streaming platforms have gained larger audiences than ever before, brands can go live to showcase their products and services – tech businesses can go live to market new systems and solutions, travel brands can feature top vacation destinations, etc. When it comes to format, there is a variety of options to look into, from interviews and announcements to collaborations, product launches, and QnA sessions. 
5. Voice Search 
A voice device enables consumers to search an app or website via a voice command. Adults use voice search to call someone, dictate texts, and ask for directions while teens also use it to get help with homework. People use voice search across multiple environments, including at home, at a restaurant with friends, at the gym, and even in public restrooms. 
Currently only a small percentage of social media users rely on voice commands to interact with family or friends. However, more and more people are expected to use it as voice search continues to improve. Advanced AI chatbots will be able to understand accents, with machine learning helping to solve the language barrier problem.
6. Visual Search
Rather than typing a description of whatever is being searched, there is an option to upload a photo or image and get information. Visual search is based on artificial intelligence and is built into major social networking sites and search engines such as Google, Amazon, Snapshot, Bing, and Pinterest. This search method is quite popular with Zoomers and Millennials as a 2018 report by ViSenze reveals. The study included 1,000 Millennials and Generation Z consumers from the UK and U.S., up to 60 percent of which were shopping in-store and 50 percent shopping online. With mobile devices overwhelmingly used to make purchases, it is not surprising that 62 percent of participants show preference for visual search, allowing them to easily find products and services on their mobile device.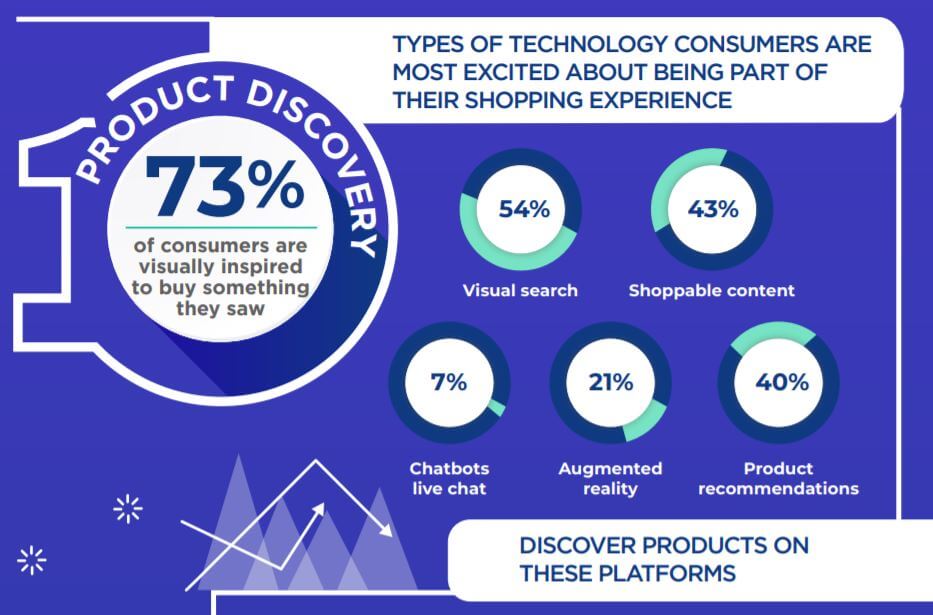 With shifting consumer habits, businesses must be quick and sleek. The visual search market has been forecasted to grow to over $25 billion in 2020, and data shows that brands that embrace visual search are expected to increase their profits by 30 percent. 
Visual search is becoming more and more popular, and businesses can certainly leverage it. They can add visual search to their website, introduce an image sitemap, and optimize meta data and alt-tags for organic search. Introducing a visual search function helps improve product discovery, and there is a wide choice of Application Programing Interfaces to look into, including Amazon Recognition, Cloud Vision by Google, and IBM Watson. 
7. Misinformation
Hoaxes, stories, and news that misinform online audiences have been on the rise in recent years, and this is mainly due to information overload. The most common types of false information that visitors are likely to come across on social media include biased news, misleading headings, satire, propaganda, and clickbait stories. Social networking sites are trying to curb misinformation, and they will continue doing so in 2022. Companies that want to build or boost their brand credibility have to ensure that they provide real and accurate information. 
8. Focus on Issues That Matter
In 2020 humanity saw a world health crisis of unknown proportions that can change the way we act as a society. In spring, as non-essential retailers, restaurants, and bars shut down, unemployment soared, and many saw their incomes collapse. The new virus has been circulating for almost a year and a half, with restrictions being imposed and lifted and no sign of subsiding. As the world's population is gradually learning how to live and work in a pandemic mode, more and more people are looking into the long-term effects of a once-in-a-century global crisis. From global food security and historic reductions in oil prices to falling demand for goods and services, we come to realize that the pandemic has pervaded every aspect of our lives. 
A lot of conversations about these far-reaching effects take place on social networking sites. How will remote learning transform education? How will cities, towns, and isolated rural areas change? Is this the last global pandemic? It is companies that take a stance on important issues that build emotional connections with customers. 
9. Incorporating Positive Emotions in Your Business Strategy
The Manifest 2019 Consumer Media Survey reveals that consumers interact with brands by liking posts (51 percent), direct messaging (20 percent), mentioning brands on their profile (22 percent), leaving reviews (31 percent), and tweeting (18 percent).
Brands that trigger positive emotions not only receive positive feedback but connect with customers more easily. Having realized this, more and more businesses use emotional motivators as part of their SEO and social media strategy. Some already use tools like Net Emotional Value which includes 20 emotions. They can either lend credibility to a brand or destroy a company's value. The four clusters of the pyramid are destroying, attention, recommendation, and advocacy. At the bottom of the pyramid (destroying), people feel frustrated, disappointed, stressed, and dissatisfied. The attention cluster includes emotions that have a short-term value. When customers feel indulgent, stimulated, and interested, they are more willing to explore product offerings. The recommendation cluster brings long-term benefits. Customers who feel cared for, safe, and valued will want to stay with a company longer (brand loyalty). At the top of the pyramid is the advocacy cluster which has been proven to drive the most value. This is when customers feel pleased and happy.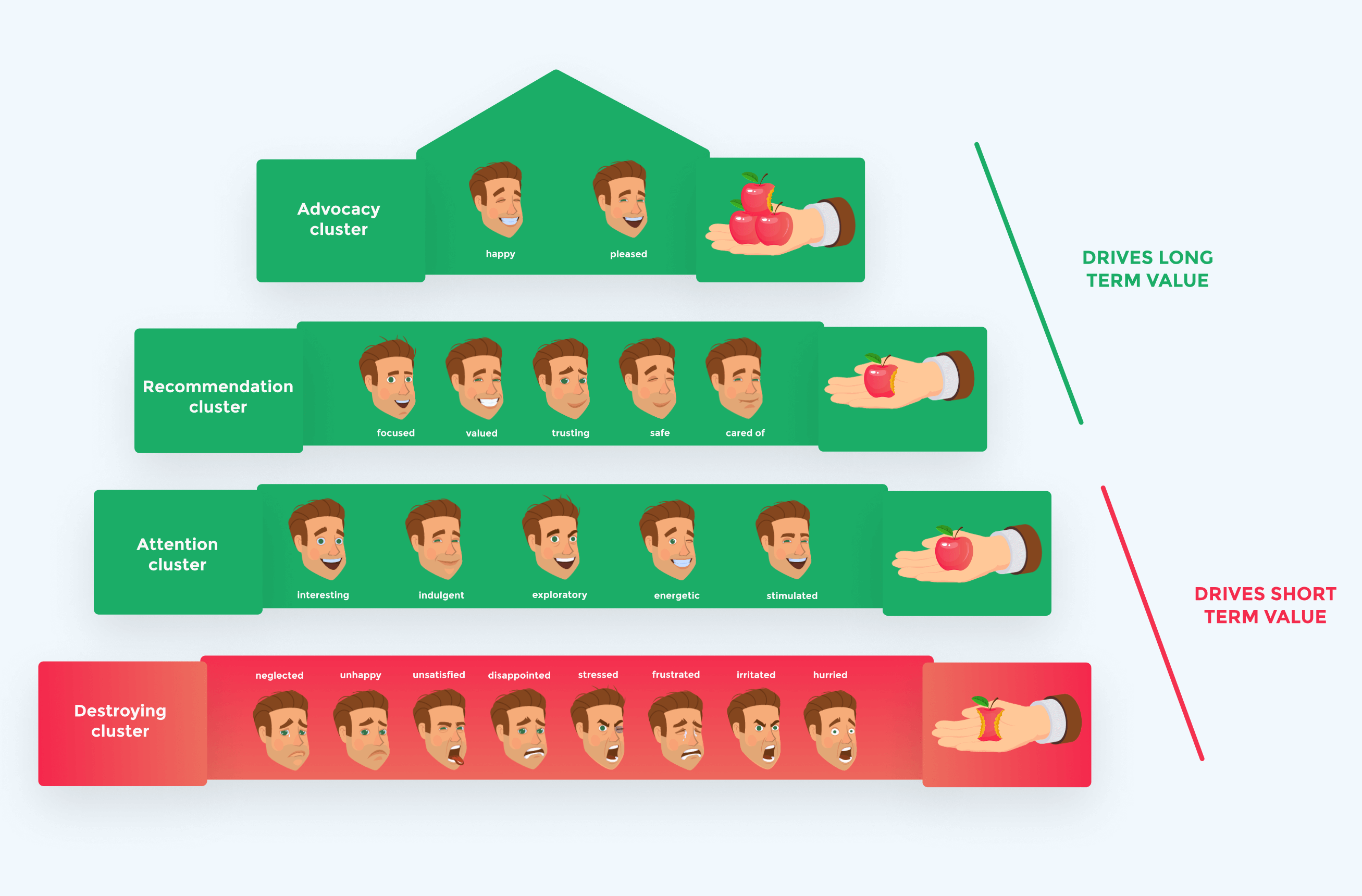 Studies also show that brands which align with customers' motivations are more successful – they help people fulfill unconscious wishes and desires. High-impact motivators affect customer behavior and prompt people to buy products and services. People are motivated and driven by a desire to feel a sense of connectedness, thrill, or freedom. They are also motivated by a desire to have confidence in what the future holds or a desire to succeed in something requiring a lot of skill and competency.  
Brands that are active on social media also benefit from analyzing customers' responses about their latest interaction or the products they offer. Negative responses contain words like useless, unsatisfactory, unreliable, unhelpful, rude, frustrating, and disappointing. Neutral or indifferent responses include words such as useful, fine, average, and alright. Customers who are satisfied use words such as sound, professional, positive, patient, and knowledgeable.   Customers who are extremely satisfied, on the other hand, use words like exceptional, brilliant, awesome, amazing, and delightful.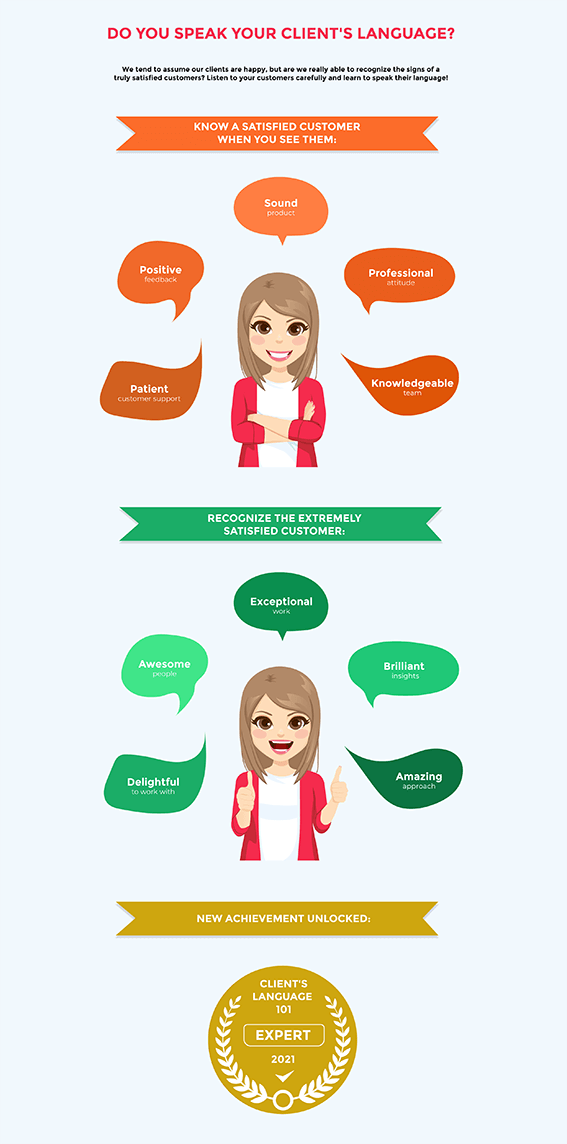 10. Strategic Marketing
A successful marketing strategy is not just about following best practices and trends or using innovative platforms and solutions. For businesses to expand their operations and tap into new markets, they will have to reconsider how their marketing strategy helps achieve their business objectives in the short and long run. This boils down to determining which marketing tools and strategies will have a positive impact and will work best for their business. 
Strategic marketing transformation refers to a shift in strategy and implementation to increase profitability and revenues. It is also about building long-term customer relationships, which is not an easy undertaking but one that is certainly worth the effort. As Garner Group illustrates, just 20 percent of existing customers generate 80 percent of revenue. Not only this but attracting new customers is much more expensive than retaining existing ones. In fact, it is up to 7 times more expensive as data by the Office of Consumer Affairs shows. 
Strategic marketing transformation involves multiple processes and objectives as to build lasting customer relationships. For companies to build a solid customer base, they have to establish a search engine presence and improve their online presence. Businesses also benefit from using a combination of tools such as offering quality content, engaging with online audiences, integrating advanced solutions, and using sophisticated data analysis techniques. 
Marketing tools can help drive customers, but it is also important to choose social media that consumers use to make online purchases. The Manifest's 2019 Consumer Media Study shows that customers are more likely to buy products from businesses they follow on Facebook (52 percent) than on LinkedIn (2 percent), Tweeter (6 percent), Pinterest (10 percent), YouTube (11 percent), and Instagram (16 percent). At the same time, younger customers show preference for social media like YouTube, Snapchat, and Instagram. When younger people come into their prime spending years, brands might find these social media platforms more appealing. 
Looking Back and Ahead
2020 was a terrible year and unpredictable at that. Some of the trends that experts predicted never emerged while others give cause for optimism. Forced to stay home, people spent more time on social networking sites, and e-commerce sales skyrocketed. With social distancing measures set in place, people weren't able to attend events, travel, engage in enough leisure activity, or socialize with family and friends. Many turned to live streams, be it online workshops or virtual conferences, live videos from their favorite chefs or bands, or branded live streams. A whole new terrain of activity emerged for companies to explore and improve the customer journey. With the continuing rise of social commerce and changes in purchasing patterns and consumer behaviors, businesses will have to adapt and revamp their SEO and social media strategy. Brands will have to create engaging connections with customers and deliver the level of personalization that consumers expect and value.