Influencer marketing is one of the fastest-growing of all marketing trends. However, you may wonder whether it's worth your time and money. Understandably, you wouldn't want to pay for something that doesn't perform well.
But if you do it correctly, then yes, absolutely, you will witness tremendous improvement in your marketing strategy results and engagement.
Influencer marketing is rapidly becoming a more critical part of the marketing strategy for many organizations, and they realize this, increasing their investment in influencers.
According to recent statistics, influencer marketing accounts for nearly 17% of all marketing spending. Not the majority, but not insignificant either. And this number is just going to rise in future years and decades.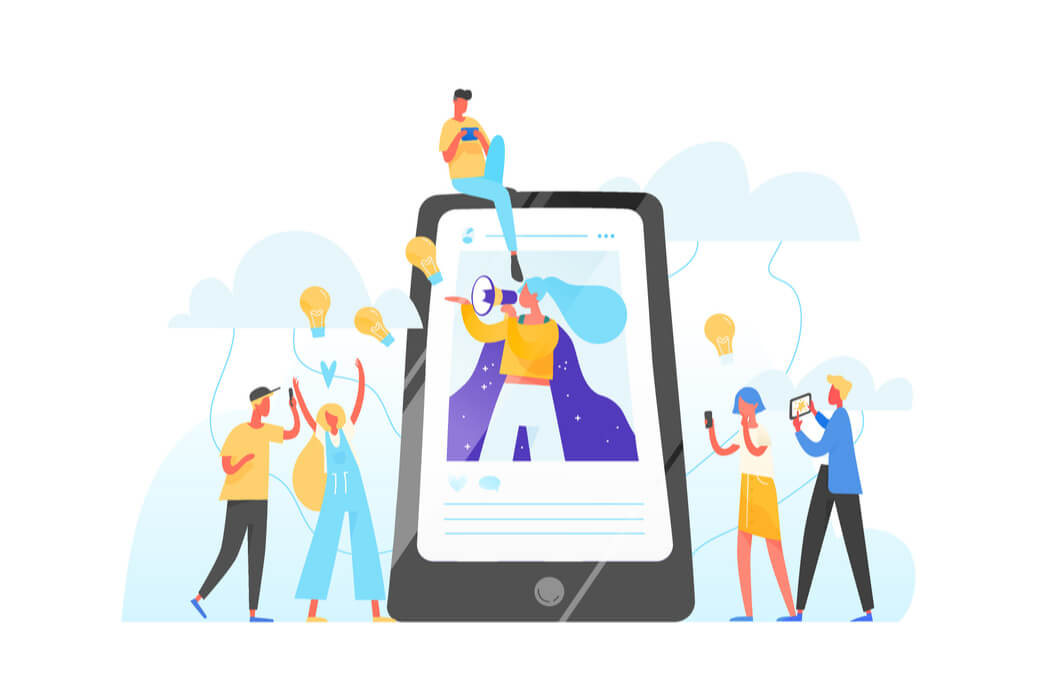 Influencer marketing is a terrific way for businesses to get their products and services in front of a larger audience. With the help of influencers, your company can break through the clutter of conventional advertising and directly reach your target audience. 
A single influencer may create millions of interactions on social media postings. That implies that millions of people will see your product recommended by someone they know and trust.
But that's plenty to get you started. 
In this article, we'll address all of your questions about influencer marketing, such as what it is, how it works, and if it's effective. We'll look at what other types of marketing you can combine it with for better results, and also whether influencer marketing can help your brand stand out. 
So stick with us to the end of this post!
LET'S GET INTO IT!
What is Influencer Marketing and How Does it Work?
Let's begin by defining influencer marketing and how it differs from traditional marketing. Fortunately, it's a really simple method to learn.
Companies pay an influencer to promote their products via influencer marketing, a kind of social media marketing. Influencers' agreements with businesses are generally short-term and campaign-based, requiring just one or two pieces of content from the influencers.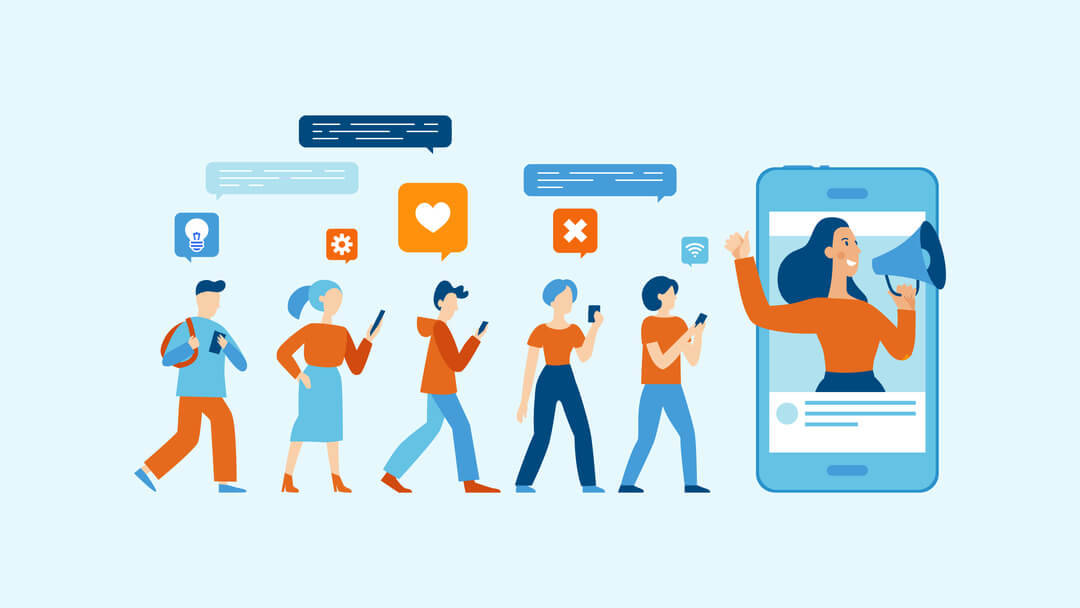 One of the most successful ways to raise awareness is to use this marketing tactic. Product launches in particular benefit from this kind of marketing since it may swiftly spread the word about a new product to a large audience.
As a result, we still need to identify an influencer before you can begin appropriately organizing your influencer marketing campaign.
What is an Influencer?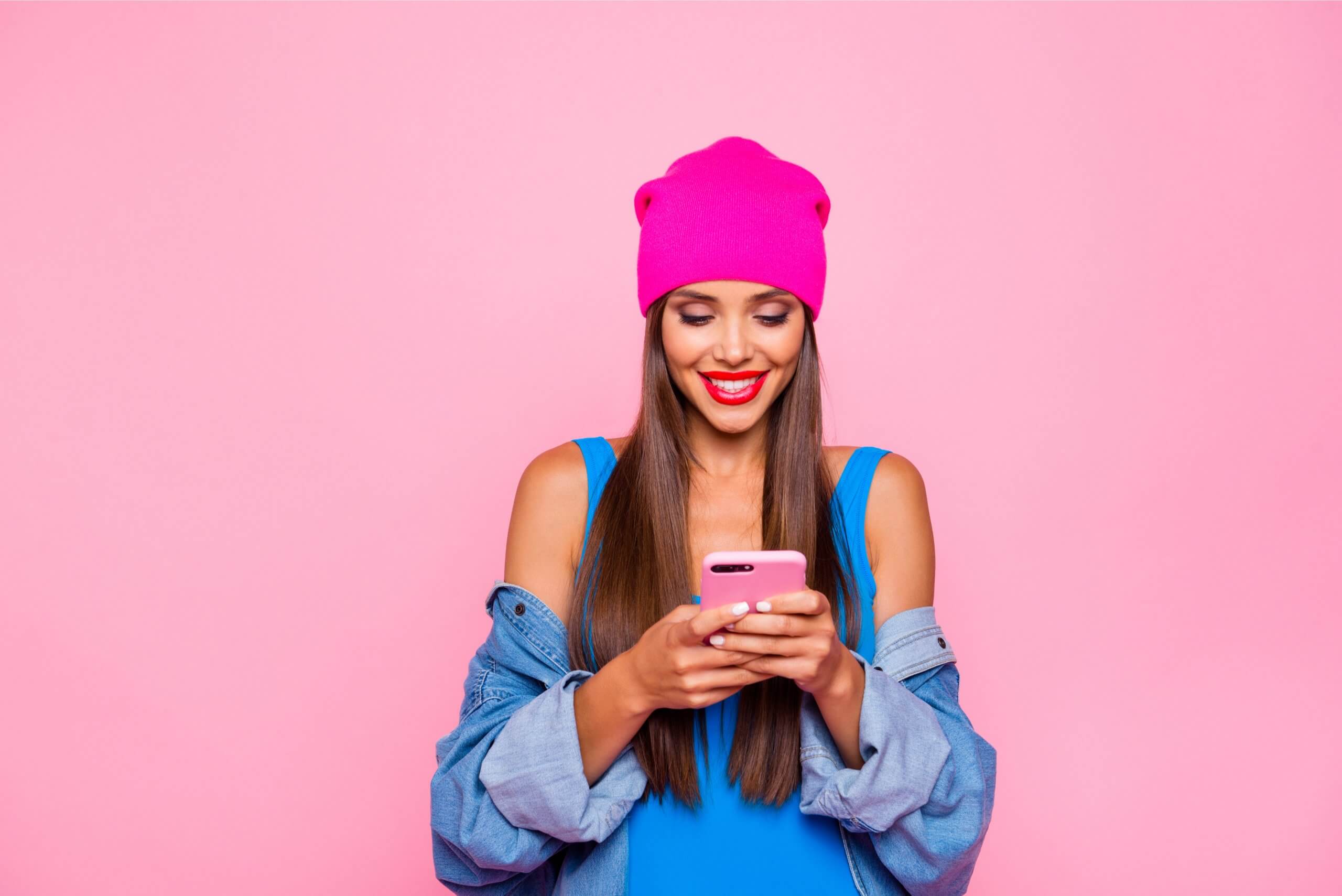 It's easy to assume that someone with many followers is certainly an influencer. Although this is accurate to some degree, it is not the whole truth.
An influencer is a person who has the power to influence people's actions depending on their perceptions of them.
Influence and a broader reach are the two most essential factors determining someone's success or failure. Influencers are driven by the desire to continue building and extending their brand and network. Hence, they carefully choose businesses that their followers will identify with and improve their image.
With as many diverse brands as possible, they can swiftly develop global recognition that might be impossible for one brand on its own.
Types of Influencers
Like many aspects of digital marketing, there is no one-size-fits-all strategy. The only way to figure out which group your company falls into is to become well-versed in Influencing Marketing's many kinds and instances.
Here are some examples of influencer types to get you started on developing a plan to leverage them:
1. Mega Influencers (1M+ Followers)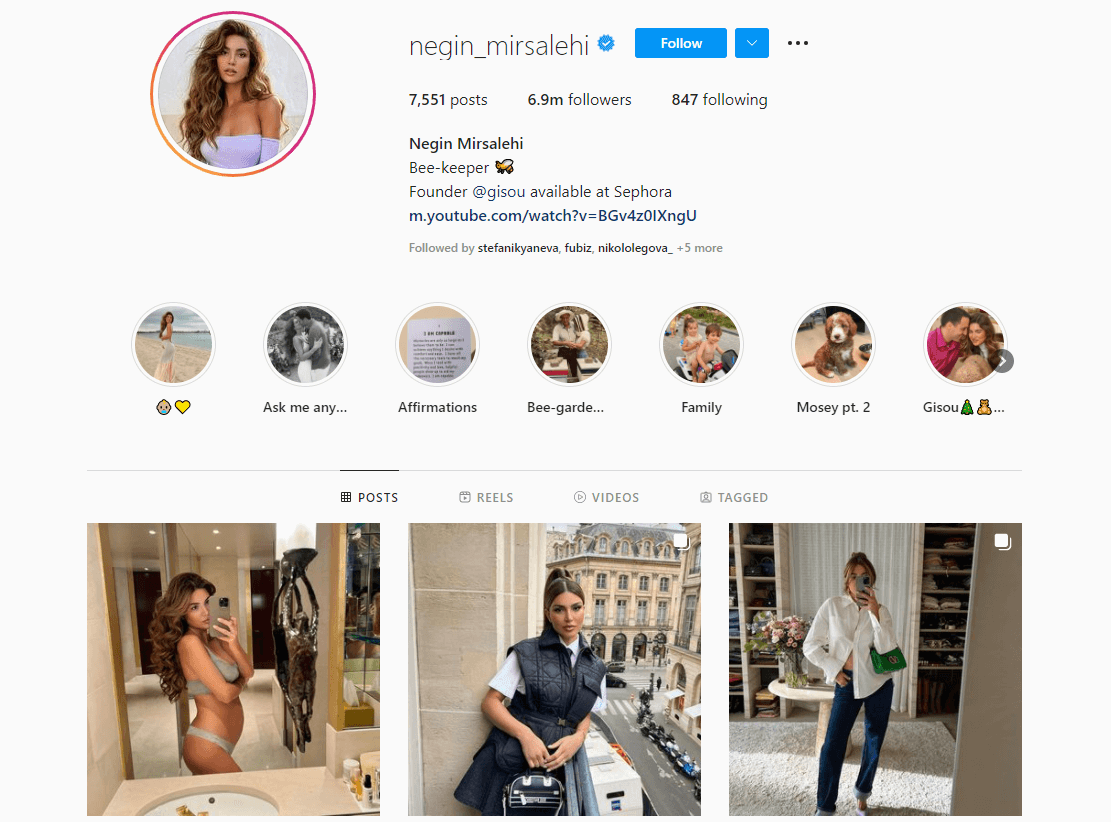 The term "mega" refers to anything that is very large. More than one million people follow these individuals on social media. As a result of their celebrity status, they can attract a large and interested audience, which is why they are so pricey.
 Negin Mirsalehi is a prime example of someone who has significant influence in the fashion industry. She is a well-known Instagram influencer, a model on YouTube and a blogger, an entrepreneur, and a beekeeper. She was born in Amsterdam, Netherlands, on November 2, 1988. Her beekeeping company is also well-known. Using only pure honey, she creates high-quality hair care and cosmetics.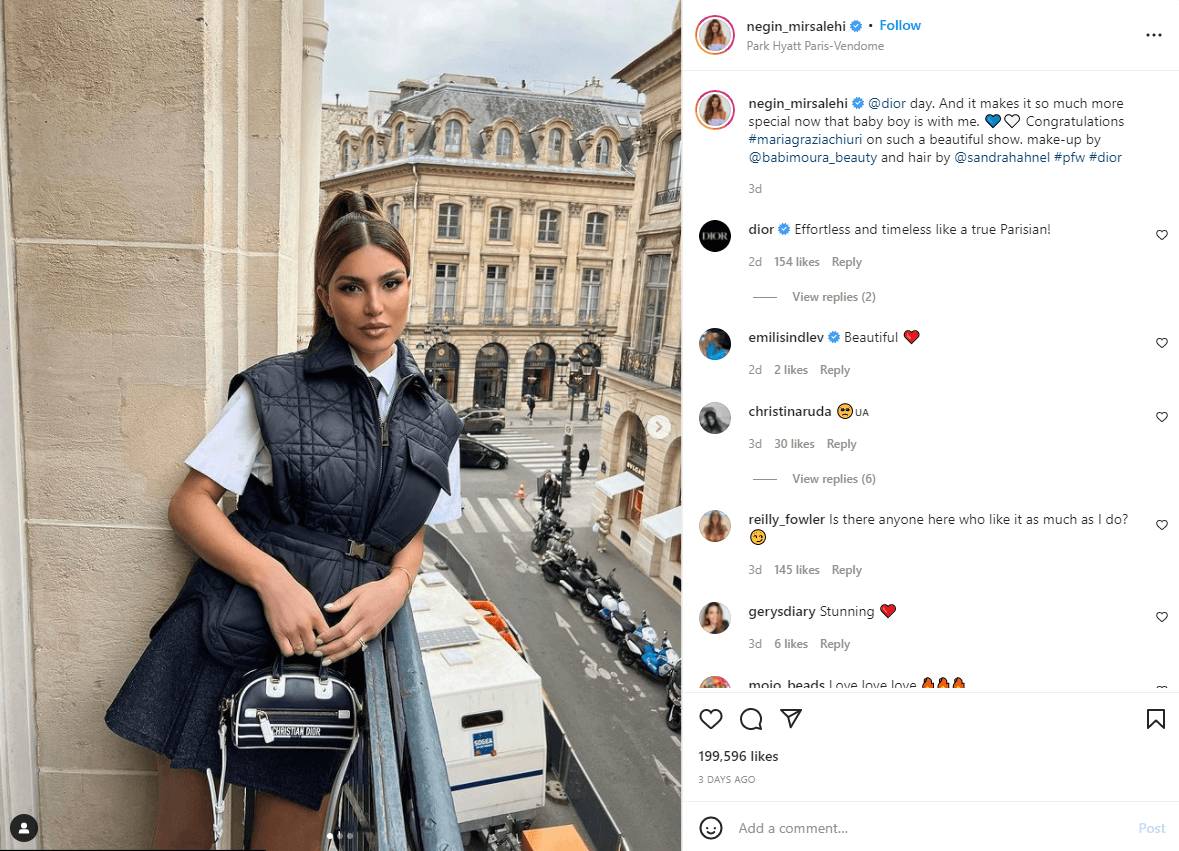 So, in that sense, if you've ever wondered how to choose a beauty or fashion influencer, look no further because this article's got you covered!
2. Macro–Influencers (500k to 1M Followers)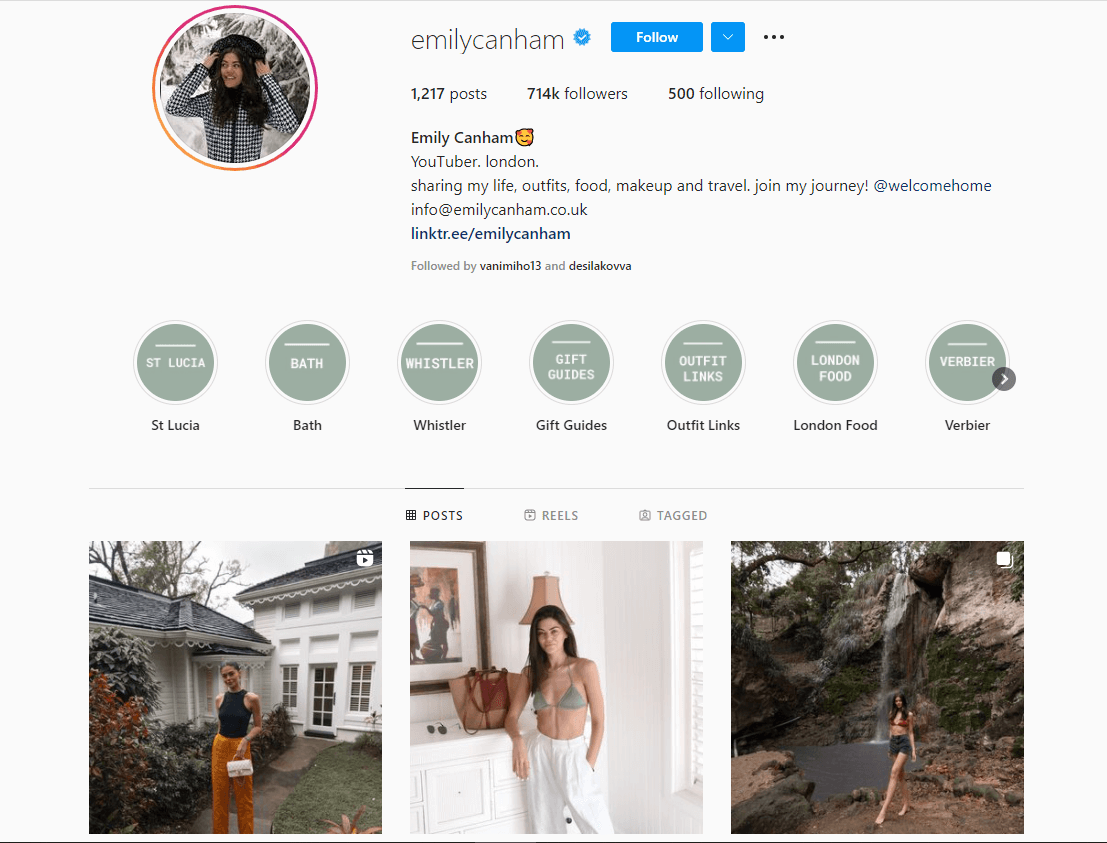 This type has the second-highest number of followers. Even though they aren't quite big names, this group of creators has a lot of sways nevertheless. There is a reason why they have more than half a million followers.
Emily Canham is an excellent example of a successful macro-influencer. As a beauty and fashion blogger and YouTuber, Emily aspires to share her love of fashion and beauty with the world. BUtimhereforever and imhereforever vlogs are two of her YouTube accounts where she publishes videos. L'Oreal Paris has designated her as a Digital Makeup Ambassador.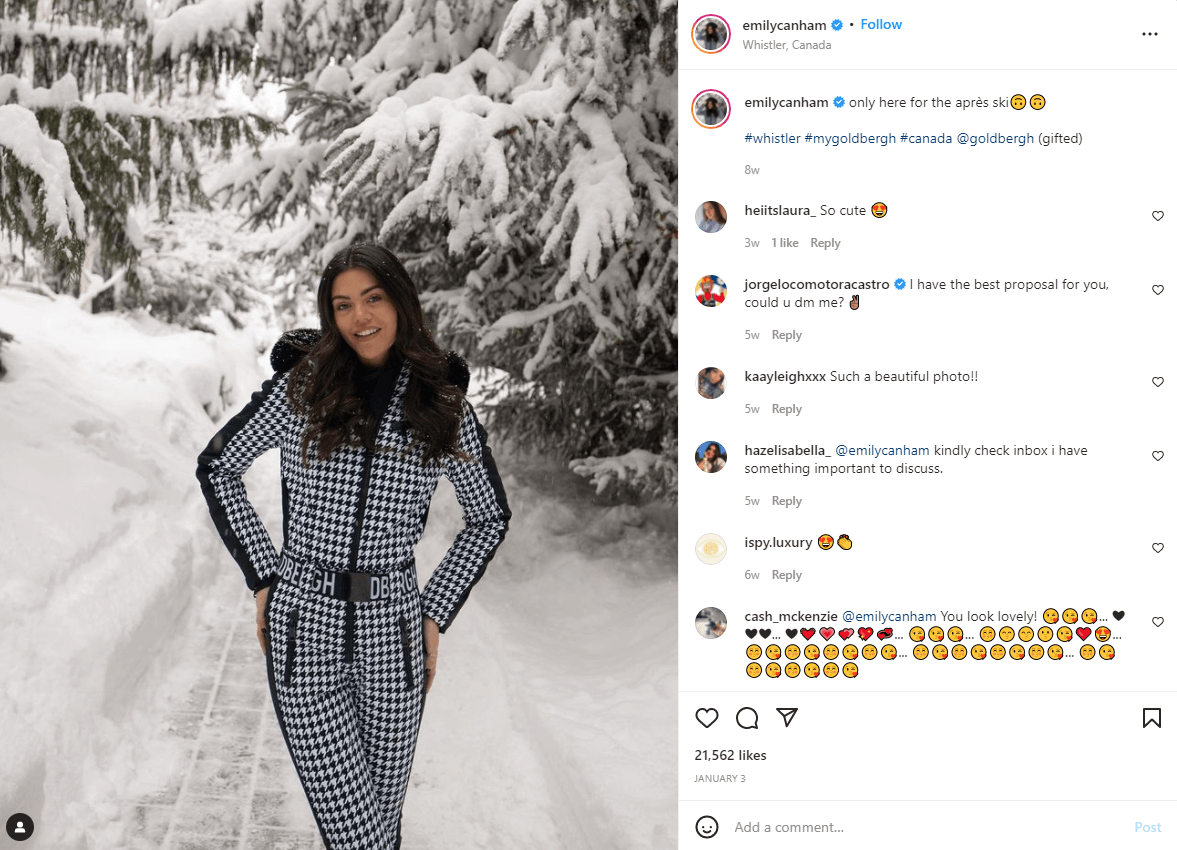 3. Mid-Sized Influencers (100k to 500k Followers)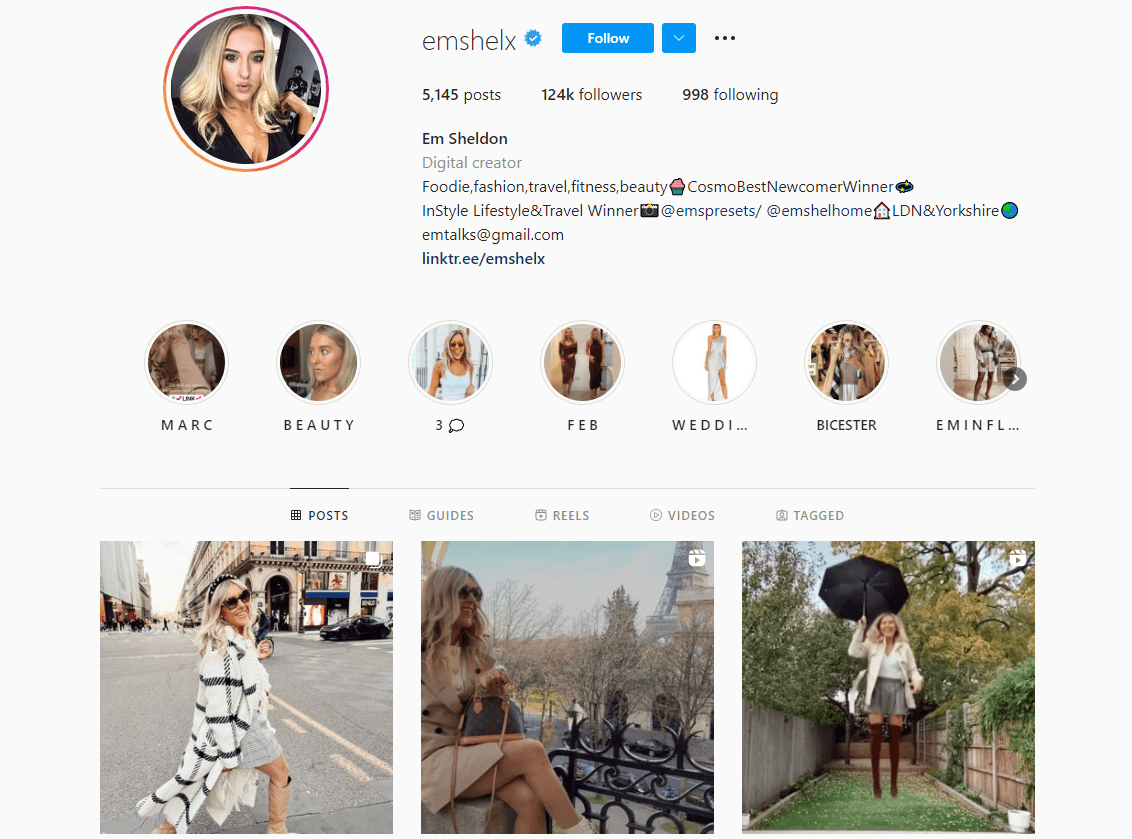 Influencers with a following of between 100k and 500k are considered mid-tier. They tend to focus on a single subject or area that most of their audience is engaged in.
It's an excellent option for those who want to get access to a vast number of people, and it's also less costly than Mega and Macro influencers in terms of package costs.
Then there are the group's representatives, who are simple to get hold of. When interacting with macro- or mega-influencers, you may encounter intermediaries or agents to get to the influencer.
Em Sheldon stands head and shoulders above the rest when it comes to fashion and beauty mid-sized influencers. Em's addicting material has won her a slew of prestigious prizes since she originally launched her platform in 2012.

4. Micro-Influencers (10k to 100k followers)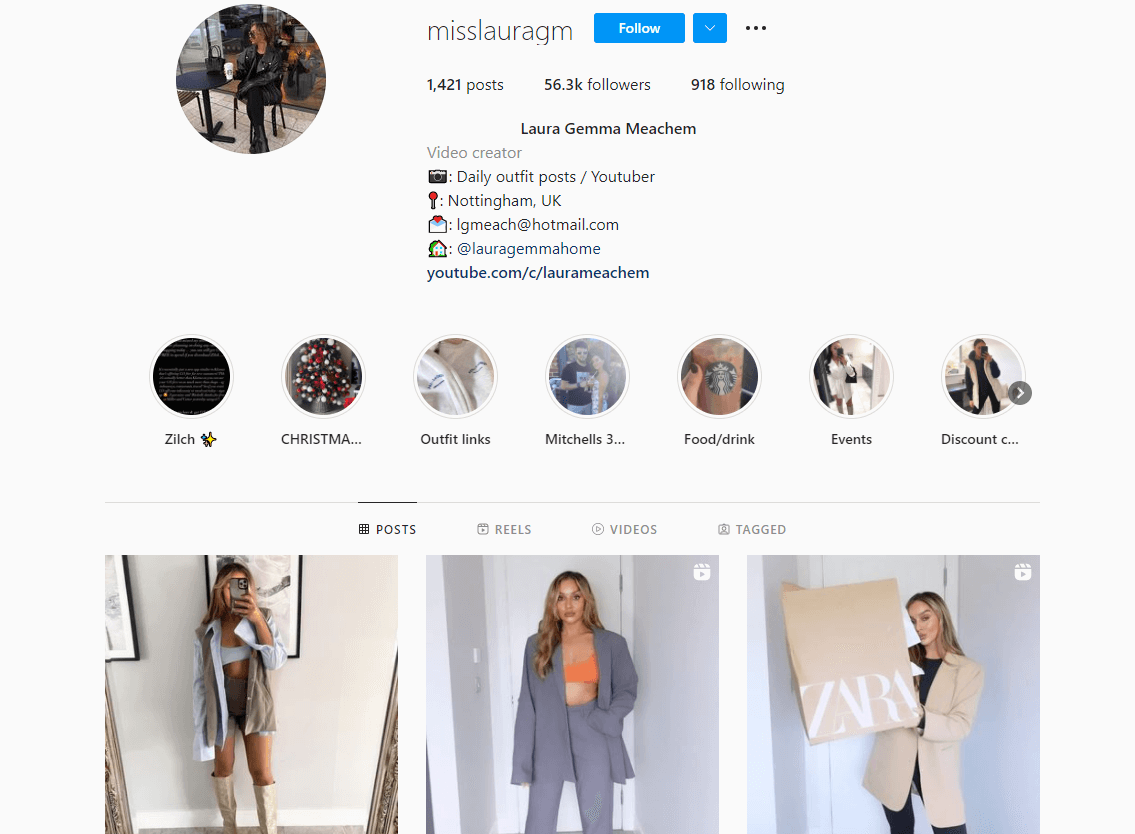 Ecommerce companies may use this group to obtain visibility in front of receptive audiences that value the opinions and offerings of influencers.
These influencers tend to have the most engaged followers since their audience loves them because of the influencer's expertise that led to their success.
Micro-influencers such as Laura Meachem are a great example of this type. Beauty, fashion, and lifestyle are her favorite topics to cover on social media. Laura routinely updates both her Instagram and YouTube accounts with new stuff.
 5. Nano-Influencers (1k to 10k followers)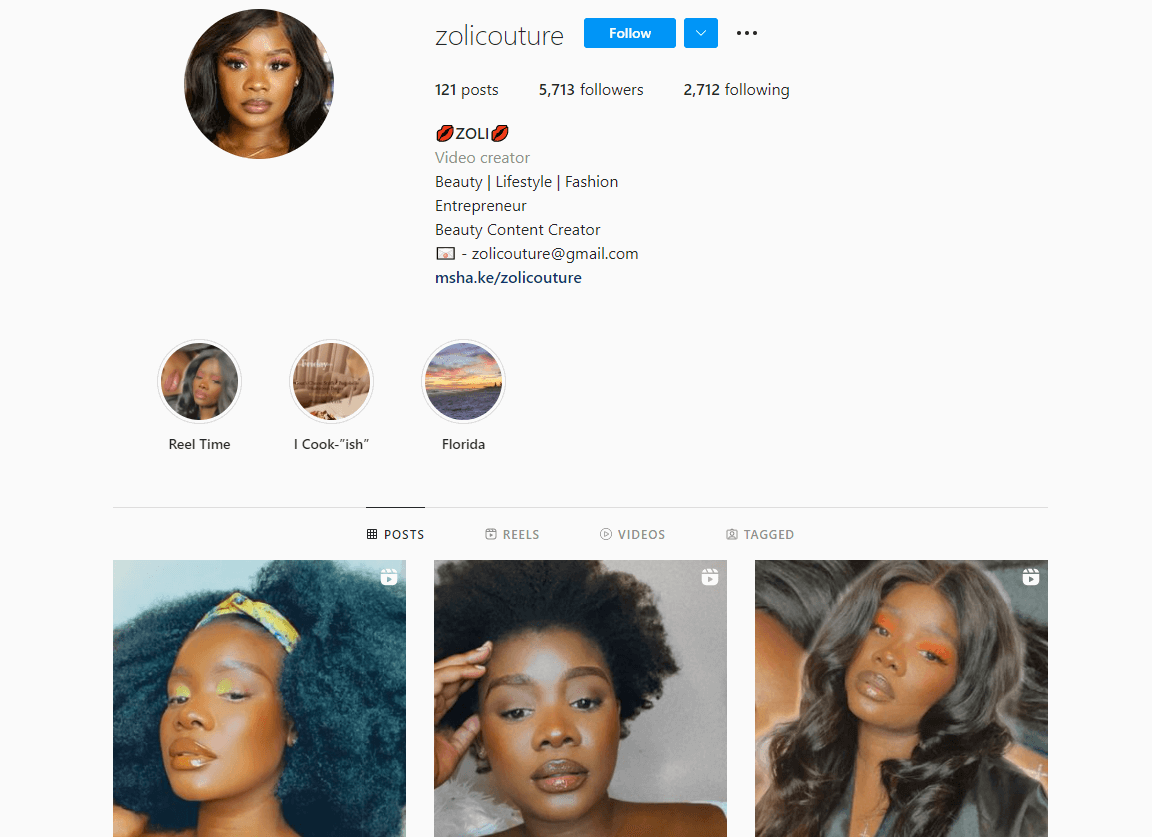 When advertising a product, it's a good idea to start with nano-influencers. As they have fewer followers, their audience tends to be the most engaged (followed by Micro).
As a result, influencers in this category are more likely to advertise your items for free or at a reduced charge since they see the value in the shout-out.
One of the best nano-influencers is Zoli, regarding fashion, cosmetics, and lovely things.  Aside from helping her build a larger fan base, her carefully crafted posts have opened her new opportunities for partnership with well-known cosmetic brands.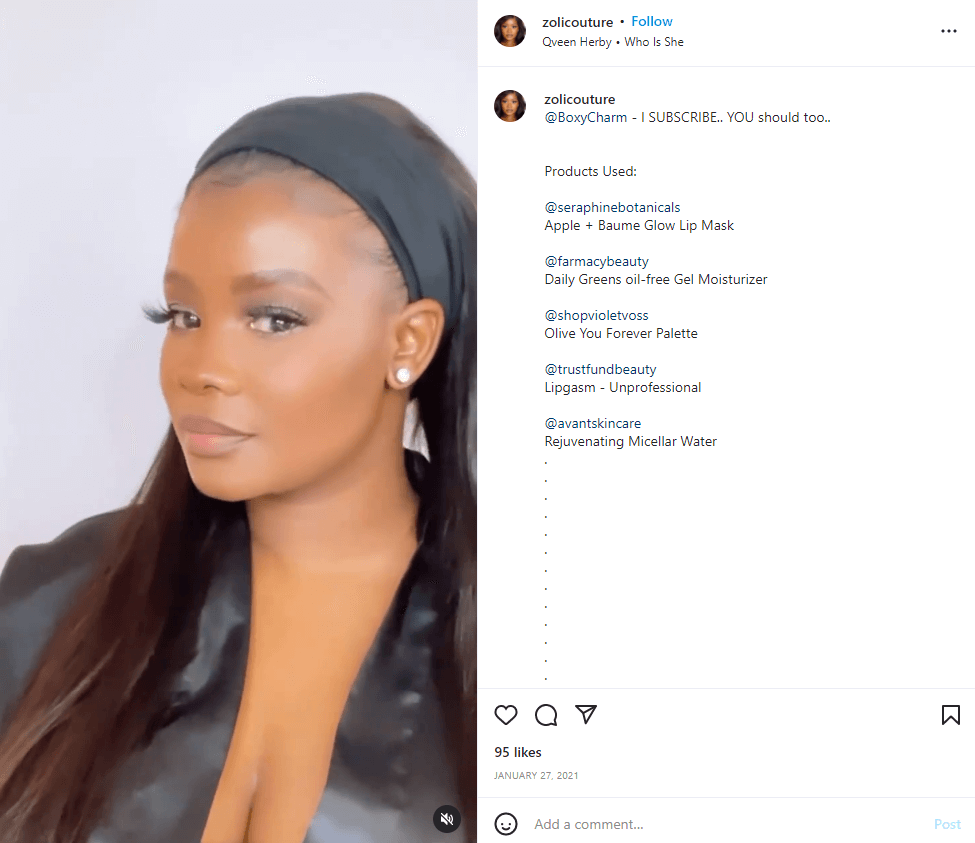 Brand Ambassadors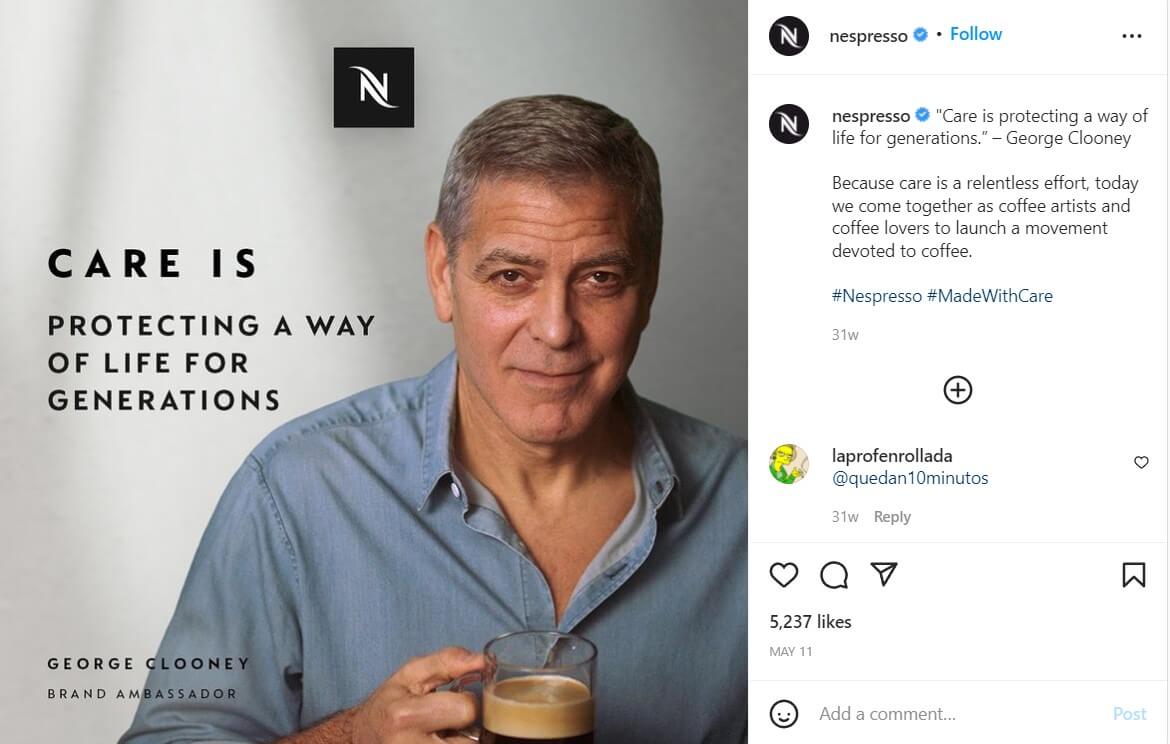 As a general rule, a brand ambassador supports a product or brand that they are enthusiastic about and want to share with their audience.
There are several different types of brand ambassadors, all of whom have an outgoing personality and significant social media presence. This individual contributes to creating content, acts as a spokesperson at various events, and promotes a brand and its products and services through different channels.
Why Does Influencer Marketing Matter?
We live in a digital-first society, and influencers are more powerful than ever before. From politics to goods to cosmetics to marketing, everything is influenced by "influencer marketing," and it's changing how businesses do business.
Young audiences view traditional, one-way communication methods and celebrity endorsements with suspicion. An increasing distrust of advertising doesn't explain why influencers are so essential right now; instead, it has to do with consumers' need for authenticity.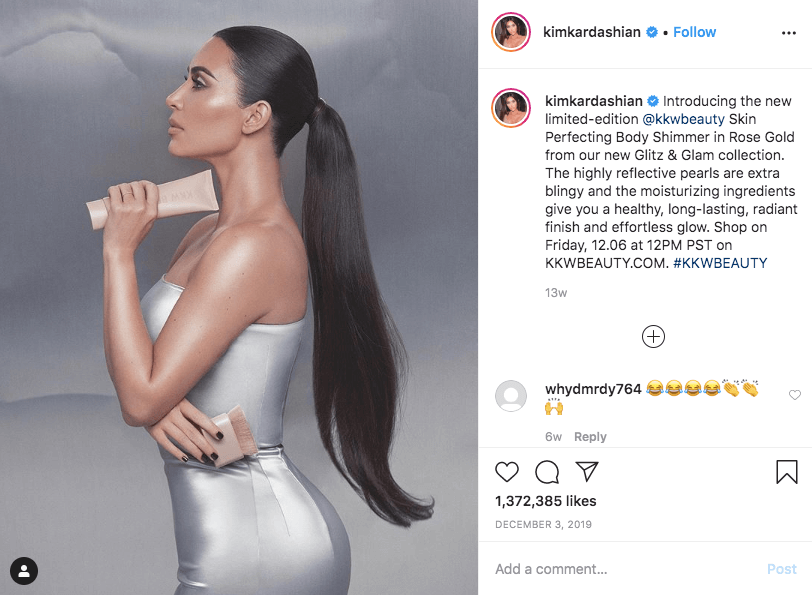 Companies in the business-to-business sector are beginning to see the value of using high-profile celebrities like Kim Kardashian and Kylie Jenner to promote their products on social media. B2B CMOs have discovered the power of influencer marketing in recent years, and it's now considered one of their most crucial tools for building customer relationships and increasing brand awareness.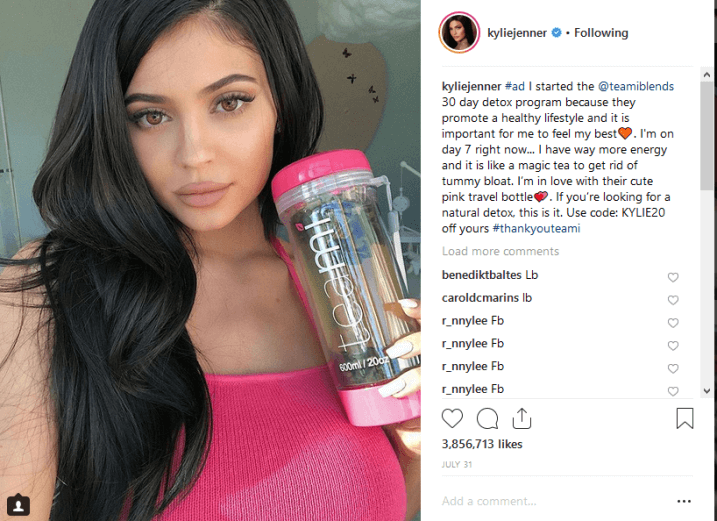 In the B2B sector, effective influencer programs appear more often and make a significant impact. The business software SAP has had great success by leveraging influencer marketing to publicize its events. When five influencers were asked to address trendy issues like machine learning, data analytics, and IoT at a German event, they drove 50% of the social media mentions.

How To Attract the Right Influencers for Your Business 
If you want to engage with an influencer, do your homework. It's essential to identify someone who has a relevant viewpoint and a specific audience. 
For example, a well-known data scientist can be an excellent match if your company advertises AI software. A prominent SEO professional may be your best choice if your target audience consists of digital marketers.
Choosing the right person for the job is critical to the success of your company's values and goals. Businesses are increasingly going public with their opinions on controversial social and political matters; thus, any influencers you work with should have views that are in line with yours. It might damage your company's reputation in a couple of minutes if an influencer is too provocative or posts remarks that harm your brand's good standing.
Make an effort to connect with your target audience by following them on social media once you've narrowed your options down. Show some support by giving them a like on their postings. You may do this by providing content relevant to the areas they care about the most.  
Start a conversation about collaborating on a blog post or podcast after you've had their attention. Make sure you don't cross the line into being a nuisance. The greatest method to get people to like you is to make it look like they'll benefit from working with you.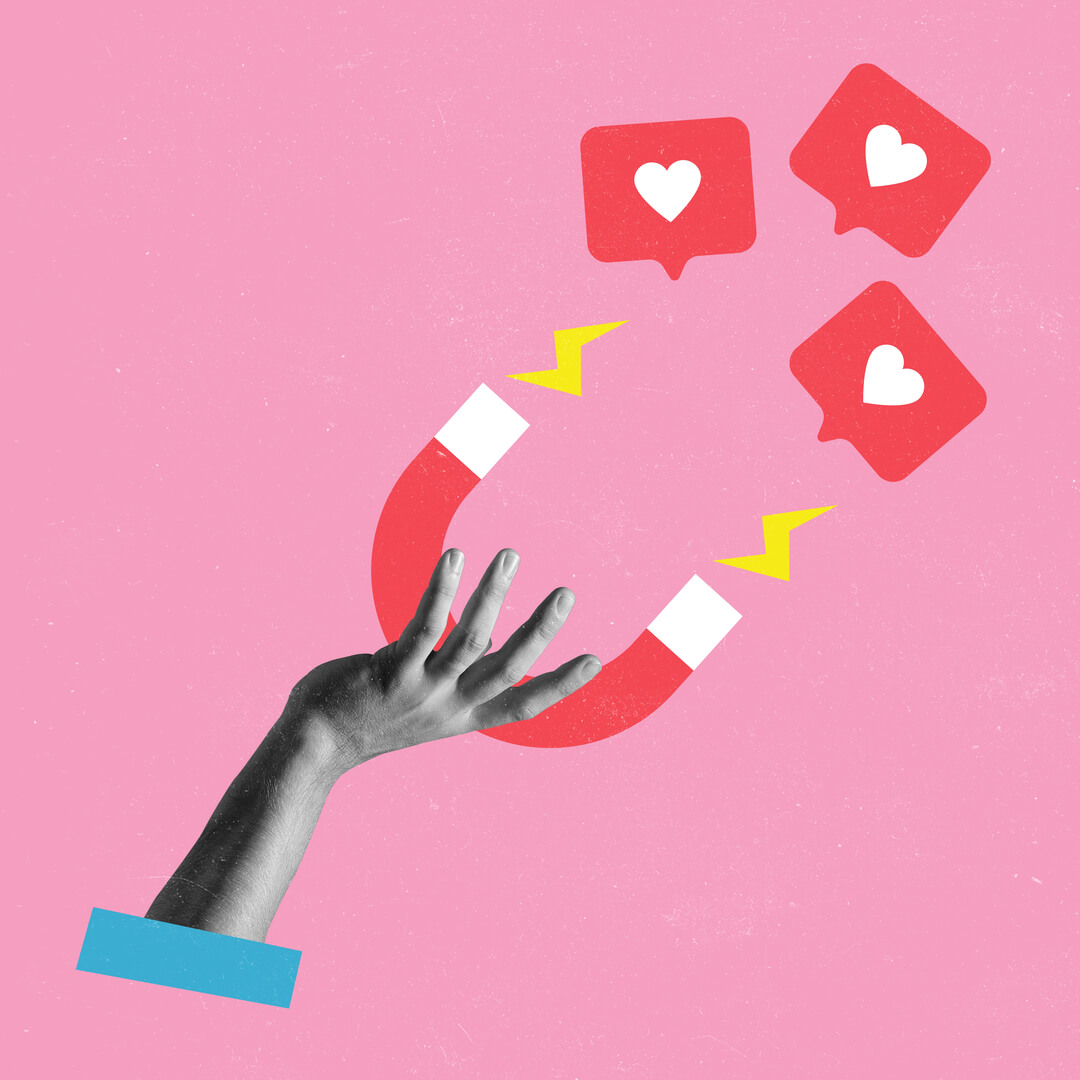 What is NOT an Influencer Marketing? (Mistakes to Avoid)
Influencer marketing is indeed the gold rush in digital marketing, but it's also true that most brands are misusing it.
Although influencer marketing has been a massive success for many companies, this does not guarantee that it will be a successful strategy for everyone. Many businesses will have to confront and overcome a few fundamental obstacles and mistakes to engage successfully with clients.
Let's take a look at some of them: 
1. Working With the Wrong Influencers
An advertising campaign's risk of failure does not go away just because its returns on investment are high. Choosing the wrong influencer might hurt your brand's reputation. This is a significant error to avoid when it comes to influencer marketing.
As a result, it might communicate the message that your product isn't tailored to the needs of prospective customers. You run the risk of alienating them. So, why would people want to do business with you if they don't have faith in your brand?
Therefore, the only appropriate influencer is the one who matches the image and has the audience your company needs.
2. Choosing Influencers Based on the Number of Followers They Have
Understanding that a bigger audience does not ensure improved engagement rates is essential. To reach the right audience, you'll need to find an influencer not only with a large number of followers but with high engagement rates.
You need to work with influencers who can reach the right audience for your product or service if you want to see significant returns on your influencer marketing efforts.
3. Expecting Immediate Results
An influencer marketing campaign should be considered a long-term investment. If you conduct one campaign and expect to see results quickly, you will be disappointed. Influencer marketing has been created to build brand exposure and popularity over time.
Remember that reaching your target is the most crucial component of any marketing strategy. Your target market must be familiar with your brand for this to work. In other words, for customers to believe in your business, you, your influencer, and your audience all need to be "close friends".
4. Having Unclear Campaign Goal
Influencer marketing may be a powerful tool for promoting a business's image, improving brand recognition, or boosting sales – but it can't be used for all of these things at once.
Let's say an influencer wants to promote a brand's website, Instagram page, and a giveaway all at the same time. Instead of achieving its stated goal, the partnership will fail if its participants get disoriented and fail to act on it.
As with any successful influencer marketing campaign, determining the campaign's goals will help guide the choice of influencers, partnership structure, KPI selections, and outcomes assessment. Campaigns fall apart when no clear objective is established.
5. Lacking Communication
We prefer to blame influencers for poor communication, but in truth, there are several things that marketers might do better as well. Common mistakes include the following:
When a marketer doesn't accept the submitted material, it puts the influencer in an awkward position since they aren't sure whether the partnership is still good or not.
Products shipment, promotion deadlines, personal promotional codes, and other campaign specifics are not given to the influencer.
When cooperation comes to a close, the influencer is not provided with more information about the experience. However, the influencer doesn't know whether the brand representative was content with the partnership or if he might have done anything better.
Good communication is a two-way street, and the marketer must take the initiative as in any other relationship.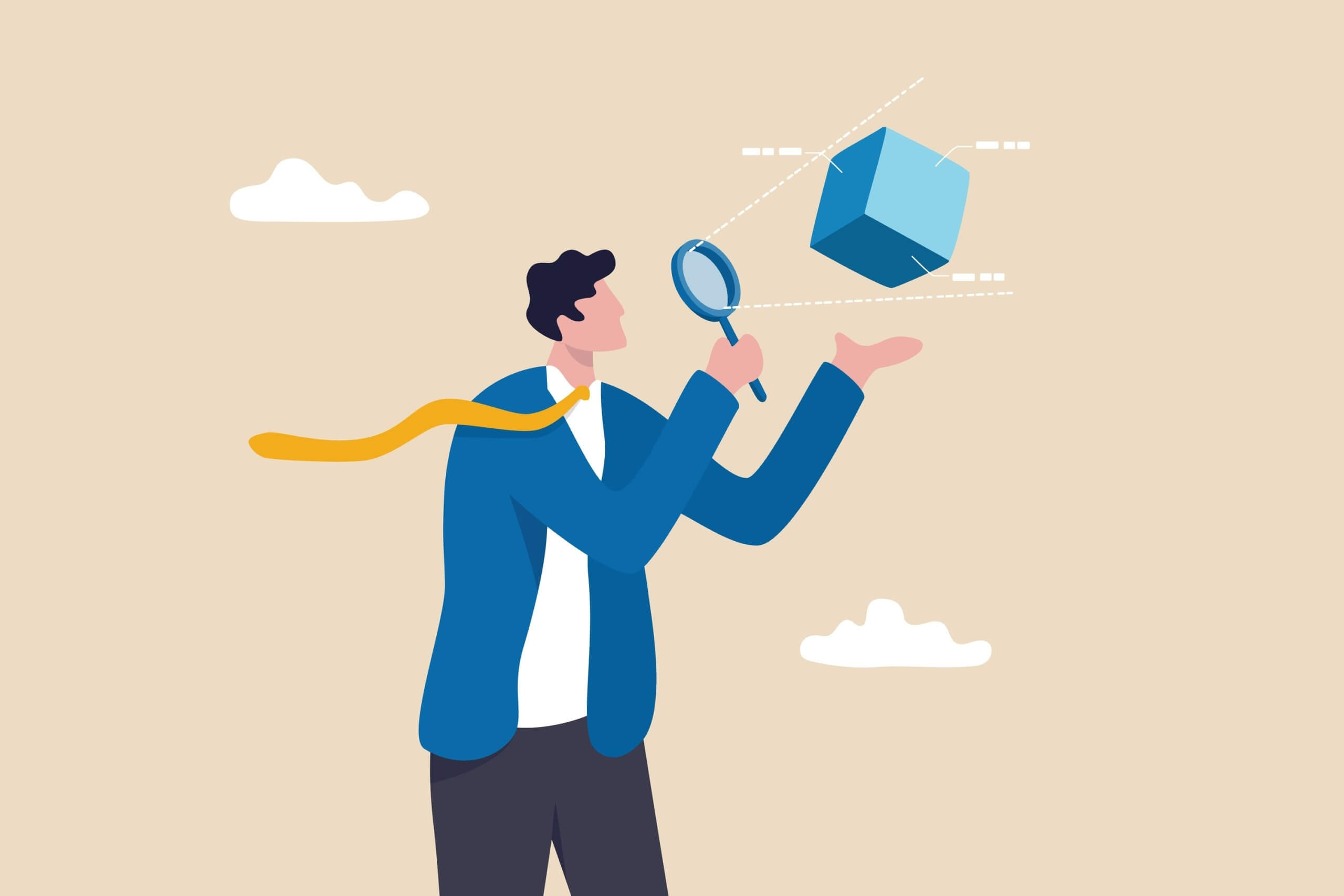 History of Influencer Marketing and When Did it Start
Influencer marketing has been around since the 1930s, but it can be traced back to ancient Rome when gladiators actively endorsed items. However, only in the last decade has the term "influencer" entered the current jargon, and it was only three years ago that it was formally added to the Oxford English Dictionary. 
The Evolution: Past, Present, & Future
Let's take a look back into the early days of influencer marketing and look at what has changed in the present.
The Pioneers
As a result of Queen Charlotte's admiration of his cream-colored creations in 1765, British potter Josiah Wedgwood was given the nickname "Her Majesty's Potter." "Queensware," Wedgwood's first-ever premium brand, was born out of the fact that the Queen was the most influential person in England at the time. Following Prince William's royal endorsement, people began flocking to his shop and demanding his work.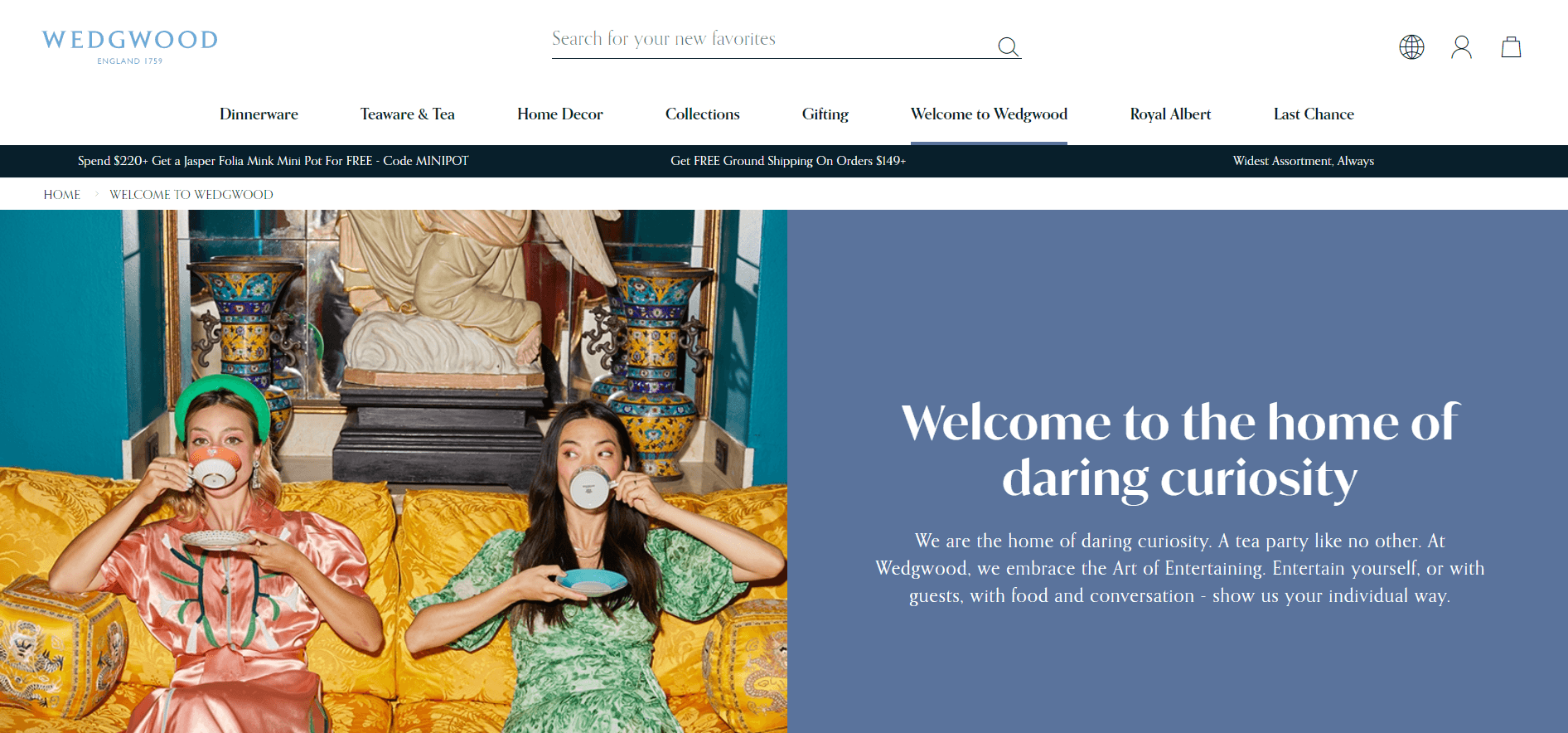 Fictional Characters
Influencers from the world of literature began to appear in the following age. Coca-Cola popularized Santa Claus in 1932 as a marketing tool. When Coca-Cola needed to boost beverage sales during the Great Depression, it adopted the image of Santa Claus to concentrate on its target demographic and help people recall the company's joyous attributes.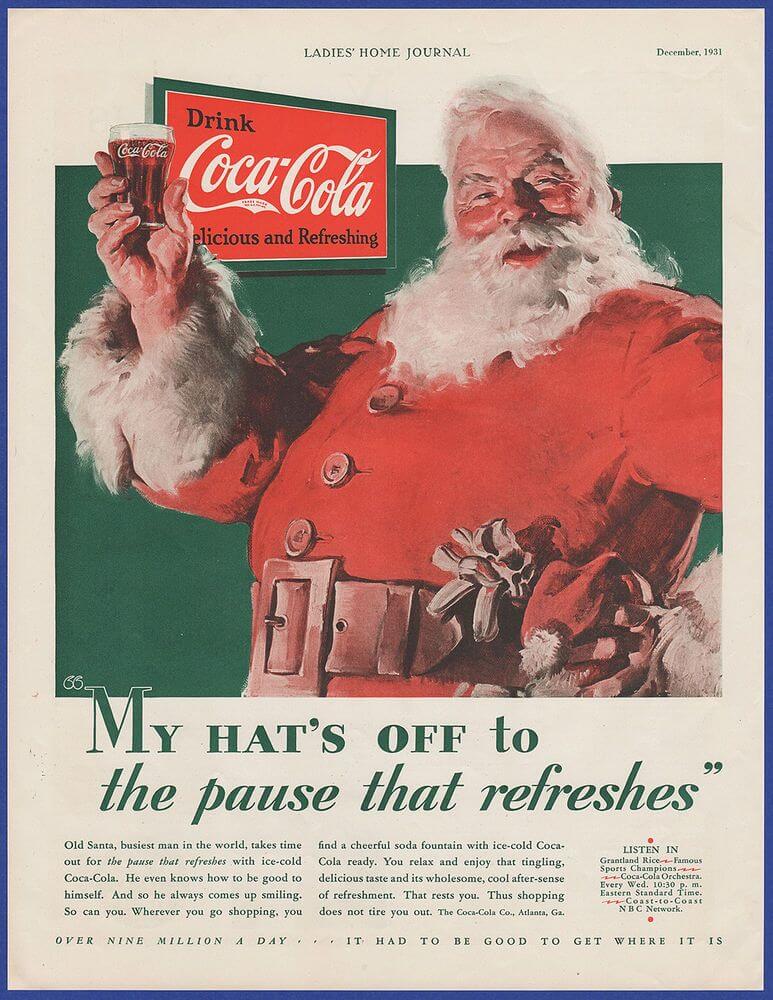 Endorsements by Celebrities
Then there were the endorsements from well-known people. As opposed to fictitious characters like Santa Claus and Mikey, celebrities are actual individuals with genuine tastes and large fan bases.
As a result, they can persuade customers to purchase the things they promote. Hence the rise of celebrity endorsement deals between businesses like Nike and Pepsi in return for free exposure.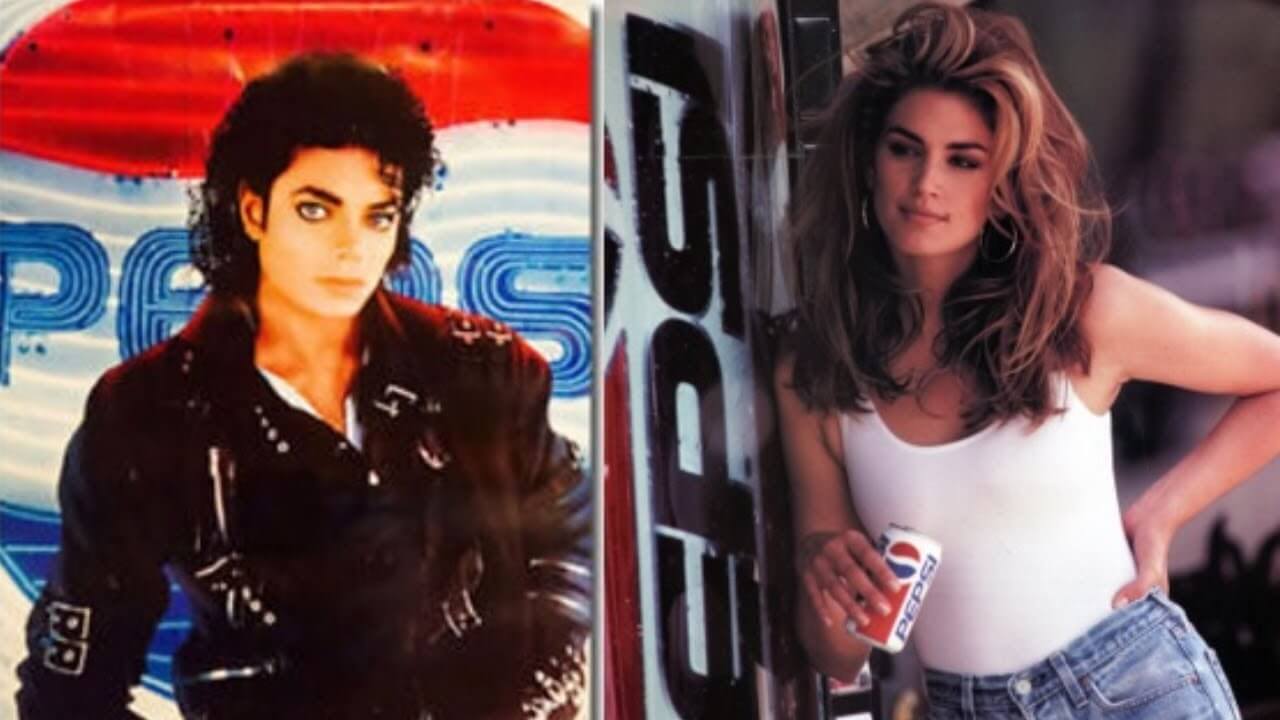 Influencer Marketing
Then came social media, and everyone leaped at the possibility to share their everyday life online on platforms like Facebook, Instagram, Twitter, and YouTube. It's only natural that those who are already well-known, such as actors, musicians, and TV personalities, as well as bloggers, would have a large following on social media. 
It wasn't long before a few "ordinary" individuals began amassing big followings due to the notable quality of their material and tight engagement with their fans. These "ordinary" individuals become recognized as influencers because of their capacity to affect their audience's choices.
Although influencers aren't as well-known as superstars, they're more relatable because of their everyday lives. Most of them don't have luxurious residences or private planes at their disposal. Instead,  they create both approachable and honest content about their own experiences.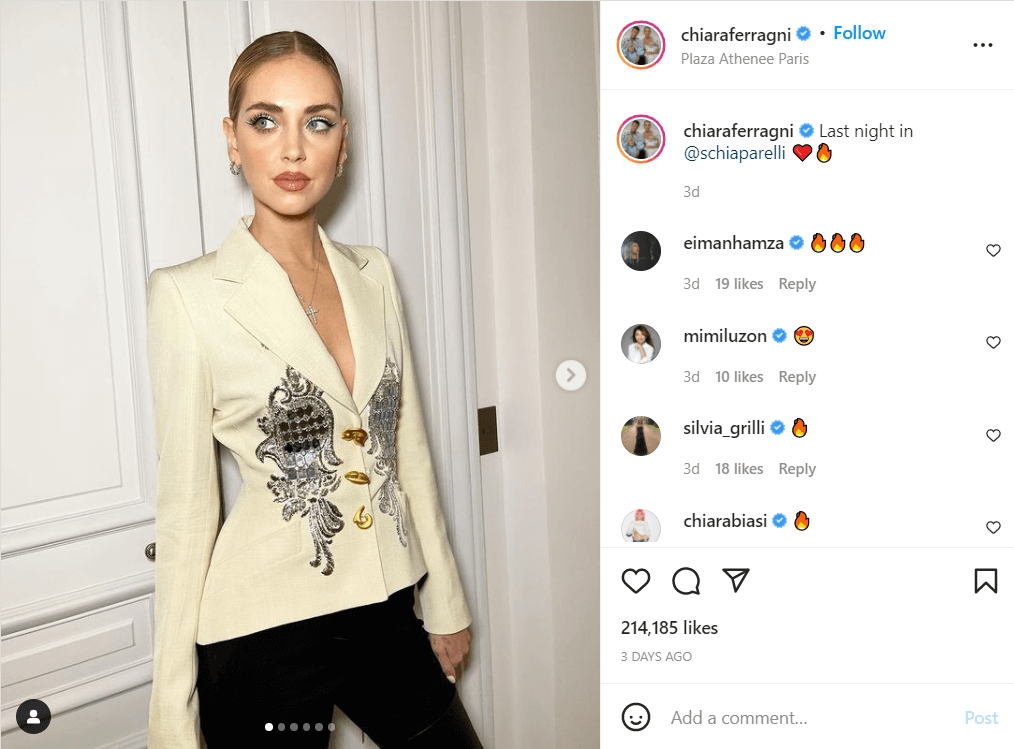 The rise of social media influencers led to businesses using their influence by offering them free things (and more recently monetary deals) and requesting them to post about it to their followers. Influencer marketing grew out of this strategy and is today a thriving business.
The Importance of Influencer Marketing for Businesses (And When to Use it)
In the last several years, influencer marketing has grown unparalleled to any other marketing channel. In contrast, a method some thought was just another trend- had taken the internet by storm. 
If word-of-mouth marketing is still the most effective, then re-creating it on a mass scale via social media makes total sense. Even better, influencer marketing's continued expansion has proved advantageous to both companies and influencers alike.
We can't dispute the power of Influencer marketing at this point. An effective influencer marketing plan can do wonders for businesses wanting to improve customer trust, brand awareness, and a slew of other things.
With that said, let's take a look at some key benefits of this type of marketing.
The Benefits of Influencer Marketing
Every company that wants to build its brand should seriously consider including influencer marketing in its entire promotional approach. Here's why:
1. It Improves Brand Awareness
Using the power of influencers, you may broaden your audience and improve your market position. Those who follow you on social media may learn more about your company, its history, and the products or services it provides. 
One of the most notable advantages of social media marketing is the influencer's contribution to raising your brand's visibility. Partnering with an influencer who has the power to make a difference sends a message to your target audience that your company is a leader in its field.
2. It Provides Visibility and Reach
In today's world, influencer marketing helps brands overcome many of the challenges that other marketing mediums confront. As ad blockers are growing more popular, influencer marketing provides companies with a non-intrusive approach to communicating with customers.
By collaborating with the right influencers, marketers can develop extremely successful influencer campaigns that reach millions of customers. Effectively screening influencers for quality and quantity helps marketers identify the best prospects for their initiatives.
3. It Builds Trust and Authority
To put it another way, influencer endorsements aren't complicated at all. You get an immediate feeling of trust in a brand's legitimacy when it's shared by a celebrity, social media influencer, or industry expert.
Look at it like this, when a company is able to attract the attention of an influential person in the vertical and get them to notice its brand, it establishes itself as a reliable one and an industry leader. And in today's competitive corporate environment, establishing trust and authority is essential.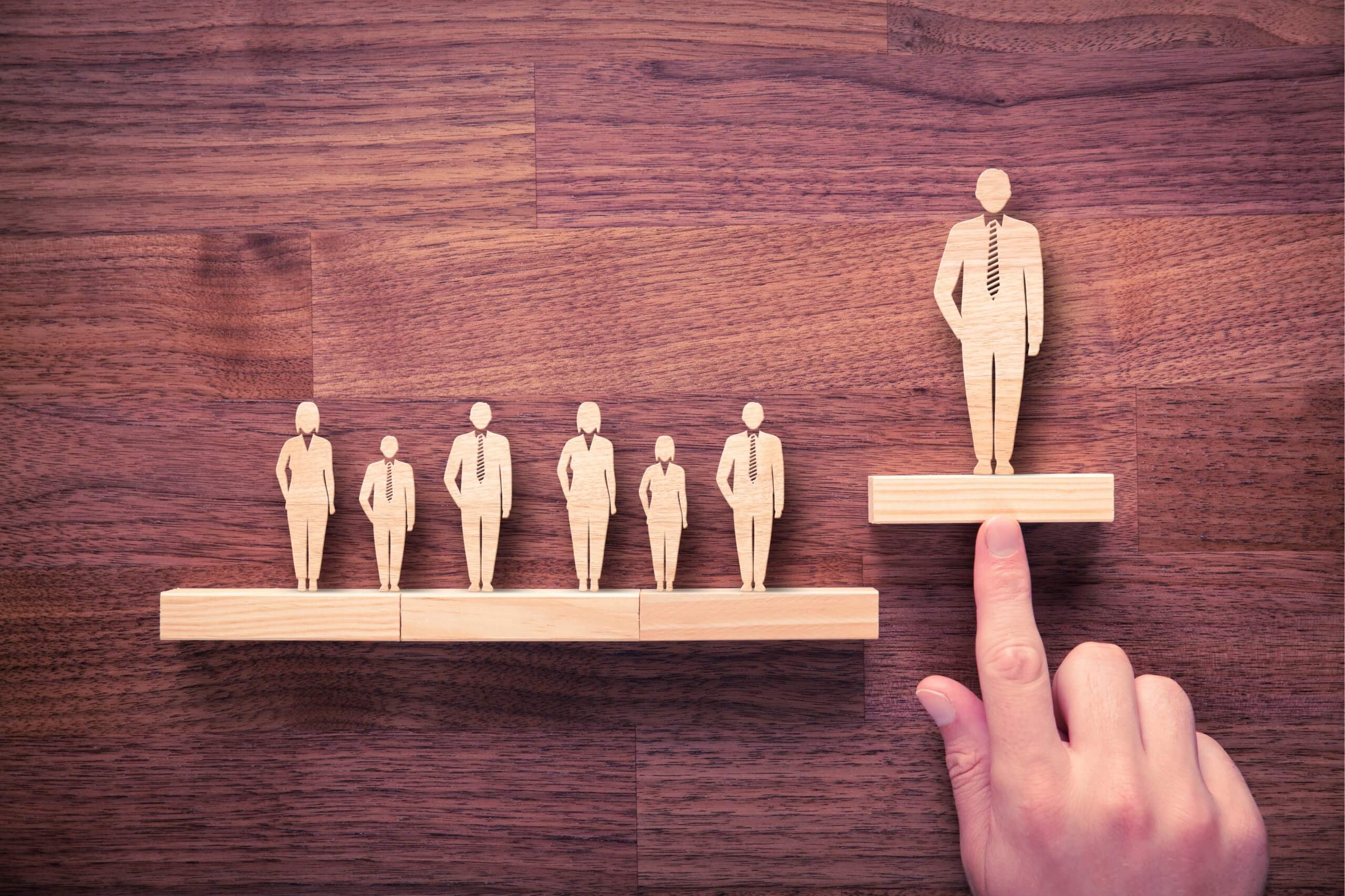 4. It Drives Sales
Influencers that promote your product or service on their social media feeds directly impact sales. As a result, customers increasingly turn to social media influencers for advice on what items or services to buy.
As social media grows in popularity, so does its ability to help you contact your intended audience. Influencer marketing is a great way to boost sales if you're a company that wants to expand its customer base.
5. It Benefits Your Brand in The Long Run
Leveraging influencers is a long-term strategy, much like search engine optimization. But don't expect to see a significant rise in your sales numbers from a single influencer post.
Investing in influencer marketing should be a long-term strategy, not simply a one-time campaign. It takes time to build customer trust in your business, and the same goes for influencers and influencer marketing.
6. It Helps Build Relationships and Set Trends
It's not only about the numbers when it comes to influencer marketing—it's also about establishing long-term connections. A long-term collaboration with an influencer may benefit both the influencer and the brand.
There are several ways to put your business in the limelight via an influencer's review of your new product. When it comes to new products, influencers are the best source of information.
Influencers' viewpoints are respected by their followers, regardless of the subject matter. One of the reasons influencer marketing is so powerful and successful is this.
7. It is Great for Conversions and Lead Generation
As social media's importance in connecting companies with consumers and clients has risen, so has the practice of lead generation. Consumers may easily show their interest in your company and the products or services it offers through social media.
Advertisement formats adapted to the specific needs of each social network are now widely available, allowing businesses to create both online traffic and social media presence.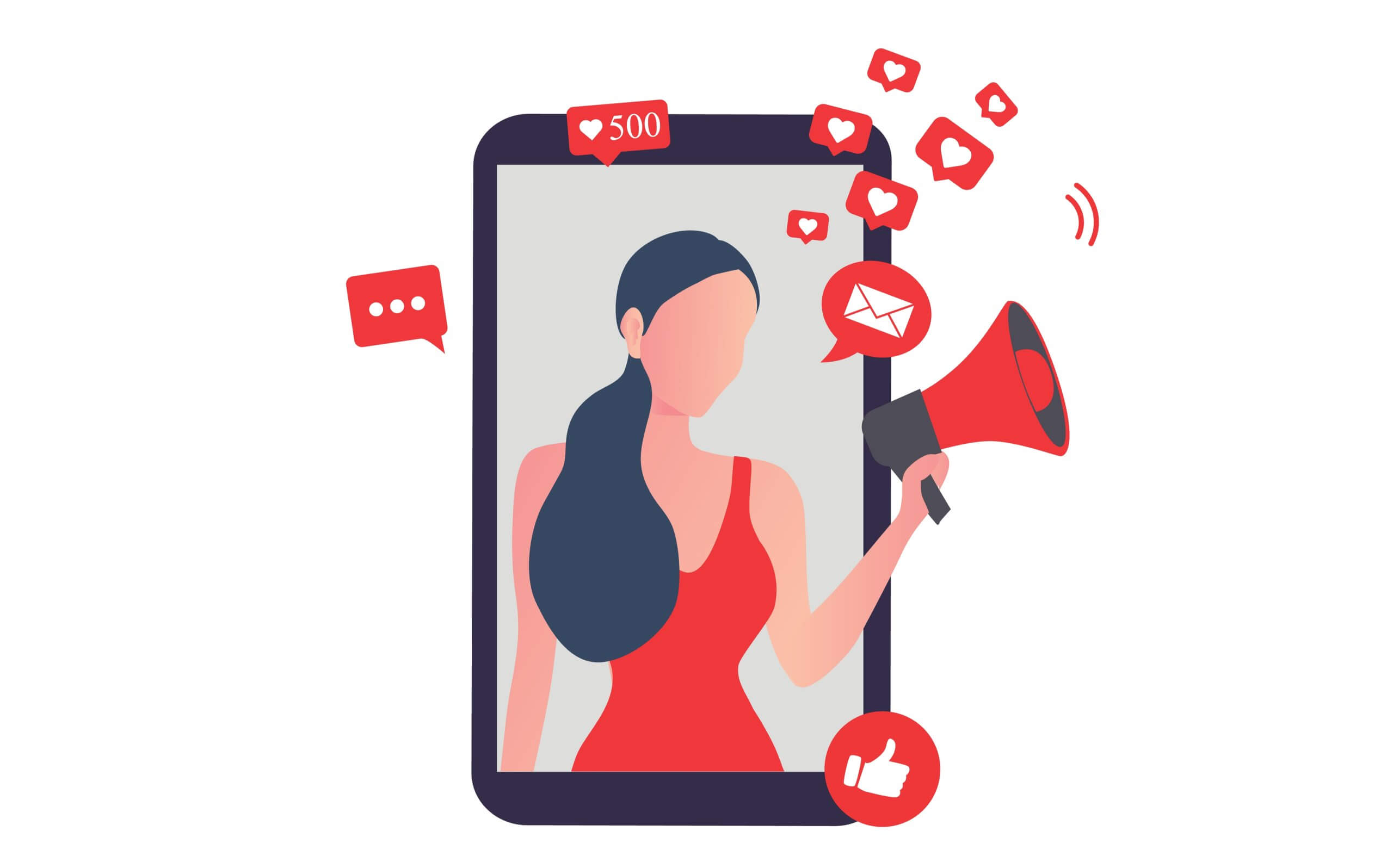 Tip: Hundreds of growing businesses use Socialfix to leverage successful influencer marketing strategies and showcase their products and services. Try us for a free consultation 

What Doesn't Work in Influencer Marketing
Businesses tend to repeat the same mistakes when working with prominent social media influencers, preventing them from achieving the desired outcomes.
It's unclear whether these blunders are the product of a poor hiring procedure or the campaigns themselves, but we'll get to that below:
Focusing Only on The Number of Followers
Is social media a numbers game? There's a lot more to it than that, of course. Some influencers, for example, have hundreds of thousands of followers, but their impact and level of interaction are shockingly low.
Numbers are crucial, but it's more vital to look at how much people trust or even revere a brand advocate than the number of followers they have. Ask yourself whether the influencer's followers are relevant to your company. Are they a good match for your target audience? 
Investigate the degree to which the followers of your short-listed candidates connect with them daily and the kind of individuals that make up their audience to get a sense of their potential impact right away.
Finding out who else they've worked with in the past is also a good idea to make sure you're on the right path.
Working With the Wrong Influencer
Your brand may not be a good fit for the influencer you chose because they're too young, not in the tone of your brand, or in the wrong geographic region. It's possible that the influencer doesn't believe in what you're selling, and this shows in the way they convey the message.
It might also be that the partnership is so obvious that those who are typically dedicated followers become indifferent. Authenticity is vital on social media since people don't like being fooled. Therefore, if you want to see excellent outcomes, you should choose the ideal match.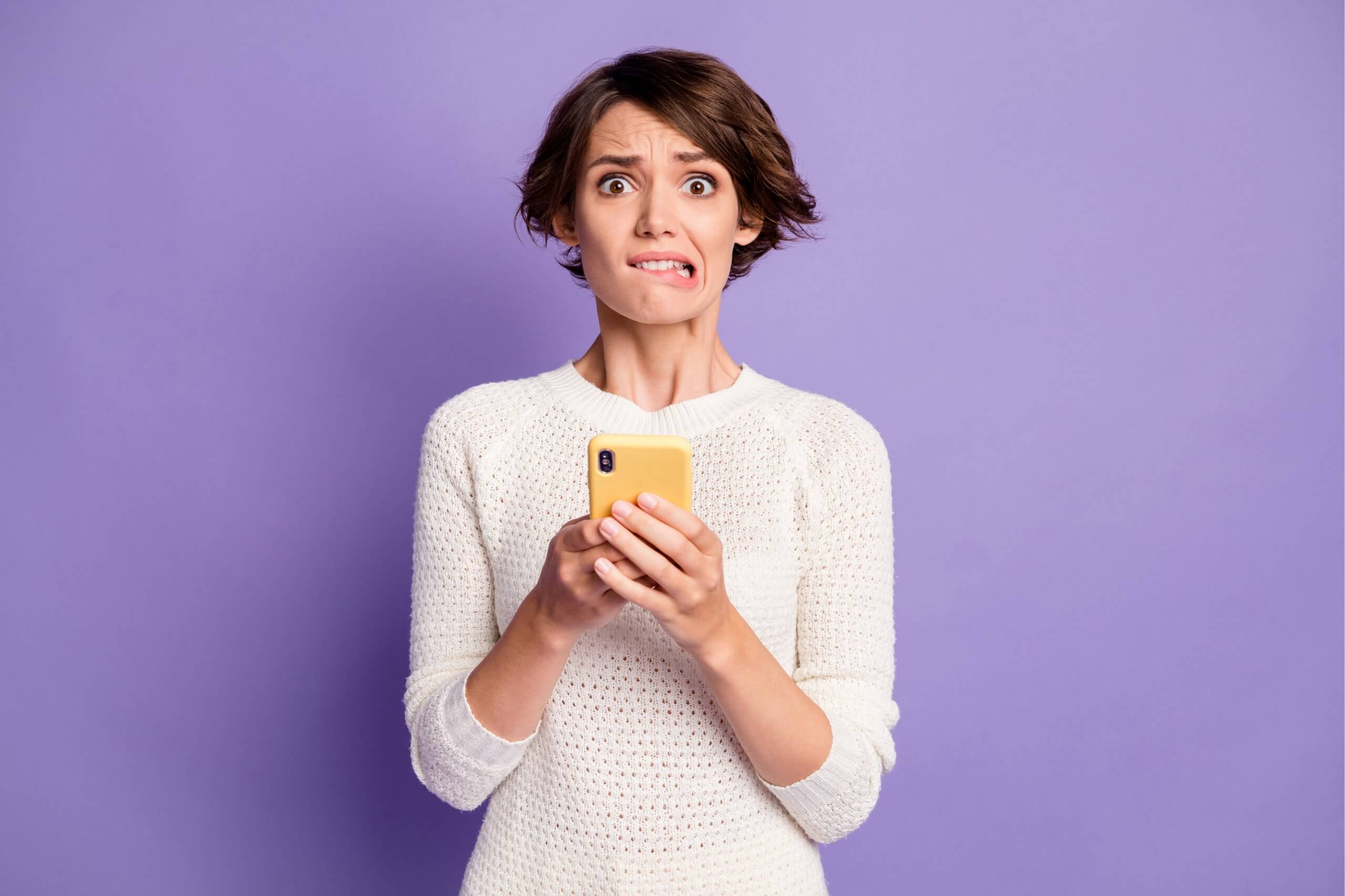 Not Respecting the Opinion of the Influencer
Commanding your candidate isn't the way to go for influencer relations. As a social media celebrity, this individual has amassed an army of devoted fans, and they will expect to have a say in the campaign's direction.
Some influencers are quite picky about the businesses they work with, and they're also highly protective of their reputation. Even if these characteristics seem to be a drawback, remember that even the most famous actors and models aren't known for their reserved demeanors.
Pay careful attention to what your influencer has to say about the campaign and use their knowledge. If everything goes well, you may naturally agree on a long-term partnership – or ask the influencer to identify others with comparable influence.
Coming Up with a Wrong Strategy for Your Campaign
Regardless of whether your campaign is a single post or a series of posts and videos, it would be best to have a strategy in place before you begin. In this method, you can be confident that the campaign is adequately promoted across all channels and that it is maximized.
A successful influencer-led campaign requires a clear call-to-action, realistic and quantifiable objectives, and predetermined actions from both your and the influencers' sides.
Everyone involved will know precisely what they're aiming for if they agree on a specific plan of action and a way to measure success early on.
Misleading the Audience About Your Intentions and Your Product
One of the most high-profile cases of influencer advertising gone wrong includes the big social media star, Kim Kardashian. She tried to convince her fans that doxylamine succinate and pyridoxine hydrochloride were good for them. Until… the FDA got involved.
The Advertising Standards Authority (ASA) oversees social media advertising in the UK, and in late 2018 it published rules for influencers. 
The guidelines are straightforward to follow, with the primary rule being that influencers must disclose when an ad is just an ad.
As you can see, everything boils down to consumer protection laws, and the brand is also responsible for any violations. Make sure that you aren't intentionally misleading the audience you are trying to attract. Everyone benefits from openness, and it's in everyone's best interest.
Types of Influencer Marketing Campaigns
As you launch your influencer marketing campaign, you probably think about who to pick among the millions of respected figures and how to conduct the campaign appropriately.
Our list of influencer marketing campaign types might assist you in finding the answers to these questions. We believe this will provide a good foundation for your first foray into influencer marketing.
So, let's begin!
1. Giveaways
Simple and mutually beneficial, influencer marketing giveaway campaigns are a popular choice. A product or service is given to influencers so they may provide it to their followers as a promotion.
Offering something for free is a specific approach to getting people to spread the word about your product or service. You should expect a better return on investment if the influencer has a bigger and more relevant audience.
Potential consumers will perceive this as an opportunity to win your products for free, and you may even obtain more purchases from those who didn't win in the contest.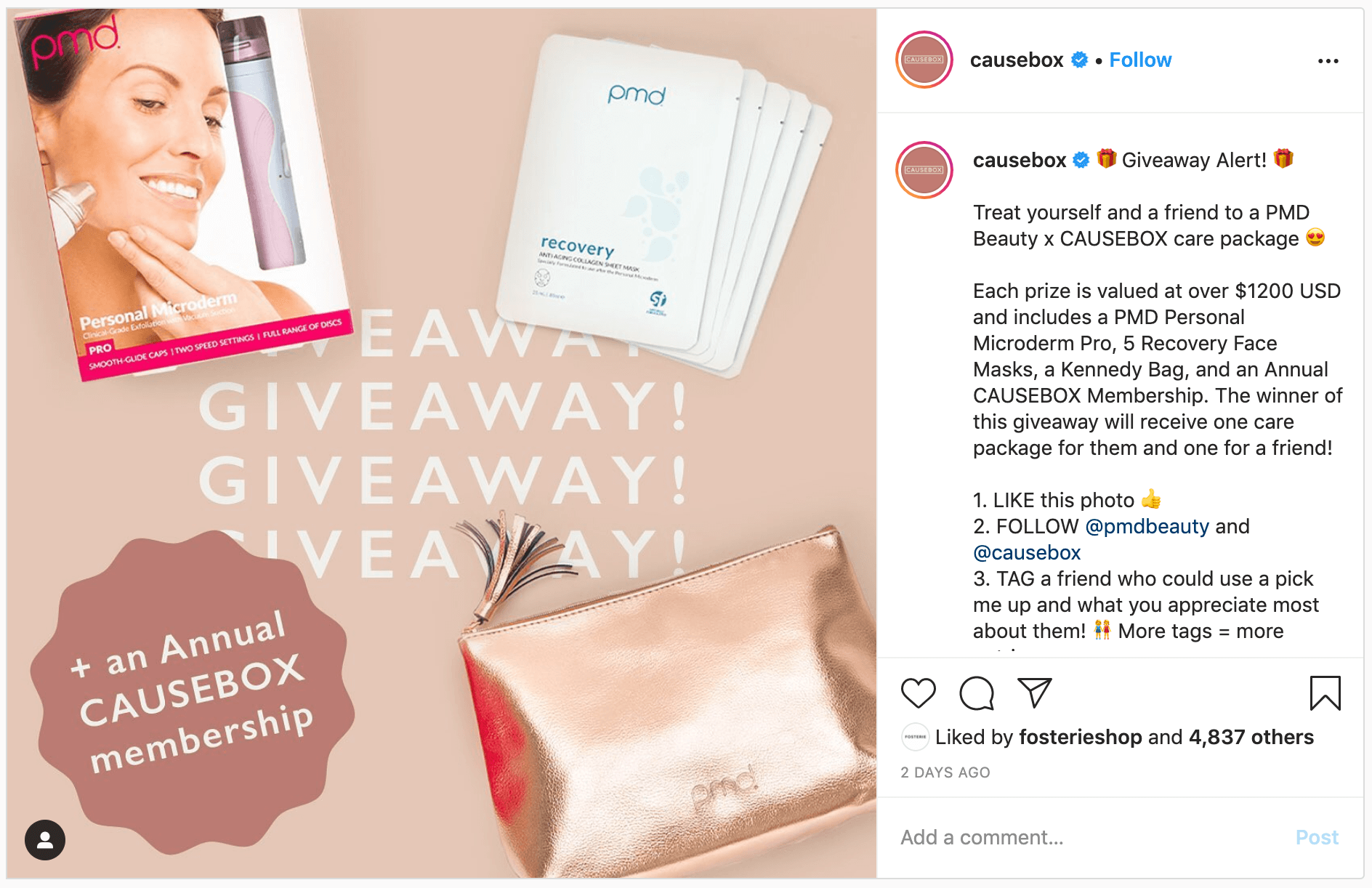 Despite the many advantages, there are still concerns to consider.
There will be many new followers who are simply interested in the prize and not your brand or products when the promotion starts. And when the contest is over, the number of people who follow you may drop.
The giveaway post should clarify how the winners will be chosen to prevent users from becoming angry and upset. Even if you think the volunteers won't take the contest very seriously, you should expect criticism from those who didn't win.
2. Event Activations
An event activation promotes events, gatherings, or campaigns. Brand recognition and long-term connections are the goals of partnering with influencers for this kind of campaign. Having the proper influencers on board may boost the perceived credibility of an event, in turn leading to increased sales.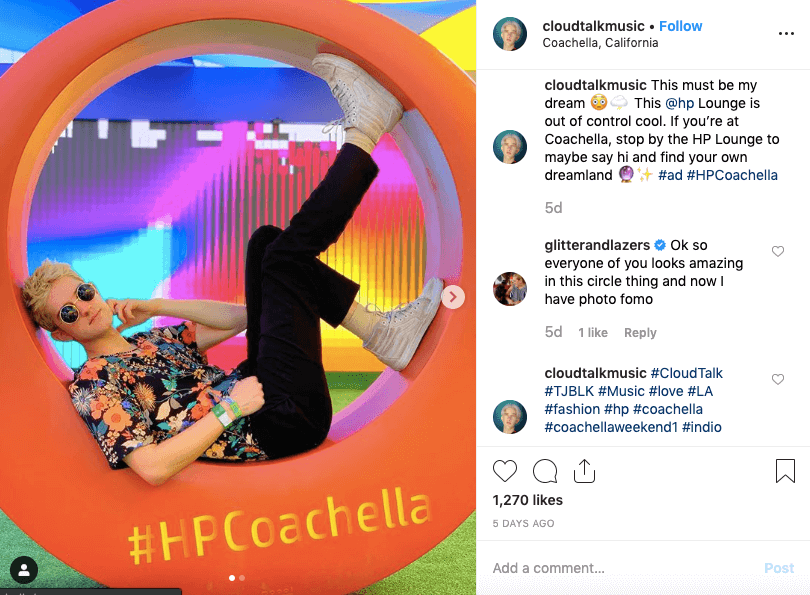 This is a terrific strategy for companies seeking a means to promote new products and services, enhance their brand awareness, or launch their new products or services with a bang, at an event.
3. Affiliate Marketing
In the absence of a significant marketing budget, an affiliate marketing campaign may be able to assist you. This is an excellent method to work with several influencers at once at a reasonable cost.
You can do it with as many influencers as you want, regardless of your financial situation. Sales made via the influencer's links are paid for with a percentage of each transaction.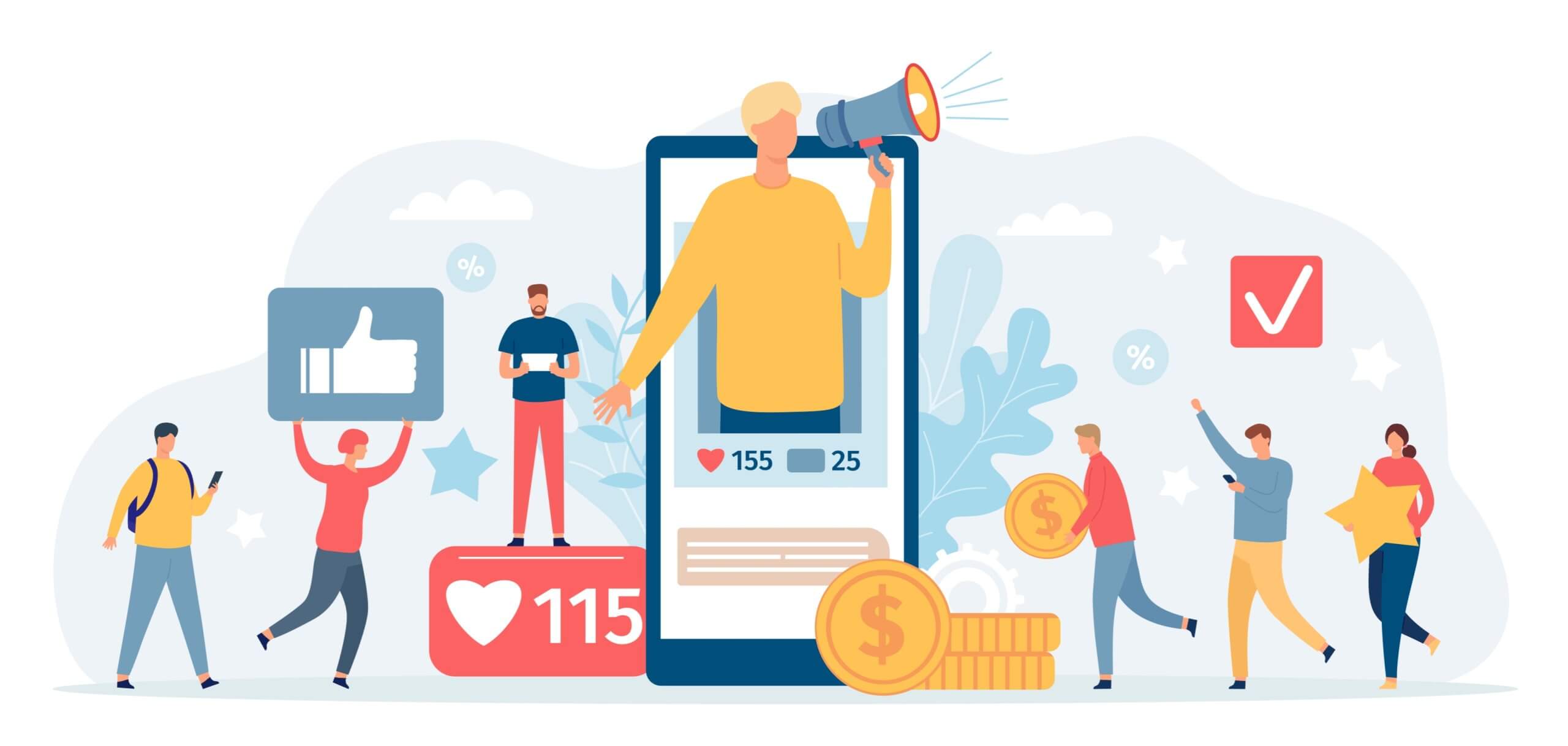 An affiliate marketer will drive a buyer to your website by promoting your product or service on their page.
Consider the following scenario: you own an e-commerce business that sells clothing accessories. By providing a couple of influencers with their own unique promotion code to share with their followers, each influencer will earn a commission per promotion code used in your online shop–and you will make a sale as a result of this campaign.
4. Social Media Takeover
A social media takeover occurs when an influencer takes over your social media accounts and posts content for a certain period. Typically, it lasts for a whole day. However, it may take up to a week for certain exceptional events or occasions.
Since the influencer will have access to your personal information, such as your account password, this sort of campaign demands a high degree of trust.
However, as digital technology continues to advance at an ever-increasing rate, Snapchat, for example, lets you have influencers take over your account stories without providing them with your login information.
Airbnb's account takeover is an example of such a campaign. Customers were asked to express their hobbies by taking over the company's account and posting their own stories for a limited period.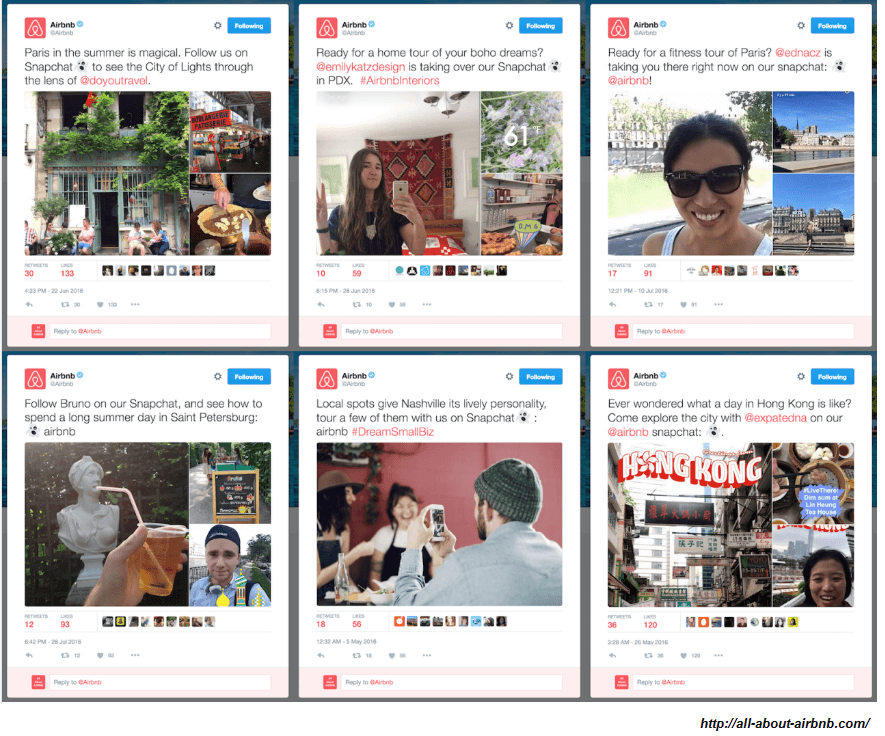 5. Sponsored Social Media Posts and Blog Posts
Sponsored content is a tried-and-true strategy. It is the most common kind of influencer marketing.
But…your post may never get the attention it deserves without influencers' support, even if your content is fantastic. 
In the case of sponsored posts, marketers pay influencers to publish promotional material on their behalf. If you want influencers to know what you want them to accomplish, you need to provide them with instructions and expectations.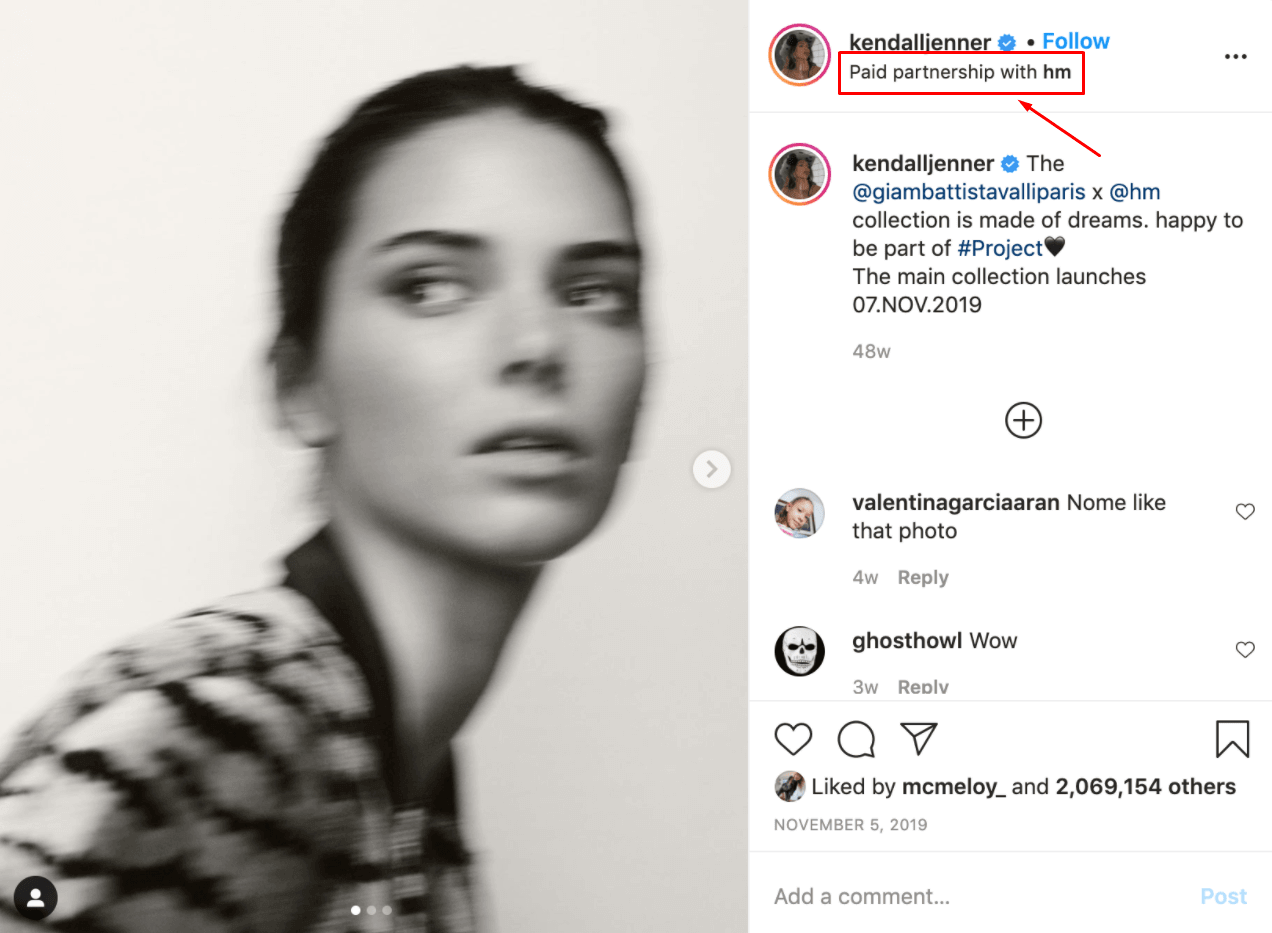 By cooperating with well-known and trustworthy influencers, you may spread your brand's message across many social media platforms. Apart from monetary rewards, you may compensate influencers with a free or discounted product in return for promotion.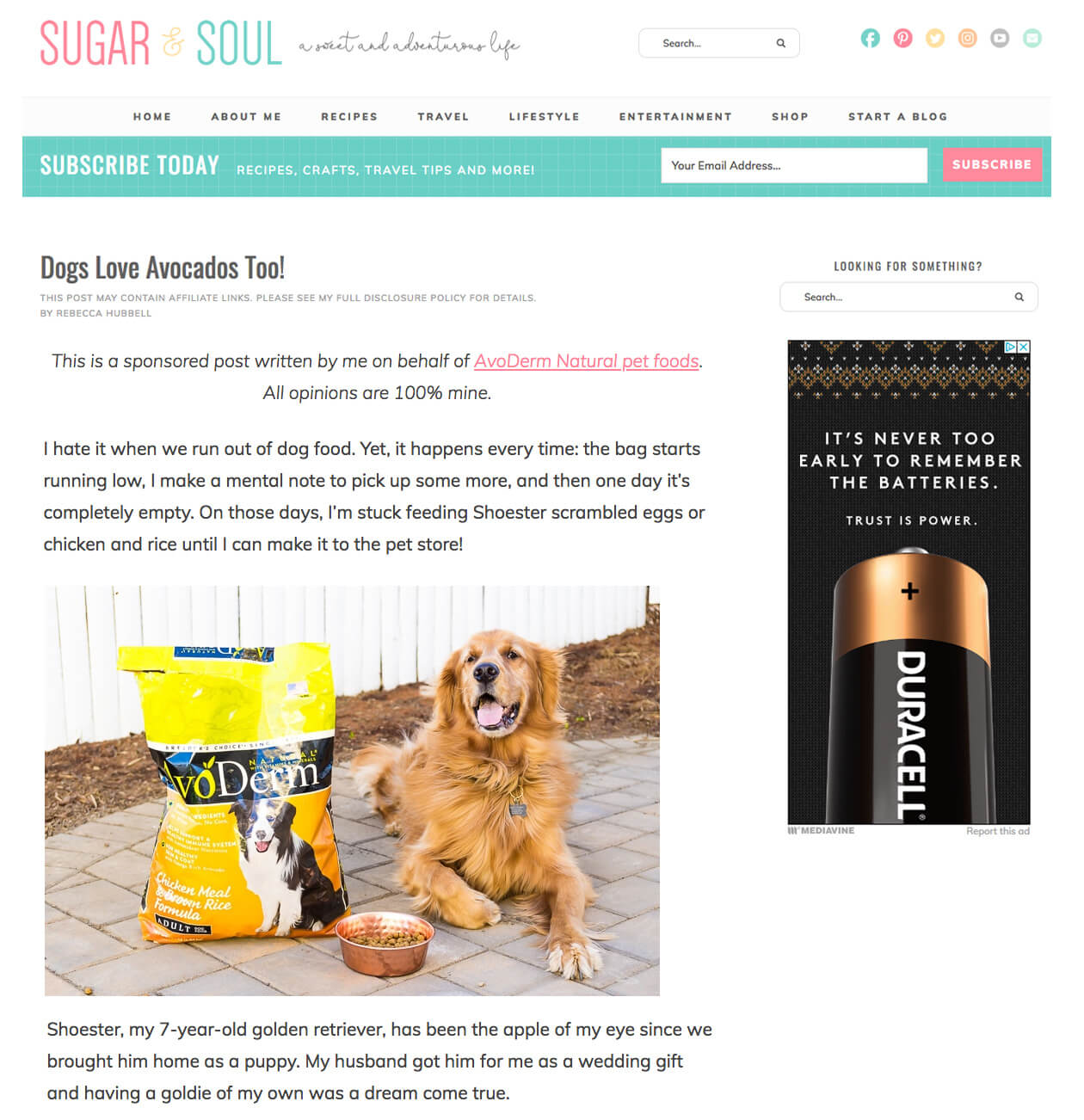 6. Guest Blog Posts
By engaging with influencers who also write blogs and accept guest posts, you can market your company uniquely and successfully.
It is possible to host a blog in one of two methods. For one thing, you may just accept the posts. Another option is to publish your information on relevant websites and blogs.
Increasing your company's visibility via guest blogging is a legitimate and straightforward method. Both influencers and your own websites might benefit from blog postings. As your company's authority and reputation grow, so do the number of possible new customers and admirers.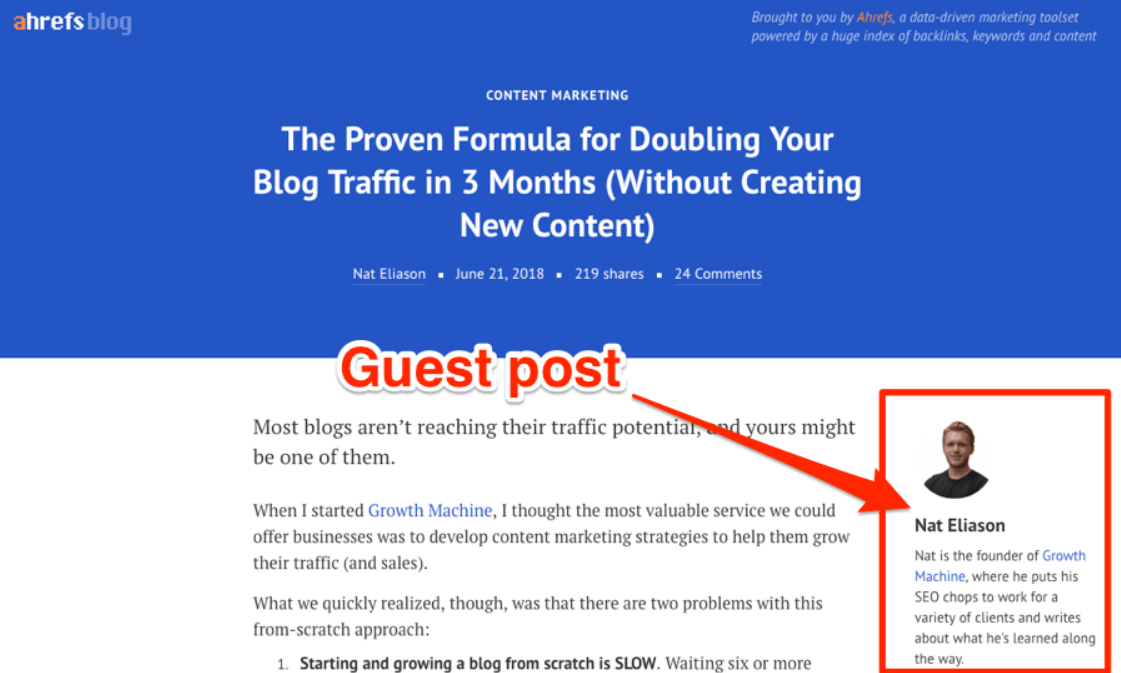 As a result of guest blogging, a website's worth is reinforced by high-quality content written by experts in a specific field.
7. Gifts, Unboxing, and Reviews
This influencer marketing campaign entails a business providing items or services to influencers as a gift. In exchange, the influencer may create an unboxing video or just share their experiences on their social media networks; this is referred to as product seeding.
A customer journey begins the minute your clients acquire the item, and in this situation, they are the influencers. It is as if they are taking their viewers along for the virtual ride as they demonstrate the unwrapping process for their fans.
After listening to the thoughts and reviews of influencers, the audience may decide whether they want to purchase and test the product.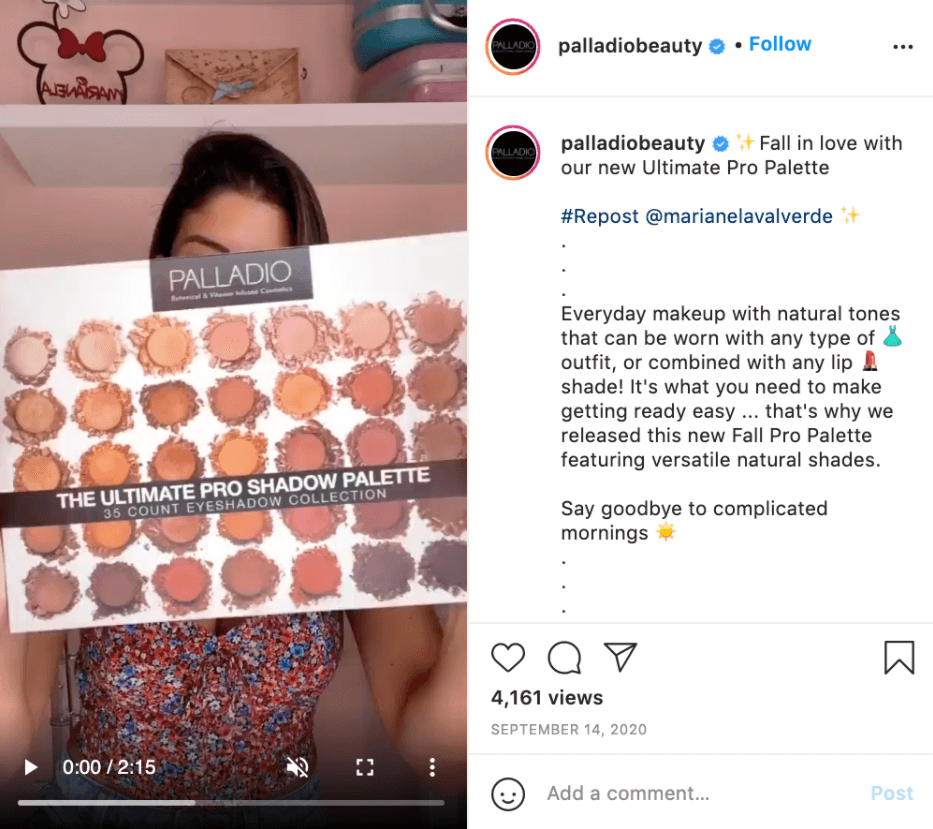 A fantastic way to begin a long-term connection between your company and influencers is to give them presents.
When people who are already familiar with your brand can try out your product for free, they are more likely to talk about it online, which increases your chances of getting a good product review.
And in case the influencer is a new customer of your brand, you will be able to gain first-hand knowledge about your products and services.
A product link or a discount code, when shared by influencers to promote your product, is a bonus in addition to the free products and services already mentioned.
 8. Pre-release Campaigns
Nowadays, pre-release advertising is common for companies. While buyers wait for the debut of millions of new items each year, businesses must provoke anticipation among them. Influencer marketing initiatives work best in advance of a product's official release date.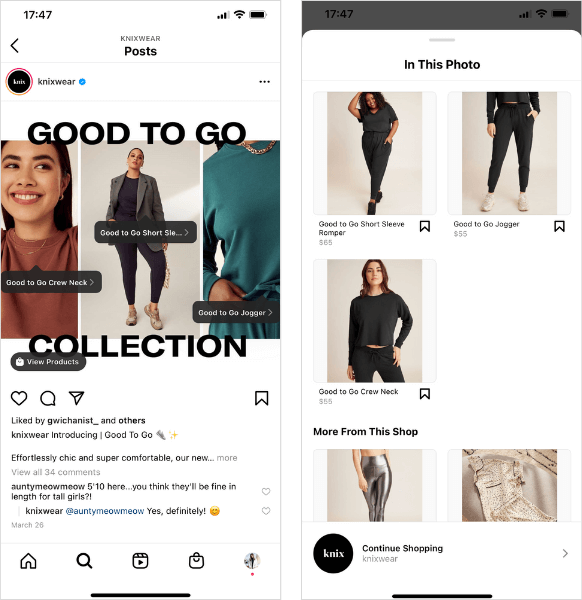 Influencers feel immensely pleased to be the first to experience the product, and it gives them a feeling of exclusivity.
Additionally, you may provide influencers with promotional tools such as discount codes to distribute to their following. Influencers may increase your overall reach by giving premium codes for purchases.
Call-To-Action features, such as this one, aim to nudge clients into action and into making a purchase. A discount offer from their favorite social media star may motivate them to take the last step if they are still undecided about signing up.
What's more, pre-release influencer marketing campaigns are a common practice in Hollywood. Every star in a new film becomes a significant marketer when the film is released. It is expected that they will attend pre-release events and share promotional material on all their social media platforms.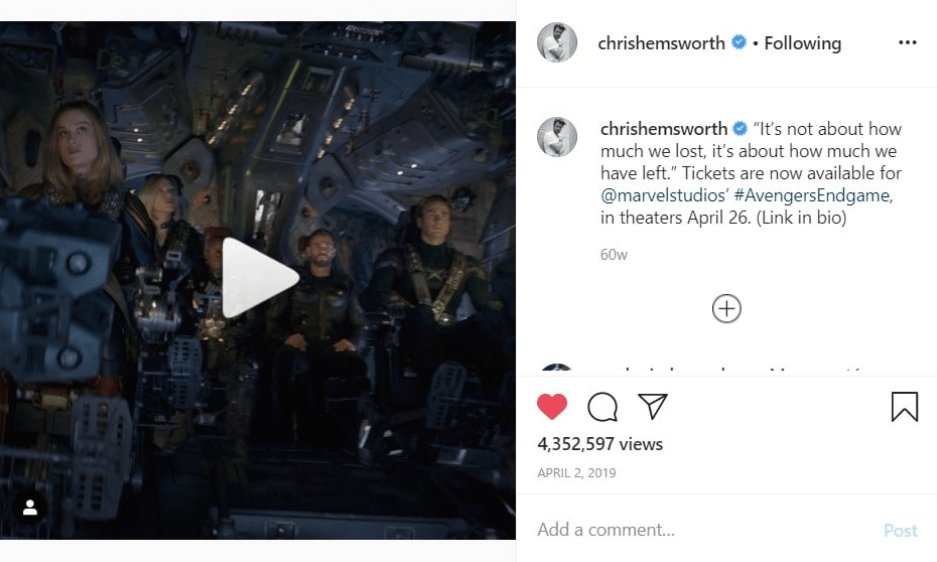 If the movie meets the audience's expectations, this campaign will be a huge success.
Brand Ambassador Programs
The term "brand ambassador" refers to a social media influencer who is genuinely interested in the brand's message and promotes the brand's products or services regularly.
Most brand ambassadors have long-term relationships with the company they represent. The length of time might range from a few months to a year or more.
Accessing brand ambassadors isn't limited to compensated partnerships. You may also attempt affiliate marketing or other perks that might lead to financial gain.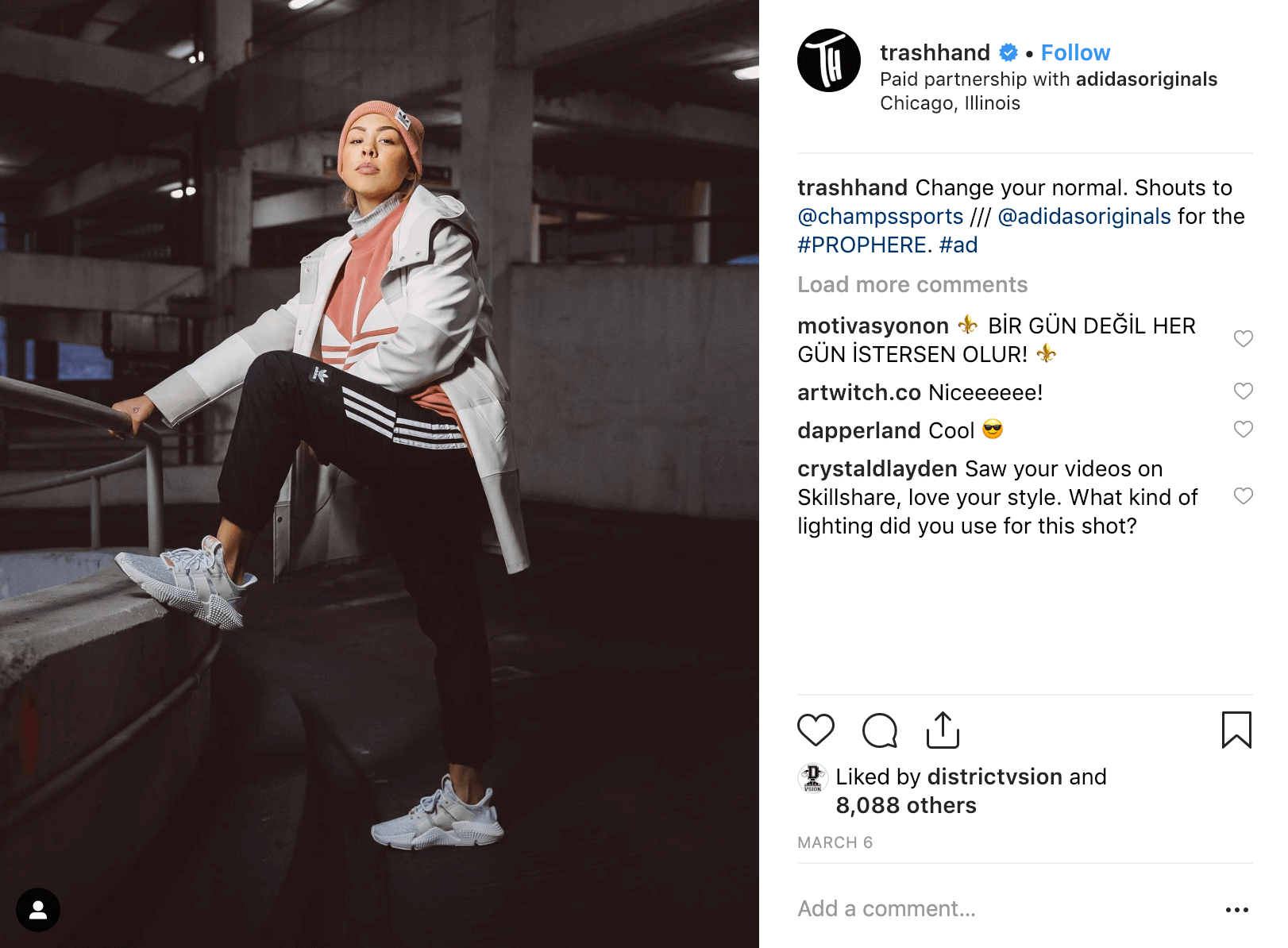 The "face" of a company is represented through a brand's "ambassadors." They function in the same way that conventional advertising campaigns use celebrity spokespersons.  But instead of the traditional media, brand ambassadors use their social media accounts to share and promote businesses' images, tweets, videos, and articles.
Ambassadors' content around your brand helps to continually boost your company's recognition by imprinting your brand image into the audience. Increased advertising exposes your products to additional facets of the ambassadors' lives and demonstrates your products' adaptability to prospective clients.
As with all types of influencer marketing, using brand ambassadors to boost your brand's popularity takes time. But a well-established and lasting partnership with an ambassador will show your target audience you are trustworthy, and invest in authentic connection with people.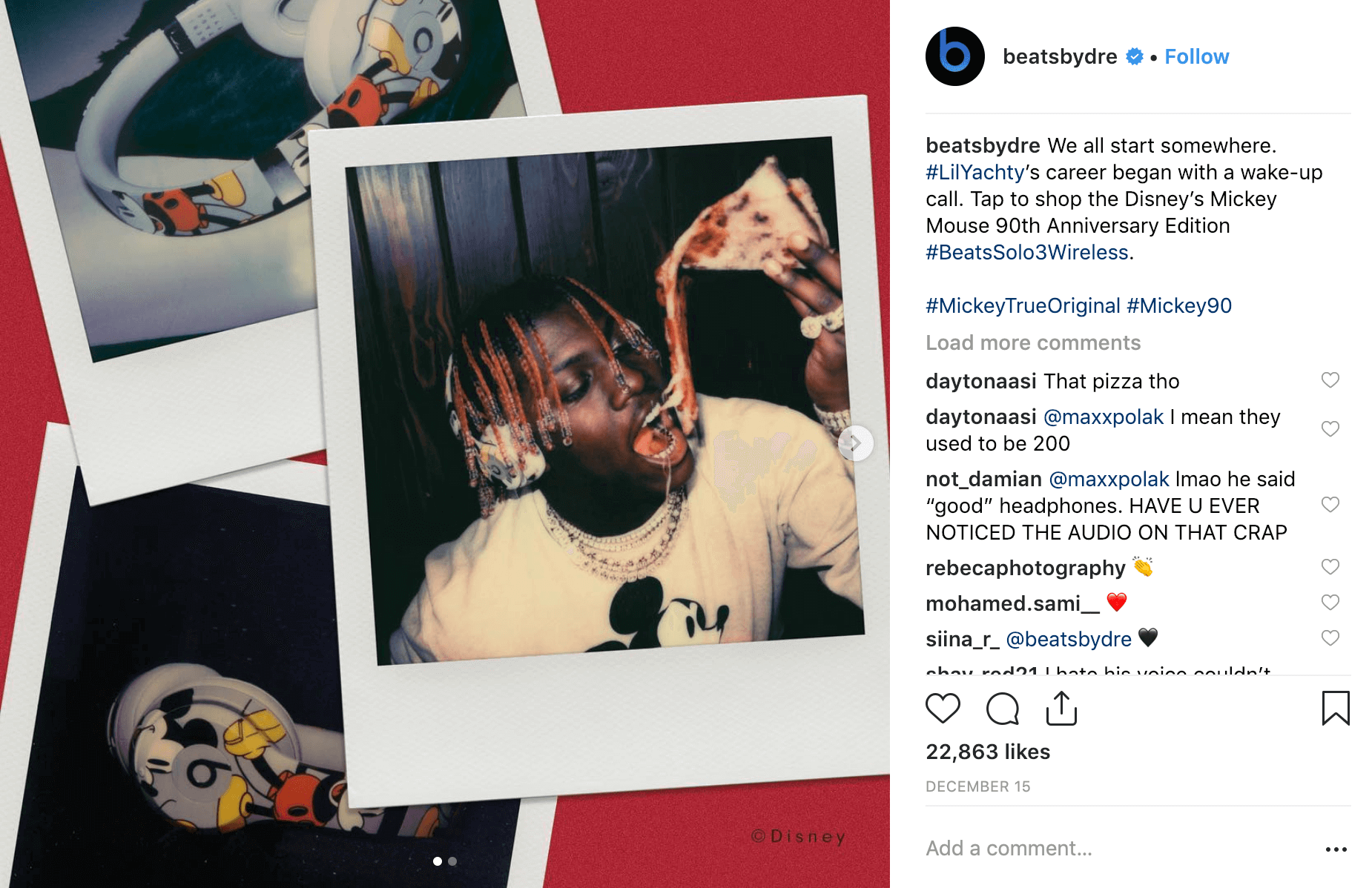 For instance, actress Emma Stone, a well-known and accomplished influencer, recently signed on as a brand ambassador for the French fashion label and retailer Louis Vuitton. For Les Parfums Louis Vuitton, she will be the face of the brand's new fragrance line. The brand trust that Emma's popularity and trustworthiness will ensure potential clients that if she's willing to share her own experience and advertise their product, so should they trust it's worth it. 

How To Build A Successful Influencer Marketing Strategy
An influencer campaign needs precise targeting and forethought, just like any other marketing strategy. It's not enough to just hand away freebies to everyone who asks or your current network of friends and acquaintances; you need to go further.
Make a List of Your Objectives 
Are you seeking to raise awareness of your business or engage your audience? Do you want to freshen up your lead generation strategy, or do you want to build on the loyalty of your current customers? 
You may figure out the steps necessary to go from where you are to where you want to be by first establishing your strategy's ultimate objective. Using your goals as a compass can help you determine the success metrics of your plan, which will keep your campaign on course.
Brand Awareness
Avoid concentrating mainly on sales if you want to raise awareness of your business. Instead, use tactics that will increase the visibility of your company's name.
Also, don't be too pushy with new influencers since they may not be used to this kind of aggressive approach when it's their first time working with you.
For brand awareness, urge influencers to post shots of your products, provide reviews, and engage their followers to use hashtags of your brand or share your content, but do it more casually and don't overdo things.
New Target Audience
It's important to keep in mind that the ultimate aim here is not necessary to close a deal straight away. Influencer's efforts tend to focus on boosting sales as the third most prevalent aim.
When collaborating with an influencer, you should ensure they have a large following. A bigger audience means a greater reach. Consequently, an influencer with a large audience will be able to help your business and content get more visibility.
Bigger Lead Generation
Simply providing an influencer with product mentions will not be sufficient to generate sales and achieve noteworthy ROI. Concentrate on sales-driven techniques if you want to increase the profitability of your campaigns and develop excitement for your goods and services.
Set Management Strategy and Plan a Budget
Before making any other campaign-related choices, such as which influencers to approach or what assets to request from them, it is critical to plan your influencer program's budget.
Don't forget to budget time for developing, implementing, and evaluating your influencer campaign. An effective marketing campaign is not a one-size-fits-all approach. Observation and follow-up will also be necessary.

Budgeting for influencers is a simple rule of thumb: $100 for every 10,000 followers. However, the number of followers isn't the only factor determining the price. 
You'll need to spend extra if the contract includes components such as exclusivity, marketing rights, and additional partnership obligations such as travel or an event appearance.
Other factors may include:
The platform on which you are collaborating
The number of postings
The content type
The content complexity
The period the content must be available
As part of your influencer marketing plan, it's crucial to think about the platforms you'd want to concentrate on and match your spending appropriately. Keep in mind that each platform has its own set of costs, so monitoring your overall program budget is critical throughout the campaign planning stage.
Find Influencers for Your Business and Get In Touch with Them
Trust is essential when deciding with who to collaborate. Your audience must trust and appreciate the perspectives of the influencers you've decided to work with. Without the element of trust, it will be difficult to see substantial success from your efforts.
It isn't easy to assess whether or not a prospective influencer is trustworthy. So you should pay great attention to their engagement rates. Views, likes, comments, and shares are also things you should keep an eye on.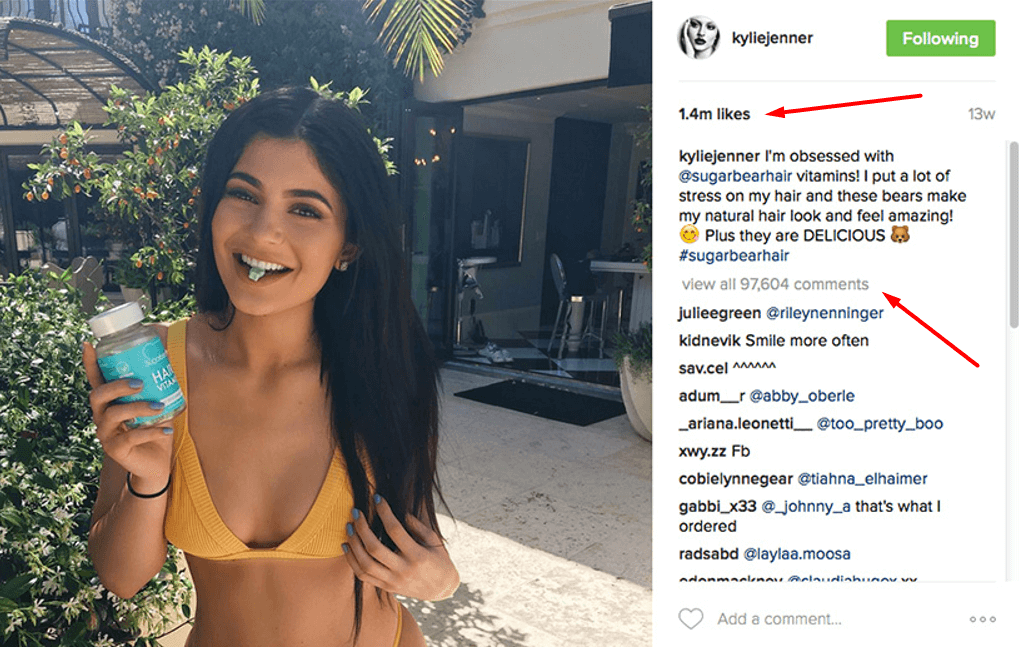 A strong interaction rate also indicates a devoted following instead of an inflated follower count fueled by bots and fraudulent accounts. It would be best to locate someone who produces material with a similar aesthetic to yours.
Nurture the Relationship with Them Before Making an Offer
Contact a prospective influencer gradually and naturally by reacting casually to their posts. Get familiar with their content, comment when appropriate, and be active and patient, not salesy or obtrusive.
A direct message is an excellent place to begin when you're ready to propose a partnership. In addition, if you can connect them via an email address, do so. Don't use a bulk email or a generic message.
Coming up with a customized message for each influencer may take longer. However, it will demonstrate that you're interested in that particular influencer's work. This, in turn, will boost your chances of convincing the influencer to partner with you.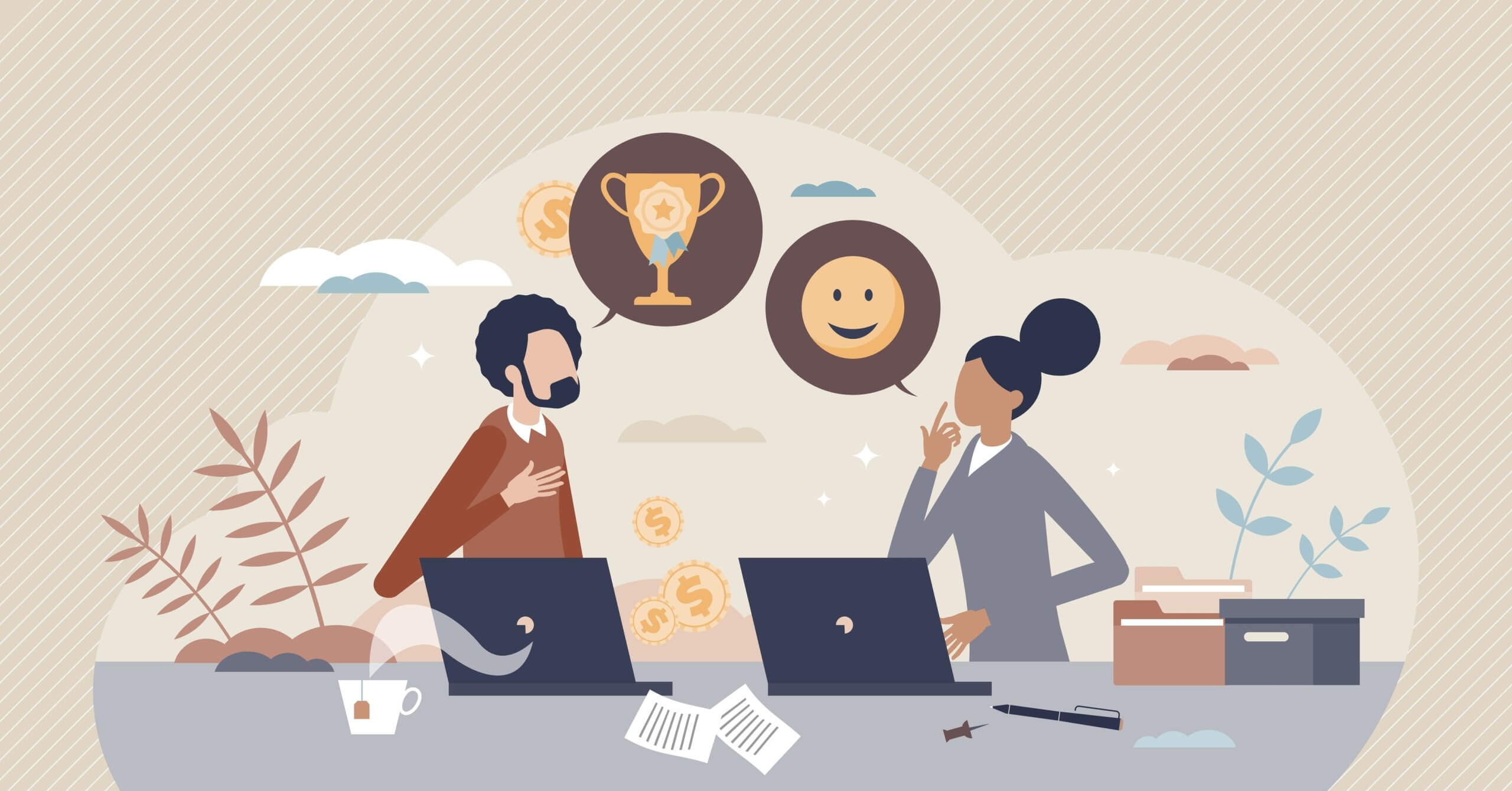 You should include as much information as possible about your brand.  Explain what you intend to achieve with your Instagram promotion. Make it clear how the influencer will profit from the campaign, other than simply receiving a payment.
Measure the Progress
Depending on your company objectives, there are many approaches to assess influencer marketing. Remember that results may take some time to manifest depending on the campaign. A post on Instagram, for example, may circulate in feeds for up to a week, while a  blog post might generate traffic for months.
KPIs that were established at the outset of a campaign should be used to evaluate long-term performance. Was the influencer's campaign more successful than others of its kind? Were you able to achieve your goals as a consequence of their efforts?
It's critical to keep in mind that every influencer is unique. Each one has a distinct point of view, way of presenting a product, on-page content, target audience, and style. 
Finding out how each influencer can benefit your business and exploring various ideas can lead to the most successful campaigns. If you plan your campaigns around key performance indicators (KPIs), you'll increase the likelihood that each one will be a success for your company.
What's Next?
So far we've covered what's influencer marketing, how it works, what makes a social media personality an influencer, what type of influencers there are, and what they can do for your brand goals. We've investigated why influencer marketing is important and how to build a strategy that works for you, as well as how to measure your success.
In our next blog post on influencer marketing, we'll take a deep dive into some of the best influencer marketing tools you can use, how influencer marketing is different for the different social media platforms and what return on investment should you expect from each. We'll also take a look beyond the current state of influencer marketing and see what the future holds for this marketing tool.
Stay tuned!
In the meantime, if you need help leveraging successful influencer marketing strategies and showcasing your products and services. Try us for a free consultation