With no end in sight to the global pandemic and economies taking a massive hit, many wonder if humanity is faced with a historic rupture of a scale reminiscent of the 1970s economic catastrophe. A decade that had the worst press, the 1970s saw persistently high unemployment levels and inflation, two oil price shocks, a significant decline in commodity prices, deficits, and weak economic growth. Is that what is happening now or is it a crisis like no other?
Some say social media has been a game-changer. With every experience and emotion shared, coronavirus is not something happening someplace else – it is happening here and now and unfolding just outside your doorstep. And it is the emotional intensity of this shared experience that makes the global crisis look more like a war against an invisible enemy than a recession.
Political leaders also have their share in presenting the pandemic as a war, shaping isolation and social distancing as patriotism, and asking constituencies to change their everyday lives and behavior. Which many did. 
Fashion Industry Takes a Hit During the Covid-19
This shift in behavior has a profound impact on all aspects of society and on all economic sectors and their ability to recover. As evident from data in The State of Fashion 2021 Industry Report, the apparel industry is no exception in reporting record-low profits and a forecasted decline by about 90 percent in 2020.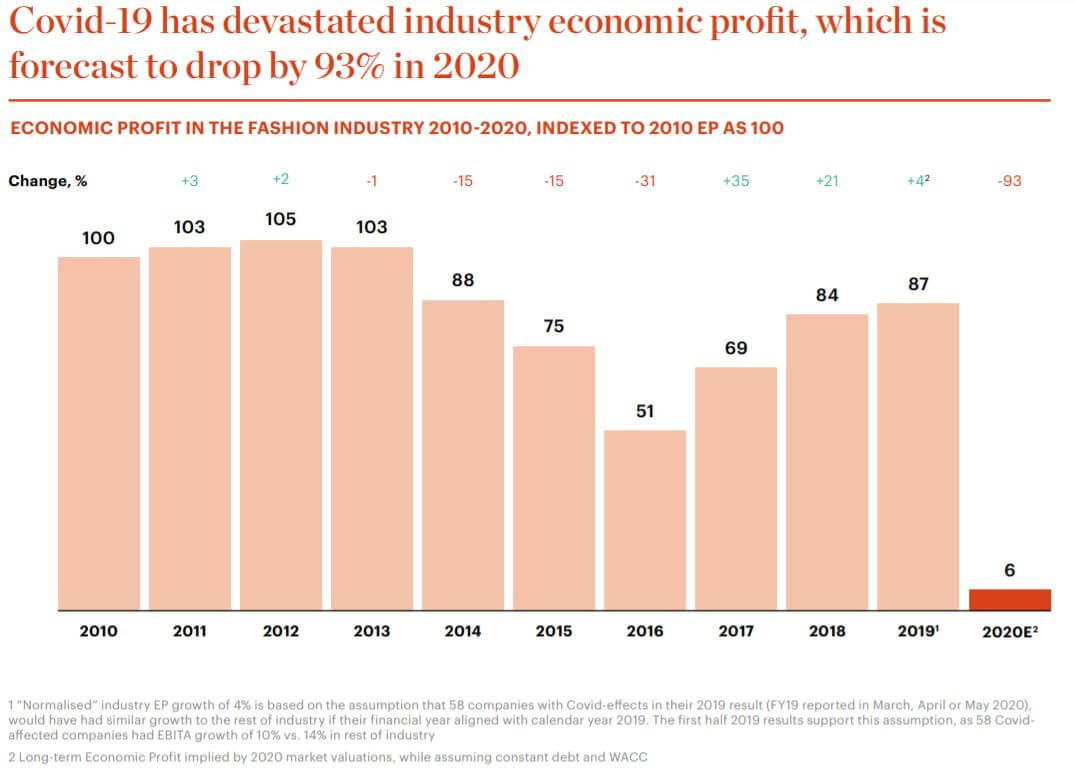 CREDITS: MCKINSEY GLOBAL FASHION INDEX (MGFI)
The report examines two scenarios – Earlier and Later Recovery. Under the first one, sales will dwindle by 0 – 5 percent following a decline in transmission rates across geographies. This will allow economies to recover at a relatively fast pace. Under the second scenario, the surge in coronavirus cases would continue despite restrictions on social life and movement, leading to a 10 – 15 percent sales decline in 2021. For the fashion industry this means that sales will return to pre-pandemic levels in Q4 2023. 
As countries roll out mass vaccinations in an effort to end the global pandemic, some of the themes that emerge for 2021 are decreased demand, collaboration between brands, increase in digital engagement, and close industry – supplier partnerships. 
1. Decreased Demand for Fashion
Diminished consumer spending, rising unemployment levels, and a widening income divide call on fashion businesses to adopt on-demand models that allow them to reduce waste and optimize manufacturing processes. Also known as made-to-order, this is an innovative model whereby brands send quantities to production facilities only after orders have been placed. This allows fashion businesses to reduce inventory and lower operating costs, thus keeping prices low for customers. Here there is no need for warehousing and no inventory, with brands only ordering products that are in high-demand.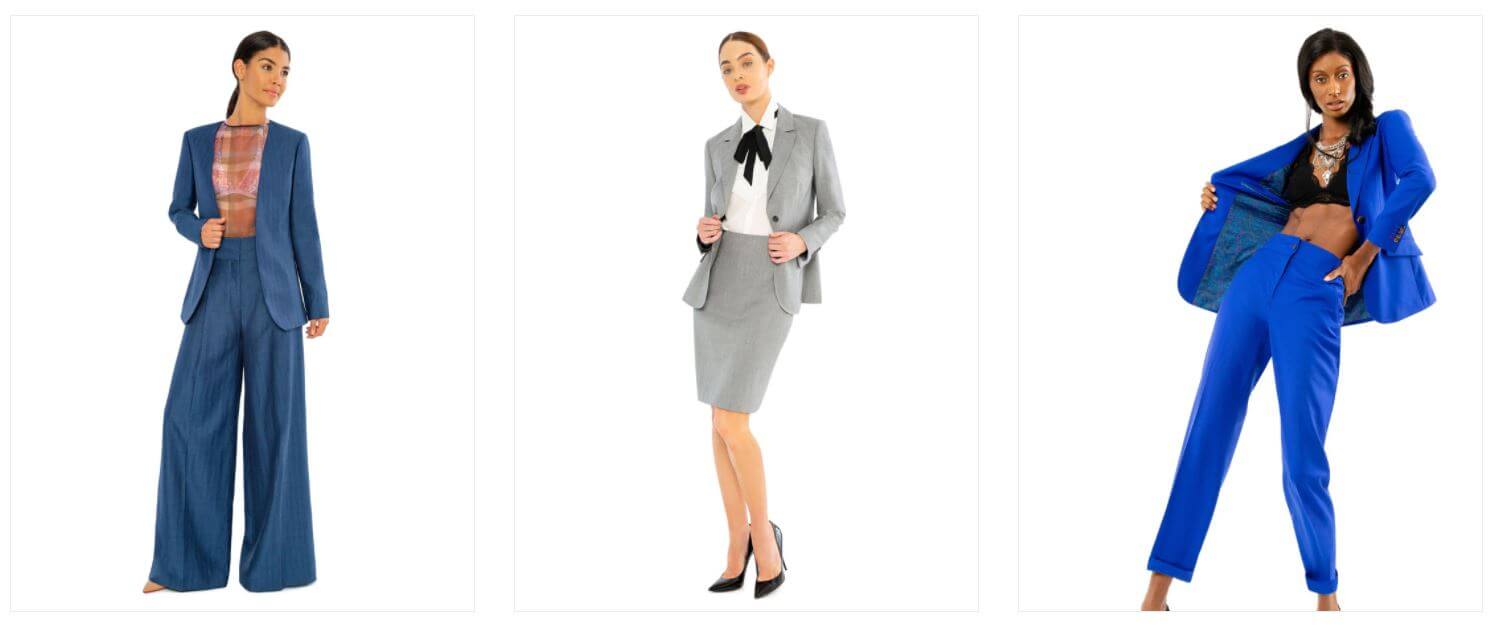 CREDITS: MADE-TO-ORDER FASHION BRAND SUITKITS OFFERS THEIR SITE VISITORS TO SELECT A SUIT BY TEMPLATE, CUSTOMIZE IT BY OPTING FOR SPECIFIC FABRICS, BUTTONS AND LININGS AND FINALIZE THE ORDER BY MEETING A TAILOR WHO IS TAKING THE EXACT MEASUREMENTS OF THE CLIENT
On-demand manufacturing is more cost-effective when production facilities are found close to the customer's location. The fact is that long-range supply chains are more risky, less flexible, and more vulnerable to disruption, especially in times of a global pandemic, with plant closures and factories operating at a reduced capacity.  
The rationale behind moving a business overseas is to expand in a market where the regulatory framework and market conditions facilitate cost reduction and favor business growth. But it seems that this may no longer be the case. Rapid economic growth in developing countries is closing the gap between emergent nations and advanced economies. The BCG Global Manufacturing Cost-Competitiveness Index shows that outsourcing to countries like Russia, Poland, China, and Brazil is no longer resulting in cost-cutting, mainly due to currency conversions, energy prices, and productivity. The U.S. and Mexico, on the other hand, have seen their competitiveness increase. 
2. Shift to Digital 
With store closures and disruptions to global supply chains, the fashion industry has been hard hit by the global pandemic and resulting economic uncertainty. To respond to competitive pressures and increase sales volumes, fashion brands are increasingly turning to digital channels and bolstering their social media presence. This is largely because a growing number of consumers are shopping online, as the 2020 RAND American Life Panel survey suggests. Online shoppers increased from 35 to 45 percent by mid-2020, with 45 percent of survey participants spending more on digital purchases. 
It is not surprising that in 2020 alone, a number of major brands joined TikTok, including Gucci, YSL, Stella McCartney, Dior, and Balenciaga. Live streams also gained in popularity, with more brands using Instagram Live to organize virtual events.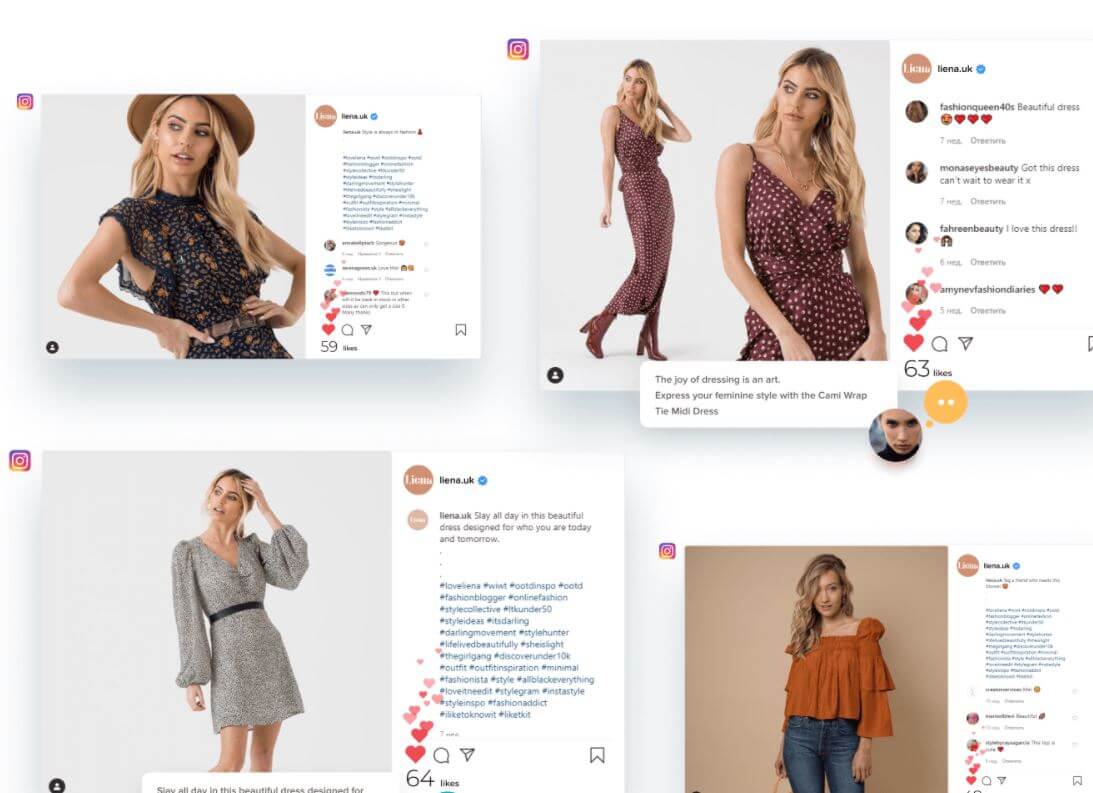 LIENA.UK ARE A SOCIALFIX' CLIENT,  LEARN HOW WE HELP THEM WITH THEIR DIGITAL MARKETING STRATEGY 
3. Embrace Technological Innovation
More and more companies now focus on trends in the digitization landscape, from AI merchandizing to virtual reality and immersive selling.
Today, 3D software and game engines offer virtually endless possibilities besides creating virtual store replicas. Nike's new outlet in SoHo's shopping strip, spanning an area of 55,000 square feet is a point in question. From product customization to an in-store court for doing drills and shooting hoops, their virtual flagship stores offer a truly immersive experience.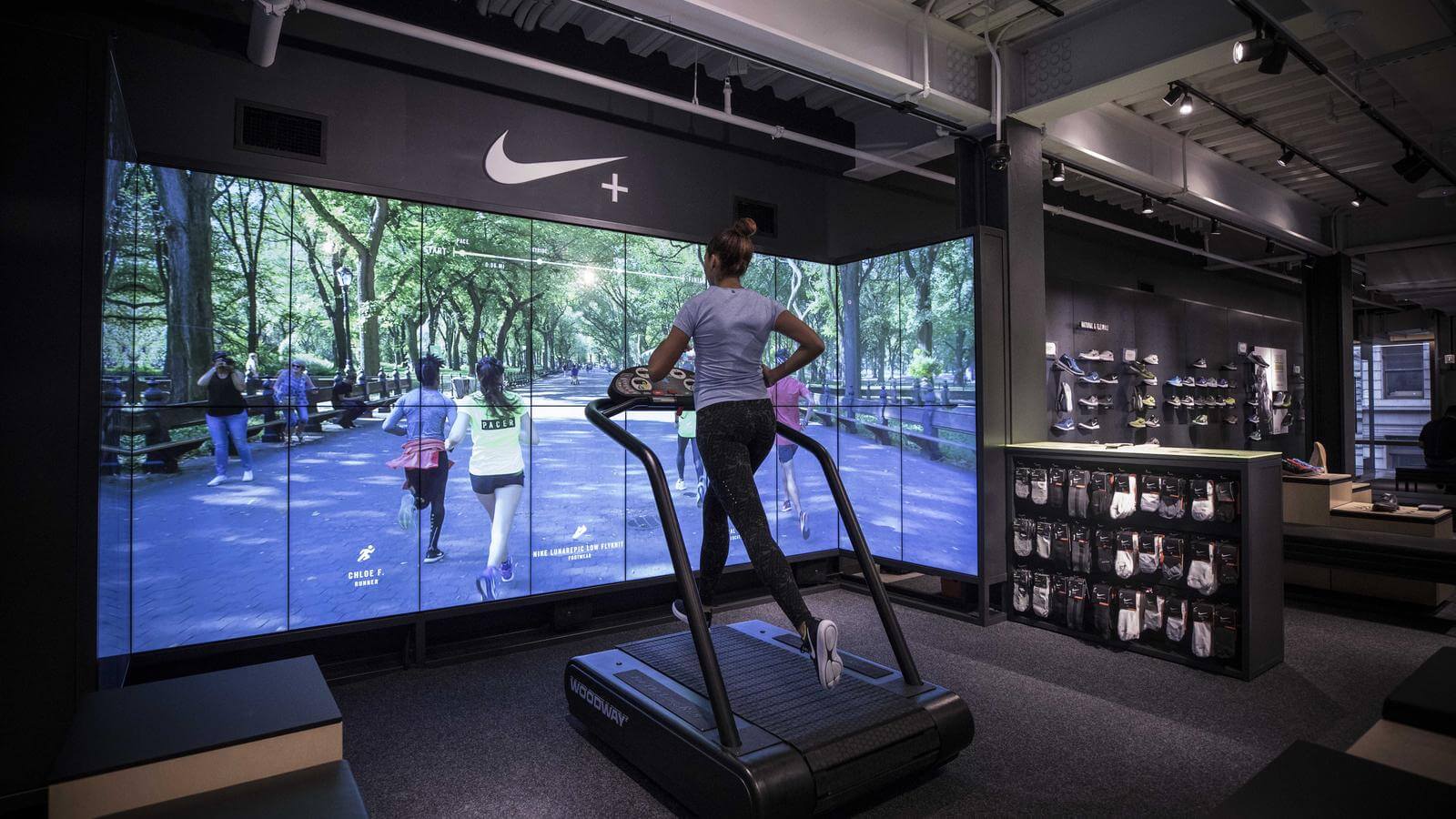 CREDITS: RUNNING TRIAL ZONE WHERE CUSTOMERS CAN TEST OUT SHOES ON A TREADMILL @NIKE.COM.
And there are companies to take fashion shopping one step further. Fortnite, a video game played by 350 million people around the world, is selling virtual accessories, shoes, and clothing for online characters. The Shanghai Fashion Week, the first virtual event of this kind, showcased both computer-generated graphics and real models. With technological innovation and consumers shifting to digital, such shows could become standard, with models wearing virtual or real clothing.
4. Collaboration between Brands 
A lot has been written about shifting consumer behaviors and spending patterns without elaborating much on what this means for collaboration between fashion brands.
Indeed, collectivism has been shown to aid efforts to contain the spread of the pandemic, as research from the University of Kent reveals. Adherence to social norms is crucial in times of a global crisis, and a sense of common purpose makes it easier for people to make personal sacrifices. While developed countries are far from becoming collectivist societies, many of us have started shopping for senior community members and vulnerable and sick neighbors.
Influencers, fitness experts, and artists have been showcasing free events to entertain everyone stuck at home. Thousands of last year medicine students and retired physicians have joined the front line. The pandemic is showing us that a collective crisis requires collaboration – prioritizing the goals and needs of the group over our needs as individuals. 
It is not only societies that embrace the need for collective action and collaboration, brands also do. One example of cross-border collaboration that is worth mentioning is between California-based E.l.f. Cosmetics and Mobile Marketer. They remixed Eyes. Lips. Face, a popular song by iLL Wayno which was first shared on TikTok in autumn 2019. The remix garnered over 4.7 billion views. 
CREDITS: E.L.F . COSMETICS SONG REMIX ON TIKTOK
Collaboration marketing offers definite advantages, and successful initiatives such as Moccona & Peter Alexander, Chandon & Seafolly, and GoPro & Redbull prove this. The 2017 American Express Business Collaboration Index shows that medium-sized enterprises which invest in collaboration campaigns generate returns 1.4 times the initial investment. A market analysis by Adnews suggests that collaboration can be up to 30 times more cost-effective than online marketing as brands use more communication channels to engage audiences. 
5. Travel Retail 
The travel and tourism industry suffered a major blow in 2020 due to restrictions on movement and a significant decline in passenger travel. To stay afloat, businesses are experimenting and attempting new things, like offering flights to nowhere, staycation packages, and takeout menus. Staycations are rising in popularity because of the risks that mass transit and air travel pose. A survey commissioned by N26 and conducted by Sapio shows that 58 percent of respondents had taken or were planning to take a staycation in 2020. 
With international tourism brought to a halt, travel retail is likely to remain a grim sector for the fashion industry. What brands can do is focus on local customers and markets. This will allow them to adapt to a world entering a phase of de-globalization or at least to some extent. As international tourism is not expected to rebound in the upcoming months, most opportunities for fashion brands will be regional. 
When the global pandemic subsides and tourism returns, brands will need to rethink their marketing strategies to keep local customers happy. For locals tourist queues at points of sale and visitor crowds at major attractions are turning them into no-go zones.
Luckily there are ways to go around this as the strategy that Nike adopted shows. Nike Live stores are designed with local customers in mind, with curb services allowing members to contact staff in advance. Their mobile app enables customers to access new website features, check product availability in-store and online, scan barcodes, and reserve products. There is also an option to make an appointment and enjoy personalized service in the Dynamic Fit Zone. Featuring an area for alterations, fitting room, and lounge, the Zone is specifically designed to cater to local members and make them feel comfortable and valued.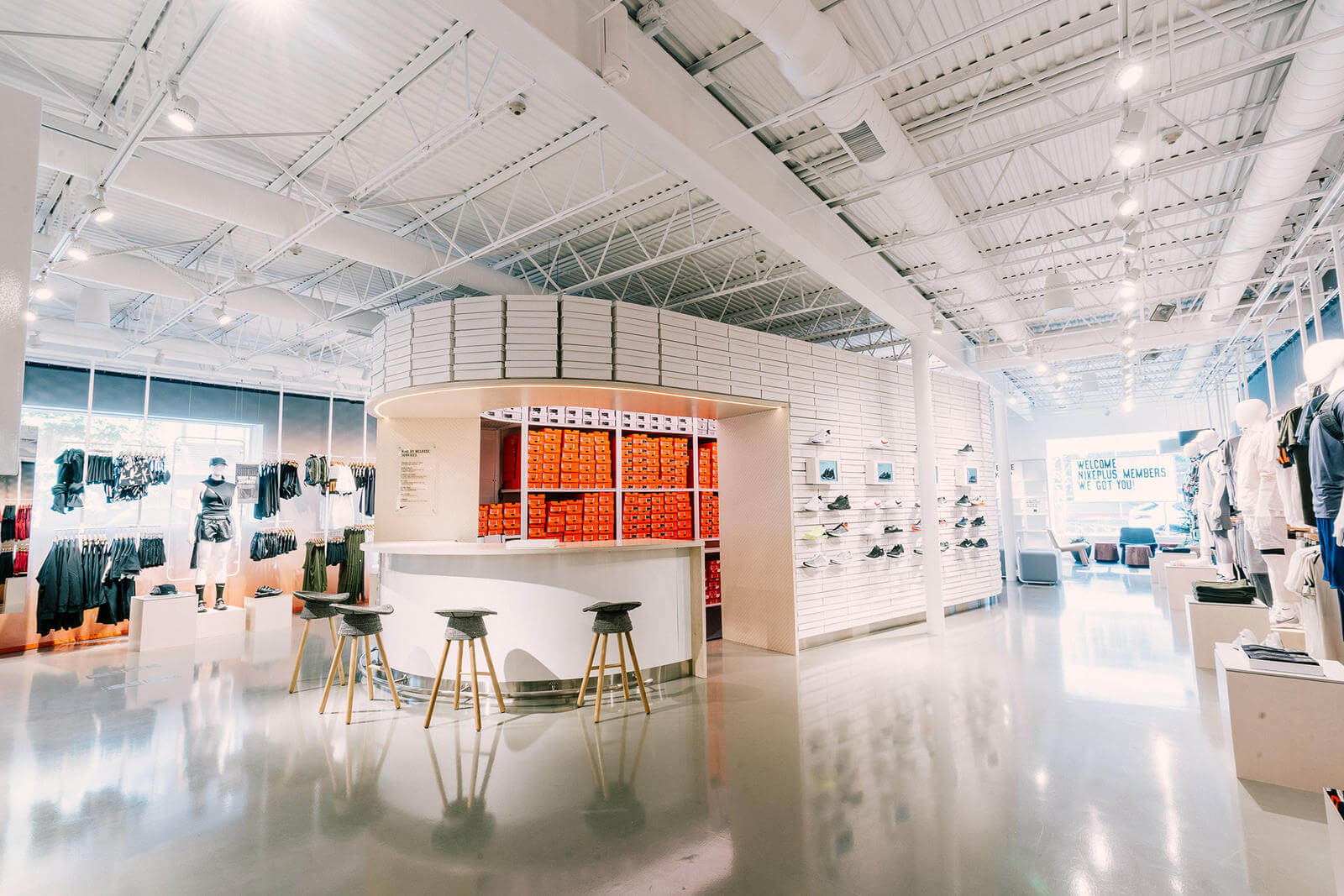 CREDITS: NIKE'S FIRST LIVE STORE IN MELROSE
6. Investing in a Distressed Environment 
The ongoing pandemic has caused a significant economic turbulence, with many medium and small-sized businesses struggling to stay afloat. Both companies with a positive cash flow and those hard hit by the crisis need capital, whether to expand or survive the storm. But while SMEs are drowning in expenses, the global pandemic offers excellent opportunities to private debt managers, venture capitalists, and private equity firms. According to the State of Fashion 2021 report, robust businesses will concentrate on category and geographic expansion. For some the choice of acquisition targets will be based on factors such as skill, supply chain functionalities, payments, and technology. 
7. Sustainable Fashion
A growing trend in recent years, sustainable fashion is about fair working conditions, ethical practices, supply chain efficiency, waste minimization, and improved transparency. What makes fashion an environmentally damaging industry is the fact that large quantities of toxic chemicals, nonrenewable resources, and energy go into producing clothing. Overconsumption clearly plays a role. According to Elizabeth L. Cline, author of Overdressed: The Shockingly High Cost of Cheap Fashion, the average consumer only wears clothes 7 times before tossing them. What she suggests is that learning how to sew our own clothes will make us more responsible consumers. For companies, this means adopting strategies and practices that support environmental sustainability, including use of alternative materials, upcycling, minimal impact business practices, and responsible renewable energy use. 
The main problems that the fashion industry is faced with are textile and water waste and ethical violations such as gender discrimination, child labor, extremely low wages, unsafe work environment, and forced overtime. Ethical violations span multiple sectors, including sales, manufacturing, and raw material production. A study published in BMC Public Health, for example, shows that 61 percent of Pakistani cotton pickers report adverse health effects due to exposure to plasticizers and pesticides, including sleeplessness, eye irritation, fever/flu, and headache.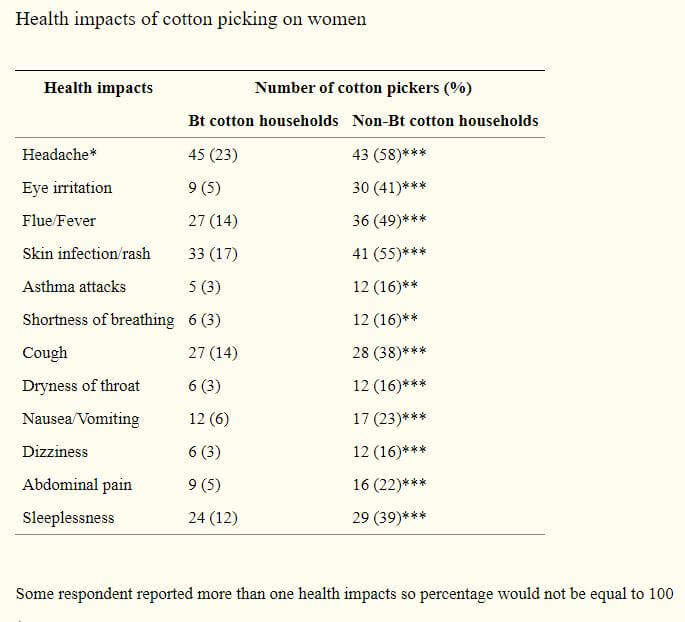 CREDITS: HEALTH IMPACTS OF COTTON PICKING ON WOMEN BY BMC Public Health. 2016
Going forward, fashion brands will need to shift focus to green shipping, compostable packaging materials, hand-making, and made-to-order to reduce deadstock. 
8. Supply Chain Complexity
 The manufacturing process is quite complex and involves multiple steps, from raw material sourcing to shipping to retailers across the globe. There are a number of stages in between, including:
Processing raw materials
Producing fabric from fiber
Prepping and dying
Design
Manufacturing
Shipping finished products to wholesalers 
A study published in Mathematical Problems in Engineering shows that the average time it takes to complete all steps and ship to retailers is 66 weeks. Supply chain complexity is often the culprit for inadequate coordination between retailers, producers, and suppliers. There are different ways to go about this and mitigate the impact of complexity. Adopting digitized automation processes is one solution to enhance product tracking, increase transportation performance, improve forecast accuracy, etc. 
Decentralization is another solution. Instead of using a centralized distribution system that can be quite complex and vulnerable to disruption, it is more practical for brands to use regional distribution centres based on the geographical location of wholesalers. 
9. Consumer Choices
With billions of people confined to their homes and many struggling to make ends meet, the sharp decline in occasion wear demand is only to be expected. The State of Fashion 2021 survey reveals that in the view of brand executives, demand for formalwear would only recover to pre-pandemic levels by the end of 2021, that being an optimistic scenario. The health and wellness category has seen an increase in demand, and this trend will continue going forward.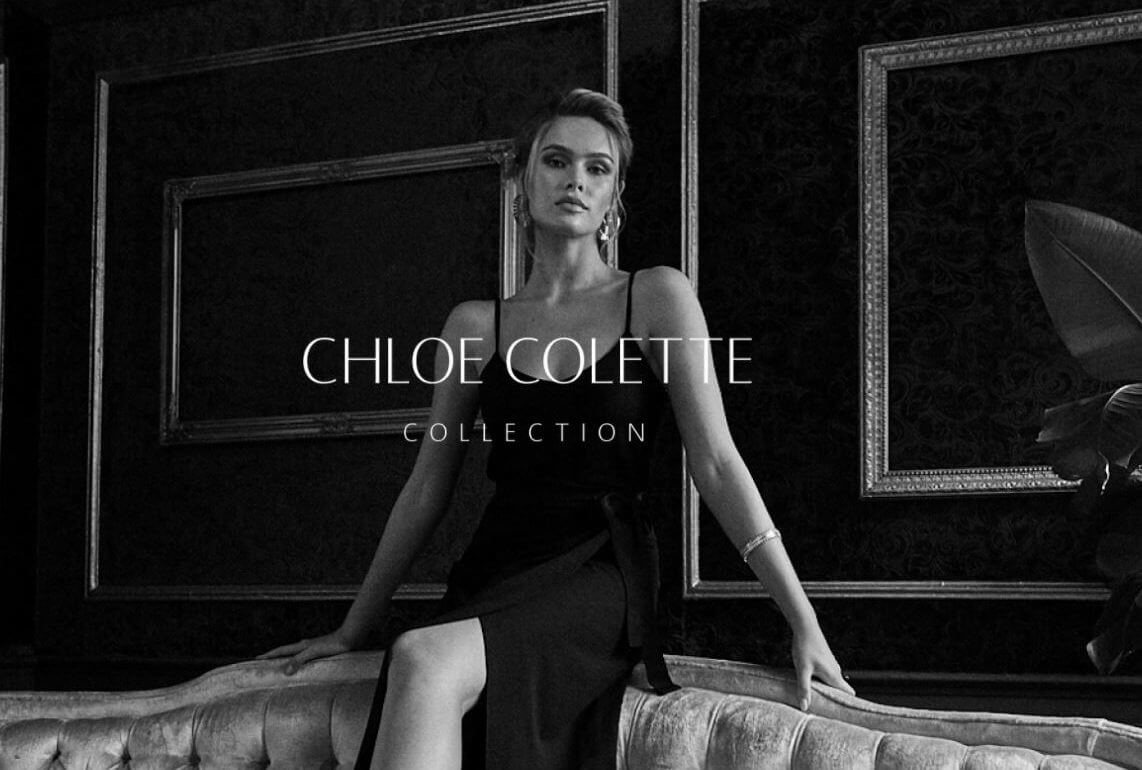 CHLOE COLETTE ARE A SOCIALFIX' CLIENT,  LEARN HOW WE HELP THEM WITH THEIR DIGITAL MARKETING STRATEGY 
10. Focus on Inclusivity
The BLM movement brought inclusivity into the spotlight, making consumers more aware of social exclusion and discrimination and forcing brands to rethink their customer experience and hiring practices. Until now the main focus was on the need for more models of color rather than on getting more black executives, stylists, and editors. A report by Fashion Spot shows that models of color made up 46.8 percent during the 2020 New York Fashion Week, up from 45.8 percent in 2019 and 20.9 percent in 2015. At the same time, only 10 percent of designers during the 2018 Fashion Week were black.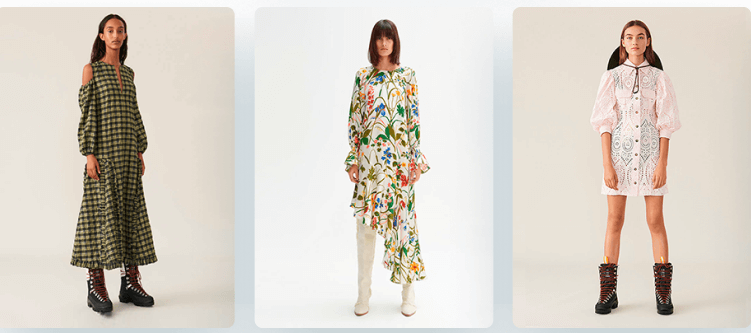 ONE PLUS SOME ARE A SOCIALFIX' CLIENT,  LEARN HOW WE HELP THEM WITH THEIR DIGITAL MARKETING STRATEGY 
Taking the lead for inclusion, in 2020 Vogue showcased Lupita Nyong'o, Beyoncé, Rihanna, and Serena Williams as cover stars. More should follow suit. Brands need to embrace racial inclusivity as part of their communication strategy if they are to serve diverse audiences. 
Going Forward
Facing volatile conditions in 2022, fashion brands will need to adopt new approaches and strategies such as seizing local opportunities, building brand partnerships, and using mobile apps, digital marketing, and social media to enhance customer experience. Brands that embrace the values of sustainability, equality, inclusivity, and compassion for the wellbeing, safety, and health of workers will emerge as winners from the crisis. 
A significant decline in consumer spending and continued shutdowns have resulted in huge overstock, with textile, footwear, and apparel companies facing financial difficulties and under growing pressure. Companies have been forced to implement multiple measures to stay afloat, including layoffs, lowering costs, and preserving cash. All these are short-term solutions to survive the global pandemic. What brands can do is look at the crisis as an opportunity to build resilience and preserve continuity. Now is a good time to reach out to industry partners and build new partnerships to improve business outcomes, create better user experiences, and expand services. Sharing know-how and merging skill and talent also enable businesses to address challenges more effectively. 
Brands will also need to focus on values that consumers prioritize, including ethical supply chains, fair working conditions, and environmental sustainability. More and more companies demonstrate social responsibility by paying workers at a living wage and optimizing supply chains and production sites to minimize waste and energy consumption. Brands can help societies make a transition to a more sustainable world of shared values. After all, loss of biodiversity and climate change drive pandemic risk and if efforts at sustainable development fail, the emergence of new epidemic diseases is only a matter of time, leaving societies and economies on the brink of a crisis, chaos, and near collapse.