How to Build a Successful Social Media Marketing Strategy Step by Step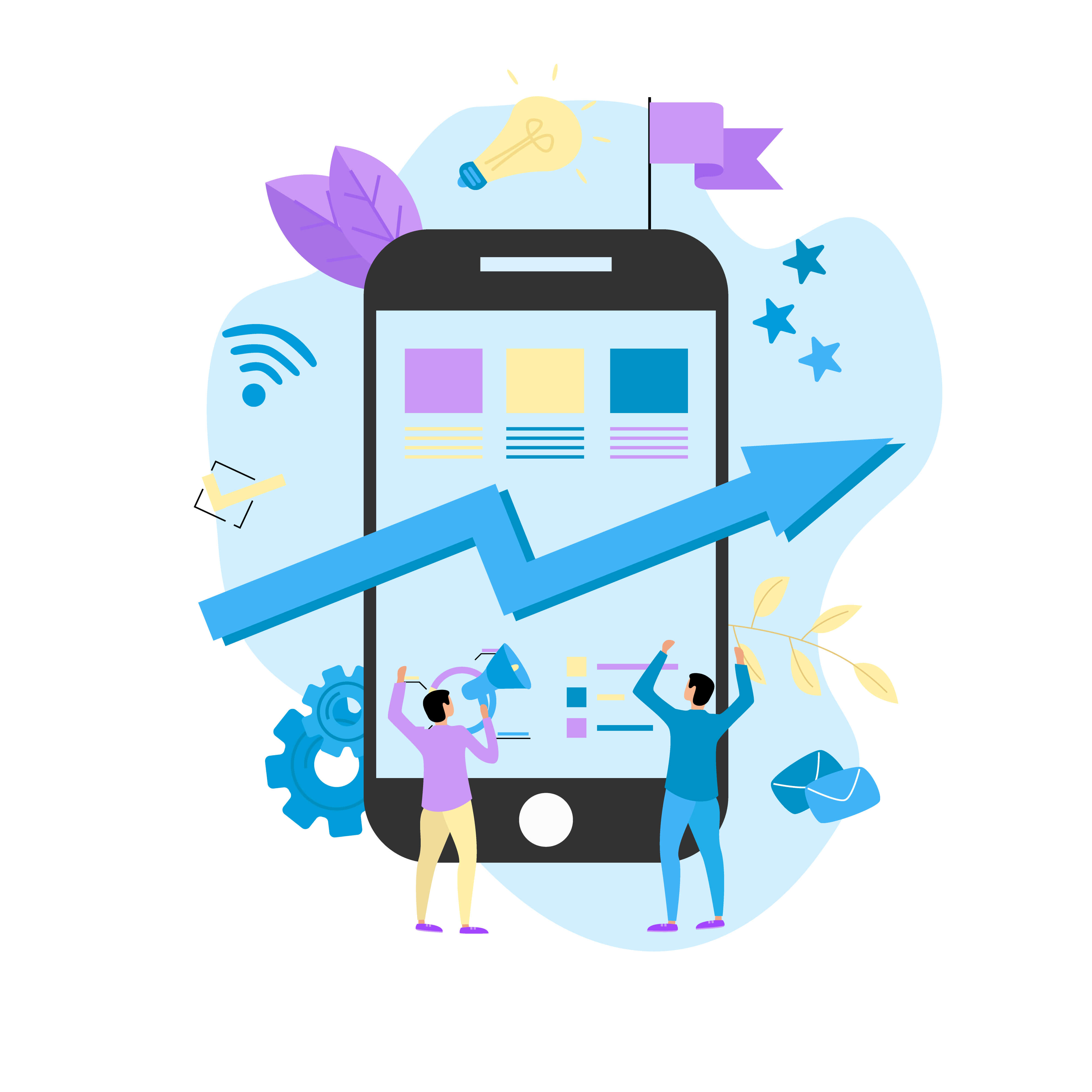 PART ONE
The impact of social media on how consumers behave is tremendous in recent years. Social media platforms transformed from a place to share and socialize with your friends to a place for growing your business, meeting new customers or business partners, and increasing your sales. 
Thus more and more small companies are using these social networks to fulfill their marketing objectives. By simply taking advantage of the benefits these networks have to offer, they manage to increase sales and web traffic, generate leads, etc. Among them is the impressive amount of people using social media daily, the variety of ways to reach them (ads, posts, stories), and of course the available tools to analyze your performance and get to know your audience and its needs. 
We have created this guide to help you in building your social media marketing strategy on the platform/s of your choice. It will help you achieve your goals. Whether that's to attract new customers, engage with the ones you already have, or simply increase your sales. Follow this step-by-step guide to get better insights into how a social media marketing strategy looks and works, what mistakes to avoid and how to make it as successful as possible. 
Benefits of Social Media for Small Businesses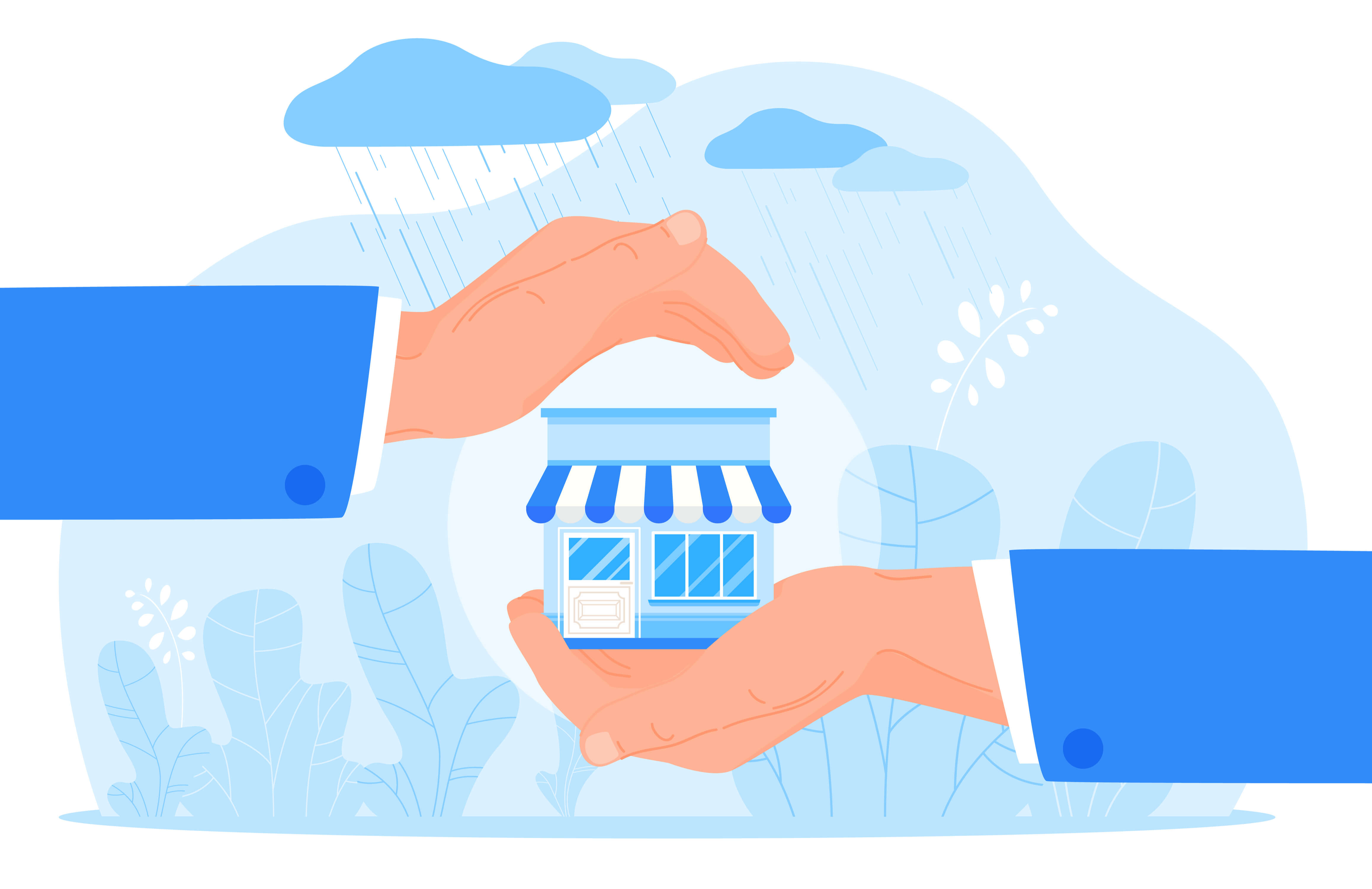 Every owner of a small business is aware that competition is fierce nowadays and in the online world. It's even more difficult to be noticed and chosen by customers since the big names are predominant. Social media has the power to increase your brand awareness, community engagement and to generate new leads so that your business can grow. There are many ways in which you could use social media platforms in your favor.  We have gathered the main ones: 
Social Media Helps Increase Your Brand Awareness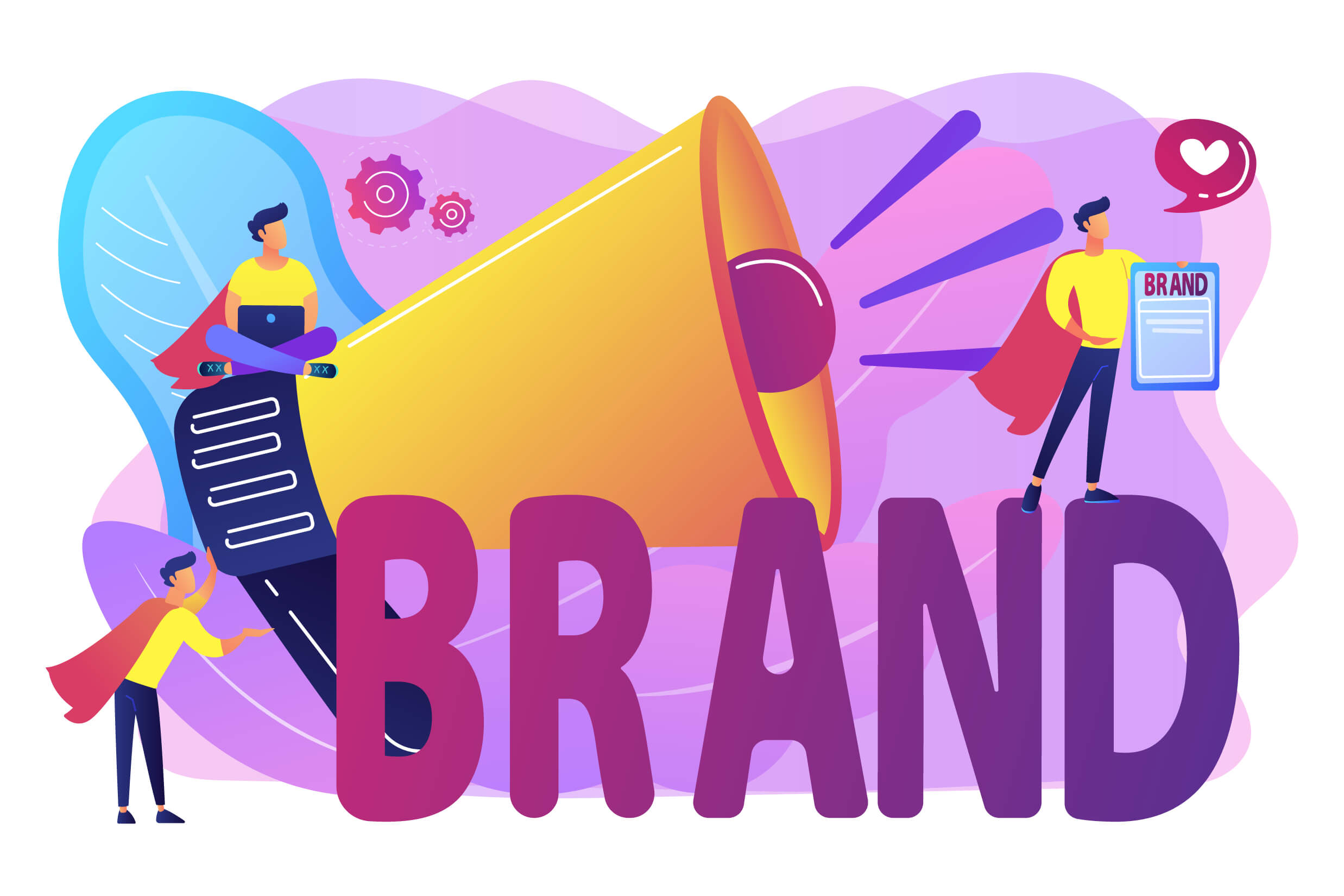 One of the greatest benefits of social media is that it can help your brand become recognizable. Which in return increases your chances of being chosen by your target audience. Whether you are producing informative and engaging content, relying on clients' referrals, or collaborating with influencers, social media is focusing the audience's attention on you. 
Bear in mind that there are almost 3 billion active users on Facebook and 1 billion on Instagram daily.  This gives you the perfect opportunity to reach both your existing and future customers. It is highly unlikely to reach that many people through email, phone calls, or chat. So if you still don't have an online presence on social media, now it's the time to do it.  
We have more good news: registering on those social networks is free of charge. You don't have to invest additional financial resources into joining in. Throughout the guide, we will give you some more useful tips on how to generate leads and engage customers without breaking the bank. 
Social Media Can Validate Your Business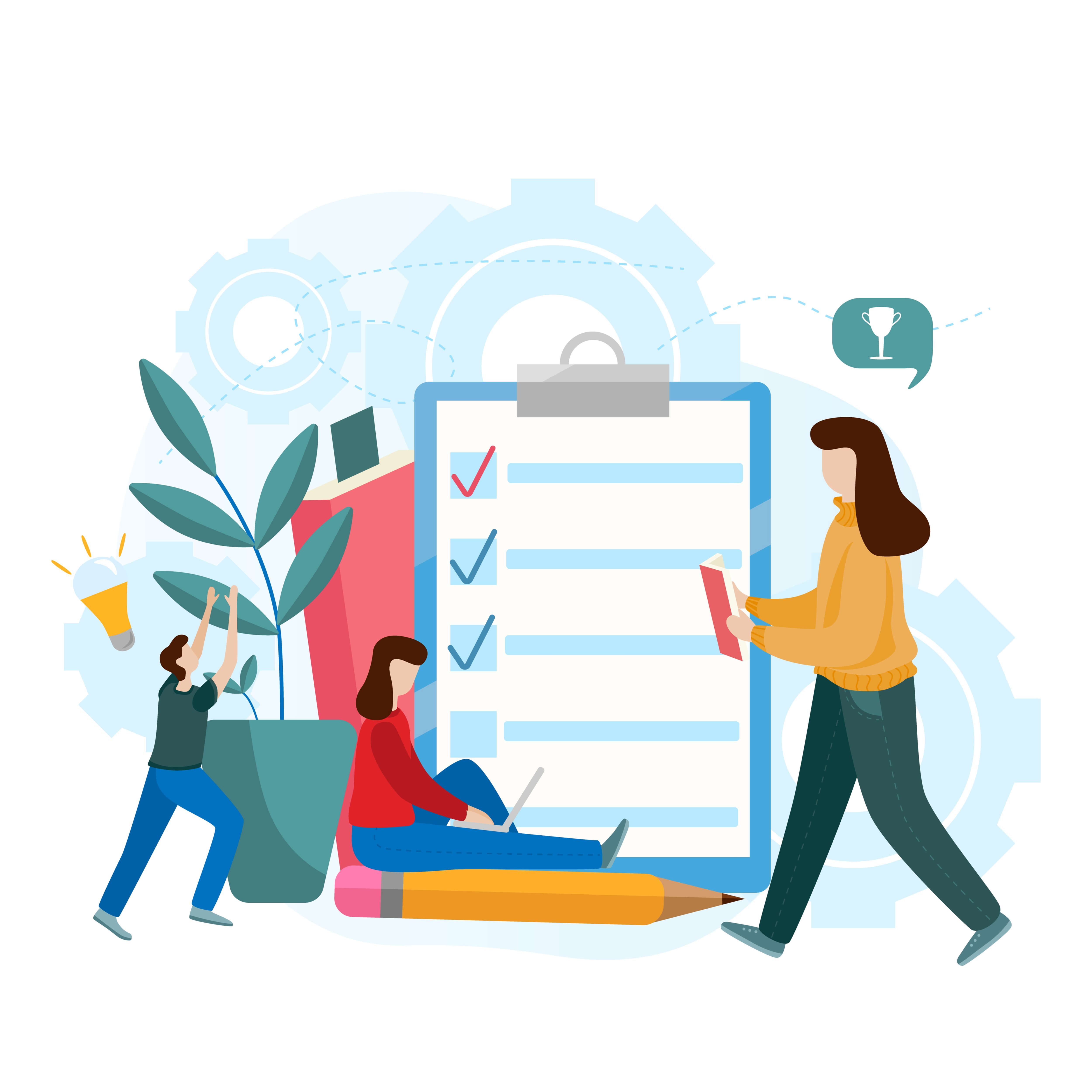 It's an unwritten rule that if your business doesn't exist online, it probably doesn't exist at all. Having social media profiles means that people can find you faster, and easier. What is more important – they can research the feedback other clients have left for you. Avoid the mistake of deleting negative reviews as the more authentic your brand seems the more trustworthy you are in the eyes of your future buyers.  
Your activity on social media is another criteria for how your business is performing. For instance, if you haven't been active in a few months or even years, it will negatively affect your audience. They will wonder what are the reasons for your silence. Is it the lack of business development, marketing team, funds, or something else?
In any case, being too quiet or too loud (meaning you are oversharing) is going to decrease the interest in your brand. Even before people have tried your products or services. And that is the last thing your small business needs especially when trying to scale and compete online. 
Social Media Increases Website Traffic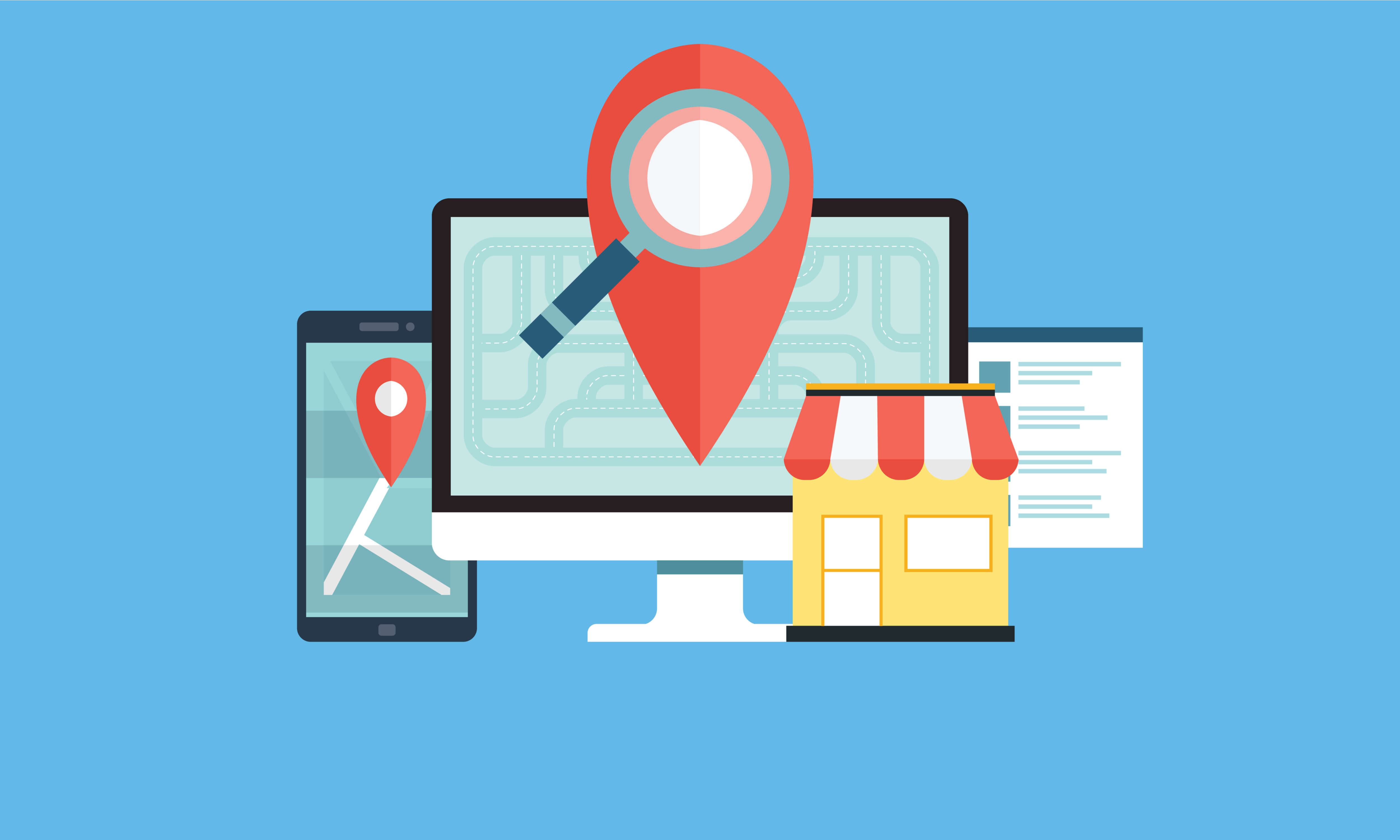 Another great advantage of social media is that you can use it as a way to redirect your followers to your website. The very first thing you should do is to add your website and brand info to your social media profile/s. Many small businesses forget to do it and thus people have a hard time finding the website or visiting it. Adding your logo is just as important. Try to incorporate it into the images you share online. This way your customers easily recognize your brand and your website. 
Here are some more examples of how social media can generate traffic to your business' website:
Share useful, interesting, or important content from your website with your followers. Be consistent especially if you are sharing blog posts; 
Share teasers with links to your website about promotions, sales, or news – make your customers want to find out more; 
Conduct giveaways related to the content on your website (i.e. Ask questions about your products/services features and direct the participants to find answers on your site); 
Social Media's Lead Generation Happens at Minimum Costs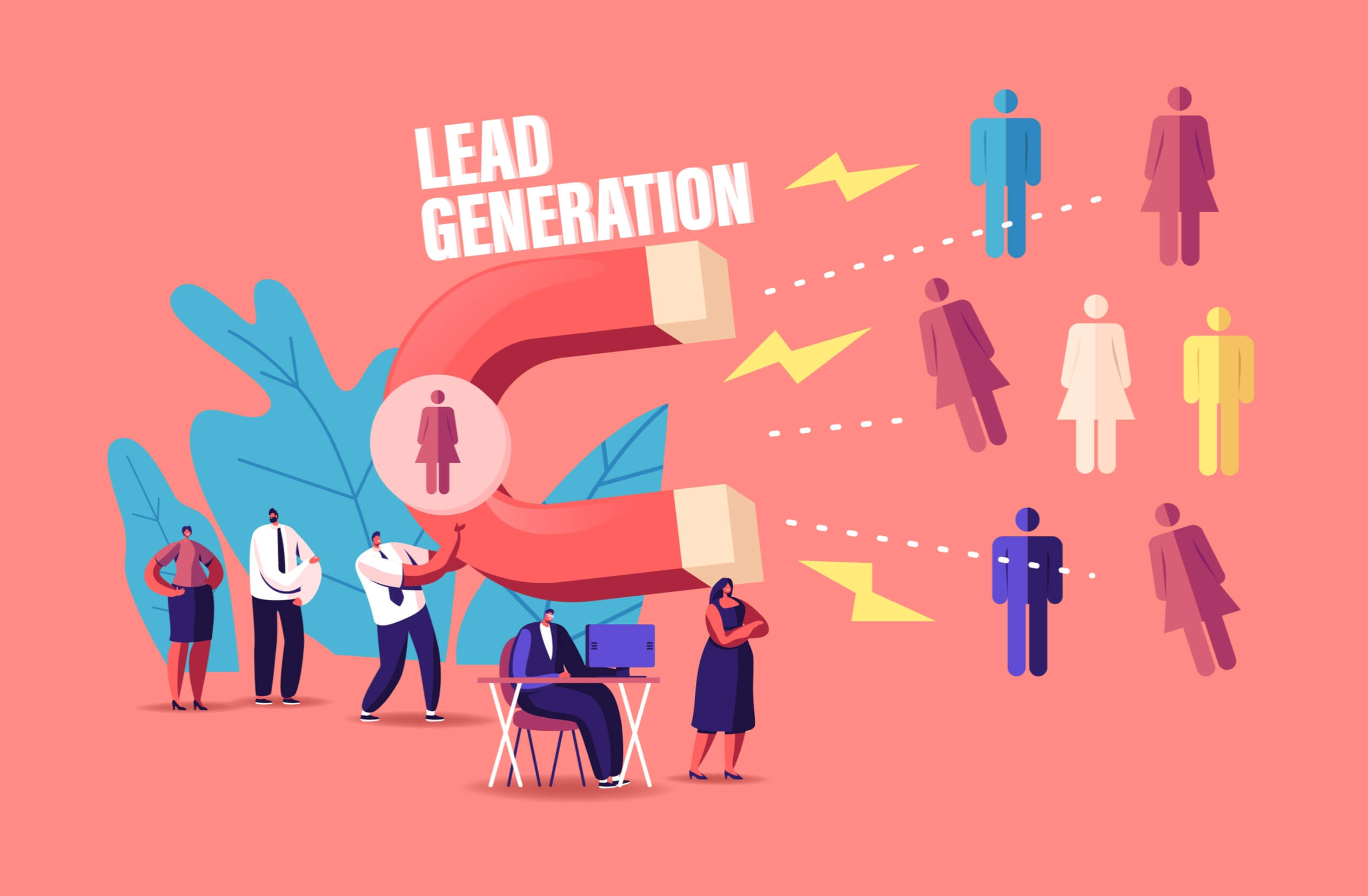 As already mentioned, there are billions of people using social media every day. They provide so much data while browsing through their likes, shares, comments, groups, and so on. All this data is there for you. Make the most of it by targeting your potential clients and turning them into loyal customers. 
Probably the most used social platform for lead generation is Facebook. That's because of the high number of users daily. It's followed by LinkedIn and Instagram. But which network to choose depends on your demographics, target audience, and marketing goals. More on that, later. 
If you are aiming at generating leads organically, you should follow some simple rules: optimize your profile by providing all the necessary information for your future clients to reach you (website, email, phone, and so on); add CTA (call to action) buttons like subscriptions or reservation (i.e. "Book"); create tempting content provoking your leads to click on including shoppable stories/posts and Swipe up stories. 
Once you are done with this part you can continue with the paid lead generation campaigns. And here comes the best part about social media – the cost per lead is among the lowest in comparison to other traditional ways to generate leads. Facebook and Instagram offer amazing tools to help you promote your post and stories and then analyze your results and change your strategy if needed. 
Social Media Boosts Content Marketing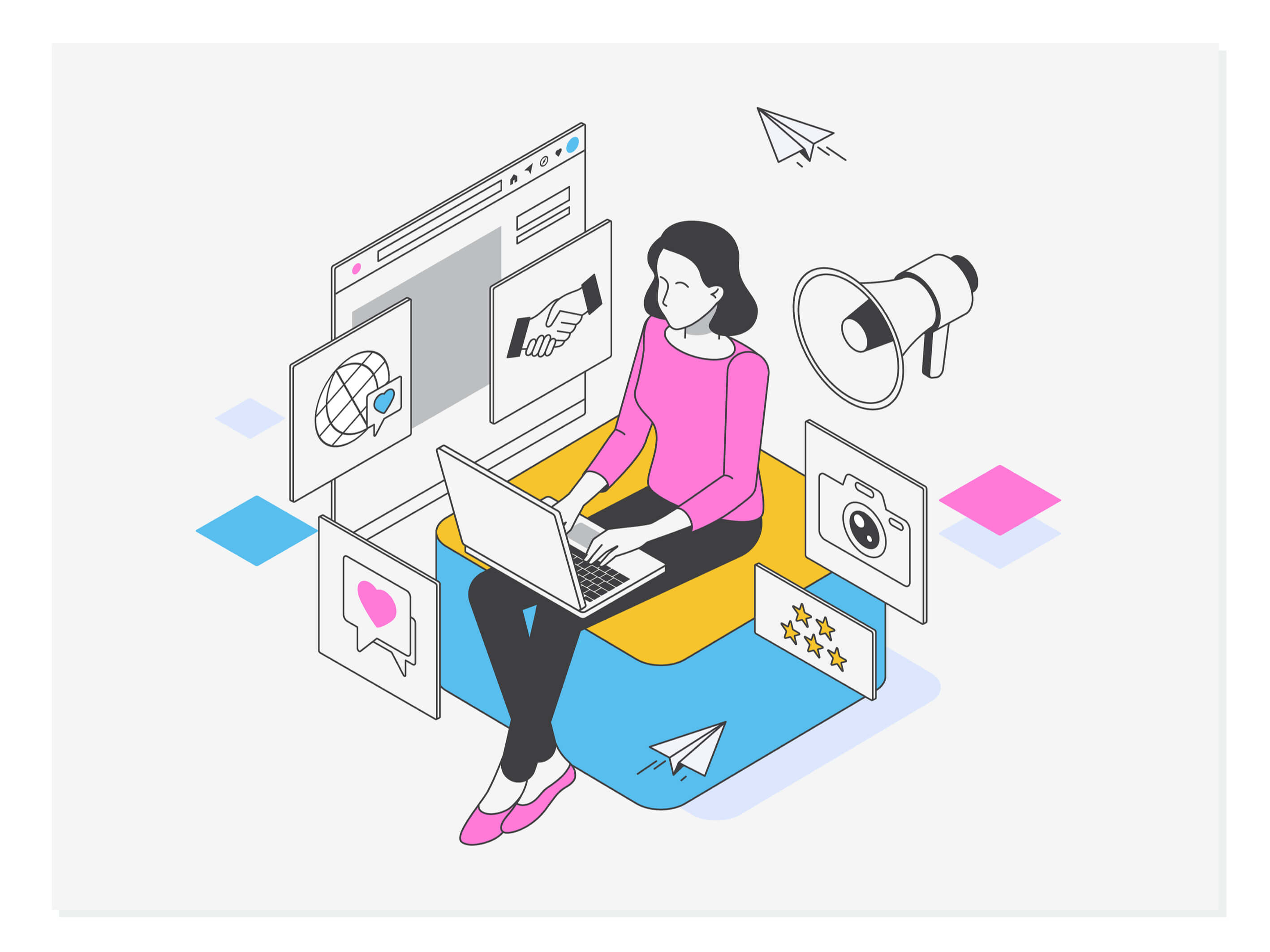 Social media platforms are overflowing with information nowadays but the good news is that information can take a lot of forms. You will find plenty of posts, images, stories, videos, and many more shared by other brands. 
As a small business you are already finding it difficult to compete online so being able to engage with your audience via text, images, and video means having more chances to capture their attention and provoke them to buy your product/service. You can also adjust the length of your content according to the goal it has to serve: from short teasers about promotions to long "how-to" educational videos. 
Social media is allowing you to transform your brand's message and ideas into the content your audience is interested in. And what is even better is that you can play around with your content – share your YouTube video on your Facebook wall or let your Instagram followers see your latest Twitter post. Soaking in this freedom and carefully crafting your social media content strategy is key to outperforming your competitors. 
Social Media Brings About an Increase in Sales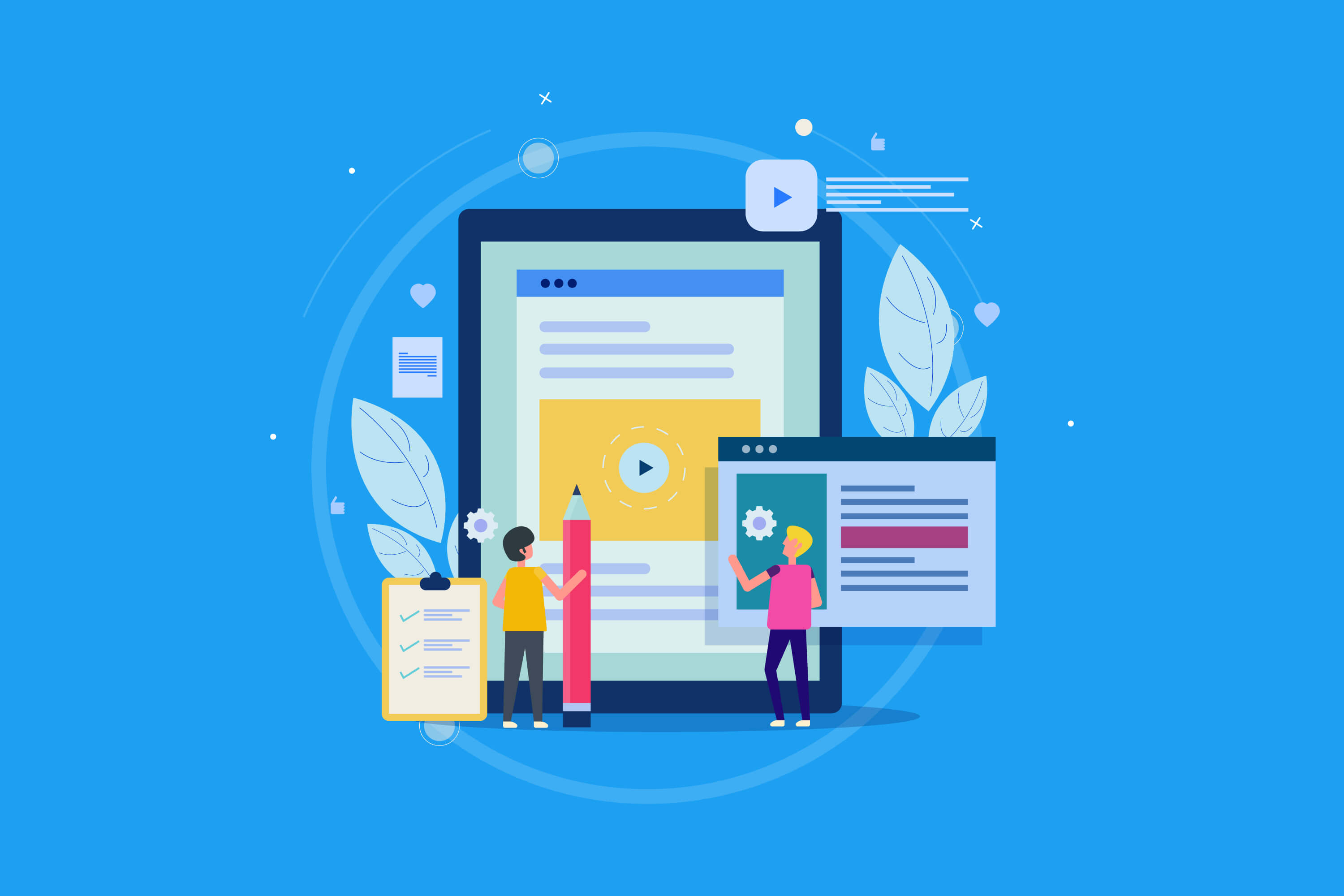 One of the most desired and expected outcomes of social media is to boost your sales. This happens mainly due to your activity and popularity on the specific social network. The more likes, shares, and followers you have, the better the chances to be noticed and chosen by buyers. But reaching high numbers is quite difficult for most small businesses (at least in the beginning), so here are some clever tips on how to boost sales through social media:
Create engaging and useful content that doesn't sound too pushy (analyze your existing content and find out which type has the highest conversion rate such as video, images, and so on, and produce more of it) 
Conduct giveaways with your products/services to promote them to your audience; 
Create shortcuts for people to buy your products/services (i.e. shoppable posts, swipe up buttons/tags, and other social media tools for shopping)
Share your customers' reviews on different social media platforms to build more trust and authenticity; 
Create collaborations with influencers to promote your business; 
Social Media Provides You with a Better Audience Insight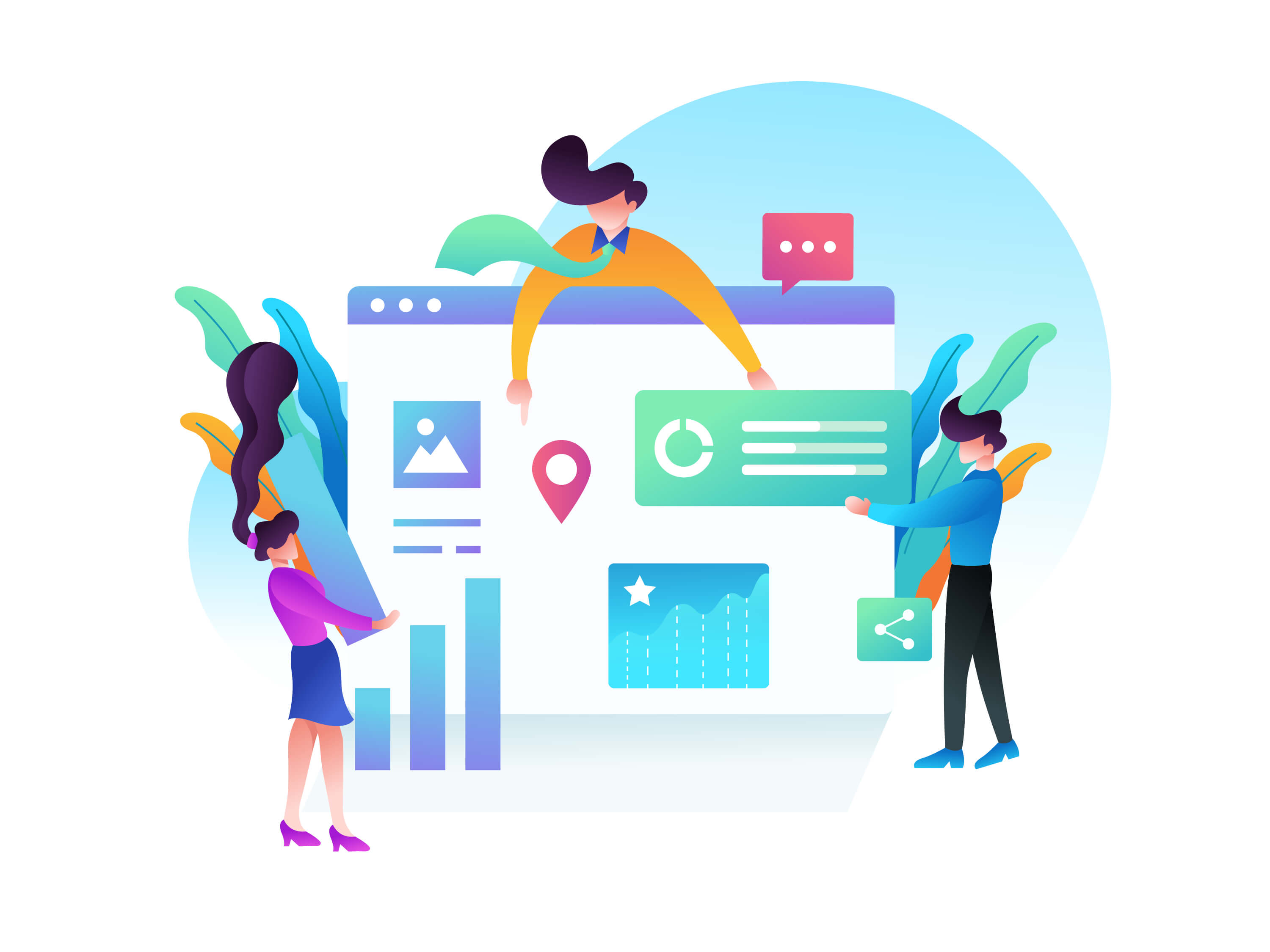 Without knowing your audience you are doomed to fail whether you own a big or a small business. How will you provide your future clients with the right content and answer their needs, if you don't know what your buyer persona even looks like? One of the best ways to get familiar with your customers is through social media as these platforms offer some amazing tools to analyze the users interested in your brand. Having such valuable information is important for producing better organic content and targeting your paid ads more efficiently. 
For instance, Facebook has come up with an Audience Insights Tool that gives you important information on people who are connected to your Page. It also sheds light on other users of the platform who you can interest with your products so that you can turn them into your customers. This insight helps you find information about your audience's age, gender, education, personal relationships, job positions, as well their interests and hobbies. 
Instagram, on the other hand, offers insights and metrics on the audience's engagement with your posts, stories, videos, and so on. And once again this applies for both organic and paid content on the social platform, but under one important condition: you need to switch to a business account to access this information. 
As for the other social media platforms like LinkedIn, TikTok, YouTube, and so on, each platform offers different tools to help you better understand your audience. Once you do this, you won't have to spend a fortune on marketing and we all know staying within the budget is critical for any small business. 
Social Media Helps You Nurture Your Customer Relationships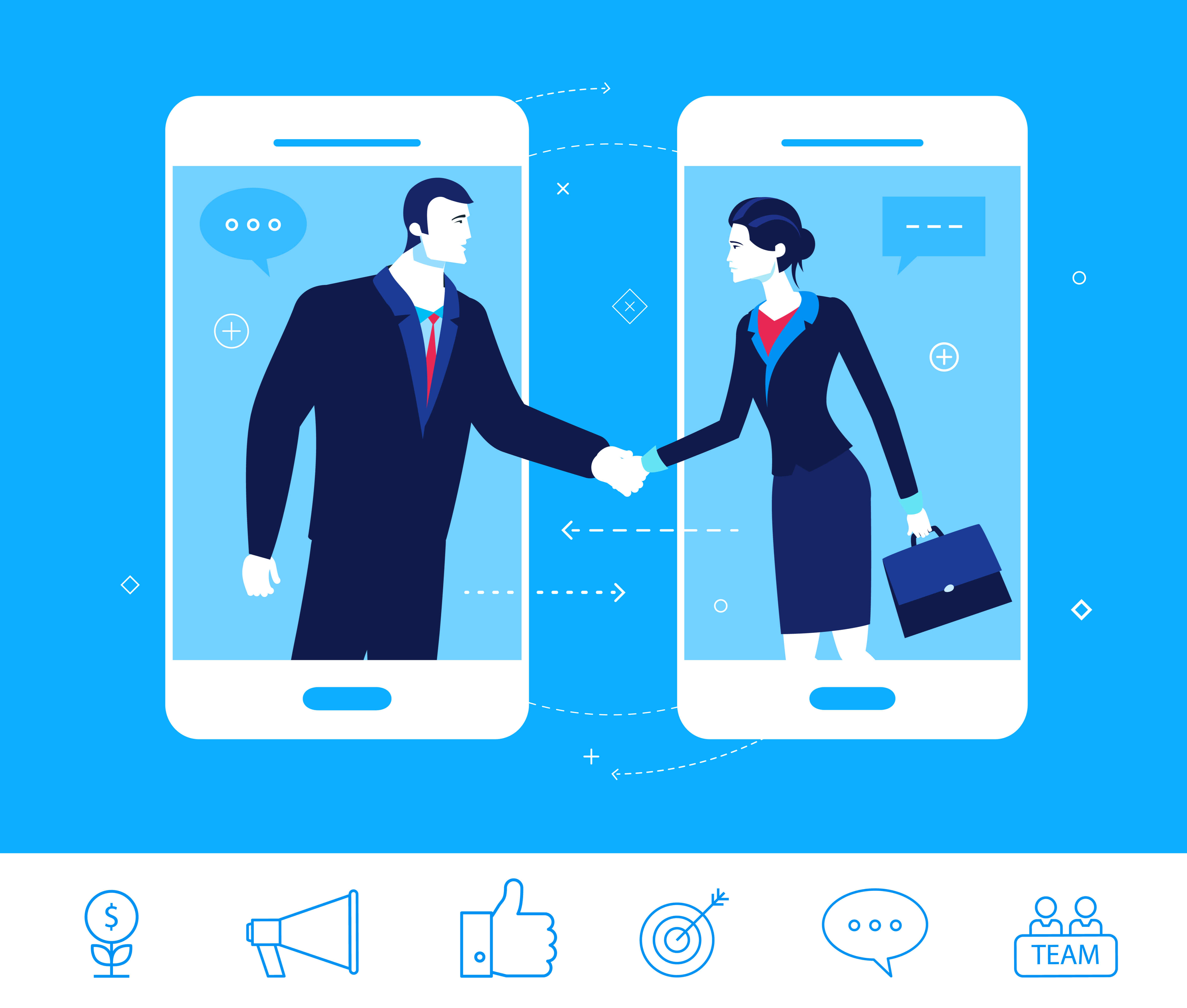 We doubt there is a small business that wants to stay small forever – it's natural to aim for scaling and developing your brand by attracting new customers. But what you should never neglect are your current clients. They are the ones to whom you own your success so far and they deserve to feel nurtured and special (to stay loyal and satisfied).
In that sense, social media is a good starting point to work on the relationship you have with your already existing clients. If you are used to communicating with your customers via email or phone, giving them one more source like social media is going to strengthen your relationship with them – they will be able to reach you out anytime through an app/site they use pretty much all the time. 
Furthermore, being present on social media means that you are open to sharing and communicating with a broader audience which is a good way to build more trust in your brand. For example, you can ask your customers for their opinion on your products/services or ideas on improving quality, deliveries, customer service, and so on. It's basically a win-win situation: they feel important and noticed and you are getting a ton of useful information for your business. 
And lastly, through social media, you can engage your current clients with various types of content, specially crafted to their needs and interests – something rather impossible to do through your website or email newsletter. 
Social Media Improves Customer Service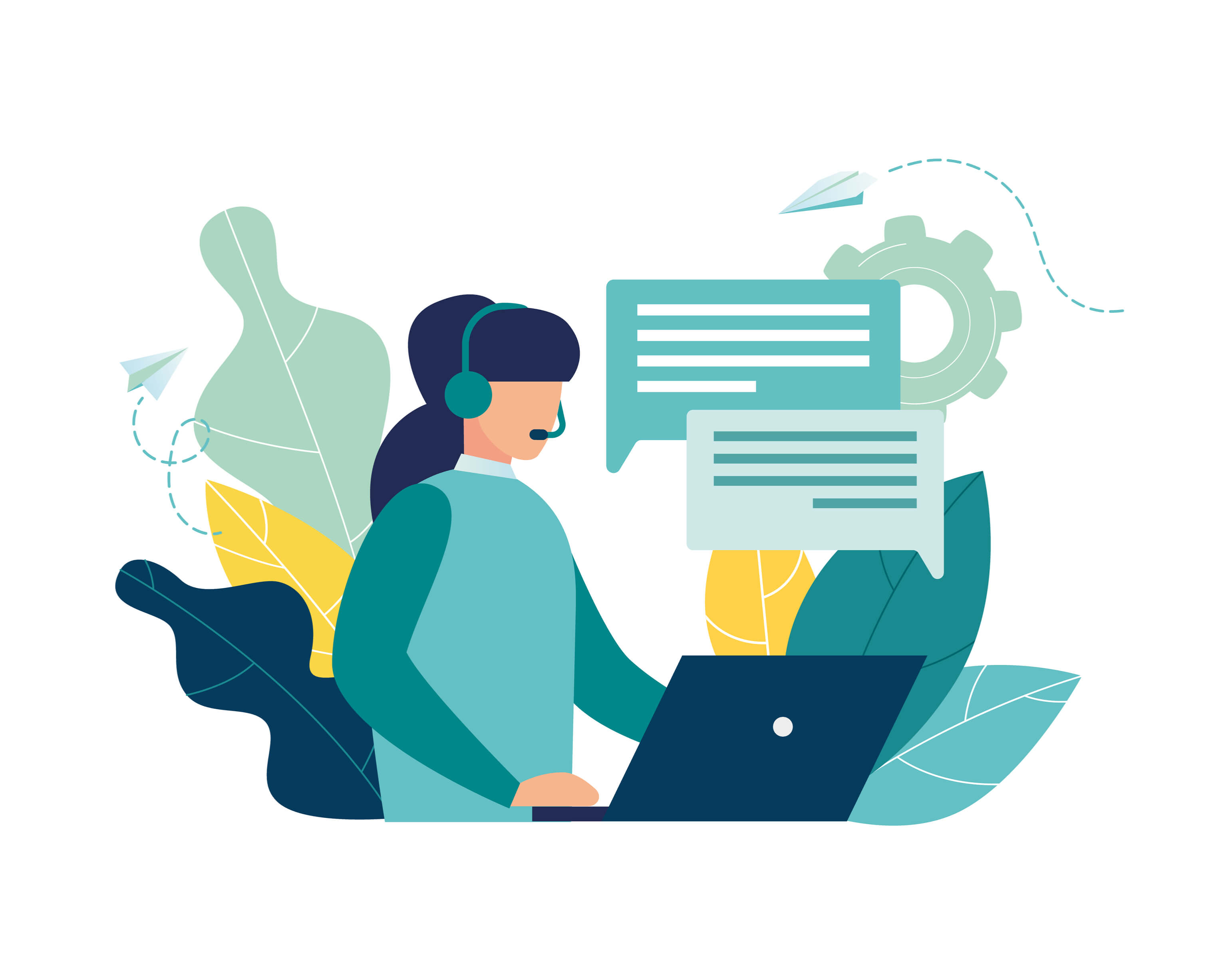 Social media could have a positive effect on your customer service. If the goal of your marketing strategy is to improve and optimize it. Why is that? Customers nowadays would instead post on social media than speak with call center representatives. Instead, they would use social media to air their grievances about the goods to prompt a response from the company.
Twitter is the perfect example of a social network for sharing complaints and asking questions to different brands and organizations. Facebook reviews are also a useful source for researching how a business is doing and how satisfied other customers are with it. Don't let negative comments, tweets, or posts scare you – there is a way to use the attention to your brand (be it negative or positive) in your favor. 
What you have to do to preserve your social media image is to become available and responsive to all kinds of feedback. Be proactive by communicating received messages, comments, mentions, tags, etc. in real-time or as soon as possible. Let your customers know they can chat with you in DMs or chatbots, under your posts, in groups, and so on. 
No matter the feedback, the goal is to make your small business open for communication and discussion. By doing so, customers will have more trust in you and will feel comfortable reaching out. 
Social Media Can Affect Brand's Competition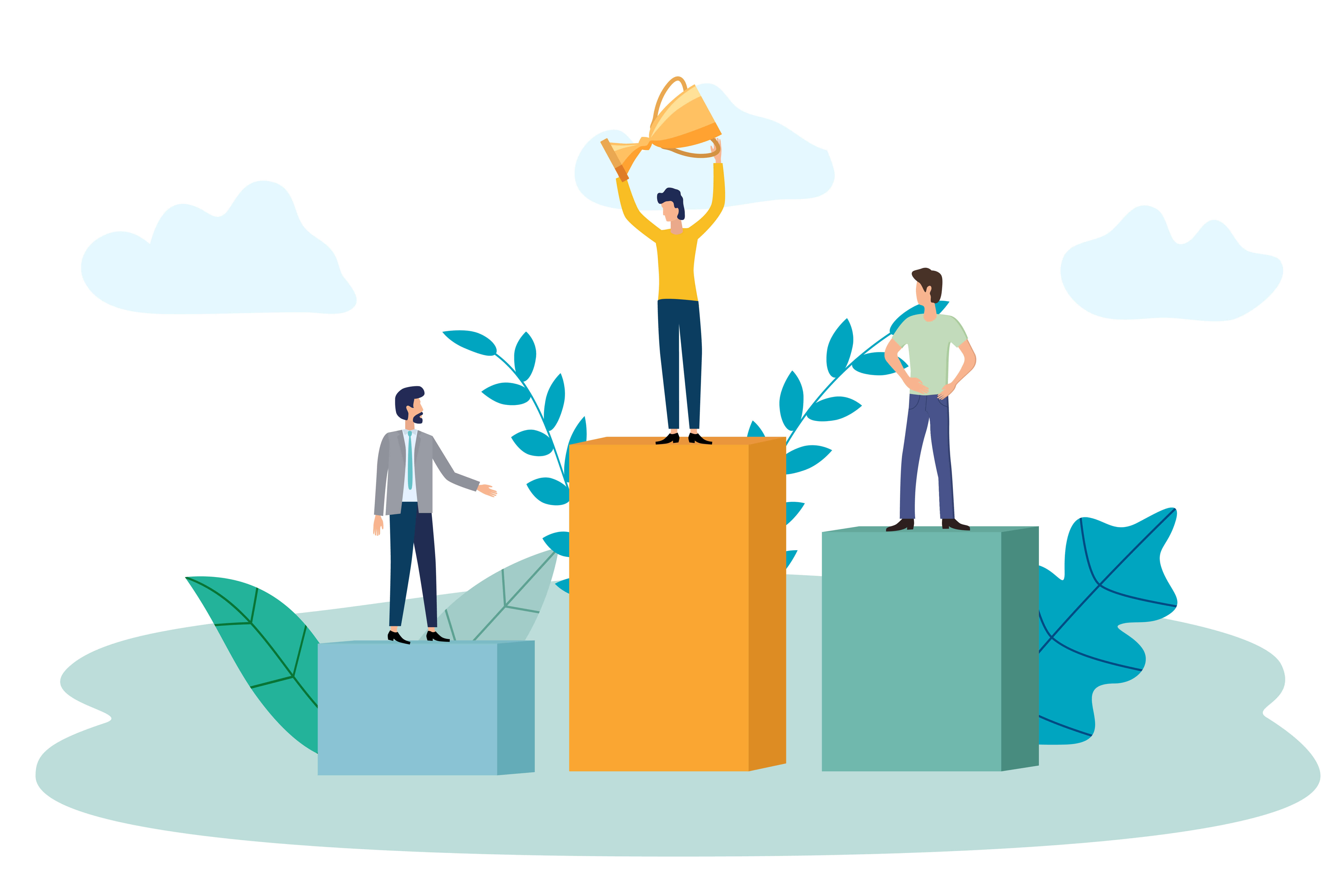 The nature of competition is shifting as a result of social media. You appear to be competing with everyone in real-time regarding social media marketing. You can't ignore the fact that a significant number of online brands are active on social media. Facebook, for example, is a very competitive market. You have no choice but to join it because your competitor is likely to be there as well.
The majority of brands are motivated by competition to perform better on social media. You can simply examine your competitor's activity, such as the latest campaign they launched, the most popular articles and posts, and so on. By doing so you will get a better understanding of what similar target audiences are responding to. And if lucky enough, you can get inspired to improve and upgrade the content with your ideas. 
Your competitors may be already ahead of you in terms of establishing a solid social media brand presence, so hesitating whether or not to put your business on these platforms means you automatically give them even more advantage. The sooner you join social media and start researching your competitors, the better chance you have at beating them. 
What Is a Social Media Marketing Strategy?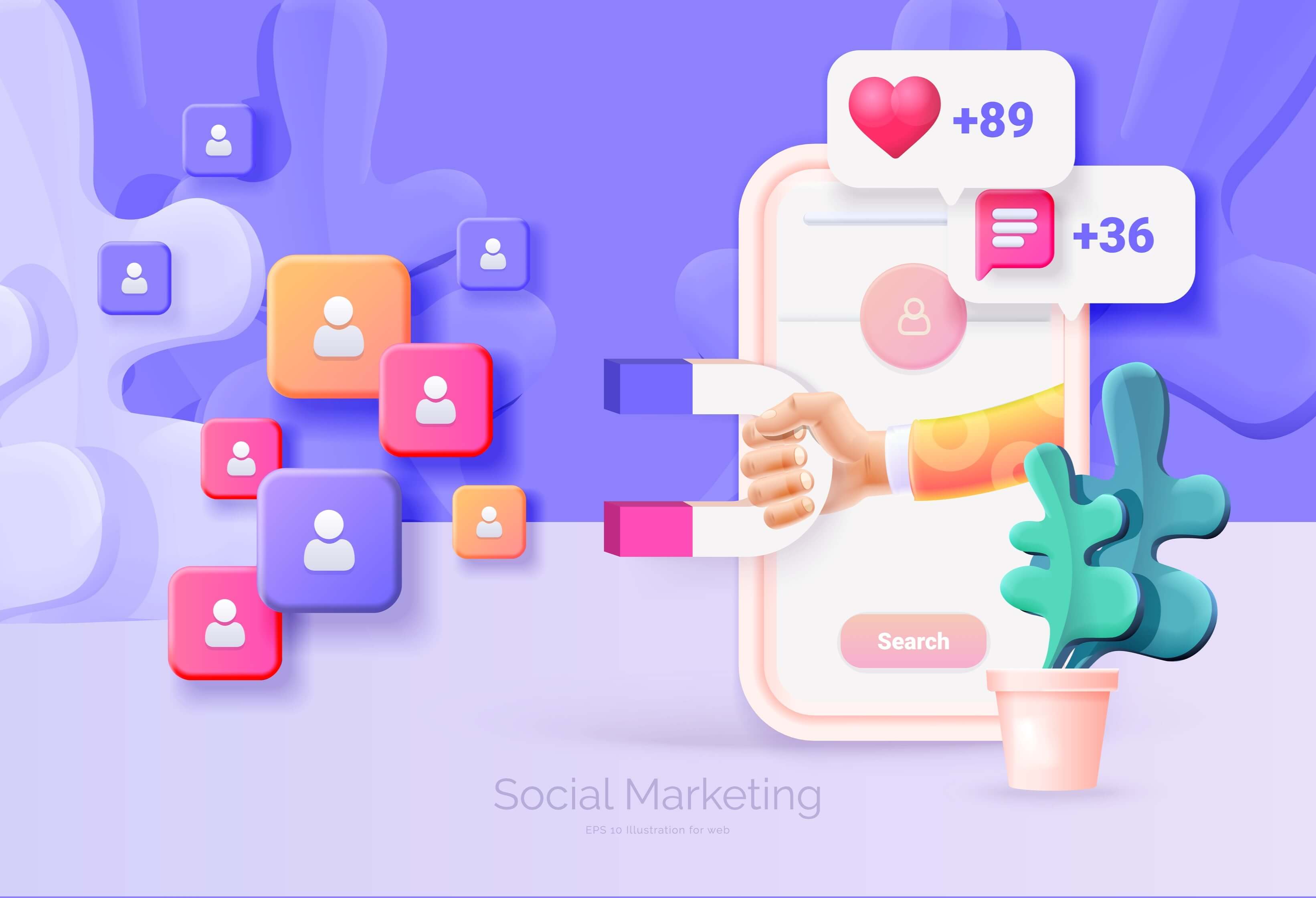 Now that you know why your business should have an online presence on social media, the next step is to come up with a social media marketing strategy to achieve your marketing objectives. In this part of the guide, we are discussing what is a social media strategy and how to differentiate it from marketing planning.
Social Media Marketing Strategy Definition
Put very simply, a social media marketing strategy is a plan of what you are going to do, what you are hoping to achieve, and how you are going to track your results. It is your big-picture. It acts as a framework in which you have to include specific steps, goals, actions, and so on. Many marketers find it difficult to come up with a clear definition of the term, so our goal is to simplify it as much as possible for you so that all you have to do is to put the pieces together to form it. 
But before you take on creating such a strategy, you should ask yourself the following questions:
What are your set goals and expectations?
What is your target audience?
What does your audience need and how are you going to meet these needs?
How do you want your small business to be perceived on social media?
What kind of content do you want to share?
What is the best social media platform for this type of content?
How are you going to measure the success of your strategy?
Once you have the answers to these questions, you will be able to come up with the specific actions you need to take, and then you can start planning and scheduling. All of this we will cover in this guide. But first, let's see what is the difference between a strategy and a plan in terms of social media marketing.  
Difference between Social Media Marketing Strategy and Social Media Planning?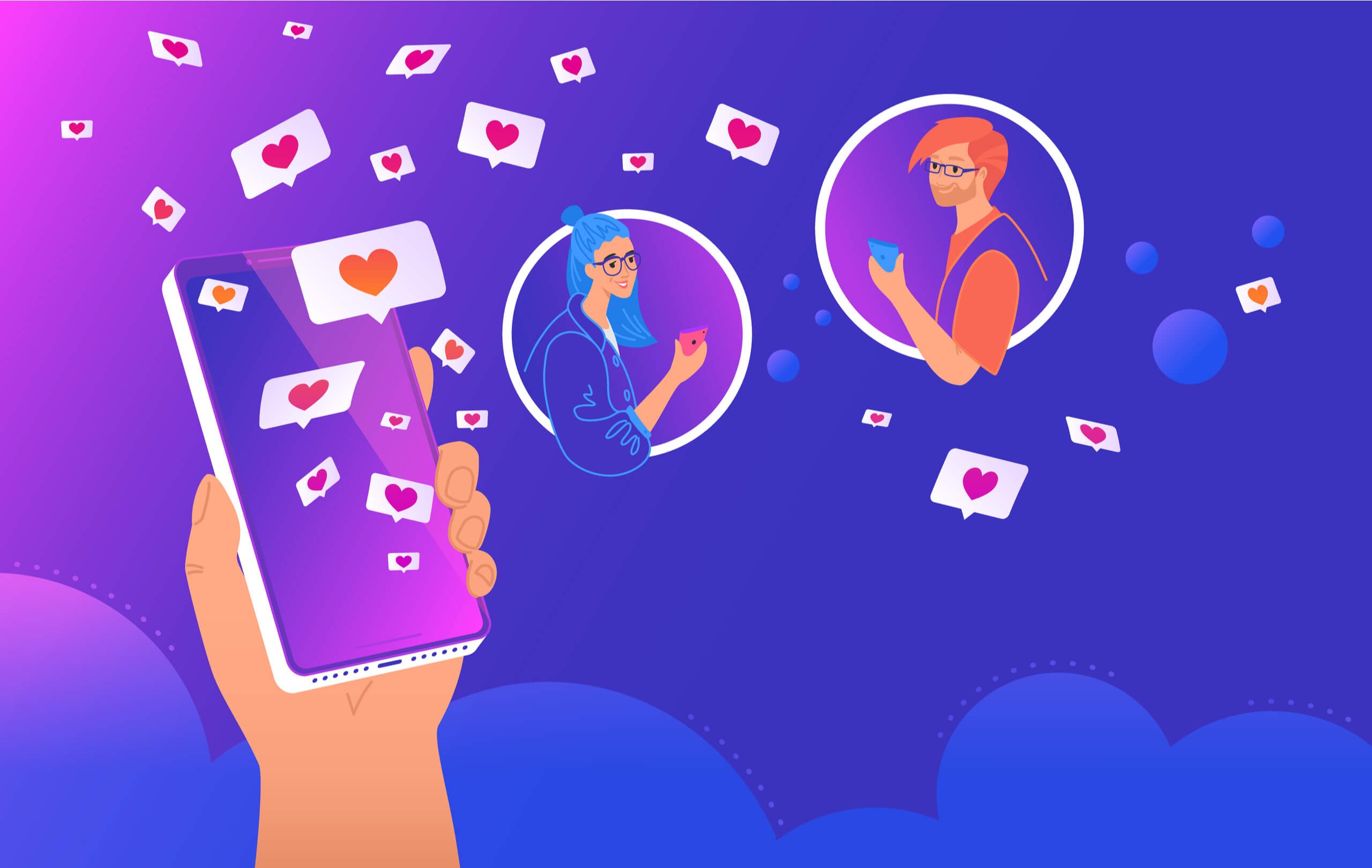 You will often find both terms used for naming a social media marketing strategy. Yet there is a difference between them. The strategy consists of the goals you set for each social media platform you are on. These goals should be synchronized with the overall marketing strategy for your small business. Social media strategy also includes tasks, roles, and responsibilities of the social media team. 
As for the social media plan, it is actually an integral part of your social media strategy. It can take the form of a content plan where you create and schedule the content you want to share with your audience. It could also be a plan for a specific campaign you are conducting on social media (like promotion, sale, or something else). You could create several social media plans as their goal is to support your overall social media strategy. 
Tip: Hundreds of growing businesses use Socialfix to leverage successful social media marketing strategies and showcase their products and services. Try us for a free consultation 

What Does a Social Media Marketing Content Strategy Include?
In this section of the guide, we will introduce you to the different components of a social media marketing strategy. You can think of them also as steps you need to take to build a complete and effective strategy for marketing your business on social media. 
Predetermined Goals and Metrics for a Successful Social Media Strategy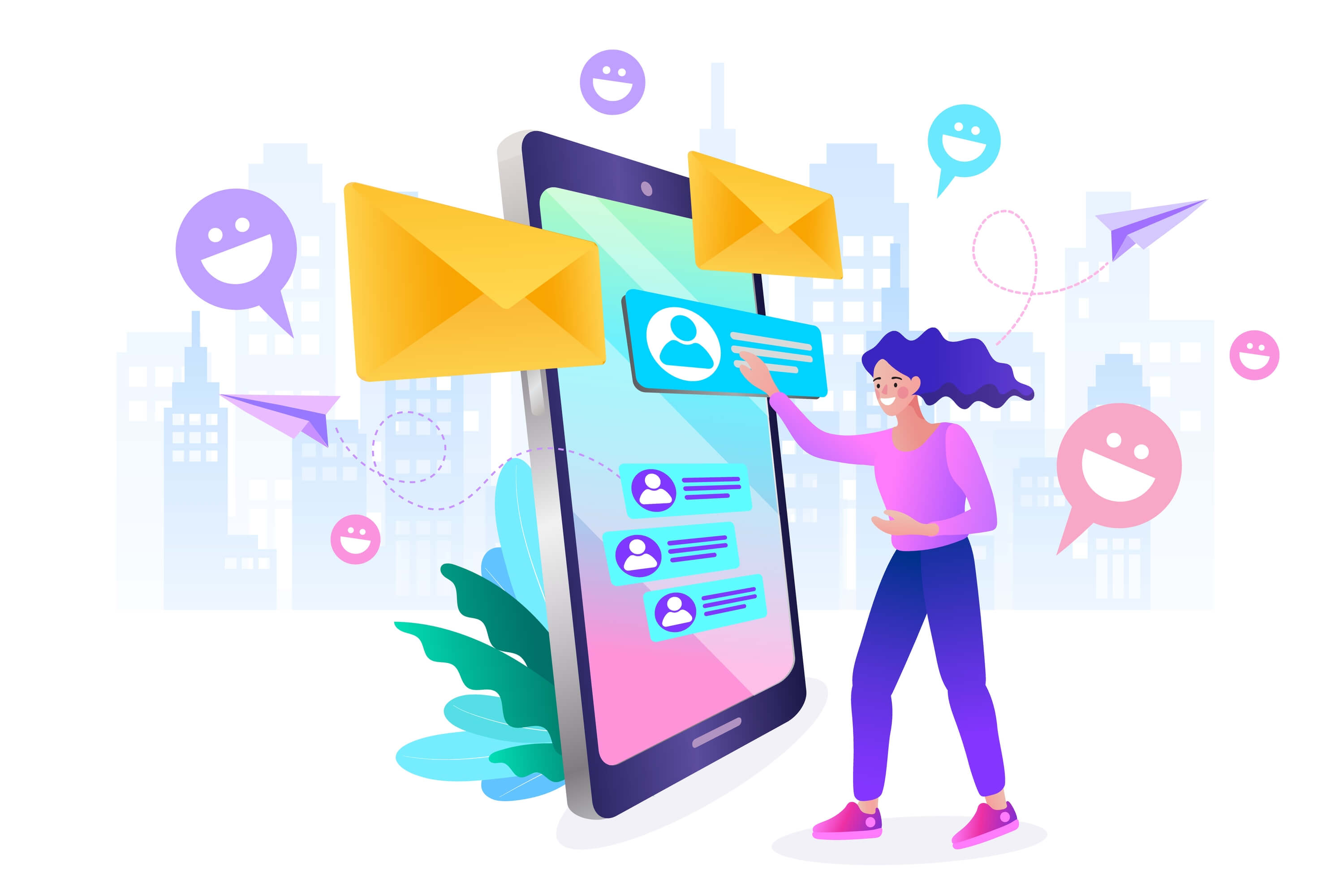 As a small business, you probably feel pressured to set as many goals as you can. This will only make your strategy more complicated and thus difficult to accomplish. Instead, try to focus on a few marketing goals like increasing brand awareness and/or engaging your community (these two happen to be the most common goals other small businesses set for themselves). 
Align Social Media Marketing Strategy with Your Global Marketing Strategy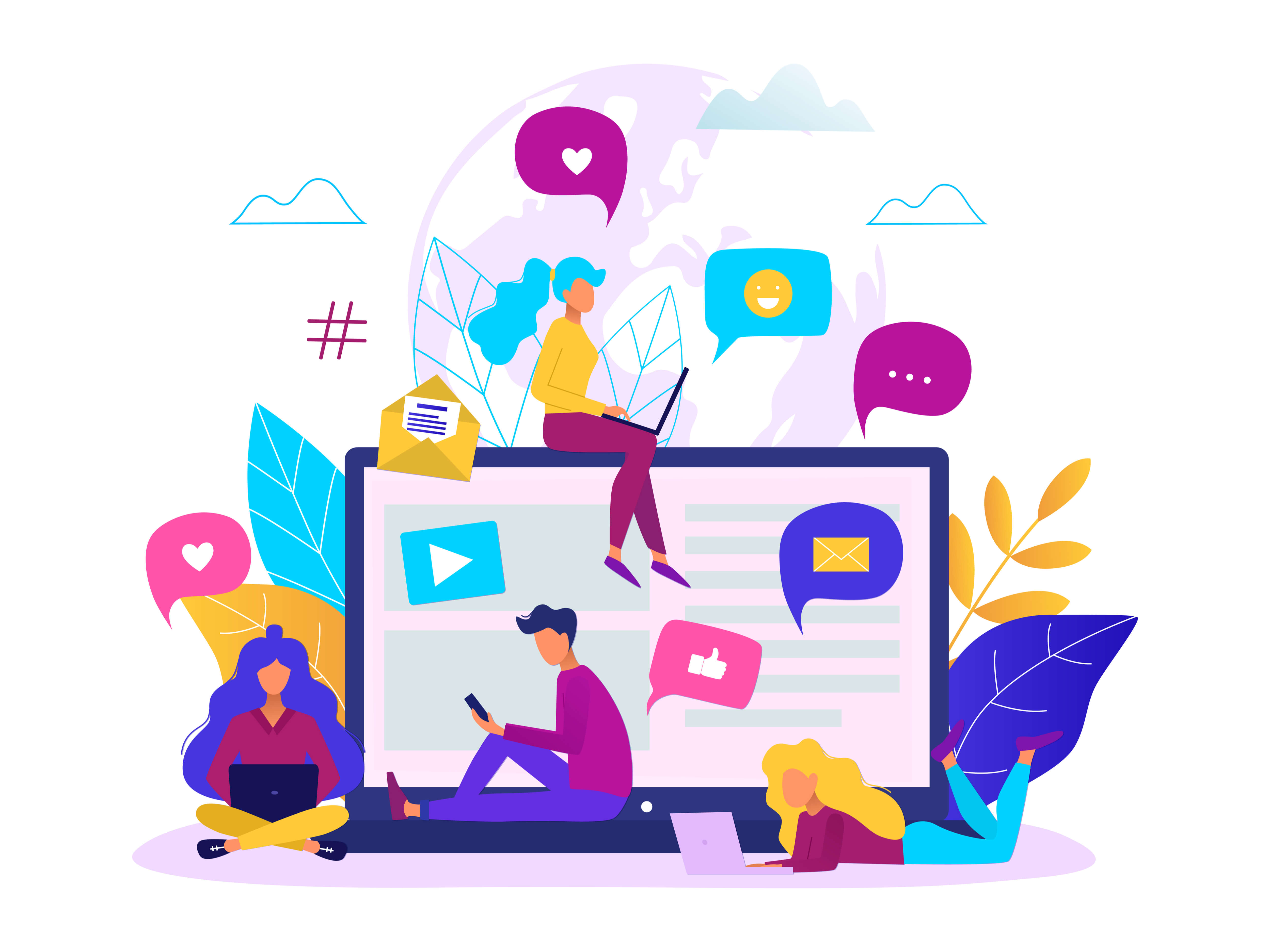 An important criterion for determining your goals is that they have to align and complement the goals from your overall business marketing strategy. As you already have that figured out, it will be much easier to come up with these goals. You can always follow the SMART plan for setting your social media marketing goals. This means they should be Specific, Measurable, Attainable, Relevant, and Time-Bond. 
Try to be as clear as possible in defining the goals, while being realistic as well.  Do you think reaching one million followers in a few short months is an attainable goal? Especially if you've just set a social media profile. We doubt so. Don't be tempted to achieve more in a short period, as you will be dooming your strategy to fail. It's always better to start small and once you see the results – set more challenging goals for your business. 
Coming up with time limitations is also crucial for the success of your social media marketing strategy. Once again you have to be realistic about it. Focus your efforts, energy, and motivation to be more productive. 
And finally, you have to determine how you will measure the success of your goals. Remember that different metrics are used for different goals. If you are tracking the engagement rate you will be looking at shares, likes, and comments. But if you are aiming at increasing your sales, then the number of clicks would be what interests you. 
Gathering Data for a Successful Social Media Strategy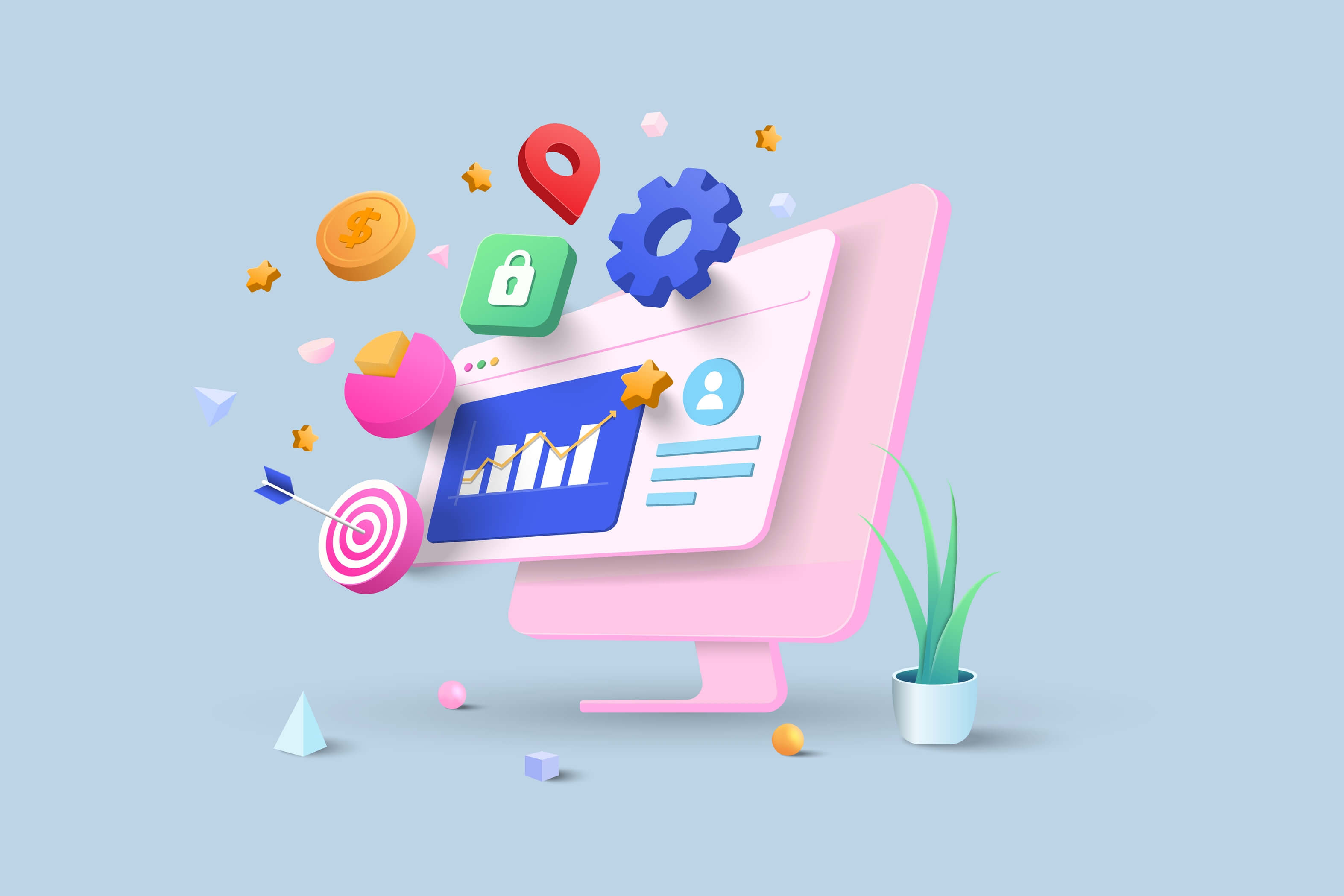 Researching and knowing your target audience is crucial to the success of your social media marketing strategy. That's why you should gather data on your audience before continuing with the rest of your strategy. 
The very first thing to do is visualize the right audience for the goals you've already set. If you are looking to increase your brand awareness, then your audience should consist of people who are interested in your products/services. Facebook is a great way to research the users' hobbies and interests so that you know who to target. 
Once you can imagine your audience, it's time to figure out what social media platform they prefer to use. For example, if you are selling more complex products that need an explanation to be used, maybe you should be present on YouTube. There you can share "how-to" videos with users interested in this type of content. The same applies if you are aiming at a younger audience. It's highly unlikely to find them on LinkedIn, as they are more present on TikTok and Instagram.
The goal is to be present where your target audience spends most of their time. In that sense, you might not need to have an account on all social media platforms.  It will be a waste of time to maintain and manage these profiles, especially if your audience is not using them. 
Competition Analysis for a Successful Social Media Strategy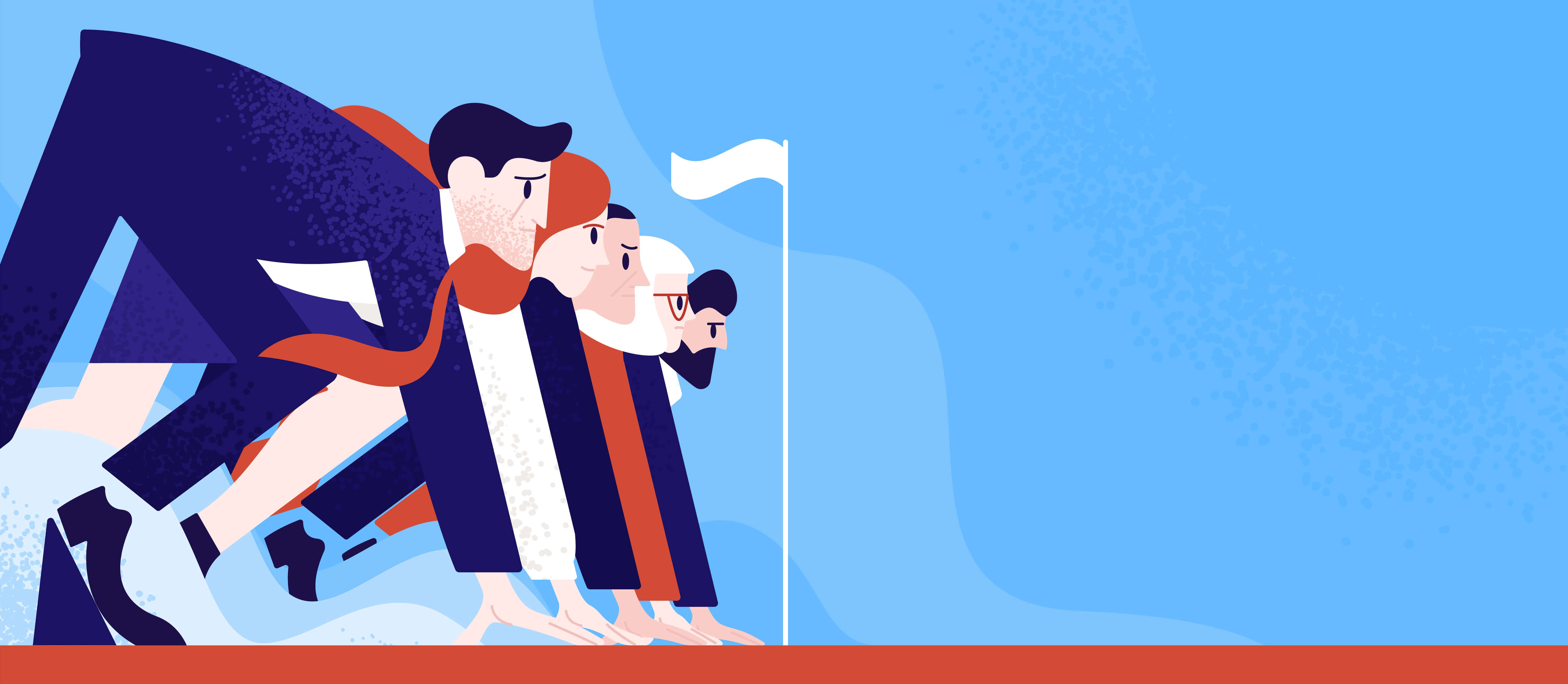 Not researching your competitors is like fighting in a battle with your eyes closed. You must be aware of what, when, and how they are doing on social media to provide better content, engagement, and customer service for your audience. 
Devote some time in analyzing how other competitors in your business sector are reaching their audience. Research the types and regularity of the content they share. What methods of communication do they use to communicate with the audience? Chat, comments, live videos? 
Don't try to imitate them, but use this knowledge for research and inspiration so that you can improve how you interact with your target audience. 
Figuring Out The Financial Part of a Successful Social Media Strategy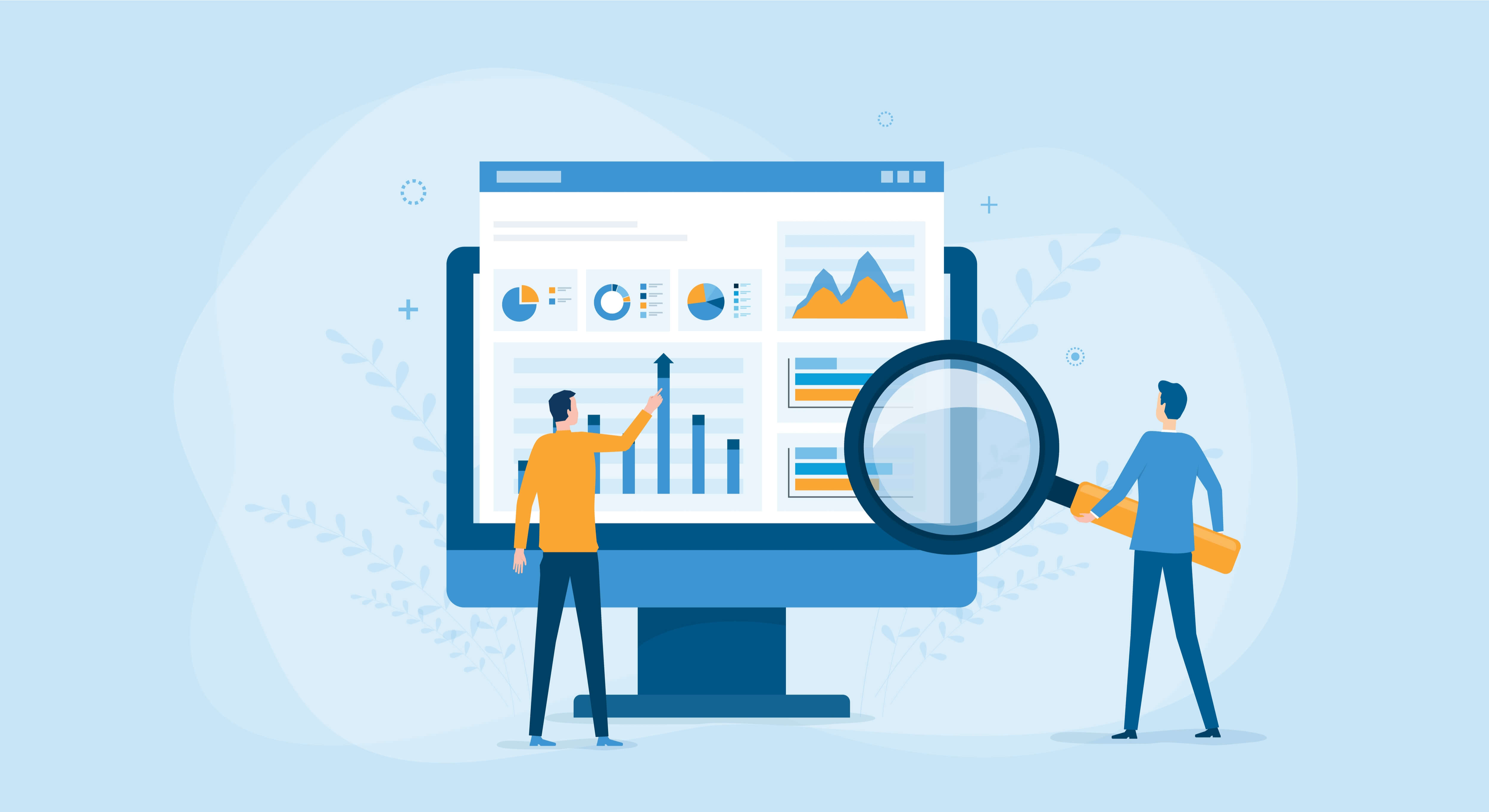 So, you have your goals and audience determined? Great! But what about your finances? For every small business staying within the budget is of utmost importance. You need to set a realistic budget for marketing on the social media platforms of your choice. 
Of course, you can target your audience organically by providing quality content and hoping to reach your goals within the set time frame. And indeed, you might have some success, but as we mentioned the competition online is fierce, so you will definitely need to spend some money on paid advertising. 
If you have a hard time figuring out the budget for social media, you can always reach out to a professional marketing or advertising agency to guide you and help you utilize it most efficiently. 
Social Media Profile(s)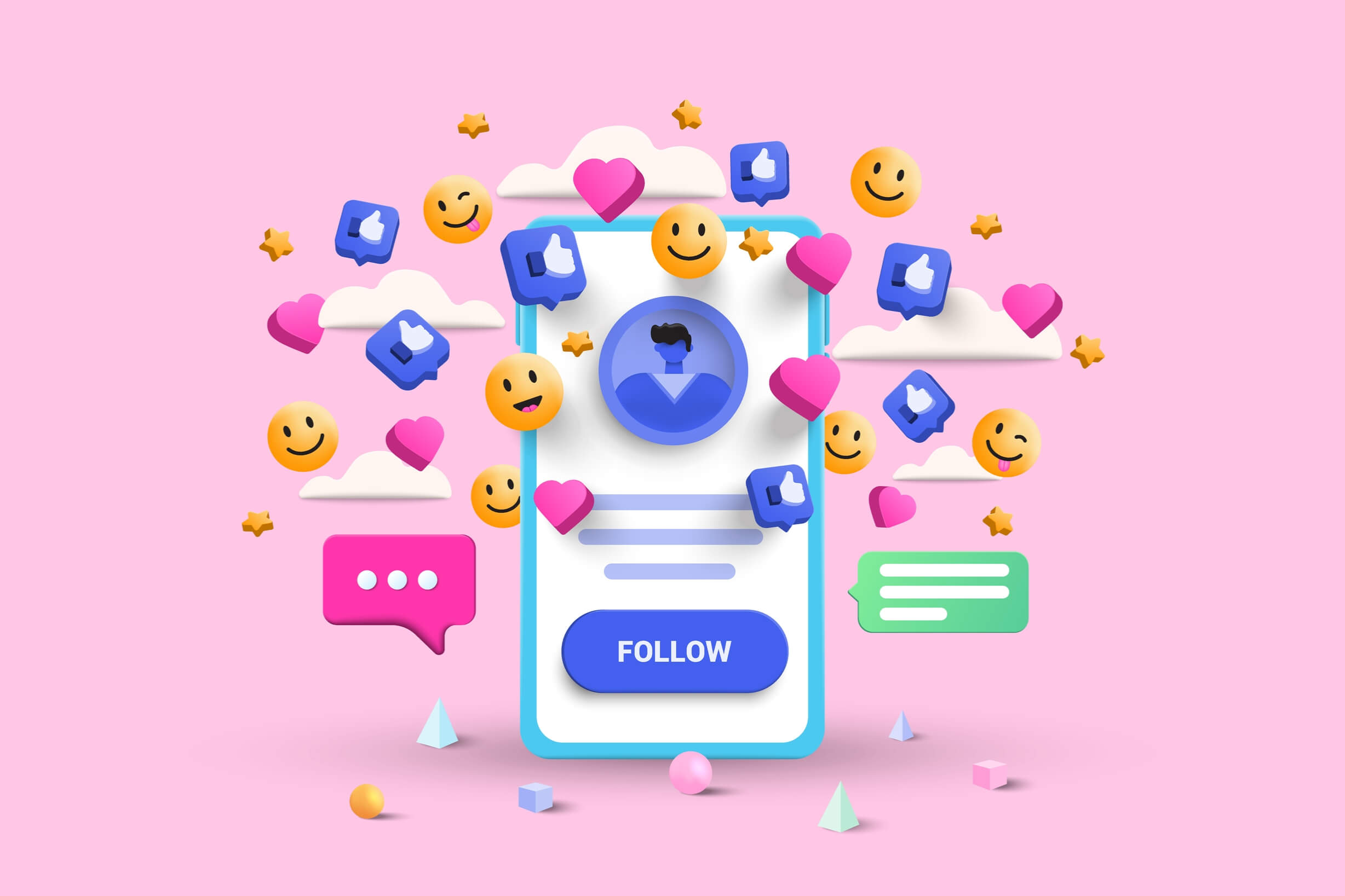 If you are not present on any social media, then set up your business account should be a top priority in your list of tasks. Registering on these platforms is a piece of cake and it's also free. So the faster you do it, the more your business will benefit from it. 
But if you already have a social media account, then it needs to be revised and revived, if you haven't been active recently. But before starting to share your content, we advise you to perform a quick analysis of your social media performance so far. Go back and research what content had the highest engagement rate. How you were responding to your audience's feedback and questions? Try to be as objective as possible in assessing your overall activity. By doing so, you will be able to avoid the mistakes of the past and work on improving your online presence. 
Our advice is to treat your existing social media accounts as rough diamonds and take care of them, instead of deactivating them. You probably still have followers who would love to hear you are back, so don't throw it all away. 
Social Media Content Plan and Calendar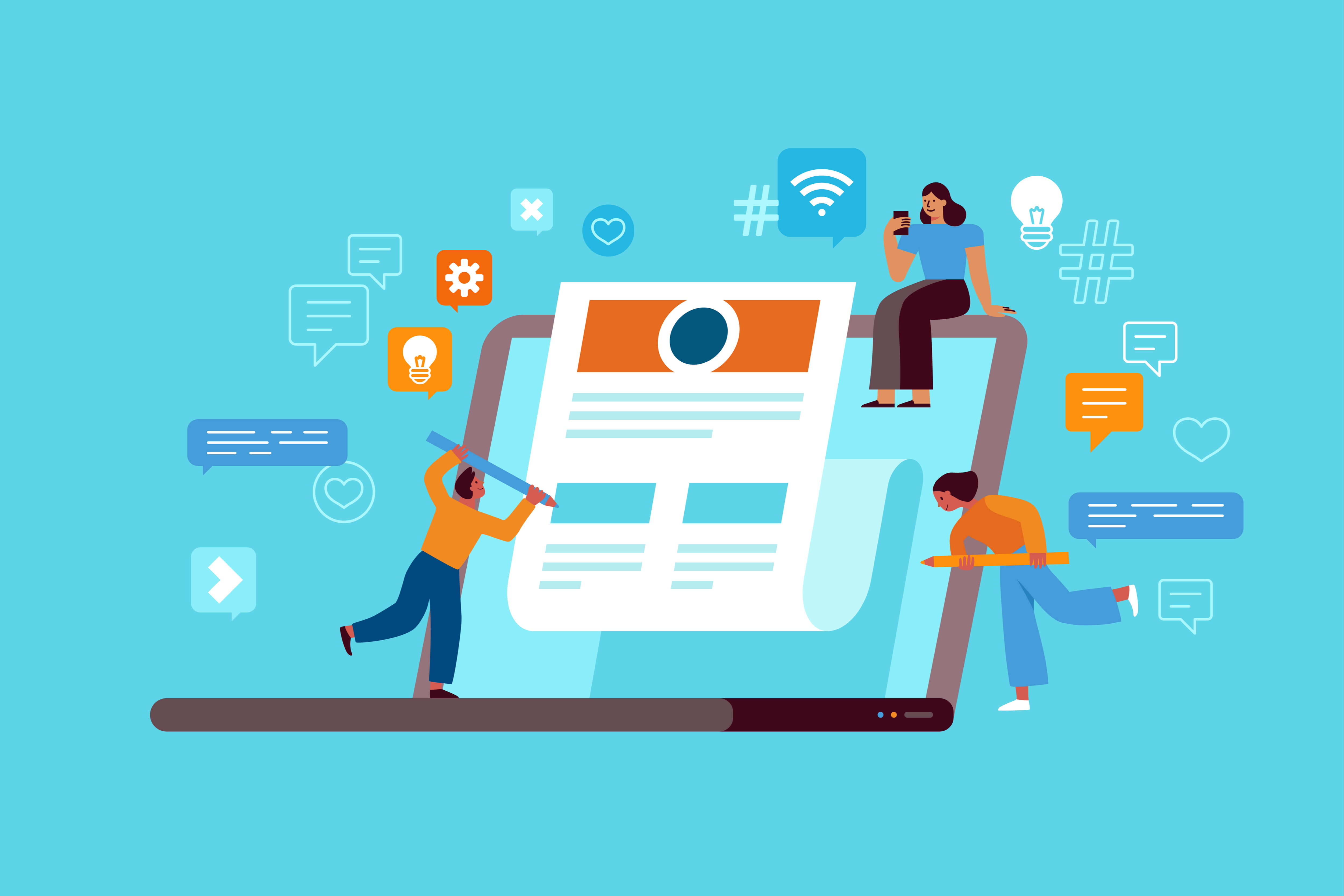 Many small businesses don't have a content plan for their social media. They simply prefer to share what they think is important, when they think they should speak up. You can see many examples of "abundant" Facebook pages with posts from a few months or even years ago. The lack of consistent content might be accepted by customers as a reluctance to communicate with them. It can be even worse- showing that the business is not going well and there is nothing new, important or exciting to share. 
Without such a plan, you simply won't have a structured vision of what, when, and how to share with your community, and this will most definitely result in losing your followers and thus your clients. And nobody wants that, right?
How to Determine What Type of Content to Include in Your Social Media Marketing Strategy?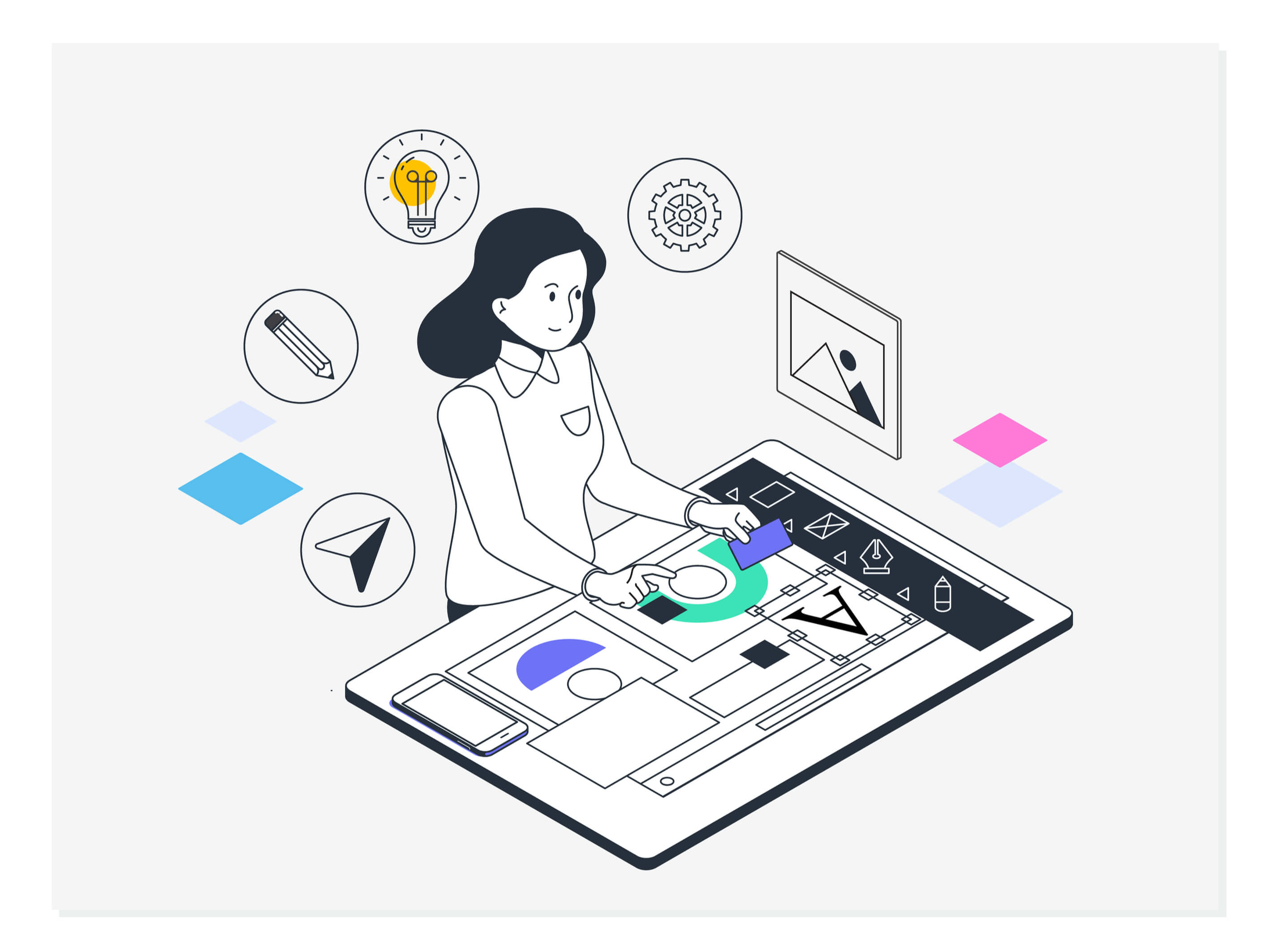 What content to include in your plan depends on several factors, so ask yourself the following questions: 
What do you want/have to share on social media?
What are you trying to achieve with the content? 
What type of content your target audience responds to? 
What type of content is suitable for the specific social media platform?
What type of content are you able to provide (posts, video, etc.)?
Without having clear answers to these questions you might end up confused about what to produce or even worse: having irrelevant content for your audience. In general, you should be aiming at equal parts of informative and entertaining content with a bit of advertising here and there. Moreover, you should have a realistic approach towards what you can produce in terms of the quality and quantity of the content. You can't have an active Instagram profile if you only post once a month or a working YouTube channel without regular videos. 
Once you know exactly what you need to create, you will be able to move forward with the actual content calendar. A content calendar in itself is a scheduled plan of predetermined or precomposed content to share with your community on social media. It all depends on what your marketing team can come up with. It might be just topic ideas or pre-chosen types of content or in the best-case scenario – prewritten posts, ads, and videos.
Take advantage of the scheduling tools on social media to actually schedule your posting times. If you are wondering when exactly to share your content, we have some great tips to get started with. 
END OF PART ONE
In the next part of the Complete Guide to Social Media Marketing Strategy For Your Small Business, we will discuss what content to create for each of the most popular social media platforms. We will also share some tips on how to promote it, both organically and through paid advertising.