"If you're looking for some help from an agency to get you to the next level, and feel supported even as a small business with a lean budget, I would recommend Socialfix". 
These words belong to Michelle Stute, the VP of Marketing for Clearly Rated- a  remarkable professional and an insightful marketer, who made our collaboration all the more enjoyable! 
Clearly Rated is a leading provider of net promoter-based satisfaction survey tools and expertise for professional firms. 
As an outstanding B2B service company that places client experience at the heart of their growth strategy, they were looking to partner with a digital agency that understands how to achieve comprehensive marketing results even under the constrictions of a tight budget.
So they turned to Socialfix, and as evident by Michelle's words are happy with the results!
We helped create the video content that would boost their marketing strategy and place them in front of as many potential clients as possible. 
Our goal was to unveil Clearly Rated immense potential in a format that spoke to their audience directly and help them explain what was their business about, and what their brand stood for.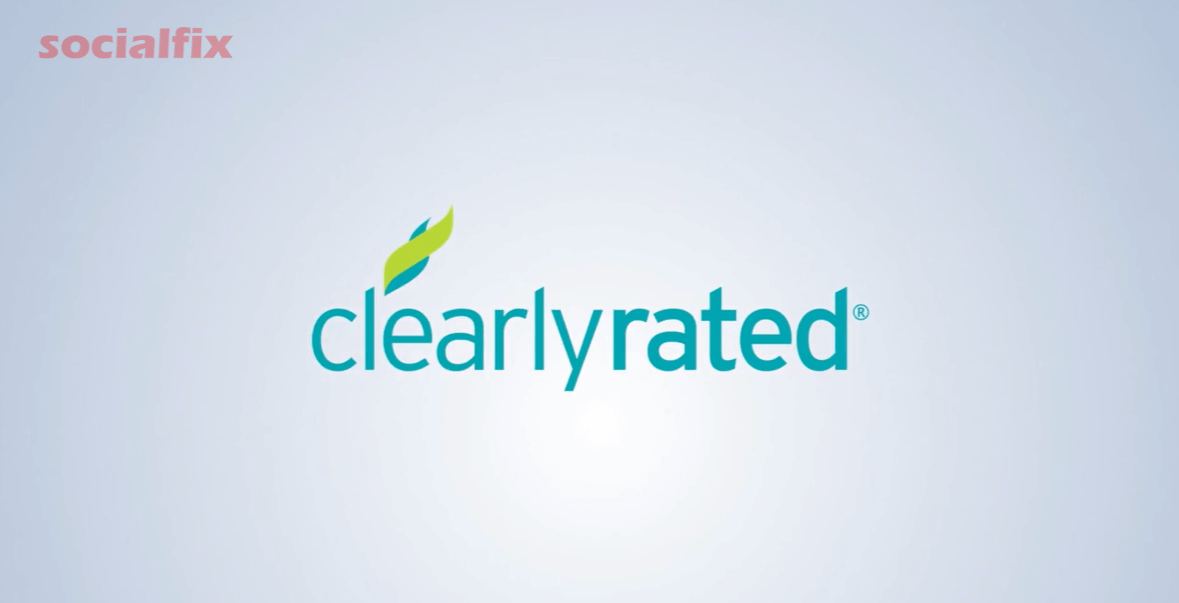 We were more than happy to collaborate with Michelle on their goal to step up their messaging and positively engage more people in the process.
It's collaborations like these- where we've done our best to understand our partners and provide them with the service that brings the impressive marketing results they are after, that makes us proud of what we do. 
And it's not about the size of the business but the size of impact we manage to create with clients like Clearly Rated!
Their eagerness to collaborate, and their commitment to helping us understand their business and better address their video content needs, made all the difference. 
It further demonstrated that where there is a partnership there is a success! 
We're also happy to have inspired them to implement a branding guide in building out their messaging.  And look forward to exchanging more professional knowledge and good practices!
The Socialfix team had a great time working with Clearly Rated on their video marketing content and we can't wait to collaborate again!
Check out what other customers had to say about working with us here. 
If you too are looking for professional help to rise above your competitors with impeccable marketing strategy- reach out to us!