A creative technique to connect one shot to another are video transitions. They take a variety of forms such as 3D animations, dissolves, fades, and straight cuts.  Creating footage is a complex task requiring a soundtrack, use of camera, and lighting,  as well as production editing. Editing, then, involves tasks like adding in color grading, voiceovers, music, and video transitions to piece together the raw footage.
What Are Video Transitions?

Transitions are elements utilized in post-production to seamlessly move from one shot or scene to the next and create a cohesive story. They are tricks of the eye and powerful storytelling aids intended to present imagined events in a narrative.
Тransitions are commonly used in video games, theatre, television, and films and not just for expensive Hollywood movies. Transitions work well for video tutorials, animated videos, and short marketing and internal business videos.  
There are simple transitions to join scenes and more complex ones to highlight a poignant moment, the main conflict, or a twist in the story. They can be used in episodic, feature-length, and short films. Video transitions are great for building suspense, convey a tone or mode, move forward and backward in time, and spice up the story.
Types of Video Transitions 
There is a variety of live-action video and animation transitions that you can use to create a truly exciting video piece. A few include L-cuts and J-cuts, cutaways, wipes, montage, and zooms. 
L-and J Cuts Video Transitions
L- and J-Cuts enable filmmakers to add tension or visual interest. They allow producers to make videos with a lot of information feel more focused.
Basically, an L-cut is adding audio from one scene to footage from the next while a J-cut is an exact opposite. Both transitions can begin a video and create excitement and powerful opening scenes.
In a dialogue, the editor uses both L- and J-cuts to create an impactful and engaging scene that feels more realistic. British-American producer Christopher Nolan uses this technique a lot to pace up the film and leave viewers wanting more. When pacing is fast, viewers are left feeling as if there is more background information or storytelling that is glazed over. 
Cutaways as Video Transitions 
A cutaway is a close-up of a landscape or detail such as an ax swung through the air. Such details break up a continuously filmed scene. It is like showing a robber who is about to enter a bank and then cutting away to a view of the employees serving customers inside.
Examples are also side-line action, cheerleaders, fans, and crowds. Cutaways are most commonly used to adjust the pace of a scene or to highlight an emotion or clue. 
Wipes as Video Transitions 
Editors use wipes to add visual interest and capture the viewers' attention. Wipe transitions join scenes with the help of sliding animation. It looks as if one scene is wiped away to show the next. There are different variations such as heart, star, iris, angled, and straight wipes.
An iris slow, for example, has the shape of a shrinking or expanding circle. It's part of animated shorts like Merrie Melodies and Looney Tunes and is common in silent films. It is a technique that signals the end of a film.
A star wipe is a shrinking or expanding star such as in the television soap opera Guiding Light. Regardless of the type, wipe transitions are frequently used to impart a sense of friendship, love, or specialness. 
Wipes can also add conflict or tension and move between different storylines. Famously used in the Star War Trilogy, this is a technique to increase viewer interest.
Movies and shows that make extensive use of wipes are also Seven Samurai by Akira Kurosawa, Mary Jane's Mishap by George Albert Smith, and The Price Is Right. 
Montage as Video Transitions 
The most commonly used montage transition is fade to black or fades out. It is a technique to move from an emotional or dramatic scene to the next one.
Fade to black symbolizes completion and helps filmmakers tell a story from start to finish.
Fade to white is a cinematic technique that does the exact opposite. It tells the viewer that there is still something left. You can find the technique in the final frames of Lord of the Rings and Black Swan. Ending "with the much less common fade to white seems to create a sense of ambiguity", explains filmmaker Jacob T. Swinney (Vice). 
Fade to white can also create a sense of hope after a traumatic life event, an existential shattering of the character's worldview and self-conception. Fade to white signifies that a positive outcome possible after an unexpected and devastating event that has left the character completely shattered. 
Zooms as Video Transitions 
Zoom transitions quickly move from one shot to the next and convey a hectic pace with a lot of rushed activity. In essence, zooming is a technique that involves changing the focal length of a zoom lens to move from a wide shot to a close-up or vice versa.
Zoom transitions not only help filmmakers convey a frantic pace but give them a degree of creative freedom. 
Tip: Hundreds of growing businesses use Socialfix to create live-action and animated content and showcase their products and services. 

CrossCut Video Transition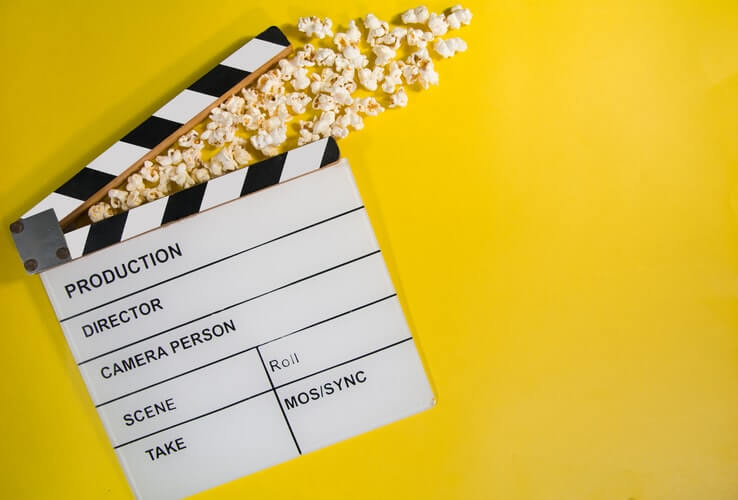 Crosscuts go back and forth between two scenes. It gives the impression that the action is unfolding at the same moment in different locations. Filmmakers use this post-production technique to build tension, suspense, continuity, or scale. It is also a technique that can bring the audience to the edges of their seats. Imagine a character racing to defuse a ticking time bomb, the narrative is interwoven with shots of the time bomb ticking. 
Filmmakers also use cross-cuts to establish a deeper meaning and make a point as in The Godfather by Francis Ford Coppola. The first shot portrays a baptism ceremony in a church and the next shot a pistol in a man's hands. With the camera cutting away from one scene to the next, Corleone renounces Satan, symbolizing his baptism as the crime boss. 
Why Use Video Transitions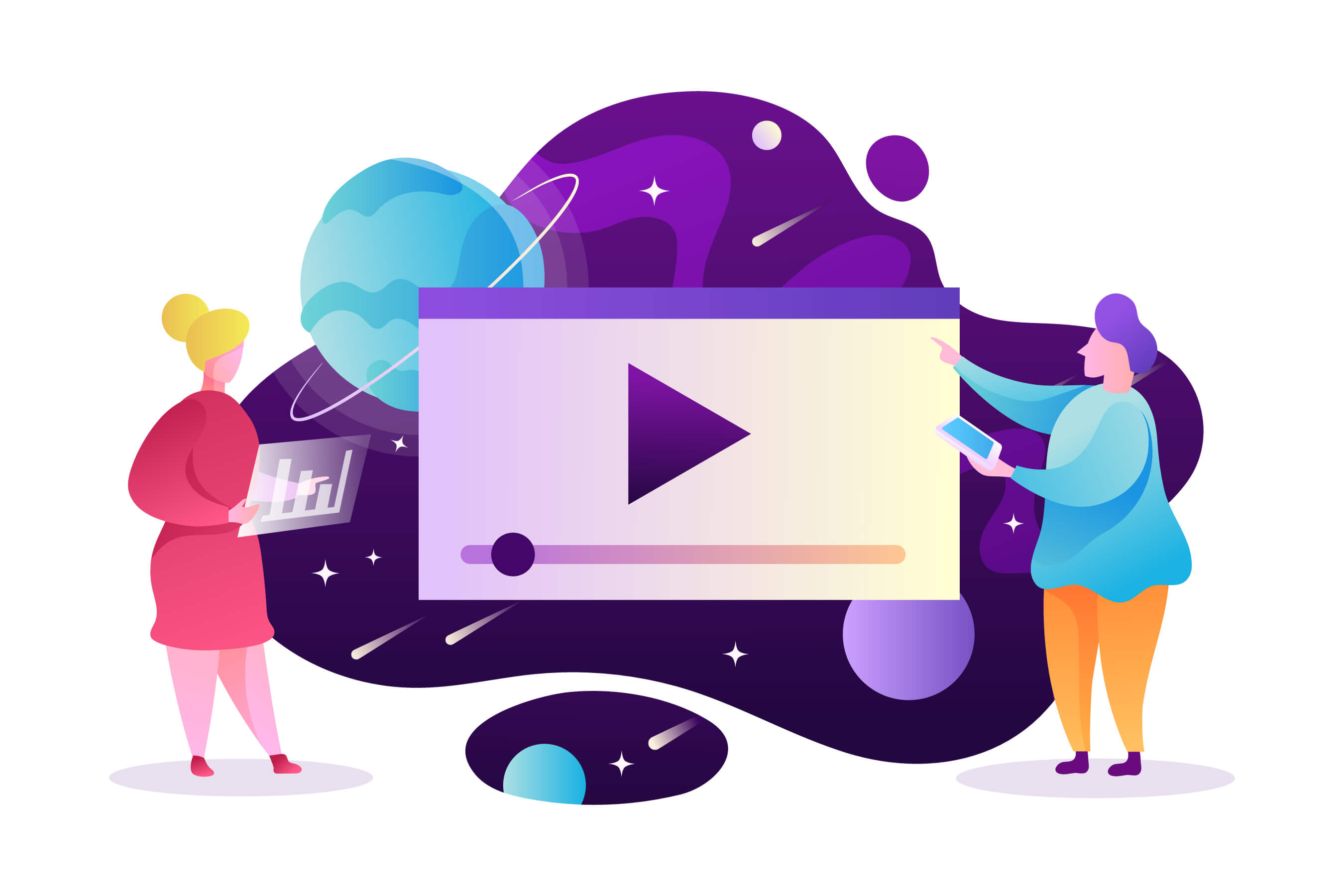 Transitions enable video creators and filmmakers to set the stage and mood for what is coming next. This is also a technique to create a multi-layered narrative, invoke a meaning, and give a message a high impact.
In addition, transitions help single out parts of the narrative in videos, TV shows, and films. They signify the passage of time, link imagery or sounds, and create an atmosphere of joy, excitement, or despair.
Transitions convey life and action, change the pace of the narrative, and signify the ending and beginning of a scene. They may signify a change in location or completion, help introduce more abstract or surreal scenes, and even portray what is going inside of a character's head. Transitions can also intensify a character's emotional shifts and changes, switch from a dramatic moment to a calm one. 
The Purpose of Video Transitions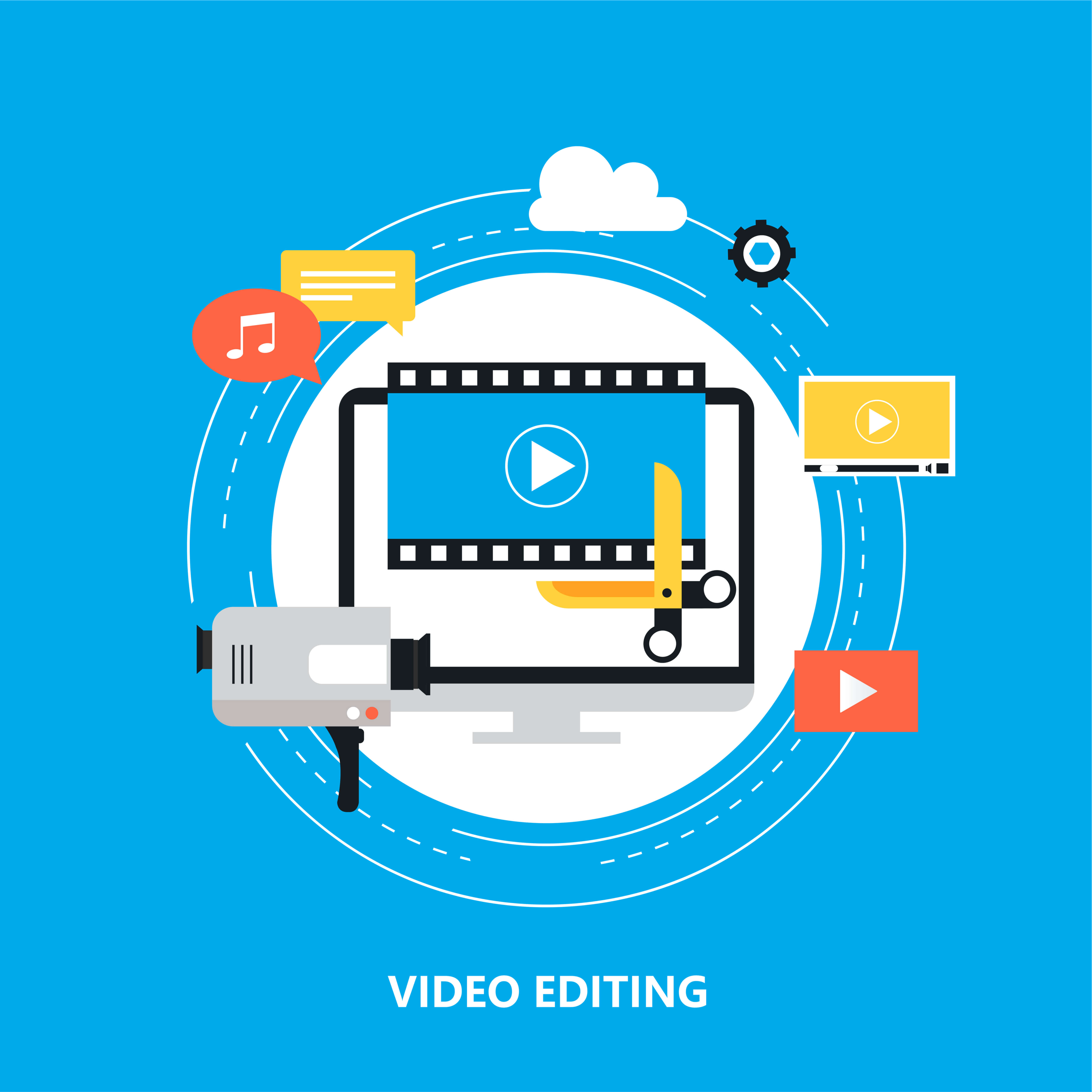 Effective transitions serve storytelling purposes, give an overall context to the story. The narrative inspires the video transitions that support the message or story subtly. Video transitions that have a narrative, cinematic, or artistic purpose enhance the story by heightening an implied moment. They emphasize the read and impact of a screenplay and produce a better story flow. 
Transitions can give the narrative a high-quality touch that high-budget productions have. In fact, the State of Video Marketing 2021 report shows that 17 % of businesses don't use video for their marketing strategy because it is too expensive.
Use video transitions if you are one of them and don't have the money, time, and human resource to create a high-budget video. They will help you create professionally-looking videos for your brand without spending too much.
Transitions will weave shots together and elevate your storytelling. They will add an emotional factor and move the core narrative forward believably. In addition, using similar video transitions can help you create a cohesive feel for your video content. 
Video Editing Mistakes to Avoid

Transitions are a staple during post-production editing, and there is a wealth of options to choose from. Yet, adding special effects just because you can do the exact opposite to creating a video with impact.
In fact, using multiple cuts fades, and cutaways can make your video look poorly produced. Too many transitions can make the narrative chaotic. So stick to simplicity and incorporate just a handful of transitions to keep your content tasteful.
When used sparingly, live-action video and animation transitions add depth, sophistication, personality, and that extra something to video content. Use them wisely!