Are your Instagram posts not getting the traction you need, despite all your efforts? You do your research, you plan a posting calendar, you include multiple relevant hashtags to get in front of new users and emojis to make your captions more engaging but you're still not reaching your goals?
Well, have you considered that your profile might have been shadowbanned, and your audience doesn't have access to your content?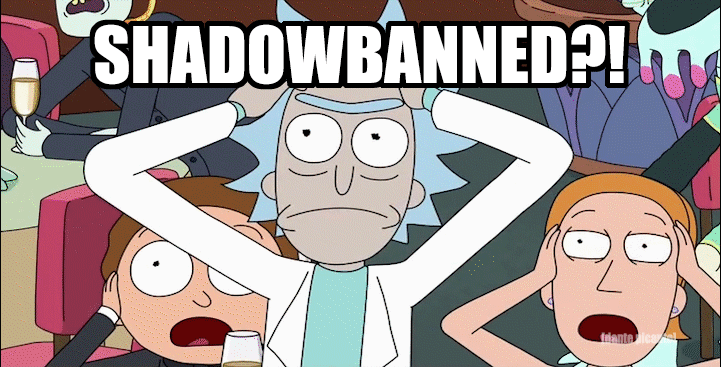 What Happens When You Are Shadowbanned on Instagram?
When you are shadowbanned on Instagram your content is being blocked and it does not appear in the audience's feed and hashtag searches. Often the owner of the blocked Instagram account is usually unaware that this is happening. When they eventually realize that the account has been shadowbanned, it is often difficult to single out the reasons for the penalty. 
The Instagram team doesn't officially admit they shadowban users' accounts. Instead, they claim that there is no guarantee each content piece shows every single time the hashtag searches their owners what them to rank for. 
Another reason for not appearing in those results might be due to the fact that a given post doesn't comply with Instagram's terms of use. 
The Instagram team recommends users concentrate on creating valuable and creative content for their peers if they wish to boost their content visibility.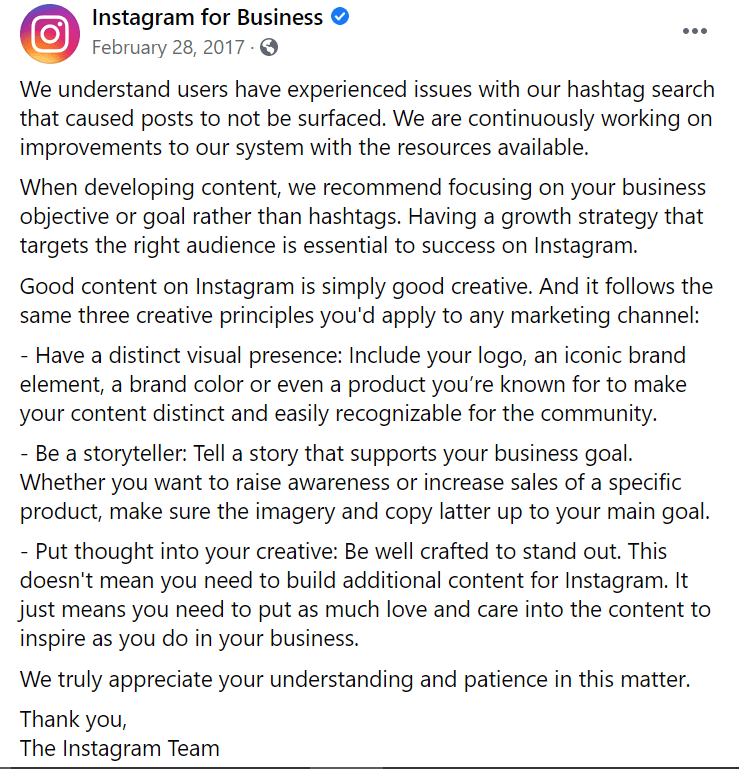 Source: Instagram for Business
How Do You Know If You've Been Shadowbanned on Instagram
A simple way to find out if your account and content have been shadowbanned is to do a random check via someone else's account. 
Start by publishing a couple of posts, manually from your own profile and add two to three less popular hashtags in your captions.
Then ask someone who doesn't follow you on Instagram to do a search for those hashtags and to see if your content appears in the search results. If your posts are visible to new users there is no penalty on your account. 
However, if your posts don't pop up for the selected hashtags then you most definitely have a  problem. Your profile may have been shadowbanned.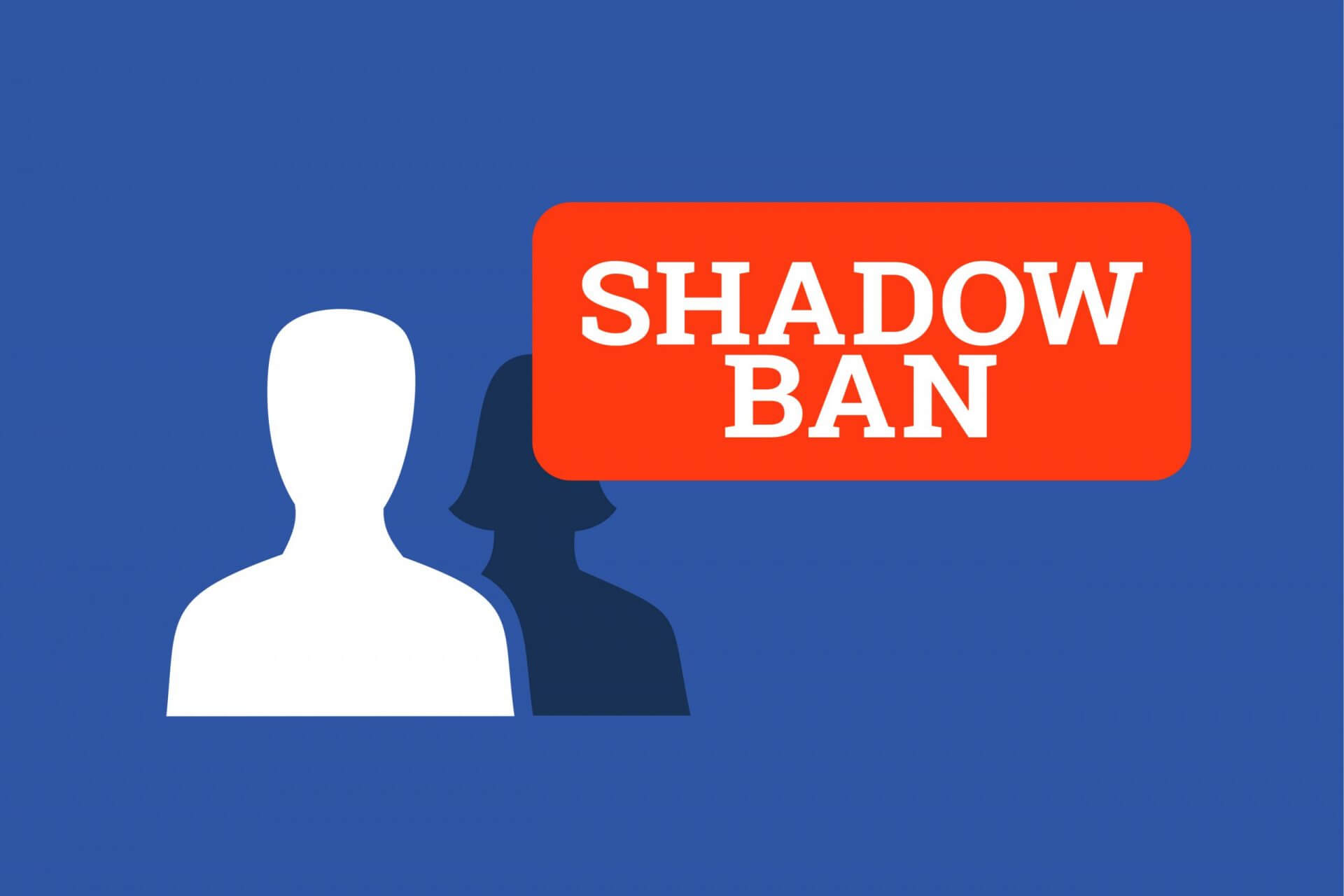 Instagram Shadowban Affects Business, Personal & Creators Accounts
Shadowbanned content is invisible only to users who don't already follow you on Instagram – on the other hand, your current followers should be able to see your posts. 
If your account gets banned you miss the chance to organically reach your target audience by showing for the selected hashtag results. Anyone trying to grow their following on the platform relies on being able to organically reach new audiences. 
A shadowban can have quite a detrimental effect, especially on small businesses that are just starting with their social media efforts and are relying on organic exposure. 
What Gets Your Instagram Posts Shadowbanned
Keep in mind that Instagram regularly updates its feed ranking algorithm and some engagement fluctuations could be a result of such updates. 
Often shadowban is imposed on Instagram accounts that publish spammy, inappropriate, or even offensive content. Users who indulge in such behaviors get blocked by Instagram as a way to limit their reach and influence on the platform.
Content that falls under any of the below-listed categories is a target of a shadowban penalty and one's posts that don't comply with Instagram's terms of use will be rendered invisible to the Instagram users. 
1. Graphic Violence
Profiles creating graphic content do not generally comply with the terms of use set by Instagram so they get shadowbanned pretty quickly. The platform can be easily accessed.
2. Misinformation & Spam
Fake news and unverified claims have been gaining huge popularity nowadays. The immediate access to social sharing platforms makes it extremely easy to spread potentially harmful information, so, understandably, media giants like Instagram would want to limit such posts and enforce bans on content that is factually wrong. 
Spam content is also associated with creating unrelated, intrusive, or irrelevant posts. 
3. Intellectual property
Any content that is subject to intellectual property and has been appropriated by third party accounts is a subject to a shadowban 
4. Inappropriate imagery 
Instagram, has strict rules when it comes to nudity. Posts that fall under that category are usually quickly removed. 
There are a few exceptions as it comes to socially important topics like breastfeeding and mastectomy for instance. Posts sharing paintings and sculptures could also be considered exempt from the penalty.
5. Illegal content
Content that is in any way associated with crime and terrorism is not allowed on the platform. Instagram prohibits also the advertisement of sexual services, drugs, and firearms. 
6. Hate speech, Abuse & Bullying 
Profiles and posts that aim to threaten or abuse users are not tolerated on Instagram. Any activity on the platform that relates to hate speech and targeting based on gender, race (including ethnicity and national origin), religion, disability, or disease,  is strictly monitored and banned faster than any other. 
7. Self Injury
Any content depicting acts of self-injury is strongly discouraged by Instagram and subject to banning. However, in cases where the user or brand aims to create awareness for the issue and support people struggling with eating disorders and other self-harming behavior, these posts are allowed. 
How Do You Fix a Shadowban on Instagram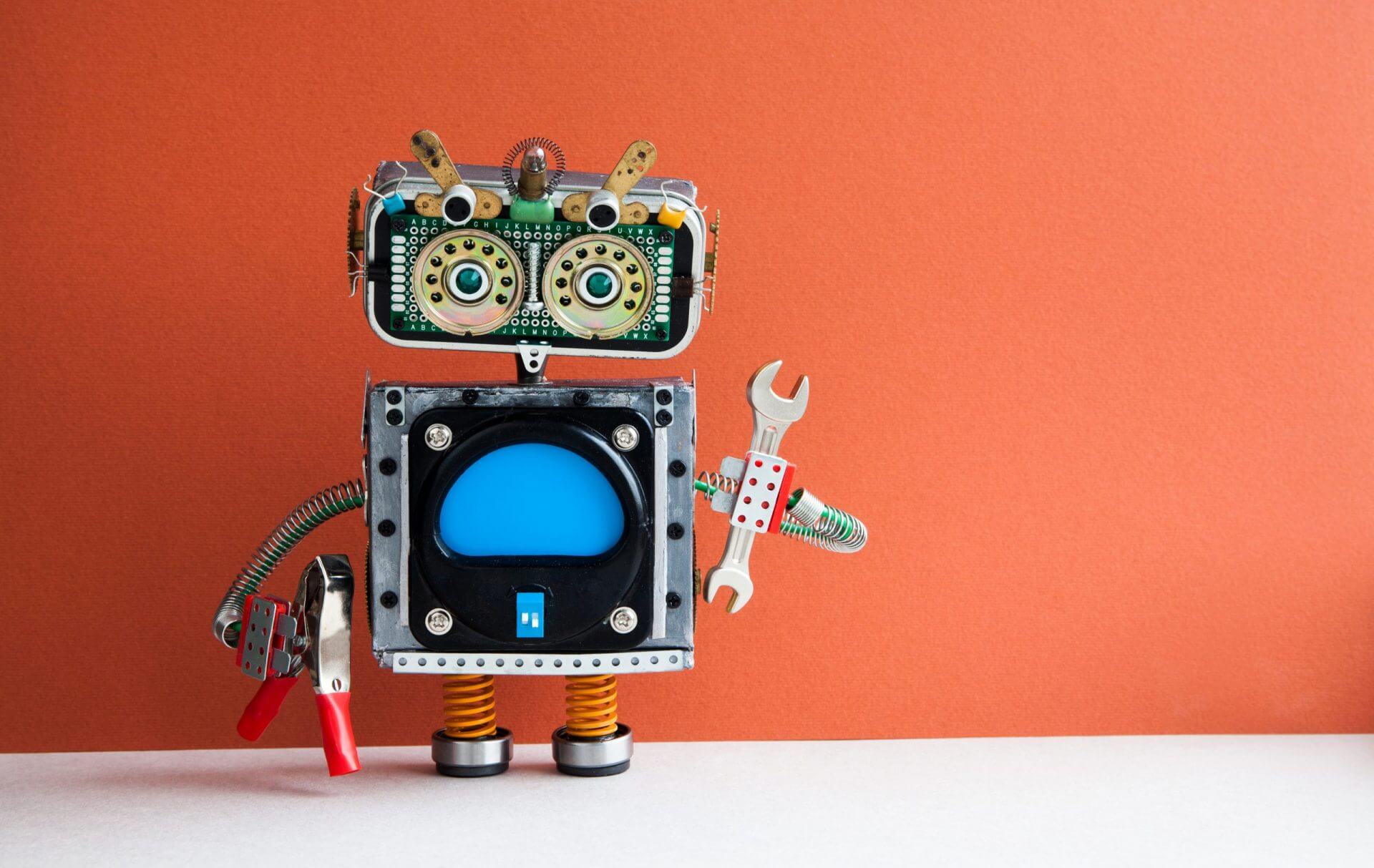 Every account can be shadowbanned. Instagram does not officially admit that they impose a shadowban penalty. Thus it is hard to conclude how long a penalty can affect your content and limit your visibility in front of new audiences. 
If you think you've been shadowbanned, there are several things you can do to try to lift the censorship on your content and reach your target audience once again:
1. Make Sure Your Content Complies with Instagram's Terms & Conditions 
Granted that the terms and conditions are not the most entertaining read, they are essential in understanding how to prevent a shadowban or how to lift such if imposed. 
2. Don't Use Instagram Pods & Bots
Instagram pods are groups of influencers who are trying to help each other out. They are improvised networks of support that aim to boost awareness and engagement.  Relying on pods to broaden your audience reach is not a good idea, because the engagement you get is superfluous, i.e. Instagram users like or reshare your content only to get the same treatment by you in return.
Pods can induce an almost immediate jump in engagement which could raise a red flag with Instagram and get your account shadowbanned. 
The same logic applies to bot-like accounts that tend to automate acts of engagement.  Frequent posting, commenting, liking, and following and unfollowing in a short period of time raises suspicion and alerts Instagram's support team. 
In order to avoid being a target for a shadowban, you can go over your followers and remove the accounts that appear to be bots. Distancing yourself from questionable accounts will help you keep your credibility.
3. Limit the Use of  Auto-Posting Apps
Automating your content-sharing process can be immensely helpful. It saves time and resources and allows you to better plan and schedule your content. 
Unfortunately, it's been recognized as one of the reasons users get shadowbanned on Instagram. 
To test if you are facing a similar issue, try posting content manually for a month or two and check to see if your content remains invisible to new audiences. 
4. Don't Use Hashtags Banned by the Community Guidelines 
Hashtags are awesome – they can be used to gather people with the same interests in the same virtual spaces, start and support social movements and give you a free tool of advertisement, potentially channeling new audiences to your brand. 
Nevertheless, when creating your Instagram posts you should be careful how many hashtags you use and how relevant they are to your content, or are banned by Instagram.
It is recommended to use no more than 30 hashtags per post. Make sure you avoid the ones that have absolutely nothing to do with your business. It makes no sense for a bakery to use  #carrentals hashtags in their social media strategy, right?
If you are struggling to lift a penalty on your account, audit your old posts, edit the ones that don't use relevant hashtags, or simply have too many of them and replace them with trendy and relevant ones.  
5. Try to Prevent Being Reported by Other Users
Instagram is a perfect place to build a community and interact openly with your followers. However, when you approach followers or new groups of people you have to be careful and communicate your brand and values in a way that your audience likes and understands. The way people see your brand has the power to tilt the scales in either the right or wrong direction. If you upset people with your content they will report you. 
Instagram takes into consideration reports against your content, especially when those are quite a few. A large number of reports could have your account shadowbanned for an undetermined time, so be careful.
6. Don't Post New Content for Several Days
Take a break from posting content on Instagram for a couple of days or more. 
Some people who have been shadowbanned have shared that stepping off the platform for some time helped lift the ban. Besides, taking a break could help you get new content inspiration. 
7. Cancel Unapproved Third-Party Apps Permission
To take the most informed decisions about your business you need to have data. Often gathering your Instagram metrics for further analyses requires the use of external applications. 
Any third-party app that you use to look for trendy hashtags and new and lost followers, that is not an approved Instagram partner, has the potential to affect the visibility of your content.  To fix a shadowban or avoid becoming a target of one in the future you should rely on approved and trusted Instagram partners only.
8. Switch to a Personal Account
Changing your Instagram account from business to personal might help in case you've been shadowbanned. Some users have shared that this tactic has helped them lift a ban and reach their followers again. 
It is not certain why this tactic works but some conclude that it has to do with Instagram's different monetizing practices for the two types of accounts. 
As you all know business accounts are solid "investors" in the social media platform given the number of paid campaigns they hold on Instagram. As a result, a shadowban is a solid penalty for improper behavior and those could serve as an example for what happens to those that don't comply with Instagram's terms and conditions. 
Nevertheless, this assumption remains a theory only.  Switching to a personal account, however, seems to help in similar situations, so keep it in mind in case of need.
9. Contact Instagram Support for Help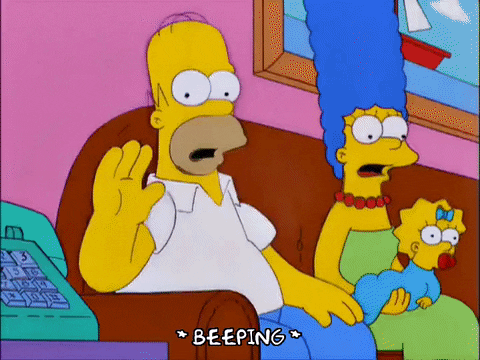 To help get your content back online you should also contact Instagram support. It definitely takes time to get in touch with their support team but it's worth taking the time, as issues will be easier to resolve by directly contacting Instagram, rather than trying to figure things on your own. 
Send their support an email at support@instagram.com  and ask them to take a look at your profile and the issues you're experiencing. Rather than asking if you've been shadowbanned try explaining that your posts and account's visibility has been limited and your followers and other Instagram users can't find you on the platform. Tell them how this affects your business and your ability to reach your target audience. 
Social media is an amazing tool for business growth and advertisement. It can bring immense success to brand awareness campaigns, it could help you grow your influence and convert new customers. However, as it comes to Instagram you also need to carefully consider your posts and growth tactics or otherwise, you will be shadowbanned.