This week, the evolving political tensions with China have shed a global spotlight on potentially deceptive practices of their government policies and led many administrations around the world to consider banning China-owned apps, specifically the behemoth social media app TikTok, to protect the data of their citizens.
When Will TokTok End
TikTok Gets Banned In India
Last week, India announced the official ban of the controversial ByteDance Chinese-owned TikTok app, (formerly known as Musical.ly), along with a list of dozens of other Chinese apps due to national security concerns. 
Donald Trump Plans to Shut Down TikTok
This week, Mike Pompeo, US Secretary of State echoed the same message on Fox News with a statement that he, along with the Trump administration, is also evaluating whether banning TikTok and other Chinese apps is deemed necessary due to on-going possible violations of data-privacy issues.  
Mr. Pompeo said the examination of the world's most beloved pre-teen app, powered by some of the world's most sophisticated AI, is part of a broader effort to protect American citizens' private data. 
The meteoric growth of TikTok within the pre-teen and teen demographic has attracted billions in advertising and influencer marketing campaigns from brands coveting the attention of its massive yet elusive young userbase.
TikTok News on Recent Growth
Currently, acccording to AppTrace, TikTok has jumped from 269th to 4th in global app download rank in February 2019. It has remained in the top-20 since (as of February 2020), and currently sits in fourth position.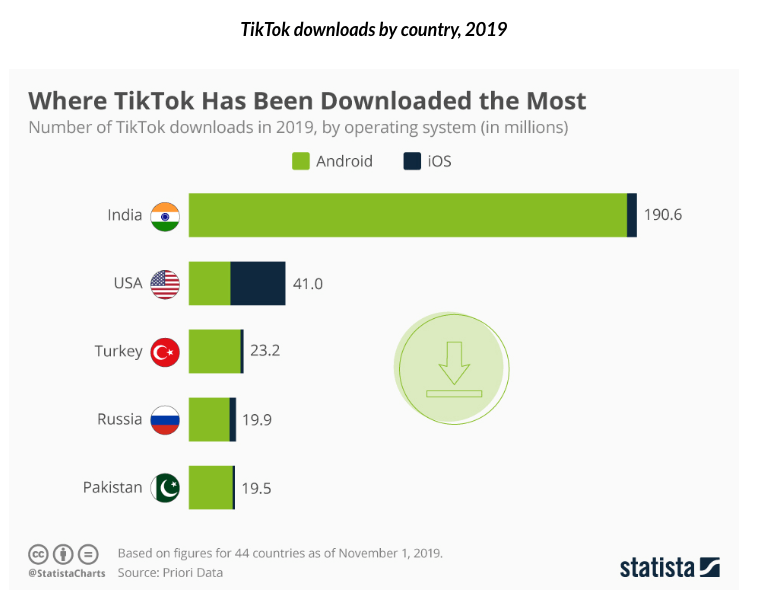 In total, TikTok has achieved explosive growth with over 2 billion total downloads milestone, just five months after it surpassed 1.5 billion downloads. This is a record-breaking milestone for any social media app.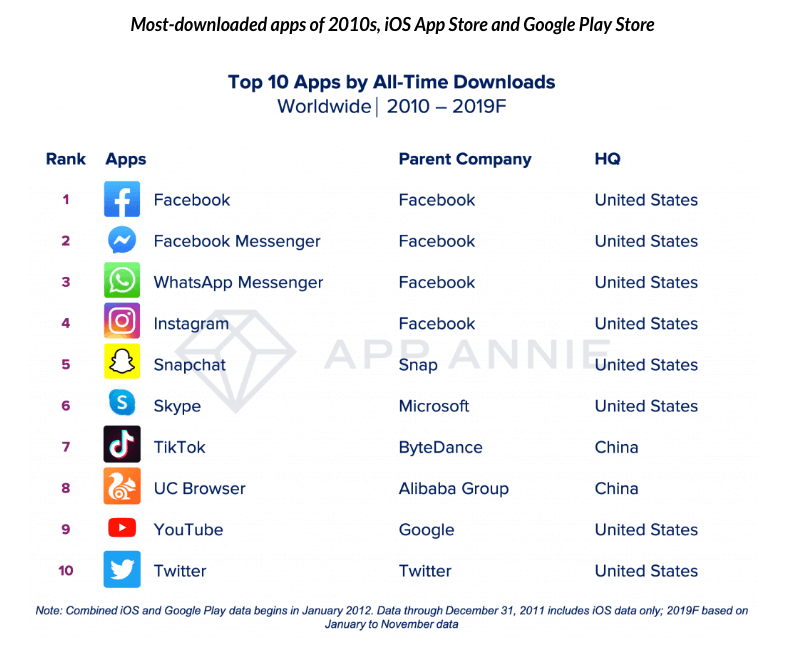 MAUs estimated at 800 million
Downloaded 738 million times in 2019,
Total downloads over 1.5 billion – making it the seventh-most downloaded app of the 2010s
India top market for TikTok downloads in 2019 (if we exclude Chinese Android downloads), with 323 million
46 million US downloads in 2019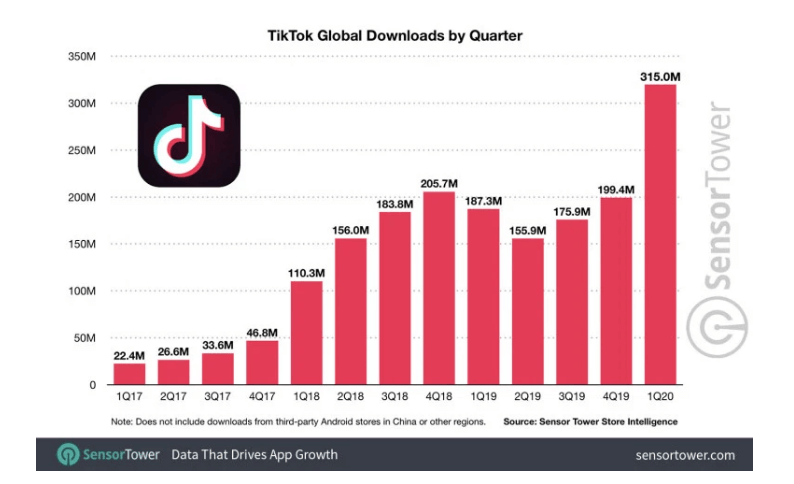 Why Is TikTok Bad: The Privacy Concerns
Unfortunately, TikTok has been the subject of on-going inquiries by the U.S. Federal Trade Commission and Justice Department over its data practices. In May of 2020, several privacy groups alleged the controversial app was collecting information about children under 13 without parental permission, in violation of both U.S. privacy law and an earlier FTC settlement.
In 2019, TikTok paid a $5.7USD million penalty, the largest ever settlement for a children's privacy issue related to collecting personal information from pre-teens in violation of the federal COPPA (Children's Online Privacy Protection Act). 
Since then, the company revamped its app with a restricted mode for underage users.
Historically, TikTok has not been able to avoid controversy. In November 2017, its parent company, ByteDance acquired the popular (also China-based) would-be rival Musical.ly app for a reported $1 billion. TikTok was merged with Musical.ly in August 2018, with app users' accounts migrated to their TikTok accounts. This was a strategic but controversial move for the Chinese app to enter the US market – with Musical.ly already boasting a considerable young teen American audience.
Some sides of the debate are pointing out the issue of American apps not being allowed in China.
Is The TikTok Ban an Act of U.S. App Lobby for Chinese Market?
Some things to consider, as of July 8, 2020, below is a short and incomplete list of apps are currently not available in China:
Facebook
Instagram
Twitter
Snapchat
Pinterest
Quora
Tumblr
Reddit
AO3
Gmail
Dropbox
Google Apps (Drive, Docs, Calendar, Maps etc.)
Microsoft OneDrive
Slack
Google Play (i.e. no downloading Android apps)
YouTube
DailyMotion
Vimeo
Twitch
Periscope
Pandora
Spotify
Soundcloud
New York Times
BBC
Financial Times
Wall Street Journal
Reuters
CNN
TIME
Google (text and voice)
Amazon (Alexa)
Wikipedia
Yahoo
DuckDuckGo
WhatsApp
Facebook Messenger
Telegram
Line
Signal
KaKao Talk (Korean)
Medium
Blogspot
WordPress.com*
Skype (although it sometimes works, it's not reliable)
Google Hangouts
Viber
The Future of the TikTok Empire
So what does this mean for agencies whose clients are actively marketing on TikTok? And what will be the consequences for influencers who have built the majority of their fan bases on TikTok if the US Administration does move forward with this ban?
This is a prime example of the importance of omni-channel marketing campaigns and why diversifying social media campaigns in essential when building a fanbase or investing into a social influencer's audience.
In part 2 of this series, we will speak with a leading influencer marketing intelligence platform, MeetSylo's CEO Brett Garfinkel and get the scoop on how agencies, social influencers and brands can avoid the pending TikTok controversy without data or audience loss.

Edit:
Update on July 10, 2020: In a statement this Friday, Amazon.com instructed employees to delete the app by the end of the day. "Due to security risks, the TikTok app is no longer permitted on mobile devices that access Amazon email," the initial message said. "If you have TikTok on your device, you must remove it by 10-Jul to retain mobile access to Amazon email."