Receiving Blockchain: What Marketers Should Expect In The Revolution
Dec 03, 2019 by Socialfix
There's a silent revolution happening. Are you seeing it? By now you've heard of blockchain but you might not know that it will affect nearly every industry in some major way. Its decentralizing attraction is irresistible to consumers. To large entities, like banks, it provides a safe chain of data almost impossible to breach. 
Despite its universal appeal, the blockchain inception will be ignored by some. Nevertheless, being left behind is an option, and marketers should greet the change. Read our Forbes article, "Receiving Blockchain: What Marketers Should Expect in the Revolution," to hear how martech will evolve and marketers can plan for and leverage the blockchains that lie just around the corner.
Check out the article on Forbes.
Socialfix is a transformational growth hacker agency focused on emerging technology platforms, video and podcast production, content marketing, and startup strategy. If you would like help launching or growing your business, connect with us.
Featured Posts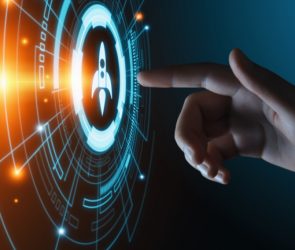 Entrepreneurs and CEOs alike are crowdfunding for venture capital (VC) for fruitful reasons. Not only is it a great way to gather funds to scale, it simultaneously spreads the word on brand and product ideas at a low cost entry.  Get in the crowdfunding gold rush before it floods, and refer to our Forbes article,

Intelligent, Agile, Fearless.
Data-driven, results-oriented strategies.
We immerse ourselves into your company culture, positioning and brand message. We learn what makes your company tick, what your business goals are, how you approach your target market. Armed with this knowledge, we get to work and formulate winning strategies for your brand!
Featured Video