Human Resources Director
Global
We are looking for an ambitious HR Director to join our team of creators, technologists, designers and architects.
Our new HR Director will be responsible for the smooth and profitable operation of our company's human resources department.
Experience: Must have at least 2-3 years of experience working within the Human Resources field.
Duties & Responsibilities:
Create and deliver briefings to executives
Oversee an organization's recruitment, interview, selection, and hiring processes
Communicate with newly-hired staff to initiate on-boarding, including collecting and processing all new hire documentation, setting up employee profile in Human Capital Management (HCM) system, providing brief training on HCM system, and scheduling and conducting benefits orientations
Provide support to team and directly to staff particularly during heavy periods of onboarding, off-boarding, benefits enrollment, etc.
Support with off-boarding including creating exit letters and sending exit surveys
Plan employee benefit, payroll, health and safety programs
Initiate and supervise the implementation and advancement of human resource processes
Follow and ensure adherence to relevant internal and legal procedures
Oversee and check the update of employee records
Create, maintain, and track employee personnel files and ensure compliance with all pertinent employee laws and auditor requirements and conduct regular audits
Respond to all inquiries by unions and lawyers in professional and timely manner
Effectively structure benefits programs to attract and retain top talent
Initiate, oversee and coordinate updating human resource software systems
Suggest appropriate innovative measures for improving performance evaluations and employee engagement
Support with creating staff incentives or providing cost-friendly benefits such as local business discounts, and any other special projects
Essential Requirements include:
Degree in Human Resources, Business Administration, or similar relevant field
Previous experience working as an HR Director for 2-3 years
In-depth knowledge of Human Resource operations and legal regulations
Hands-on experience in all aspects of HR management
Impeccable communication, interpersonal and leadership skills
Strong analytical and project management skills
Supervisory experience
Senior Professional in Human Resources Certification (SPHR) will be an advantage but it is not required
Compensation: Based on experience. Please include salary requirements in cover letter. 
Travel: None.
Benefits
Vision, dental and medical benefits
Apply

Let's join forces.
Featured Posts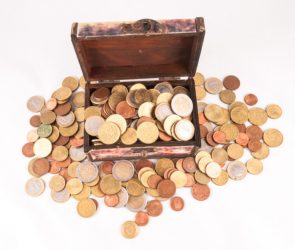 Who would think the saying: "One person's trash is another person's treasure" could be the impetus for a burgeoning business model? "Recommerce", or the reselling of once used merchandise through informal or organized online distribution channels has been the answer to that question for quite some time. This type of business model has actually existed
Featured Posts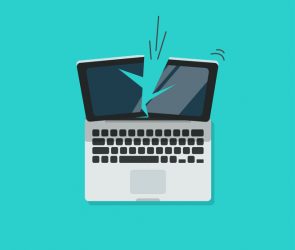 Website hacks are certainly not a new thing, but these days the threat of being hacked is more prevalent each and every day. With the explosive growth of E-Commerce and the importance that companies (correctly) place on their online presence, hackers are ramping up their game, with even big name companies showing up in the