Window Tinting by Top Edge
Consumer,
Established in 1992, Top Edge has since brought together a team of professionals whose combined experience is behind our proven success. Their professionals are carefully chosen for their specialized knowledge and experience. They are known for their flexible and collaborative dealer relationships. Their installation techniques have been proven time and time again.
We had the pleasure of creating multiple pieces of content for Top Edge, creating detailed videos of their craftsmanship.
Video

Web Design

Wordpress
BEFORE & AFTER
We wanted to highlight the beautiful work Top Edge creates with their site redesign. Starting with the landing page, instead of showing just the logo we wanted the first image a user sees when visiting their site to show their hard work.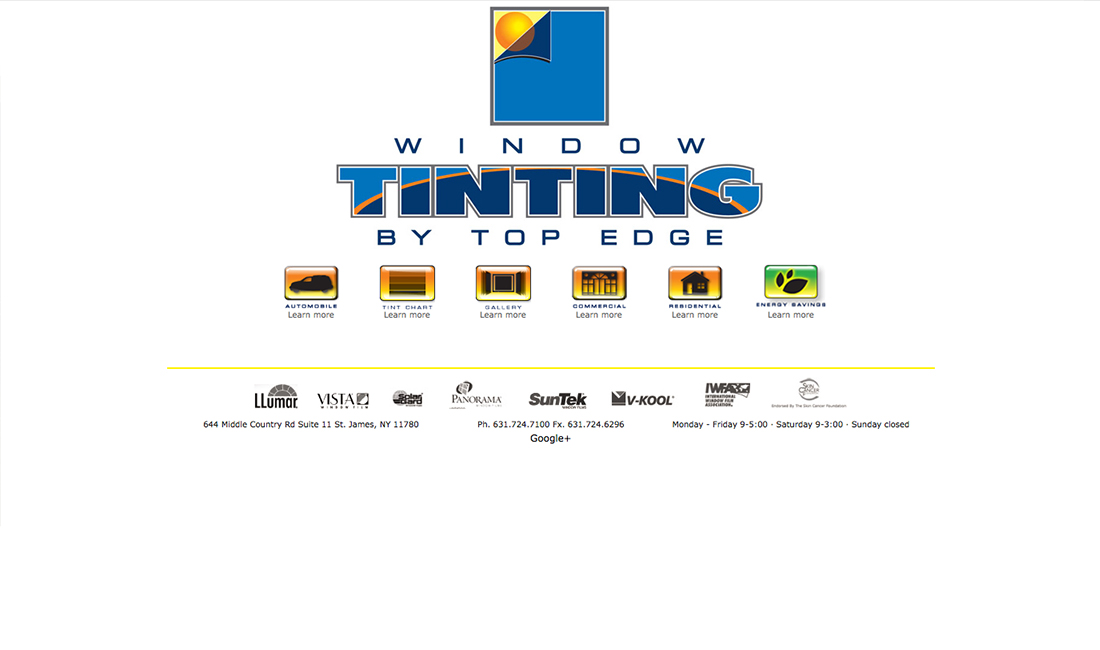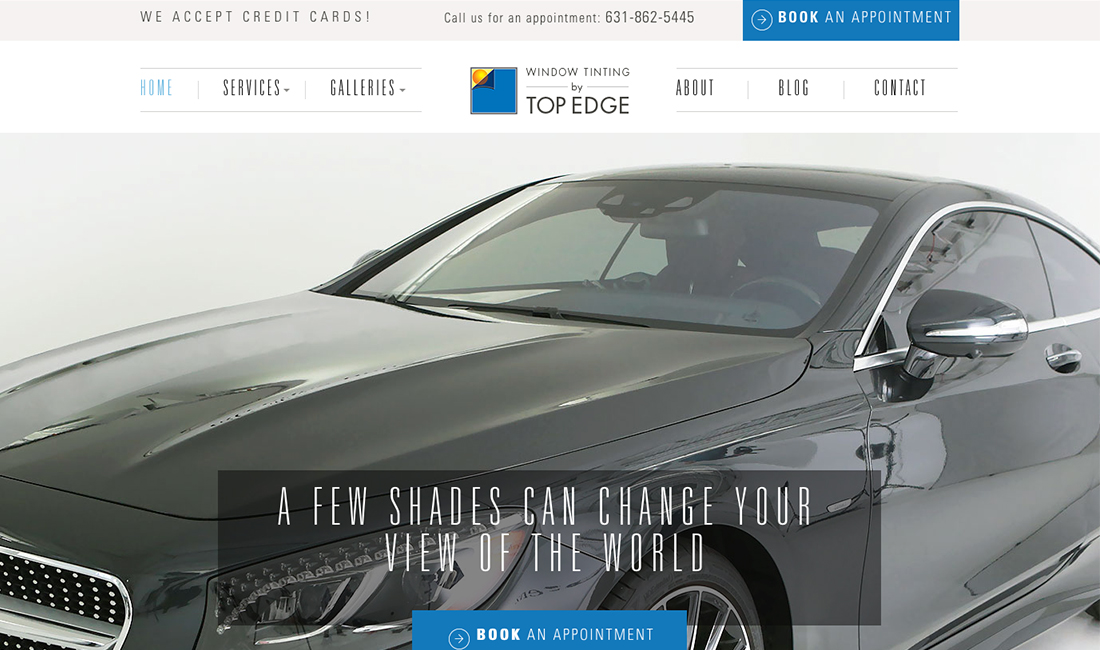 Before | After