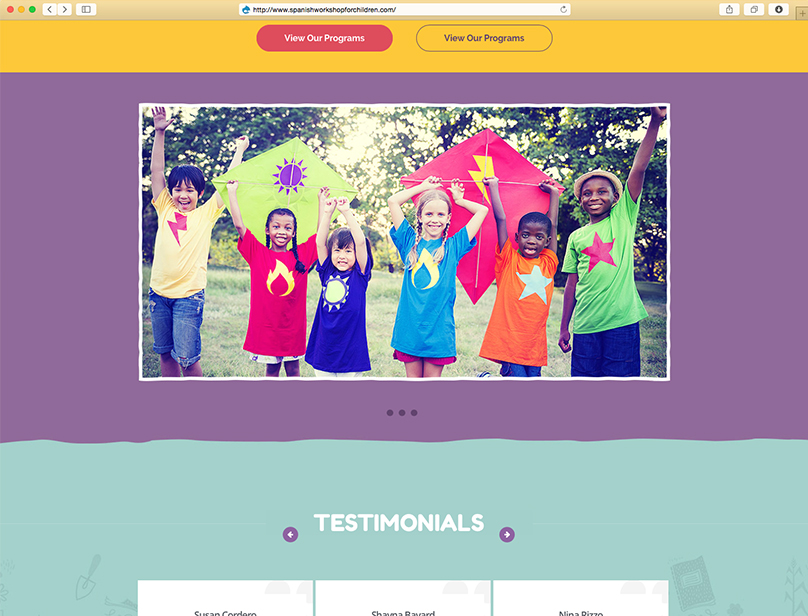 Spanish Workshop For Children
Event Planning,
Spanish Workshop For Children promises that your child  will be welcomed by an expert bilingual teacher and greeted by excited classmates before embarking on a journey of discovery, exploration and adventure … a journey into the Spanish-speaking world that is limited only by the power of the imagination. This imaginary world is the reality of Spanish Workshop for Children where learning Spanish is pure enjoyment and fun! From the moment your child  steps foot into this world, he or she is surrounded by the sounds of the Spanish language. Our multi-sensory immersion approach stimulates every child's natural learning style.
Web Design

Wordpress
BEFORE & AFTER
Spanish Workshop For Children's site needed to showcase the compassion it has for children.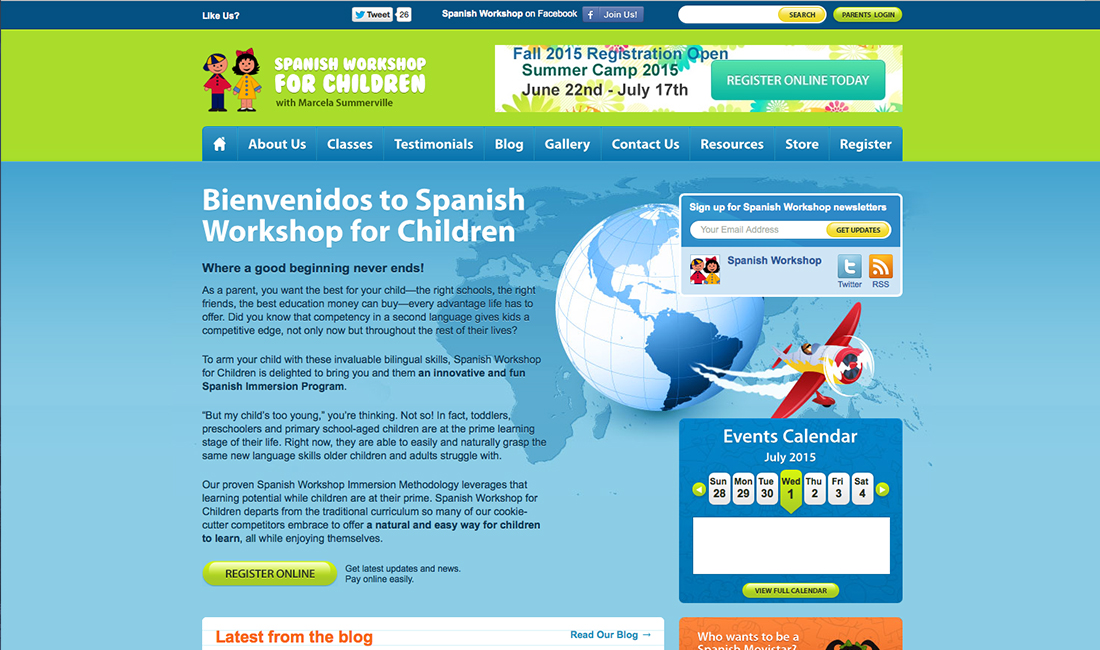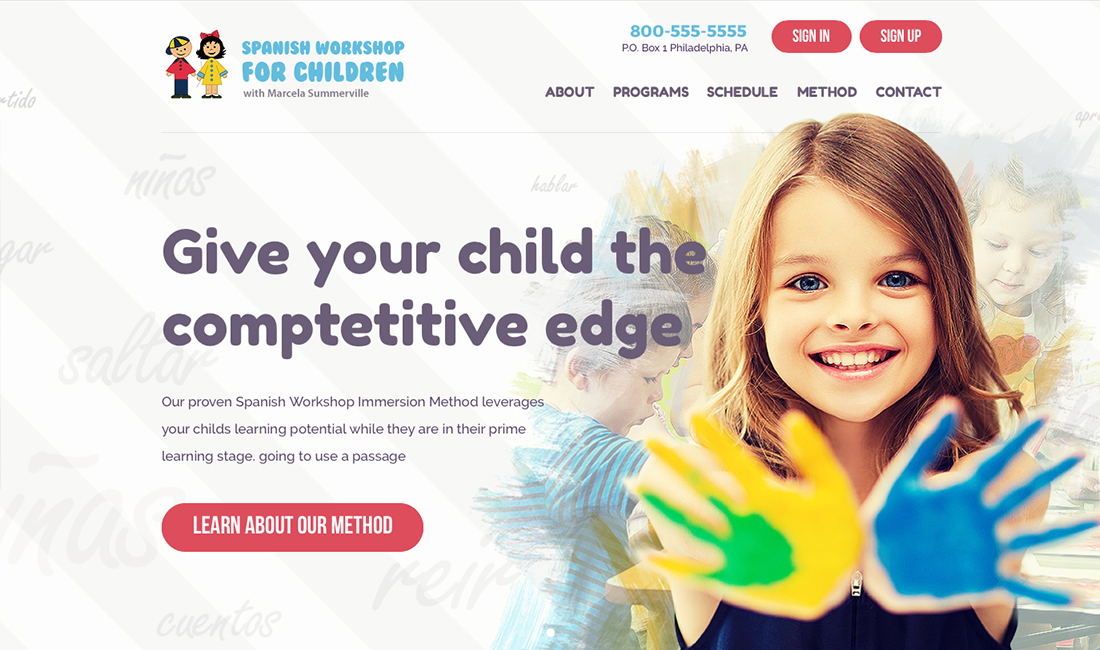 Before | After