Passaic Rubber Company
B2B, eCommerce, Industrial,
Since 1919 Passaic Rubber Company has been a family-owned and operated business bringing you the finest in rubber rollers, endless belting, and calendered rubber materials. Their history stems back to supplying calendered materials used in the construction of the George Washington and Golden Gate Bridges. They have grown to a 70,000 square foot, 7.5 acre production facility that brings their clients state-of-the-art technology with master craftsmanship in all of their product lines. We had the pleasure of filming the following video piece with the team at Passaic Rubber Co. that truly showcases what makes their company so unique.
Social Media

Video

Web Design

Wordpress
BEFORE & AFTER
We wanted to move away from the outdated looking design of Passaic's previous site. We wanted to give them a cutting edge site that would set them apart from their competitors.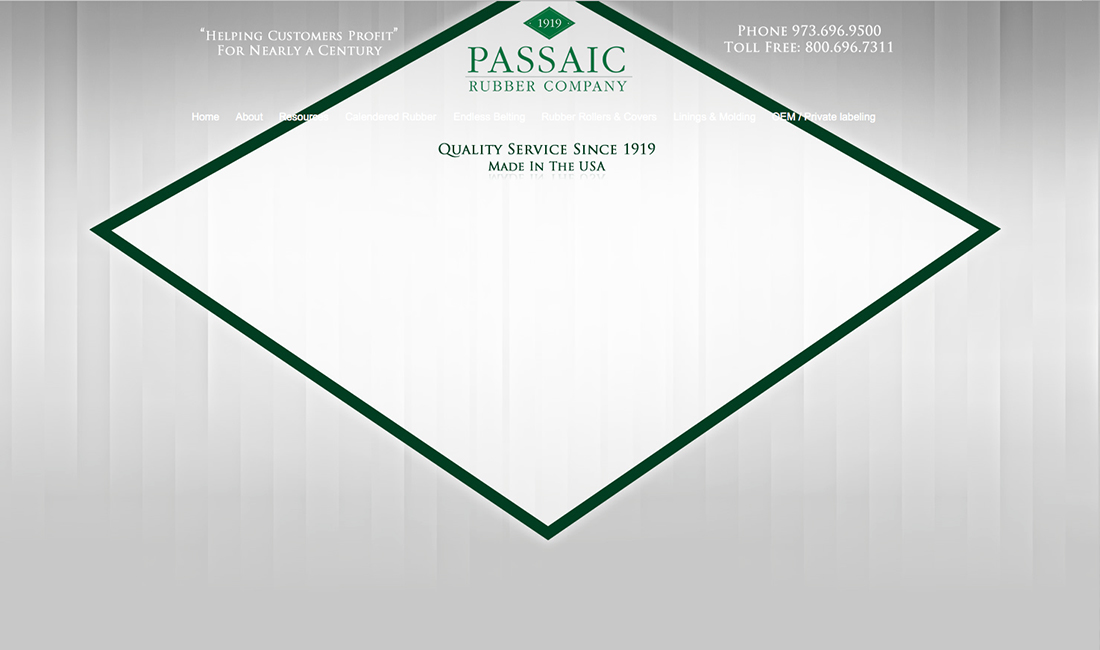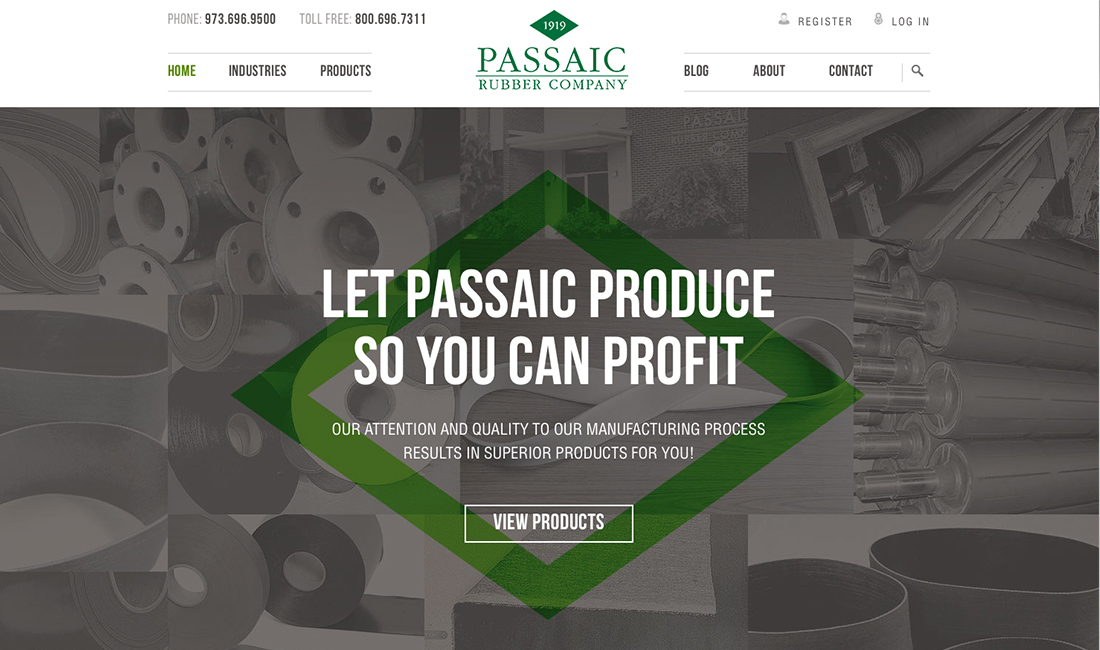 Before | After