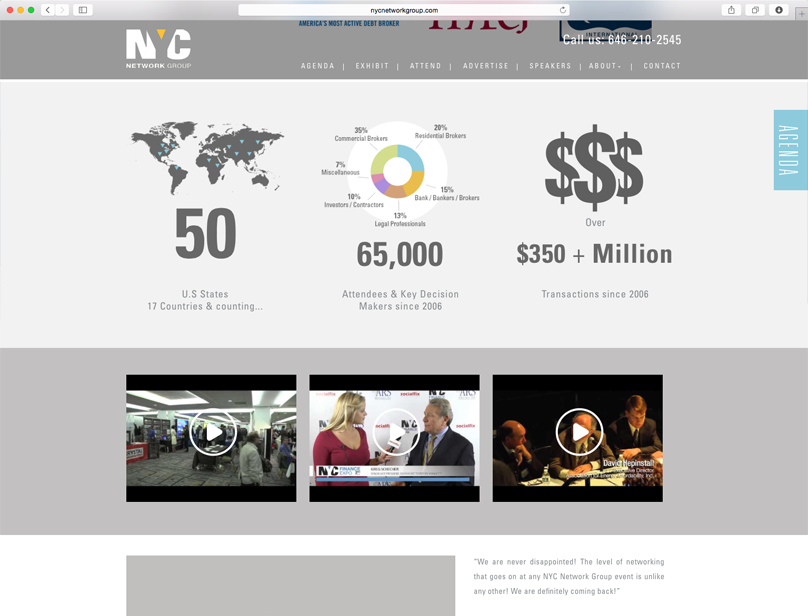 NYC Network Group
Applications, Real Estate, Trade Shows,
NYC Network Group Inc. specializes in providing valuable business connections for real estate and tech industry professionals in the most exciting venue available New York City. Offering four annual events including: the NYC Real Estate Expo, the NYC Finance Expo, the NYC Tech Expo & the NYC Black Tie Gala. Meet with top professionals representing all real estate related industries including law, accounting, banking, marketing, architecture, financial planning, real estate brokers and bankers, to name a few.
Illustration

Responsive

SEO

Social Media

Video

Web Design

Wordpress
BEFORE & AFTER
We worked with the NYC Network group on creating a website that was modern and user-friendly, to reinvigorate their target audience. It was important to highlight the tradeshow and conference benefits while showcasing all of the Real Estate and Finance Heavy Hitters. After the redesign of NYC Network Group, they experienced the biggest show of their career. Take a look at the wrap-up video below that our team created.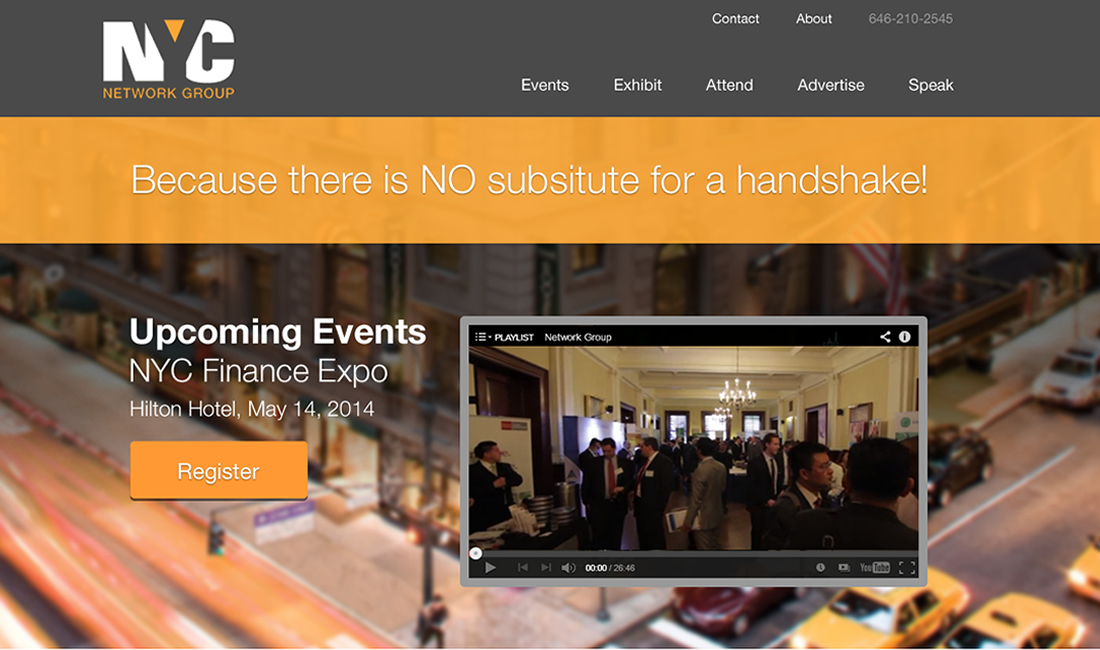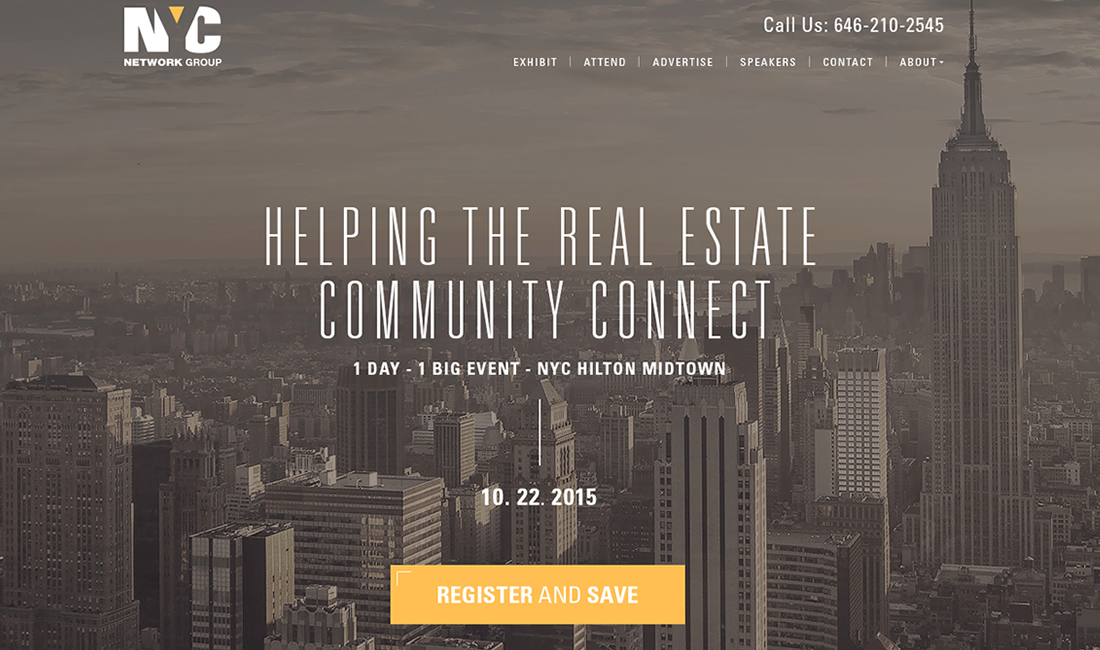 Before | After