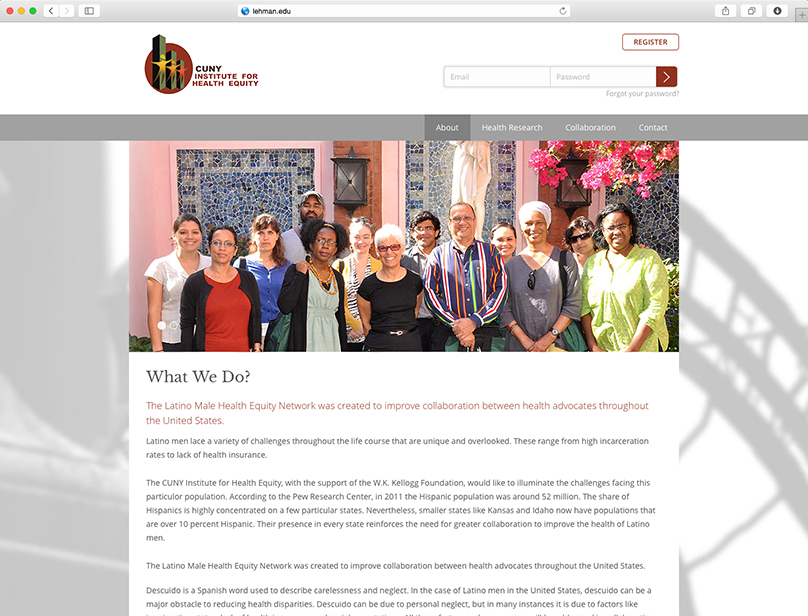 CUNY Institute For Health Equity
Non-Profit,
The CUNY Institute for Health Equity was established to narrow the current gaps in the health status of New York City's underserved ethnic/racial populations. CIHE will work to identify and respond to the social determinants of health that contribute to the high rates of morbidity and mortality among these populations, and provide technical support to its community partners so that they may better serve their respective communities and educate public health students in the importance of addressing health equity. The knowledge obtained through CIHE's work will be analyzed, translated, and disseminated to the public so that these issues may be more effectively addressed.
Web Design

Wordpress
BEFORE & AFTER
CUNY's site redesign helps to bring the organization onto its own platform and no longer just a subsidiary of Lehman Colleges site.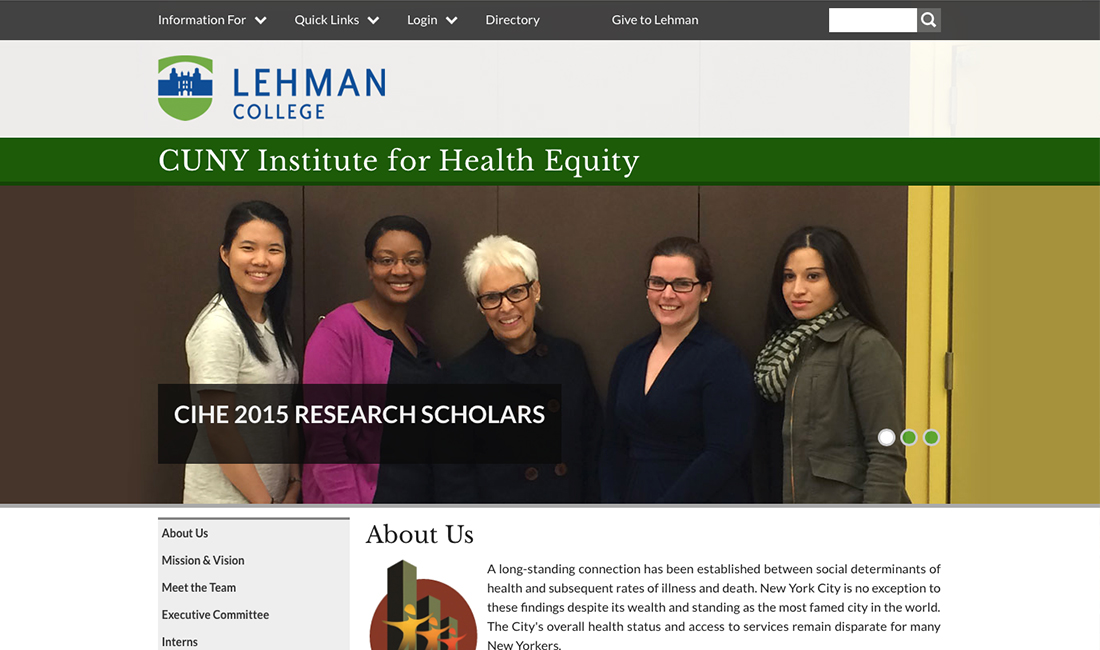 Before | After