Website Designer & Graphic Artist
Clinton, NJ
Socialfix Media is a digital marketing agency that specializes in website design and development, video production, content development, social media and search engine optimization. We are currently looking to fill web designer and graphic artist positions in our Clinton, NJ location.
It's a big and busy role – and you'll be at the absolute beating heart of our team. The right skills and personality are more important than a ton of experience. We're looking for someone with loads of energy, bags of charm, and oodles of street smarts. Oh, and a head that's firmly screwed on.
Experience: Must have at least 1 year experience in graphic and website design.
Duties & Responsibilities:
Design graphics, websites, infographics, marketing materials, and other visual assets.

Create engaging content that Socialfix and our clients can be proud of.

Keep on top of the latest design trends so that we are always on the cutting edge.

Research competitors and industry standards for clients.

Assist with marketing campaigns and projects on a daily basis.

Work closely with project managers, social media and video teams, and other team members to ensure that we are running a smooth ship for our clients.

Make our potential clients feel loved, listened to, and happy to work with us.

Recommend new ideas to project managers that will keep our clients on the forefront of their industries instead of behind the times.

Be friendly, intelligent, informed and always focused on what our potential clients need.

Help our potential clients reach their goals by utilizing top notch designs.

Have a great eye for modern functional web design that produces results.

Any other duties as reasonably requested by the business.
Qualifications:
Extremely organized and able to work both independently and as part of a team.

Curious, quick to learn, and receptive to constructive criticism.

Methodical, accurate, and determined.

Must be proactive.

Ambitious and driven for yourself, Socialfix, and the clients.

Positive energy and have a pleasant phone manner.
Essential Software Knowledge required include:
Experience with Adobe Photoshop CC

Experience with Adobe Illustrator CC

Experience with Adobe InDesign CC

Google Analytics

Heat Mapping Software (ie. HotJar or Crazy Egg)
Essential Design Skills Required:
Compensation: Based on experience. Please include salary requirements in cover letter as well as design portfolio.
Travel: None.
Benefits
Vision, dental and medical benefits
Apply

Let's join forces.
Featured Posts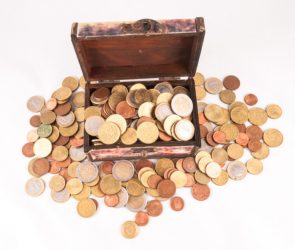 Who would think the saying: "One person's trash is another person's treasure" could be the impetus for a burgeoning business model? "Recommerce", or the reselling of once used merchandise through informal or organized online distribution channels has been the answer to that question for quite some time. This type of business model has actually existed
Featured Posts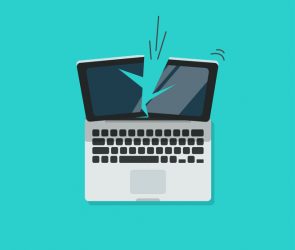 Website hacks are certainly not a new thing, but these days the threat of being hacked is more prevalent each and every day. With the explosive growth of E-Commerce and the importance that companies (correctly) place on their online presence, hackers are ramping up their game, with even big name companies showing up in the