Web Project Manager
Clinton, NJ
Socialfix Media is a digital marketing agency that specializes in website design and development, video production, content development, social media and search engine optimization. We are currently looking to fill web project manager positions in our Clinton, NJ location.
As our web project manager, you'll be supporting a positive, fluid client experience for our website clients and interacting with multiple teams of designers and developers, managing multiple deadlines and deliverables. You'll take specific business requirements, think through the impacts, then implement and manage those initiatives.
Education: Bachelor's degree in marketing or related field preferred.
Experience: One or more years in digital marketing. At least one year working with CMS and digital analytics. Familiar with Adobe Analytics and PC-based platforms. Capable with Microsoft Office. A background in customer service a plus. Experience writing business requirements is a bonus.
Duties and Responsibilities:
Interact with clients in a professional and business-like manner.

Understand different marketing strategies and business goals for web design practices to produce best-results.

Be able to interact with individuals on multiple teams – web design and web development.

Build relationships with clients & vendors.

Manage multiple deadlines and client expectations.

Understand and gather business requirements.

Think through the impacts of each business goal and implement those initiatives.

Must be able to work onsite in Clinton or travel to NYC Locations.
Qualifications:
Excellent telephone manner.

Experience with wireframes & web design.

Work well under pressure.

Adaptable to changing duties.

Ability to excel at multi-tasking in a fast paced environment.

Outgoing, helpful, conscientious and reliable.

Ability to handle multiple projects at once.

Ability to work independently and within a team.

Ability to identify client needs and effectively provide solutions.

Extremely driven, motivated by winning for the team.

Associate's or Bachelor's degree in marketing, web development, business administration or related field.

Solid client relationship skills. Comfortable with talking on the phone to clients.

Proven effectiveness in organizing and managing multiple projects.
Compensation: Based on experience. Please include salary requirements in cover letter.
Travel Required: Some.
Benefits
Vision, dental and medical benefits
Apply

Let's join forces.
Featured Posts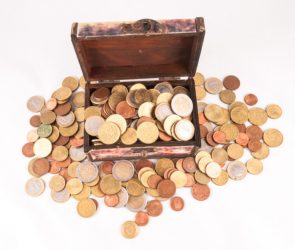 Who would think the saying: "One person's trash is another person's treasure" could be the impetus for a burgeoning business model? "Recommerce", or the reselling of once used merchandise through informal or organized online distribution channels has been the answer to that question for quite some time. This type of business model has actually existed
Featured Posts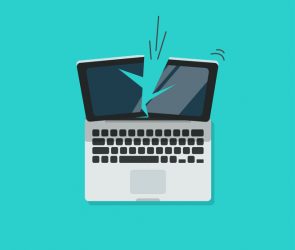 Website hacks are certainly not a new thing, but these days the threat of being hacked is more prevalent each and every day. With the explosive growth of E-Commerce and the importance that companies (correctly) place on their online presence, hackers are ramping up their game, with even big name companies showing up in the